Who is Julianne Phillips from "Sisters" today? Bruce Springsteen ex-wife's Wiki: Net Worth, Children, Actress, Divorce, Married
• Julianne Phillips is an actress and model best known as the first wife of Bruce Springsteen.
• She began her modeling career in her early 20s before launching an acting career which included roles in films such as Skin Deep and Fletch Lives.
• She rose to prominence for her role in the TV drama series "Sisters".
• Her net worth is estimated to be around $30 million.
• Bruce Springsteen is a highly successful rock musician with an estimated net worth of $460 million.
Who is Julianne Phillips?
You all know who Bruce Springsteen is, right? One of the most successful rock musicians in the US, but what do you know about his first wife, Julianne Phillips? Do you know when and where she was born, her career, her life after divorce from Bruce? Well, we are here to introduce you to this celebrity and if you want to find out all the juicy details about Julianne, then stay with us for a while.
Julianne Phillips was born on the 6th May 1960, in Chicago, Illinois USA, and is an actress and model, who starred as Francesca Reed in the TV drama series "Sisters" (1991-1996), but probably remains best known to the world as the first wife of Bruce Springsteen – the two were married from 1985 to 1989.
Julianne Phillips Wiki: Early Life, Parents, Education
Julianne is the youngest of six children born to Ann, a homemaker and William Phillips, an insurance broker and executive. Julianne grew up in Lake Oswego with four brothers and a sister, and where she went to Lake Oswego High School. Upon matriculation, she enrolled at Brooks College in Long Beach.
Career Beginnings
It was in her early 20s that Julianne started her modeling career, and just a couple of years later had a professional contract signed with the Elite Modeling Agency, soon earning up to $2,000 per day from her numerous endeavors, which increased her wealth to a large degree. She continued her rise to prominence by appearing in music videos, including for the rock band 38 Special, among others, which enabled her to launch an acting career.
Acting Career Beginnings
Julianne made her acting debut in 1984 in the television film "Summer Fantasy", starring next to Ted Shackelford and Michael Gross, and continued in the same year with another female-lead role in the romantic drama "His Mistress", with Robert Urich and Cynthia Sikes. Julianne's film roles and in the second half of the '80s featured several successful films, including the romantic comedy-drama film "Skin Deep", starring John Ritter, Vincent Gardenia and Alyson Reed, and with Chevy Chase and Hal Holbrook in the comedy film "Fletch Lives", both in 1989.
Rise to Prominence
As an actress Julianne was becoming more popular, and in 1991 was chosen for the part of Francesca 'Frankie' Reed Margolis in the TV drama series "Sisters", which ran until 1996 with Julianne appearing in almost 100 episodes of the Golden Globe Award-nominated series, which launched her to prominence, starring alongside Swoosie Kurtz, Sela Ward and Patricia Kalember. She pursued other projects while in the series, and as a result featured in the television film "Getting Up and Going Home" in 1992, then "A Vow to Kill" and "Original Sins" both in 1995, starring in the latter with Mark Harmon and Ron Perlman. After the end of "Sisters", Julianne remained in acting for just one more year, during which she appeared in the television film "Tidal Wave: No Escape", and the film "Allie & Me", before retiring from the public scene.
Where is Julianne Phillips Today?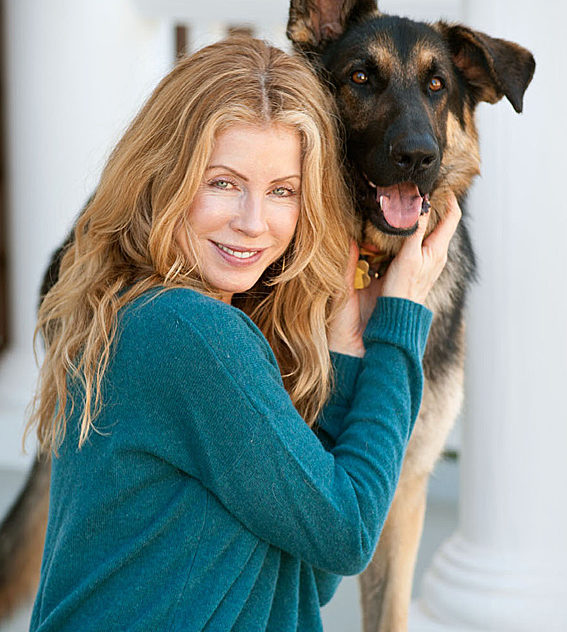 Since 1997, Julianne has rarely appeared in public, as she decided to retire from acting and focus on other interests. She has made a couple appearances since then, including in the documentary "Intimate Portrait" back in 2001, which was focused on the life and career of her "Sisters" co-star Sela Ward. Furthermore, in 2014, Julianne featured with all three co-stars of "Sisters" in the morning program "Today" on NBC, as a brief reunion for Entertainment Weekly's special edition, dedicated to the award-winning drama series.
Julianne Phillips Net Worth
Do you know how rich Julianne Phillips is? Although she hasn't been active for quite a while in the entertainment world, her previous success has only increased her wealth, especially her work on "Sisters". So, as of late 2018 and according to authoritative sources, it has been estimated that Phillips' net worth is as high as $30 million. Quite impressive don't you think?
Julianne Phillips Personal Life, Marriage, Divorce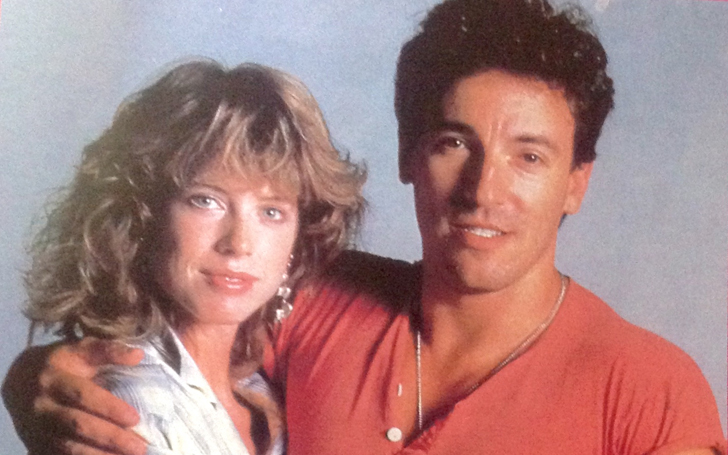 Julianne and Bruce met in 1984, and the two hit it off almost immediately. In less than a year Bruce proposed Julianne and the two were married on the 13th May 1985 in front of family and friends, but also paparazzi as Bruce was already a star. Unfortunately, as the time passed by, their relationship began to crumble, and three years into their marriage, the couple decided to divorce, with Julianne being the one who initiated proceedings, citing irreconcilable differences, and their marriage officially ended in March 1989. A contributing factor was Bruce's affair with Patti Scialfa, who he married in 1991 and to whom he remains married until the present day. On the other hand, Julianne has remained single and never remarried. Julianne and Bruce didn't have children together. Julianne isn't active on social media.
Julianne Phillips Ex-Husband, Bruce Springsteen
Now that we have shared all the interesting details about Julianne, let's share some information about her ex-husband, Bruce Springsteen.
On October 16, 2002, two months into The Rising Tour, Bruce Springsteen & The E Street Band took the stage at Palau Sant Jordi in Barcelona, Spain. Feel the passion and power of their set with Live In Barcelona, now available on YouTube! https://t.co/z6rZ8mBYFx pic.twitter.com/Ke4jyR9gBh

— Bruce Springsteen (@springsteen) November 20, 2018
Nicknamed The Boss, he was born Bruce Frederick Joseph Springsteen on the 23rd September 1949, in Long Branch, New Jersey, the son of Adele Ann and Douglas Frederick Springsteen, and is of Dutch, Irish and Italian ancestry. He went to Freehold High School, from which matriculated in 1967, but wasn't even present at the matriculation party.
His first studio album "Greetings from Asbury Park, N.J. came out in 1973 but it was his third album "Born to Run" (1975) that launched him to stardom, as it achieved multiple platinum status in the US. His first No. 1 album came out in 1980 entitled "The River", while his album "Born in the USA" (1984), topped the charts in several countries, and achieved diamond status in the USA – 15 times platinum – and 13 times platinum in Australia. His most recent album "High Hopes", came out in 2014 and topped charts in the US, Australia, Germany, Canada, Ireland, New Zealand, Netherland, Norway, Sweden, and UK as well.
Bruce is particularly known for outstanding concert performances, so his net worth estimated at an impressive $460 million by authoritative sources as of late 2018, has been well earned.