Who is Apollo Crews (WWE)? Wiki Bio, wife, girlfriend, net worth, body
• Apollo Crews is an American professional wrestler
• He has a sister who is serving in the US Army
• He debuted in 2009 and signed with WWE in 2015
• He has a net worth of $300,000
• He is married to Linda Palonen and has two children.
Who is Apollo Crews?
Apollo Crews is an American professional wrestler who started his career in 2009, and signed with WWE in 2015, where he performs for the Raw brand after being promoted to the main roster in April 2016.
So, do you want to find out more about the life and work of Apollo Crews, from his early childhood to date, including his personal life? If yes, then stay with us for the length of the article as we bring you closer to the American pro wrestler.
Apollo Crews Wiki: Early Life, Family, and Education
Born Sesugh Uhaa on the 22nd August 1987 in Sacramento, California, USA, he is of the Nigerian descent, and has a sister who is serving in the US Army and stationed in San Antonio, Texas. Crews grew up in Atlanta, Georgia and fell in love with professional wrestling, becoming a big fan of famous performers such as The Rock and Stone Cold Steve Austin, but his all-time favorite was Kurt Angle. Apollo went to a military high school, and was interested in various sports including soccer, football, track and field, and amateur wrestling. When his coach noticed how strong Apollo is during weight training, he gave him the nickname "Uhaa Nation".
Early Career
Apollo Crews worked various jobs to pay for training to become a professional wrestler – his first trainer was Curtis "Mr." Hughes, who helped him make his debut on 17 August 2009, under the ring name Uhaa Nation. Crews worked for small promotions on the World Wrestling Alliance 4 (WWA4) , until two years later he debuted for Dragon Gate USA, beating Aaron Draven in a squash match. In October 2011, Apollo made his first appearance for Full Impact Pro, and defeated Jake Manning for the FIP Florida Heritage Championship before going to Japan to make his debut for Dragon Gate there. His first match ended in a victory over Kotoka in just 99 seconds, and he ended the year in the second place behind Daichi Hashimoto in the Rookie of the Year award.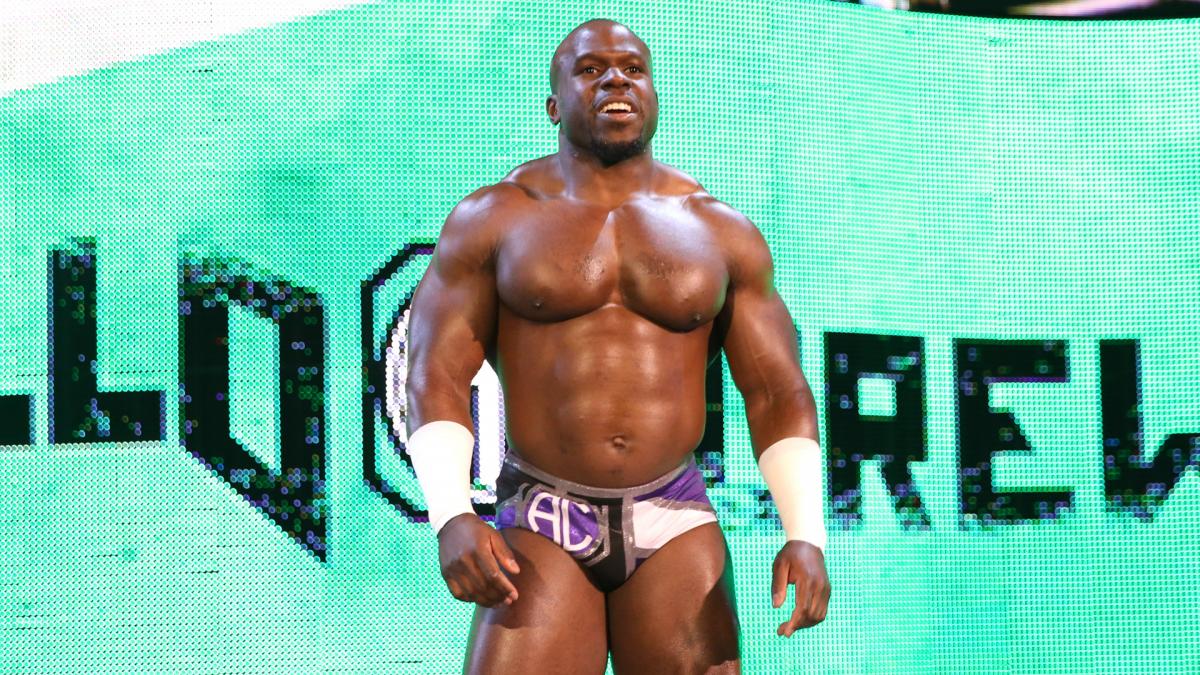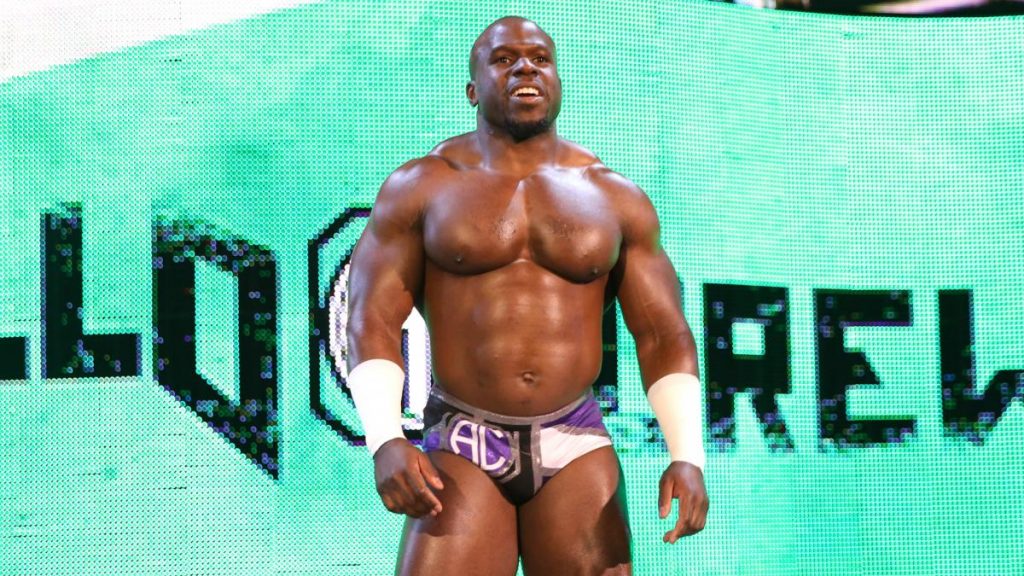 Return to the United States and debut for Evolve
Crews returned to the US in January 2012 and marked his Evolve debut with a win over Pinkie Sanchez, but a couple of months later suffered a knee injury and was forced to miss almost a year. However, in February 2013, Apollo beat Chasyn Rance to defend his FIP Florida Heritage Championship, and then moved back to Japan to participate in the Open the Twin Gate Championship, in which he and BxB Hulk defeated Masaaki Mochizuk and Don Fujii, but then in May 2013, they lost the title to Shingo Takagi and Yamato. After losing a few matches, Apollo teamed up with Akira Tozawa, Shingo Takagi, Masato Yoshino, Ricochet, and Shachihoko Boy, in the new stable named Monster Express. In March 2014, Crews got his first opportunity to fight for the Dragon Gate's top title in the Open the Dream Gate Championship, but his teammate and defending champion, Ricochet, defeated him.
WWE and Main Roster Debut
Apollo decided to take part in a WWE tryout camp in October 2014, and secured a developmental contract, before in April 2015, WWE officially announced Uhaa as part of a new class of NXT recruits. He began fighting under his new name, Apollo Crews, and in August 2015 made his debut on televised NXT in-ring match against Martin Stone, securing a win. Following a couple of wins over Tye Dillinger and Tyler Breeze, Crews got the chance to fight for the title, and even though he defeated Finn Bálor, he was disqualified after an altercation with Baron Corbin, in the feud that began developing. In April 2016, Apollo was a part of the main roster on Raw, and his first match resulted in a victory over Tyler Breeze, then later that year, he got a chance to compete for the WWE Intercontinental Championship, after beating Corbin and Kalisto, but The Miz stopped him.
#Axxess was fun last night #TooEasy #BlueChip pic.twitter.com/5gjm5goMsj

— Apollo (@WWEApollo) April 5, 2019
Titus Worldwide and Singles Competition
In April 2017, Titus O'Neil offered Crews his managerial services and Apollo joined Titus Worldwide, and in November that year Dana Brooke also joined the team. Apollo, O'Neil, and Brooke competed in several matches during 2018, but without notable success and Brooke decided to part ways with Titus Worldwide in September, which resulted in Crews' return to singles competitions. Apollo won a battle royal after defeating eight wrestlers to become the No. 1 contender for the Intercontinental Championship against Dean Ambrose, who beat him. Most recently, Crews competed in his third Royal Rumble match, but was eliminated by Baron Corbin.
Apollo Crews Net Worth
Since launching his career, Apollo has competed in numerous wrestling matches, all of which have contributed to his wealth. So, have you ever wondered how rich Apollo Crews is, as of early 2019? According to authoritative sources, it has been estimated that Crews' net worth is as high as $300,000. Undoubtedly, his wealth will become higher in the upcoming years, assuming that he successfully continues his career.
Apollo Crews' Wife and Family
What do you know about the life of this successful wrestler? Well, Apollo Crews is married to Linda Palonen and they have two children together; a daughter named Sade (born in June 2017), and a son named Kai (born in January 2019). The family currently live in Stone Mountain, Georgia.
Body Measurements
Do you know how tall Apollo Crews is, and how much he weighs? Well, Apollo stands at 6 ft 1 in, which is equal to 1.85m, while he weighs approximately 240 lbs (110 kg); unfortunately, his vital statistics are unknown at the moment. He has dark brown eyes and black hair.