Who is Kevin Quinn dating? Wiki Bio, age, girlfriend, net worth. Is he gay?
• Kevin Quinn is an actor known for his role as Xander in "Bunk'd" (2015-2017).
• He is currently single and on the lookout for the girl of his dreams.
• He grew up in Chicago, Illinois and moved to Los Angeles in pursuit of a career.
• He auditioned for the 12th season of "American Idol" and featured in the play "Lord of the Flies".
• He is popular on social media platforms, has an estimated net worth of $300,000, and is working on several new projects.
Who is Kevin Quinn?
Kevin Quinn is an actor, who reached prominence with the role of Xander in the TV series "Bunk'd" (2015-2017), and is now working on several other projects, that will only help him become even more successful. Some of those projects include the film "Send It!", which is currently in post-production.
So, do you want to find out more about this up-and-coming actor, from his childhood years to date, including his personal life as well? If yes, then stay with us for a while, as we introduce you to Kevin Quinn.
Who is Kevin Quinn Dating?
Before sharing the history of this promising actor, let's answer the question that matters the most. Who is Kevin Quinn dating? Well, this is a major let down for numerous fans; although he was in an on-screen romance with actress Peyton List, and many cheered for them to become a real-life couple, the two only held their romance for the screen. So, Kevin is currently single and on a lookout for a girl of his dreams.
Kevin Quinn Wiki: Age, Childhood, and Education
Kevin Gerard Quinn was born with his twin sister named Courtney, on the 21st May 1997, in Chicago, Illinois USA, the son of an advertising executive father, Brian, and his wife, Tamar, who founded of Pulling Down the Moon, a holistic healthcare center based in Chicago. He has a. He went to New Trier Township High School, and after matriculation moved to Los Angeles in pursuit of a career, as during his high school years, Kevin was a part of several music choirs, including Swing Choir and Choir Opera and was also a part of the Midwest Young Artists VX-Voice Ensemble, tutored by Gary Fry, an Emmy Award winner.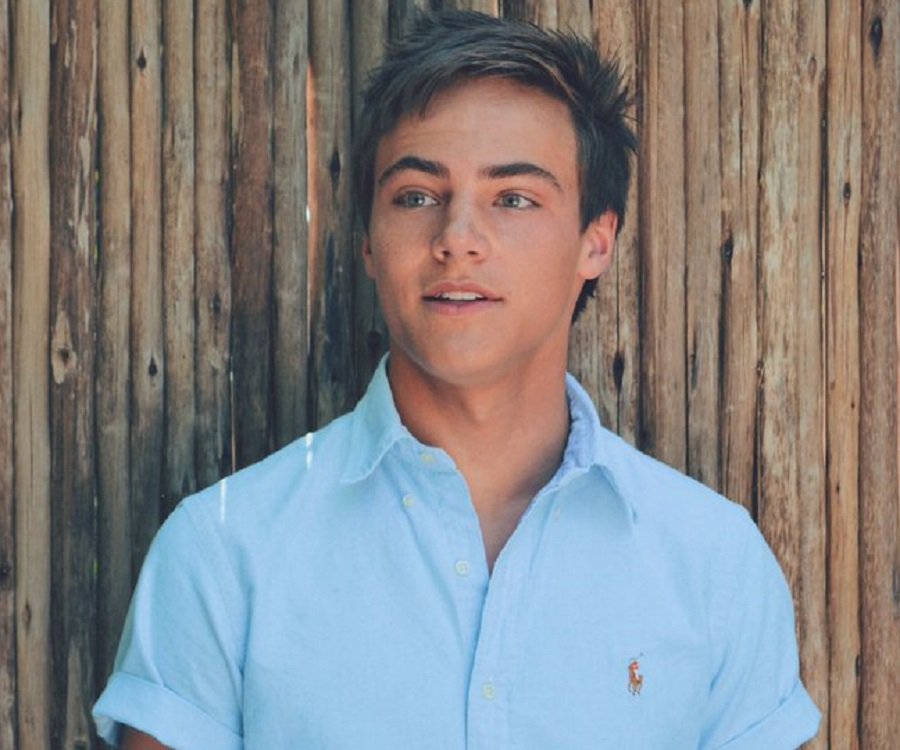 American Idol and Music Endeavors
After his move to Los Angeles, in 2013 Kevin auditioned for the 12th season of the music competition show "American Idol", impressed the judges, Keith Urban, Randy Jackson, Mariah Carey and Nicki Minaj, and eventually reached the Hollywood Group Round finalist, becoming one of the youngest competitors to achieve such a thing. He was eventually voted out as the 60th best performer in the show. He is now working on his debut studio release.
Theater Work and Early Television Success
After his participation in "American Idol", Kevin turned to his other love, acting, and joined the Steppenwolf Theater, appearing in the role of Johnny in the play "Lord of the Flies" before he featured in the Chicago Shakespeare Theater adaptation of "Henry V". After a while, he started auditioning for screen roles and made his debut in the "Chicago P.D." series in 2014. The following year was rather successful for Kevin, when he was chosen for the part of Xander McCormick in the TV comedy series "Bunk'd", and featured in more than 40 episodes of the highly appraised Disney's series, which made him quite popular with the public, alongside other stars, Peyton List, Karan Brar and Skai Jackson, among others.
Continual Success and Recent Work
His stint in the show ended in 2017, and after that he launched his voice acting career, lending his voice to Gula in the video game "Kingdom Hearts HD 2.8 Final Chapter Prologue", while in 2018 he joined the cast of the TV comedy series "Champions" and also had a minor role in the thriller-drama film "Canal Street". Most recently, he was again the voice of Gula in "Kingdom Hearts III" (2019), then appeared in the TV series "Love Daily", and is now working on the sports action film "Send It!", and will star in the horror "Kids and Ghosts", which is yet to receive its release date.
Kevin Quinn Net Worth
Kevin's career started in 2013, and he has already become a star, primarily with the role of Xander in "Bunk'd" He has since made several other successful appearances, which have also contributed to his wealth. So, have you ever wondered how rich Kevin Quinn is, as of early 2019? According to authoritative sources, it has been estimated that Quinn's net worth is as high as $300,000, which is rather decent, don't you agree? Undoubtedly, his wealth will become higher in the upcoming years, assuming that he successfully continues his career.
Kevin Quinn Internet Fame
Over the years, Kevin has become quite popular on social media platforms, especially Instagram and Facebook, though he is also no stranger on Twitter. His official Instagram page has over 1.3 million followers, with whom he has shared pictures from sets, but also from his personal life. He has recently returned to Los Angeles from New York, and has posted a picture of himself and his friend from the plane, and also shared his guitar skills with his fans, among numerous other posts. Kevin is also quite active on Facebook, on which he has more than 50,000 followers, and you can find him on Twitter, on which he is followed by more than 30,000 people.
So, if you aren't already a fan of this prominent actor and musician, then this is a perfect opportunity for you to become one, just skip over to his official pages, and see what he is up to next.