Who is Kyra Santoro? Wiki Bio, age, family, net worth, dating, body
• Kyra Santoro was born in California and is a model and actress
• She has been featured in Sports Illustrated, Men's Health, Maxim, and Seventeen Magazine
• She has been in various acting projects including #ThisIsCollege, The Orville, and the short horror film "Organics"
• She is in a relationship with actor and social media personality Brennen Taylor
• She is active on social media and is a fan of the Los Angeles Lakers.
Who is Kyra Santoro?
Kyra Santoro was born on 23 March 1993, in California, USA, and is a model as well as an actress, best known initially for finding fame as one of the new faces of the 2016 Sports Illustrated swimsuit issue. She has appeared in numerous publications throughout her career.
The Riches of Kyra Santoro
How rich is Kyra Santoro? As of early-2019, sources estimate a net worth that is close to $1 million, earned through a successful career in modelling. In recent years, she's also taken various acting projects, which has helped with building her wealth. As she continues her endeavors, it is expected that her wealth will also continue to increase.
Early Life and Career Beginnings
Very little is known about Kyra's childhood, her family, and her education. While the specific location of her birth has not been shared publicly, it is known that she grew up in Calabasas, California. She is called Keke by her friends and family members. At a young age, she discovered a love for outdoor activities and travelling, leading her to foray into unusual endeavors.
She quickly became interested in extreme sports, and began learning them as she grew up. She started riding dirt bikes, and various board-related sports, including skateboarding and wakeboarding. She also became a big fan of surfing and learned how to surf thanks to her father teaching her when she was a kid, and eventually her exposure to such sports led to her being noticed, resulting in invites for modelling endeavors. Her first opportunity came in 2012 when she was featured as Miss October  by TransWorld Surf, leading her to gain a bit of attention online thanks to a digital feature.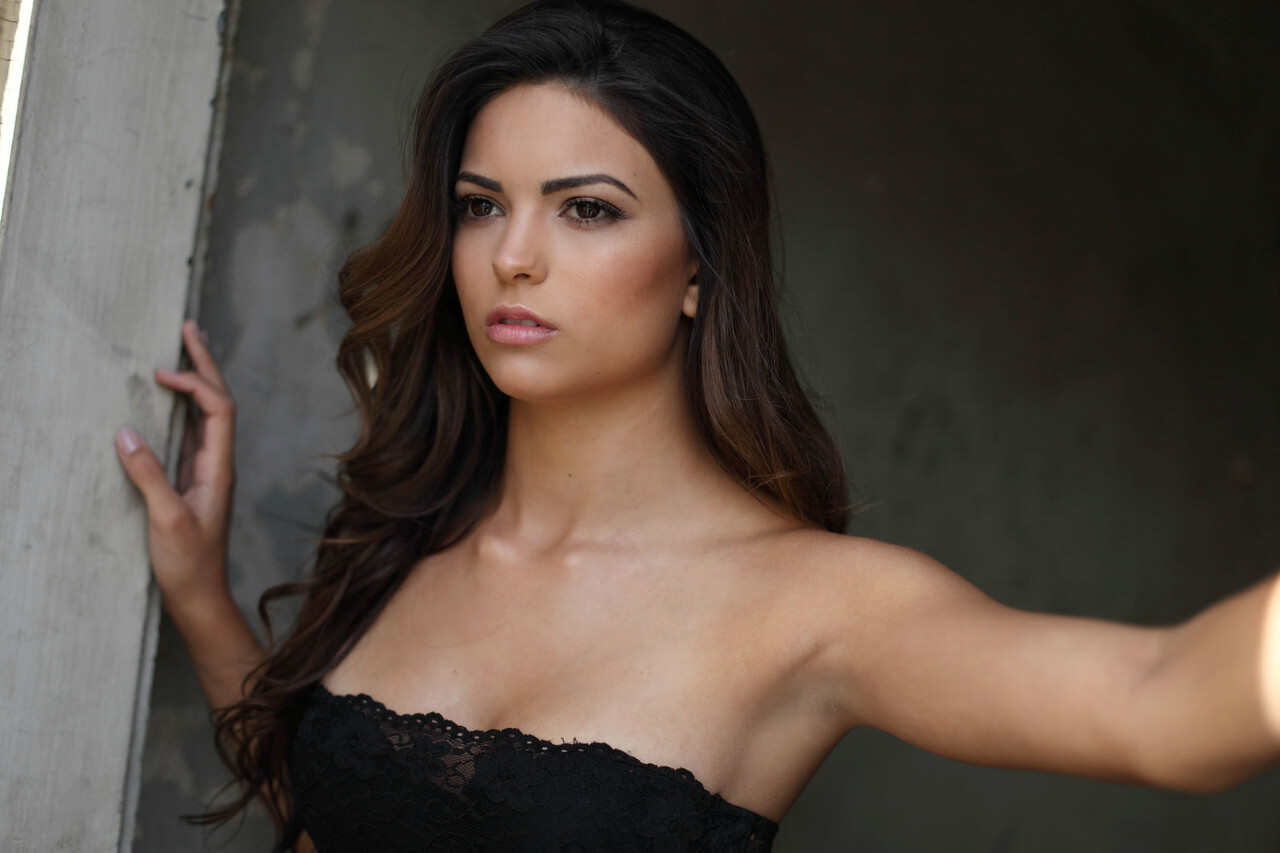 Modelling Career and Rise to Fame
Soon afterwards, Santoro became a regular on various websites, frequently appearing on the photo entertainment website called "The Chive", which typically features models and social media personalities who have gained popularity on websites such as Instagram. She also gained her first feature in "Sports Illustrated" as the Lovely Lady of the Day. The attention towards her increased exponentially, and she started to make television appearances as well as in advertising campaigns. She also did catwalk shows for Frankie's Bikinis, increasing her popularity further and her credibility when it came to modelling swimwear.
She was also featured in magazines such as "Men's Health", "Maxim" and "Seventeen Magazine". In 2016, her popularity grew significantly when she appeared in the "Sports Illustrated" swimsuit edition, making her one of the new faces of the annual feature. During the same year, she was named by "Esquire Magazine" as one of the women most loved on Instagram. Despite all of these endeavors, she has not neglected her education, and has mentioned that she was balancing modelling with completing a nursing degree.
https://www.facebook.com/174642299352508/photos/a.208681059281965/699540173529382/?type=3&theater
Acting Projects
Several publications and companies approached Kyra to see if she was interested in doing nude modelling but she declined, stating that she did not want to go that far when it came to her career. On the other hand, she did start to expand her reach, and accepted acting endeavors, beginning with the 2016 mini-series entitled "#ThisIsCollege", appearing alongside other actresses and models including Ciara Hanna, Katherine C. Hughes, and Ashley Argota.
The following year, she made a guest appearance in the television show "The Orville" created and starring Seth MacFarlane. The show is a parody of several science fiction series, including "Star Trek" and "Twilight Zone" following the story of Ed Mercer as he captains a space exploratory ship with his ex-wife as his first officer. One of Kyra's recent projects is the short horror film "Organics" alongside Temple Baker and Christian Pierce and directed by Dillon Dowell, which follows the story of a barista convinced by a newly hired co-worker to stay after hours for a drink. She's also tried her hand at making various types of videos for websites such as YouTube.
https://www.instagram.com/p/BqiLGbKnM5S/
Personal Life and Social Media
For her personal life, it is known that Santoro is in a relationship with actor and social media personality Brennen Taylor, who has appeared in several films, and has a lot of followers on websites such as Instagram and YouTube. According to several sources, she stands at 5ft 7ins (1.7m), weighs around 155 pounds (70kgs), and her vital statistics are listed at 34C-24-33. She mentioned that if she didn't find a career as a model, she would probably pursue a teaching career, as she loves to teach as well.
She is a big fan of the Los Angeles Lakers, a team playing in the National Basketball Association (NBA). She also mentioned that she gets scared of spiders. She loves to cook – according to her, the best dish she can cook is spaghetti Bolognese; she also mentions that she is addicted to sour candy. She admires guys who take care of their body, especially those with good shoulders and chest. Similar to numerous models, she is highly active online, having accounts on social media websites such as Instagram and Twitter, mainly posting photos of herself – a lot of her followers admire her physical qualities.