Who is Liliana Mumy? Wiki Bio, net worth, dating, boyfriend, family, age
Who is Liliana Mumy?
Liliana Mumy is an American voice actress, and former child actress, best known for her roles as Lucy Miller in "The Santa Clause 2" (2002) and "The Santa Clause 3: The Escape Clause" (2006), while she also played Jessica Baker in "Cheaper by the Dozen" (2003) and "Cheaper by the Dozen 2" (2005).
So, do you want to find out more about the life and work of Liliana Mumy, from her early childhood to her most recent career endeavors, including her personal life? If yes, then stay with us for the length of the article as we bring you closer to the American actress.
Liliana Mumy Wiki: Age, Early Life, Family, and Education
Born Liliana Berry Davis Mumy on the 16th April 1994, in San Marcos, California USA, she is the daughter of Bill Mumy, a former child star, and Eileen Joy, a childbirth educator, and is a sister of former child actor Seth Mumy. Her father has Scottish, German, English and French-Canadian ancestry, while her mother is Jewish. Liliana went to the Laurel Hall School in North Hollywood, California ,and later to the Campbell Hall School before matriculating from Notre Dame High School in Sherman Oaks, California in 2012.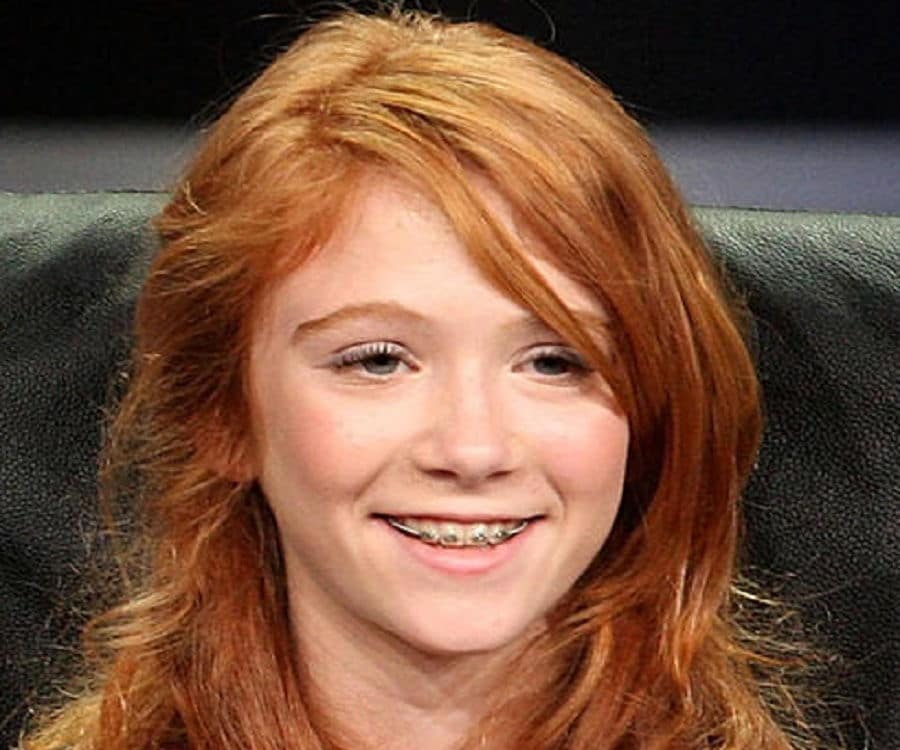 Early Career and Hollywood Movies
Liliana debuted on television at the age of seven when she played the role of Samantha Tanner in an episode of the Golden Globes Award-nominated series "Scrubs" in 2001, while a year later, she played young Donna in one episode of the Primetime Emmy Award-winning series "That '70s Show". From 2002 to 2004, Mumy appeared in five episodes of the show "My Wife and Kids" starring Damon Wayans, and in the meantime had an opportunity to play in Hollywood films, as Lucy Miller in Michael Lembeck's family movie "The Santa Clause 2" (2002) starring Tim Allen, and then as Jessica Baker in the comedy "Cheaper by the Dozen" (2003) alongside Steve Martin, Bonnie Hunt and Hilary Duff. The producers were obviously satisfied with her work, and offered her roles in "Cheaper by the Dozen 2" (2005) and "The Santa Clause 3: The Escape Clause" (2006), which she accepted.
Return to Television and Voice Acting
Between 2003 and 2005, Liliana worked on the animated series "Lilo & Stitch: The Series", providing the voice of Lilo's rival named Mertle Edmonds. From 2004 to 2007, Mumy was the voice of Twinkle for all 55 episodes of "Higglytown Heroes", and also gave her voice to Human Kimberly in seven episodes of the series "Catscratch" (2005-2006). Mumy continued working as a voice actress, as Panini in 30 episodes of the Primetime Emmy Award-winning show "Chowder" (2007-2010), but took a break from voice acting to play Lula Banks in the Primetime Emmy Award-nominated TV series "The Cleaner" (2008-2009), starring Grace Park, Benjamin Bratt and Amy Price-Francis.
Bravest Warriors and Most Recent Work
In 2012, Lilliana gave her voice to Roxy in ten episodes of the animated series "Winx Club: Power of Believix", but her biggest voice work to date came in the "Bravest Warriors" – Mumy was the voice of Beth Tezuka in the story about four teenage heroes who have the mission to save friendly aliens and their worlds, using the power of their emotions, working in the series for 78 episodes from 2012 to 2018, plus various other smaller roles in the meantime. At the moment, Mumy is voicing Leni in the  animated series "The Loud House", a story about Lincoln Loud, an eleven-year-old boy who lives with ten sisters. Liliana began working on the series from 2016 and to date has appeared in 71 episodes.
Liliana Mumy Net Worth
Since launching her career, Mumy has appeared in over 50 TV and film titles, all of which have contributed to her wealth. So, have you ever wondered how rich Liliana Mumy is, as of early 2019? According to authoritative sources, it has been estimated that Mumy's net worth is as high as $4 million, which is rather impressive for a young rising star, don't you think? Undoubtedly her wealth will become higher in the upcoming years, assuming that she successfully continues her career.
Awards and Achievements
Liliana Mumy was nominated for Best Performance in a TV Comedy or Drama Series – Guest Starring Young Actress Age Ten or Under, for "My Wife & Kids" in 2001. She was part of winning Best Young Ensemble in a Feature Film for "Cheaper by the Dozen" in 200,3 and was also nominated for Best Performance in a Feature Film – Young Ensemble Cast, for "Cheaper by the Dozen 2" in 2005. Lillian earned a (part) nomination for Best Young Ensemble in a Feature Film for "The Santa Clause 3: The Escape Clause" in 2006, and was a member of the Best Vocal Ensemble in a New Television Series prize for "The Loud House" in 2016.
Liliana Mumy, Personal Life, Boyfriend, Dating
What do you know about Lilliana's personal life? Well, a few years ago, Liliana was in a relationship with a fellow actor Nicky Jones, and since 2015, she is dating a hockey player, Andrew B. They are still together and judging by their pictures on social media, it is evident that they share happy moments and are supportive of each other. Liliana Mumy has three dogs named Bucky, Minnie, and Hurley, and she loves knitting, skateboarding, softball and reading. She plays the violin in her school orchestra, and besides acting, Mumy developed a interest towards music. Liliana's favorite TV shows are "American Idol" (2002) and "Pimp My Ride" (2004), while she is a fan of the Los Angeles Lakers and the Pittsburgh Penguins.