Who is Ninja (Twitch) and why he's so popular? Wiki Bio, net worth, wife
• Tyler Richard "Ninja" Blevins is a world famous streamer and Internet personality.
• He was born in 1991 in Detroit, Michigan and has Welsh descent.
• He won his first gaming event in 2009 and started streaming on Twitch in 2011.
• He beat his own record in 2018 with 678,000 viewers at one time.
• His overall net worth is estimated at over $12 million as of early 2019.
Ninja is a world famous streamer and Internet personality who plays the "Fortnite" game on his Twitch channel, having more than 13 million followers. Let's find out how he reached the peak of his fame.
Family and education
Tyler Richard "Ninja" Blevins was born on 5 June 1991, in Detroit, Michigan USA. He comes from a family of Welsh descent; his father's name is Chuck Blevins, but his mother's name is unknown, though Tyler once posted a photo with her saying he loved his mom (not revealing her name). He has two older brothers, Chris and John – John once shared that he remembered little Tyler asking him to let him play computer games, since he enjoyed watching his elder brothers playing.
Tyler studied at Grayslake Central High School which he matriculated from in 2009. While at school, he enjoyed active sports such a soccer, though he felt a strong interest for video games. Later he graduated from Silver Lake College in Manitowoc, Wisconsin.
Early life
During his childhood and youth, Tyler had access to all latest video games soon after their release, since his father was a huge fan of gaming himself – Tyler remembers how his father made all his sons go to bed early, around 8 p.m. then played himself 'til the dawn. They had not only the games, but all the newest consoles such as Xbox by Microsoft, PlayStation by Sony, Wii by Nintendo, etc. Tyler once fought for the right to play a game with one of his brothers, but the latter refused, considering Tyler too young to play against him, but when Tyler got the gamepad, he beat his brother in no time, making his skills evident to the others.
To have the right to play as many games as Tyler wanted, he had to do well at school, and to work, so he soon got a job at Noodles and Co. as a waiter, and enjoyed gaming in his free time. Being a very hardworking person, Tyler tried to do his best both at work and in the games. He realized his potential and understood that it was the only way to the success – to push as hard as you can to get to the top. When Tyler felt he wanted to make the games the main work of his life, he addressed his parents for support, and was surprised to find out that they were not against his desire to turn his hobby into a profession.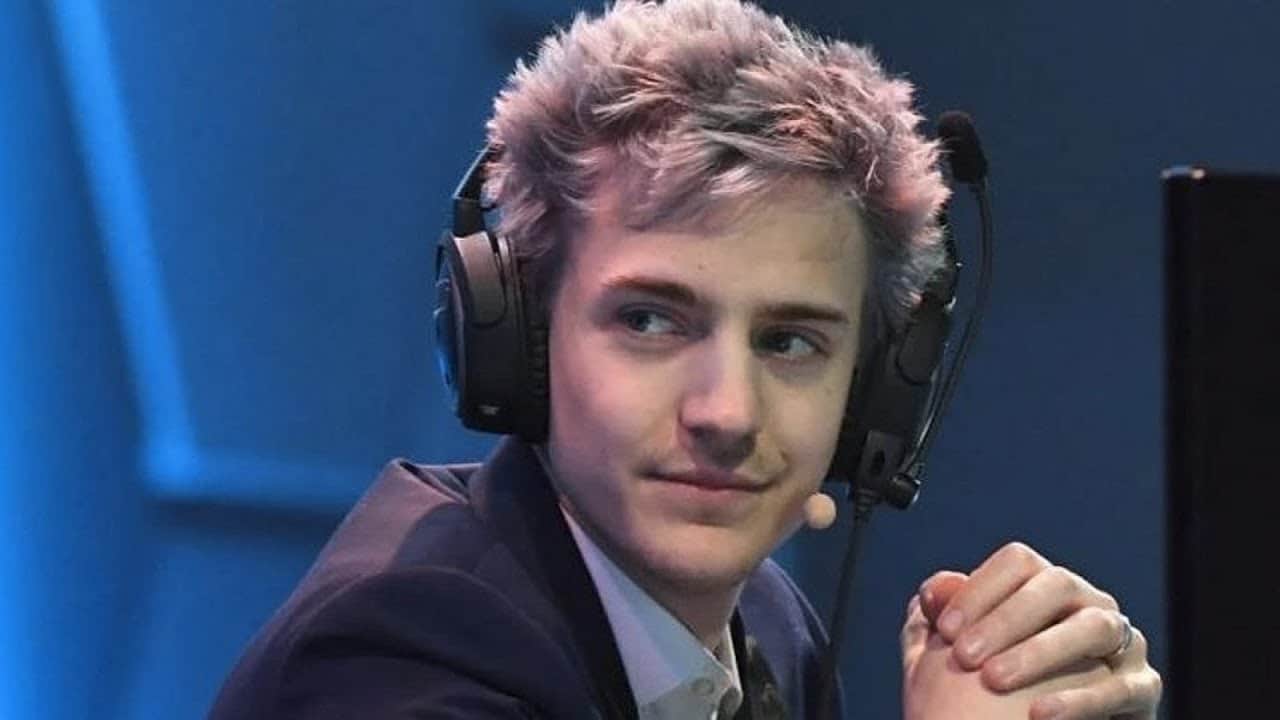 Road to success
Tyler won his first gaming event in 2009, when he participated in the "Halo 3" tournament. He found his way to the professional team Cloud9 with which he started his career as a pro-gamer, continuing with "Halo 3", improving his skills and polishing his gaming techniques. He started streaming on Justin.tv in 2011, but later went for Twitch as it was growing rapidly as a comfortable platforms for both streamers and viewers. His hard work was soon rewarded, as he won his first major tournament with his team in "Halo 4" category in MGL Fall Championships in 2012.
Later he joined the Luminosity Gaming team as a Halo player in 2017, then became interested by "H1Z1" and "PlayerUnknown's Battlegrounds" (PUBG). Tyler showed his skills at PUBG Gamescom Invitational Squads classification which he easily won. The same year Tyler started streaming "Fortnite", and attracted 500,000 followers to his Twitch channel by September 2017, though the number looked ridiculous when Tyler set a Twitch record for a single individual stream while he was playing "Fortnite" in March, 2018. At one moment he had around 628,000 viewers, as he invited Drake, a famous rapper and Internet personality to his live stream, which brought him 10,000 subscribers within a day. He beat his own record in a month during an event in Las Vegas, accumulating an audience of 678,000 at one time. His "Ninja Vegas 2018" brought him even more followers and subscribers.
Red Bull Esports became Tyler's sponsor in June 2018, and in September Tyler was featured on the cover of ESPN The Magazine, becoming the first professional esports player to achieve such fame and honor.
FOUR years ago. Wow. how different do we look?! @Ninja pic.twitter.com/7lzxvaBIsx

— Jessica Blevins (@JessicaBlevins) April 4, 2019
Jessica Goch Blevins
Tyler met Jessica Goch at the FireFox tournament in 2016. She had felt an interest in video games since she was five years old, so they at once had something in common. As for her early life, Jessica was born on 23 July 1992, in Schofield, Wisconsin USA, and attended Wausau High School, enjoying studying there. Later she graduated from the University of Wisconsin-Whitewater with a Degree in HR management and Interpersonal Communication. Jessica grew up in love and support, and she often posts photos of her parents and grandparents expressing gratitude, and saying she was blessed to have such a caring and embracing family.
When Jessica was young she did ballet, dancing in her school and then university sports team. She once worked as a model for Wisconsin Red, a mid-western apparel brand, in a swimsuit calendar project. She also has solo posters one can still order online. Jessica is a Twitch streamer too – she often goes live with her workouts and she's been in love with fitness for a very long time, so is always in a good shape. She loves cooking and eating healthy food, though earlier one could catch her eating something rather fatty and fried from KFC or McDonalds.
Tyler often treats her with jewelry though fans joke in comments that they don't believe the jewelry is real. Fans are also very careful about Jessica's early posts on Instagram, calling Tyler in the comments to have a look at Jessica's ex-boyfriends and to be careful with her. Tyler and Jessica married on 8 August 2017. They've come a long hard way dealing with working and health problems, thus when Tyler had serious health issues with his eye and almost became blind, Jessica supported him in recovery after a surgery. He lost his peak popularity for several months. but it didn't break their will to win the audience again.
They still have very romantic and touching relationship, leaving each other love signs and caring notes. Both Jessica and Tyler love dogs; they have two Yorkshire Terriers and take them to all their trips. Now Jessica is Tyler' manager, promoting him to sponsors, answering emails and 'phone call, which means a lot of work now, since everyone wants to work with Tyler. Though they never forget where they've come from and feel constantly grateful for everything they have in life now. Jessica admits that they wouldn't be where they are now if Tyler wasn't such a hardworking person.
Appearance
Tyler's appearance has always been noticeable, since he loves pink and blue hair colors along with messy hairstyles, though his natural hair color is light-brown; his eyes are grey Tyler is 5ft 8ins (1.72m) tall, weighs around 134lbs (61kgs), and his vital statistics are 37-29-35.
Net worth
Tyler Blevin's net worth is formed by his income from various platforms. He makes more than $500,000 per month playing "Fortnite" on Twitch and on which he has more than 13 million followers, and almost 30,000 subscribers. Such an impressive number of viewers and subscribers has granted Tyler an indulgence from being suspended on Twitch even when he violated the Terms of the platform. When other streamers would be permanently banned, Tyler only got a 48-hour break from streaming, since his channel is a huge advantage not only for him personally, but for Twitch as a streaming platform.
Tyler also has several accounts on social media: his YouTube channel has more than 21 million followers, his Instagram account is supported by 13 million, his Twitter is read by 4 million people, and his Facebook page has more than 450,000 fans. Tyler's overall net worth is authoritatively estimated at over $12 million, as of early 2019, and as Ninja's popularity only grows, this is very likely to increase.