Who has Lady Gaga dated? Lady Gaga's Dating History
Born Stefani Joanne Angelina Germanotta in New York City, USA on 28 March 1986 – but much better known by her stage name of Lady Gaga – she is recognised as one of the best-selling music artists of all time, and the winner of a number of Grammy Awards. She's released such studio albums as "The Fame", "Born This Way" and "Joanne", while some of her most popular number-one hit singles are "Just Dance", "Poker Face", and "Shallow" featuring Bradley Cooper. She also stands for one of the most influential people in the 2010s. Her rise to global fame also generated enormous interest about her love life. So, we take a look back at her complete dating history. Just keep listening!
Lady Gaga's first known public relationship was with Lüc Carl. They started dating in 2005, at the time her career was just taking off, while he was working as a night club manager and bartender.
According to Pop Sugar magazine, Carl recalled the moment he met her, saying "at the age of 25, a girl walked into my bar and we instantly fell in love. I found out later that at the time she was only 20 years old, with a fake ID!" He also revealed that they were in an on-again, off-again relationship for six years. Their first break-up came a few months later, when it was speculated that he cheated on Lady Gaga; however, neither of them confirmed it.
Following her break-up with Lüc Carl, in 2006 she met the Grammy-winning record producer Robert 'Rob' Fusari, and shortly afterwards started collaborating and writing music. Rob served as Gaga's co-executive producer and he even co-wrote a number of her hit singles. Furthermore, he was the one who created her stage name 'Lady Gaga'. They were briefly romantically involved in a relationship during 2006 and '07.
In 2010, the renowned producer filed a lawsuit against her for $30 million dollars, stating that he shaped her as an artist and created her stage name, demanding 20% of her merchandising and revenue. Fusari also claimed that they dated until January 2007, but that she was "verbally abusive" to him, and also described her as a "woman scorned". In turn, she filed a counter lawsuit against Rob – both lawsuits were dropped by the end of the year.
Lady Gaga soon fell in love with fashion designer Matthew 'Dada' Williams. They met each other in a sushi restaurant in Los Angeles in 2008, and it didn't take long for them to become inseparable, which naturally set off the dating rumors. He even started working as a creative director for her behind-the-scenes creative team, named the Haus of Gaga. In her 2010 interview with Evening Standard magazine, the pop star confirmed that they had an affair – "Dada is quite brilliant and we were crazy lovers," she said.
"I stopped it when we discovered what a strong creative connection we had. I didn't want it just to be about careless love." Following their split, Dada continued to work for her until 2010.
The attractive pop diva soon put a spell on a young entrepreneur, who goes by the nickname Speedy. They met on the set of the music video for her single "Love Game" in April 2009, and soon became a couple. They were spotted kissing on a beach during their vacation in Hawaii in the summer of the same year, however, their romance was short-lived. According to Daily Mail magazine, Lady Gaga shared her feelings after their split. "Do you know the feeling of your heart being so terribly broken you can feel the blood dripping out? … When you have felt this, only then you know how I'm doing," she said. On the other hand, Speedy would later reveal that the main reason for their split was her infidelity, since a photo of her kissing with another man was published while they were supposedly together. So obviously he was the one with broken heart.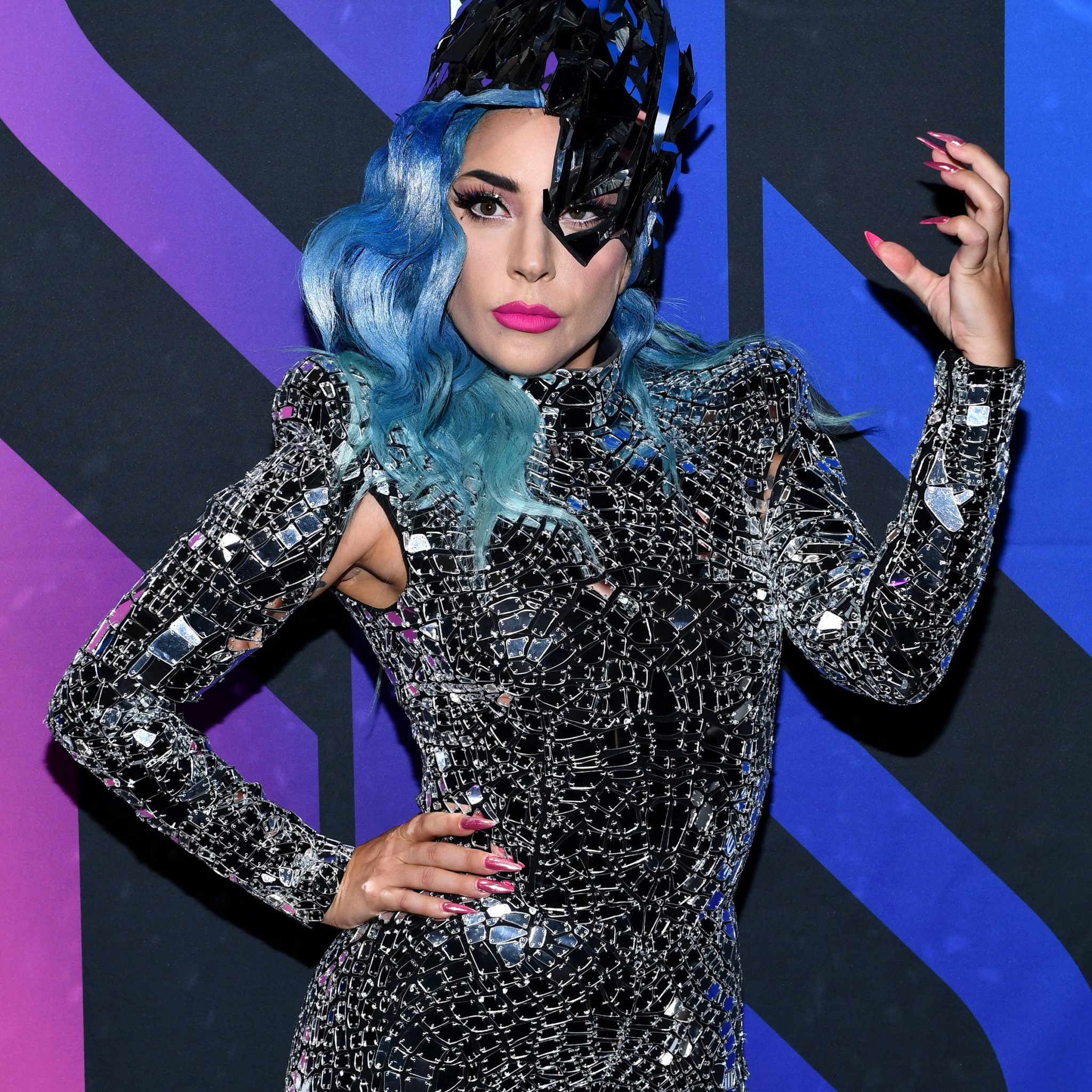 Moving right along, Lady Gaga was soon rumored to hook up with her personal make-up artist Tara Savelo; it didn't shock the public, since she'd already talked about her bisexual identity. She met the renowned make-up artist in October of 2009, on the set of the music video for her single "Bad Romance". They became pretty close, and Tara started working as a part of the Haus of Gaga in the following month. Nonetheless, a relationship has never been confirmed or denied.
It was followed by another rumor that the "Poker Face" singer had an affair with famous Hollywood actress Angelina Jolie in 2010, revealed in the book entitled "Brangelina: The Untold Story of Brat Pitt and Angelina Jolie", written by Ian Halperin. The author wrote that a source close to the "Tomb Raider" star revealed that she was "obsessed" with Lady Gaga, which sparked rumors that she cheated on her husband Brad Pitt with the famous singer. They reportedly had a secret hook-up at the Beverly Wilshire Hotel in Beverly Hills, California, but neither of them have commented regarding those claims.
In July 2010, People magazine reported that the "Bad Romance" singer had renewed her relationship with ex-boyfriend Lüc Carl, after the duo was spotted kissing and hugging in a hotel pool in Houston, Texas, and thereafter even made their debut public appearance at a New York Mets game. A source told the magazine, "Gaga's first album is entirely about their relationship, and her latest song, 'You and I,' is about how they got back together," adding "They've been in love for a while." She described him in the single "You And I" as a "cool Nebraska guy", and in her 2010 interview with Rolling Stone magazine, Lady Gaga opened up about their relationship, saying, "I've really never loved anyone like I loved him. Or like I love him. That relationship really shaped me. I sort of resolved that if you can't have the guy of your dreams, there are other ways to give love." They eventually part ways in May 2011, supposedly the main reason being because of her busy schedule.
· Lüc Carl habla acerca de Lady Gaga en una entevista exclusiva.En una entrevista exclusiva para el blog 'Lady Gaga…

Posted by Gaga Lovers on Sunday, April 1, 2012
She confirmed that she was single during her appearance on "The Graham Norton Show", saying "I don't have a boyfriend and I haven't been on any dates recently." Carl would later reveal more details about their split in his 2012 interview with Pop Sugar magazine, saying, "Her life, needless to say, completely changed, and I'm not the type of guy who can sit on someone else's yacht sipping champagne," but adding, "Unfortunately, to date someone who is never in the same country, let alone zip code, you had better be rich or be willing to live off their money. I was neither." He also told the magazine, "She's an amazing woman and I wish her all the best in the world. Although I think we all know she already has it." They remain on good terms.
Even though the single "You and I" was dedicated to her ex-boyfriend, it led Lady Gaga to meet her future lover, Taylor Kinney; their relationship is her longest to date. She met the handsome up-and-coming actor while they were filming the music video for the single in July 2011.
He starred in the video as Gaga's boyfriend, according to E! News magazine later recalling their 'first kiss' during his appearance on Bravo's show "Watch What Happens Live with Andy Cohen", saying, "I remember I went up, and we're rolling, and I kissed her and she didn't expect it. They cut, and she slapped me. And then it was just awkward," but adding "and then the next take, I just did it again and then she didn't slap me." He continued, "We had a good time. I think there was chemistry."
Even though they had a rough start, it was love at first sight, since it didn't take long for them to make their on-screen romance a reality, much to the delight of their many fans. The couple managed to keep their relationship away from the eye of the public, until in January 2014 when they made their debut public appearance together at NBC's 71st Annual Golden Globe Awards after-party.
#CHROMATICA ⚔️💓 2 DAYS https://t.co/4Kko04hk4v pic.twitter.com/ALC8Y4exex

— Lady Gaga (@ladygaga) May 27, 2020
In the following months, Gaga said in her cover interview with Fashion magazine, "It has been hard for me to find it, but I have found love. When you meet someone that's not intimidated by the amazing people that are around you, or by the love that you receive—that's love."
In December of the same year, she opened up about their love during her appearance on "The Howard Stern Show", saying, "I really can't imagine being with anyone other than who I'm with right now," but adding, "He is the right guy. I have that feeling. I just know it." After dating for four years, Taylor and Gaga decided to take a step further and become engaged. He popped the question on Valentine's Day in 2015, and she confirmed the engagement via an Instagram photo of a heart-shaped diamond ring, writing in the caption, "He gave me his heart on Valentine's Day, and I said YES!"
https://www.instagram.com/p/zLTE0fJFNd/?utm_source=ig_embed
She then shared a special detail she loved about her engagement ring via another Instagram photo, with the caption, "My favorite part of my engagement ring, Taylor and Lorraine designed "T💗S" in white diamonds on the band. He always called me by my birth name. Since our very first date. I'm such a happy bride-to-be! I can't stop smiling!!"
Shortly afterwards, they posed nude for the cover of V Magazine.
Of course you probably know that they ended their engagement, and broke up in July 2016, shortly after she filmed "A Star Is Born". The pop singer confirmed their split via an Instagram post, writing, "Taylor and I have always believed we are soulmates. Just like all couples we have ups and downs, and we have been taking a break. We are both ambitious artists, hoping to work through long-distance and complicated schedules to continue the simple love we have always shared. Please root us on. We're just like everybody else, and we really love each other."
Lady Gaga shared more details about their split in her 2017 Netflix documentary "Gaga: Five Foot Two", saying, "Me and Taylor are fighting, so that sucks. My threshold for bulls— with men is just — I don't have one anymore. In relationships, you have to move together." She also added that her appearance in the film led to their break-up. "My love life has just imploded. I sold 10 million albums and lost Matt. I sold 30 million and lost Lüc. I did a movie and lose Taylor. It's like a turnover. This is the third time I've had my heart broken like this," she said. Although many of their fans believed that they would reconcile, it didn't happen. No matter what, they remain on good terms.
In early 2017, Lady Gaga sparked rumors that she had become romantically involved in a relationship with her talent agent Christian Carino.
They were spotted together for the first time at a Kings of Leon concert in January, while in the following month Gaga and Christian were seen getting cozy before her iconic performance at Super Bowl LI (fifty-one) halftime in Houston, Texas. A source told US Weekly, "They are actually pretty serious. They're both really happy. It works."
In November of the same year, the magazine reported that the couple had become engaged that summer; he allegedly asked her father for permission before popping the question. In October 2018 Lady Gaga finally confirmed their engagement when she called him "my fiancé" during her speech at the Elle Women in Hollywood event, but… they soon parted ways. In February 2019, she was seen without her engagement ring at the Grammy Awards event, which set off rumors that they'd called off their engagement, soon confirmed. A source told People magazine, "It just didn't work out. Relationships sometimes end," and added, "There's no long dramatic story."
Another source revealed more details to US Weekly magazine, saying "Chris didn't treat Gaga very well toward the end of their relationship," adding "Gaga was the one who broke things off. He was jealous. He was trying to find her all the time, and texted her a lot. Her friends didn't like him either."
When Gaga and Christian ended things, she was rumored to be in a relationship with her "A Star is Born" co-star and on-screen lover Bradley Cooper; they even performed the song "Shallow" together at the 2019 Academy Awards event. Their performance and the chemistry between them convinced the whole world that they were an item. However, she eventually shut down those romance rumors in an interview with Oprah Winfrey for Elle magazine. "Quite frankly, I think the press is very silly. I mean, we made a love story. For me, as a performer and as an actress, of course we wanted people to believe that we were in love. And we wanted people to feel that love at the Oscars.
We wanted it to go right through the lens of that camera, and to every television that it was being watched on," she said.
Next, in July 2019 Lady Gaga set off rumors that she had an affair with audio engineer Daniel 'Dan' Horton, after being pictured kissing him on a romantic brunch date in Los Angeles, California. A source told People magazine, "They were kissing as they spoke really close up," and added, "She seemed very happy when interacting with the guy she was with." They also had professional collaboration, with a source close to Lady Gaga telling Entertainment Tonight magazine, "Gaga has real chemistry with Dan. They have been working on new music, have spent hours of work time together, and become really close." However, their romance was short-lived. A source revealed the main reason for their split to US Weekly magazine, saying "Dan was not mature enough for her." In October of the same year, she confirmed in her Instagram story that she was single, again.
On New Year's Eve, the Oscar-winning singer was pictured leaving a Las Vegas club hand-in-hand with a mystery man. TMZ magazine reported it, and described the man as a "dark-haired, bearded dude named Michael." It was later found out that her new boyfriend is entrepreneur Michael Polansky, who serves as the executive director of the Parker Foundation, owned by Facebook co-founder Sean Parker. She had reportedly met him at Sean's birthday party in December, and they immediately hit it off. A source told E! News magazine that Lady Gaga "has been dating the same guy for over a month. They've been seeing each other since before the holidays and she's crazy about him."
She eventually confirmed their romance via an Instagram photo of them arm-in-arm at the pre-Super Bowl party in Miami, Florida, writing in the caption "We had so much fun in Miami." Thereafter, she continued to share their cute selfie photos on social media.
https://www.instagram.com/p/B8HwxhuFmQg/
In February, she released the single "Stupid Love", with such lyrics as "You're the one that I've been waiting for", and afterwards posted their photo on Instagram with the caption, "I've got a STUPID love" with a heart emoji, so many believed that the single is about Michael. A source revealed more details about their relationship for Entertainment Tonight, saying "She wasn't expecting to get so involved so quickly after her last relationship, but she started telling her friends she was completely in love with him. Anyone that has spent any time with them can see the connection. They are completely smitten. Her friends haven't seen her this happy in years. It didn't take long for her friends to adore him too."
According to People magazine, Gaga refers to him as "the love of my life". Recently, she opened up about her thoughts on starting a family in her cover interview with InStyle magazine, saying "I will say I am very excited to have kids. I look forward to being a mom."
We also look forward to see if he is the one! We wished them all the happiness in the world, but… well, her dating history suggests that it's still a struggle for her!