Who is Paul Denino? Wiki Bio, net worth, height, parents, job, sister
• Paul Denino is an internet personality, live streamer, and RuneScape player with an estimated net worth of $300,000.
• He began his career by streaming RuneScape and subsequently switched to streaming IRL and Pokemon Go.
• He was banned from Twitch after he was swatted during a live stream in Phoenix and made the switch to YouTube.
• He has been connected to numerous women and has been accused of sleeping with fans' girlfriends.
• He makes catered content to his fans on YouTube and produces other videos for entertainment.
Who is Paul Denino?
Paul Denino was born on 29 September 1994, in Stuart, Florida, USA, and is an internet personality as well as a live streamer, best known for working under his online pseudonym Ice Poseidon, and for his IRL streams which he calls life streaming. He also does streams of RuneScape.
The Riches of Paul Denino
How rich is Paul Denino? As of early-2019, sources estimate a net worth that is at $300,000, earned through a successful career in streaming. He previously streamed on the website Twitch until he was banned, and subsequently shifted to streaming on YouTube Gaming. As he continues his career, it is expected that his wealth will also continue to increase.
Streaming Career Beginnings – RuneScape
Very little is known about Paul's early life, childhood, his family, and his education. It is known that he began his streaming career on Twitch, and started rising to fame thanks to playing the video game "RuneScape" which helped him become a partnered streamer. The video game is a massively multiplayer online role playing game (MMORPG) which was originally built as a browser game through Java, and is recognized by Guinness World Records as the largest and most updated free MMORPG.
The game is set in a medieval fantasy realm which is divided into kingdoms, regions, and cities. Each area has its own resources, quests, and monsters for players. Each player is represented with a customizable avatar. The game does not follow a storyline, and instead has the player focus on their own objectives or goals. According to him, he got the name Ice Poseidon when he used a random name generator when he was nine years old. "RuneScape" has gone through several iterations since its initial release.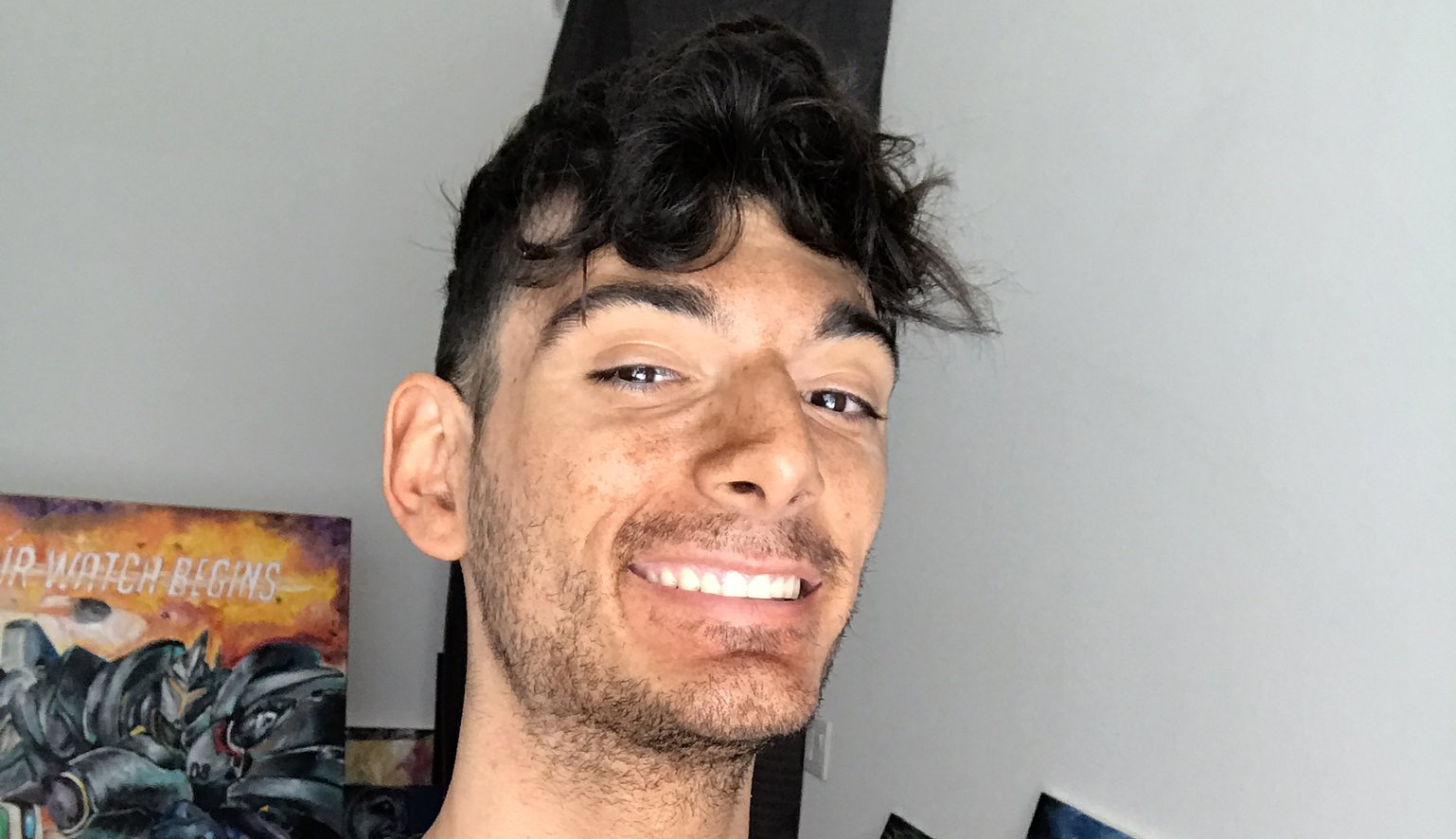 Transition to IRL and Twitch Ban
Eventually, Denino switched from "RuneScape" to "Pokémon Go" on which he streamed himself while playing the video game. This was his first experience of IRL streams which mainly focused on him interacting with the audience. "Pokémon Go" is a part of the "Pokémon" franchise and uses mobile device GPS to locate, battle, and capture virtual creatures known as Pokémon. With his fame continually increasing, he decided to move to California in late-2016 to pursue a streaming career full time. Especially since Twitch launched its own IRL section, allowing him to stream without the involvement of gaming.
However things changes significantly just a few months later when he was streaming while waiting for his American Airlines Flight in Phoenix to take off. He revealed his location and a viewer called the police under his name and told the police that there was a bomb on the plane. Police arrived at the scene and removed him along with another person. The hoax bomb threat made headlines across the United States and this was not the first incident that he was swatted during a live stream. This led Twitch to enact a permanent suspension on Denino, a move which sparked a lot of online controversy.
Shift to YouTube
Many believed that Paul's ban was unjustified, and even he stated that there wasn't anything he violated in Twitch's terms of service. Some tried to petition Twitch to undo the ban but the company remained unmoving. With his ban, he made the move to partner with YouTube as his primary streaming platform. His YouTube channel was initially created to showcase highlights of his streams but it became his main platform due to the ban. A lot of his followers made the transition with him to YouTube, which is a rare occurrence for streamers.
He quickly became one of the most popular live-streamers in the world with the focus on IRL, and using a mobile broadcasting rig which he himself designed. Many viewers like him due to his interaction and humor[viewers can also meet him on location if they know where he is. However, his openness about his life has led to a lot of harassment of people close to him due to bad mannered viewers, and many state that he is a risk who can provoke violence. His fan base is said to be controversial, and even toxic due to their political incorrectness.
Live (the money on me is just for looks I have bigger bills in my pocket) lol pic.twitter.com/MHW2mDuPJo

— Ice_Poseidon (@REALIcePoseidon) January 12, 2019
Personal Life
For his personal life, it is known that Denino has been connected to numerous women during his career, thanks to his publicity. He once posted a video of himself having a love triangle with actress Geisha Montes and streamer Halie Atisuto, and even posted a fake wedding video of himself alongside Halie, but their romance turned out to be very short-lived. According to recent reports, he is in a relationship with Carolina Burt whom his fans do not like. To please his fans, he had to make a live stream about him dumping her, which was fake, as many discovered that their relationship was still ongoing after the stream.
There were also reports that there was a point in his career when he was dating three women at the same time, but the allegations remain unconfirmed. He has also been accused of sleeping with his fans' girlfriends though it is mainly an ongoing joke in his streams. While he continues to stream, he has also used YouTube to make more catered content showcasing a bit of his lifestyle to his fans. He also makes other videos for entertainment, which aren't taken directly from his streams.