Who is Q'orianka Kilcher? Wiki Bio, race, net worth, parents, lips surgery
• Q'orianka Kilcher is an American actress, singer, and activist.
• She won her first award at age seven and received a full scholarship to Musician's Institute in Hollywood at age twelve.
• Her most famous role was playing Pocahontas in The New World in 200•
• She is an environmental and human rights activist, and has her own organization, "On-q Initiative".
• She is Jewel Kilcher's first cousin and speaks three languages fluently.
Who is Q'orianka Kilcher?
Her full name is Q'orianka Waira Qoiana Kilcher, and she was born in Schweigmatt, Baden-Wurttemberg in then West Germany on 11 February 1990, so her zodiac sign is Aquarius, and she has both American and German nationality. She is mostly known for her acting career, although she is also a singer and an activist. Her father is from Peru while her mother, Saskia Kilcher, was born in Alaska and is of Swiss and German descent. Kainoa Kilcher and Xihuaru Kilcher are Q'orianka's brothers. They seem to have acting in their genes as both of her brothers are actors as well.
Early life and education
Q'orianka spent seven years living in Hawaii, to where her family moved there when she was just two years old. Her father was away most of the time, and Q'orianka is not close with him – she once said how he is a stranger to her. When she was five, she felt attracted towards dance so she learned hula dancing and ballet, later on trying hip hop and modern dance as well. She was only seven when she won her first award – Ballet Hawaii's Young Choreographer Award. She attended several serious dancing competitions in Hawaii and won several awards before she moved with her family to California in 1999. In 2002, Q'orianka received a full scholarship for the Musician's Institute in Hollywood.
Career
Even though she was already successful in the field of dance, we can say that Q'orianka's career started when she was nine, when she won the role of Choire Who in "How the Grinch Stole Christmas" in 2000. In 2005, she starred in "The New World" as Pocahontas, with critics stating how her performance was 'magnificent', and she won two awards for it, as it was a major success, being shown in more than 800 theatres around the globe.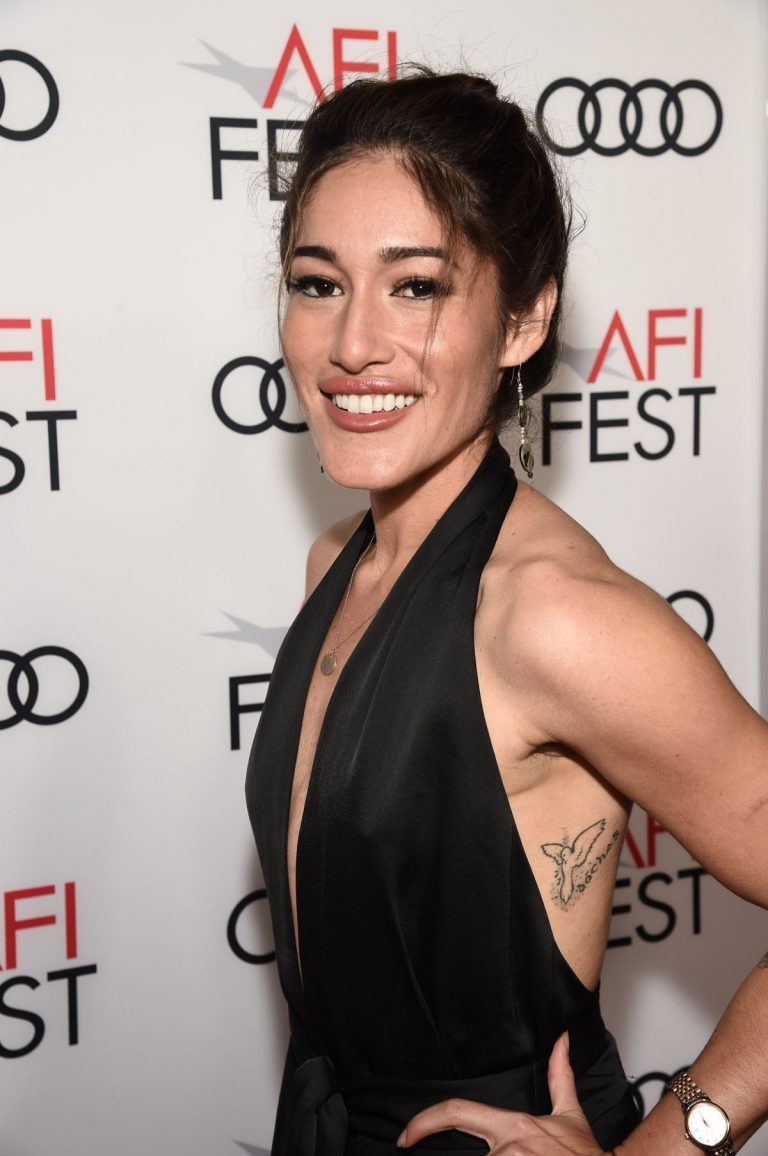 She had a main role in the movie "Princess Kaiulani" shot in 2009, which received mostly negative reviews, but once again Q'orianka was praised for her performance. Some of the other movies which she's appeared in include "The People Speak" documentary movie shot in 2009, "Shouting Secrets" drama movie filmed in 2010 (Q'orianka was nominated for the Best Supporting Actress), "Neverland" fantasy miniseries in 2011, and "Running Dear", a short movie filmed in 2013.
Human rights and environmental activism
Q'orianka is known to speak at colleges and universities under the coverage of organizations including Amnesty International and Amazon Watch IFIP. She also works with a number of NGOs and other organizations, and helps them by being their spokesperson. Q'orianka is so interested in the activism field that she launched "On-q Initiative" – her own human rights and environmental organization. She was also protesting when Barack Obama was supposed to meet Alan Garcia, Peruvian president, chaining herself to the White House's gates with her mother, for which both were arrested on 1 June 2010, but the charges were dropped on 6 June because they elected to do community work. She was one of many people who sang together the "Love Song to the Earth", produced to raise awareness of climate change. Some of the other singers are Jon Bon Jovi, Paul McCartney, Sheryl Crow, Fergie, Sean Paul, Leona Lewis and Victori Justice.
Appearance and net worth
Q'orianka has long brown hair and brown eyes. She is about 5ft 3ins (1.61m) tall and weighs around 126lbs (57kg). According to authoritative sources, her net worth is estimated to be around $3 million, earned mostly from her appearances in films and TV series but also from her own production company which has released a couple of documentaries.
Personal life
It appears that this celebrity is keeping information about her personal life to herself. There are no rumors about her love life and nobody really knows if she's seeing someone or not. She doesn't mention anyone in her interviews ,but she did post some pictures on her Instagram account with someone who she calls "lifer". The two might be dating since 2015 but it is not confirmed and we don't even know his name. At 29 years-old, she has never been married, and she doesn't have any kids.
Trivia
Q'orianka actually means "Golden Eagle" in the Quechua language. She was only six when she started studying classical voice at the Hawaiian University. You don't want to mess with Q'orianka – she has a black belt in Wushu and Kung Fu. She has her own production company called "Entertainment On-Q".  She appeared in "The Ellen Show" on 19 January 2006, and you can hear how she sang during the show on YouTube. She won the Brower Youth Award and Young Hollywood Green Award for managing to convince Occidental Petroleum to leave the Peruvian Amazon valley.
Popular American singer Jewel Kilcher is Q'orianka's first cousin. Her grandfather – nicknamed "Pirate" – was a climbing legend who died in 1979 while he was descending from Mt. Everest. She loves languages, and can speak German, Spanish and English fluently. 'Who, or what has given any person the right or freedom to abuse natural resources and our environment?' – Q'orianka Kilcher She has a cat named Meeko, and she generally loves all animals. Q'orianka performed in the streets of Santa Monica.
She is quite active on social media – her Instagram account has around 620 posts and close to 20,000 followers. She opened her account on Twitter in April 2009, and has so far tweeted about 7,300 times, and has attracted over 14,000 followers.