Who is "Survivor" Elisabeth Hasselbeck from "The View" doing now? Her wiki, net worth, kids, husband, family, books
• Elisabeth DelPadre Filarski, born on 28 May 1977, is a retired television personality best known for her work on "Survivor" and "The View".
• Her net worth is estimated to be around $12 million.
• She attended St. Mary Academy and Boston College, where she was captain of the school's women's softball team.
• She joined the second season of "Survivor" and was voted out in fourth place.
• Elisabeth is married to football analyst Tim Hasselbeck and has three children.
Who is Elisabeth Hasselbeck?
Elisabeth DelPadre Filarski was born on 28 May 1977, in Cranston, Rhode Island, USA, and is a retired television personality, best known from initially finding popularity during the second season of America's "Survivor", in which she finished in fourth place. This led her to become the fourth co-host of "The View", replacing Lisa Ling. She won an Emmy Award for her work there, and later became a co-host of "Fox & Friends" before retiring to focus on her family.
The Riches of Elisabeth Hasselbeck
How rich is Elisabeth Hasselbeck? As of early-2019, sources inform us of a net worth that is at $12 million, earned largely through a successful career on television. She's also written books during her career, and if she continues her endeavors, it is expected that her wealth would also continue to increase.
Early Life and Education
Elisabeth is of Italian and Polish descent, and was raised Roman Catholic. Her mother was a school teacher and lawyer, while her father worked as an architect. She grew up with a brother who would also pursue a law career similar to that of their mother. She attended St. Mary Academy – Bay View located in East Providence, Rhode Island.
After matriculating in 1995, she enrolled at Boston College, and during her time there served as the captain of the school's women's softball team for two seasons, helping the team win consecutive Big East championships. She completed a degree in Fine Arts in 1999 specializing in large scale paintings and industrial design. Afterwards, she began her career working for Puma as a member of the company's design team, before deciding to foray into television.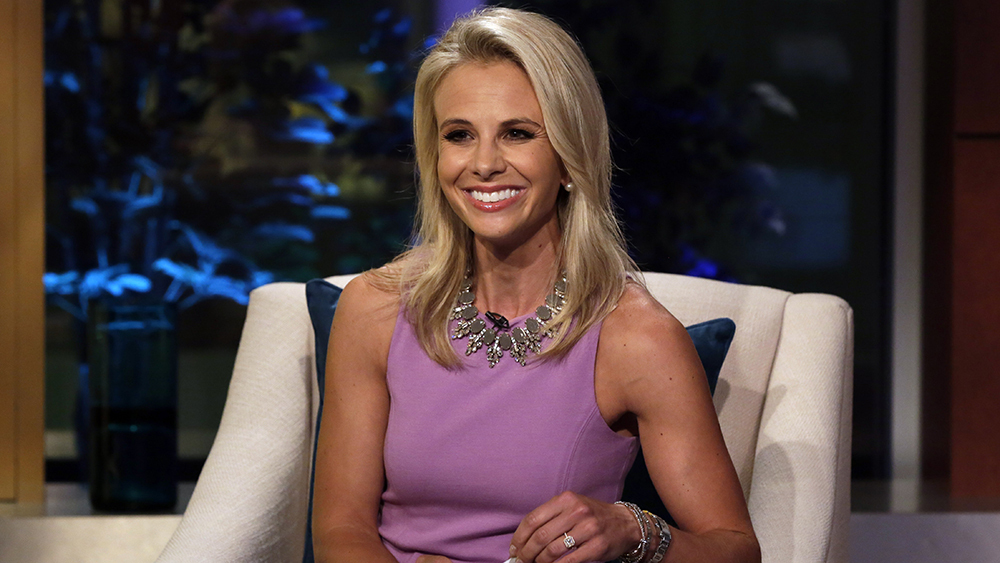 Survivor: The Australian Outback
Hasselbeck joined the second season of "Survivor" which was filmed in Australia, and was originally a member of the Kucha tribe; she was nearly voted out during the first Tribal Council, but then went on a winning streak until losing again in episode five. She was not voted out, and after one of her team members was medically evacuated, she lead her tribe to merge with the Ogakor tribe. During the first individual immunity challenge, she lasted for nine hours, and in later episodes, two more of her Kucha tribe members were voted out. She stood out as the second biggest threat from her tribe, but was able to sway the votes of other tribe members her way.
Eventually, she became the sole remaining Kucha tribe member, but was voted out, leaving at fourth overall – she was later asked to return to "Survivor: All Stars" but declined. In 2001, she became a judge of the Miss Teen USA pageant, and the following year a host of the Style Network show entitled "The Look for Less", which had her look for stylish options at bargain prices.
The View
Though Elisabeth didn't initially see herself having a career on television, she auditioned for "The View" in 2003, and became one of the women who guest hosted to replace co-host Lisa Ling; she became a permanent co-host and typically represented a conservative position, and became a part of several hot topic debates, including her opposing the Food and Drug Administration's plan to sell "the morning-after pill" as an over the counter drug. In 2007, she then got into an argument with co-host Rosie O'Donnell concerning the war in Iraq, when she implied that Americans were terrorists. During the same year, she also got into a heated debate with Whoopi Goldberg over Senator Hillary Clinton's proposal for a savings bond for each child at birth.
In 2009, she along with her co-hosts won a Daytime Emmy Award for Outstanding Talk Show Host after a decade of nominations without a win; however, none of the co-hosts were available to collect the award. Four years later, rumors started spreading that she was going to be fired from the show after the end of the season, because of her conservative viewpoints. However, the rumors were later denied, but she announced that she would be leaving "The View" anyway to join "Fox & Friends".
Fox and Friends
Hasselbeck joined "Fox & Friends", which is a Fox News morning show, as one of its co-hosts, replacing Gretchen Carlson. Thanks to the move, the ratings of the show grew by nine percent while viewership increased by 10 percent. She stayed with the show for the next two years, until announcing that she wanted to retire, saying that she wanted to spend more time with her family, and them the best not the rest. Her final broadcast with "Fox & Friends" occurred in December 2015.
Personal Life
For her personal life, it is known that Elisabeth married football analyst and retired professional football quarterback Tim Hasselbeck. He played eight seasons in the National Football League (NFL) for teams such as the New York Giants, Washington Redskins, Buffalo Bills, Arizona Cardinals, Baltimore Ravens, and the Philadelphia Eagles; he now works for the sports network ESPN. He is the older brother of another former NFL quarterback, Matt Hasselbeck. According to reports, the two began their relationship in college and have been together since, and now have three children. She is a Christian and has condemned the removal of Bibles from hotel rooms in the US, as well as the persecution of Christians in Iraq.