Who is Talisa Soto? Wiki Bio, net worth, husband, Benjamin Bratt, family
• Talisa Soto is an actress and former model with a net worth of over $7.5 million.
• She was discovered by Click Model Management at age 15 and appeared in various print publications.
• She gained fame after appearing in the James Bond film 'Licence to Kill'.
• She appeared in 'Mortal Kombat' and its sequel 'Mortal Kombat: Annihilation', as well as other projects such as 'Island of the Dead' and 'Pinero'.
• She is married to actor Benjami Bratt and has two children.
Who is Talisa Soto?
Miriam Talisa Soto was born on 27 March 1967, in Brooklyn, New York City USA, and is an actress as well as a former model, perhaps best known for starring in the 1989 James Bond film entitled "Licence to Kill". She was also a part of the 1995 film "Mortal Kombat" along with its sequel "Mortal Kombat: Annihilation", in which she played Princess Kitana.
The Riches of Talisa Soto
How rich is Talisa Soto? As of early-2019, sources inform us of a net worth that is over $7.5 million, earned through a successful career in acting. During her youth, she was also a frequent feature in various print publications, including "Elle", "Glamour", and "Mademoiselle". As she continues her endeavors, it is expected that her wealth will also continue to increase.
Early Life and Modelling Beginnings
Talisa's parents were originally from Puerto Rico, who moved to the mainland US and settled in New York. She was the youngest of four children, and sometime during her childhood, the family moved to Northampton, Massachusetts where she would grow up. She took up her education there, but very little information is known about the schools she attended.
Her path towards a modelling career opened when she was 15 years old as she was discovered by and subsequently signed to the Click Model Management, however, because of her desire to complete her education, she only did modelling gigs during summer vacations. Her contract allowed her to travel to Paris, where she appeared in an issue of "Vogue", shot by Bruce Weber. She did occasional modelling until she matriculated from high school, after which she went full force on her modelling career, appearing on the covers of various high profile publications.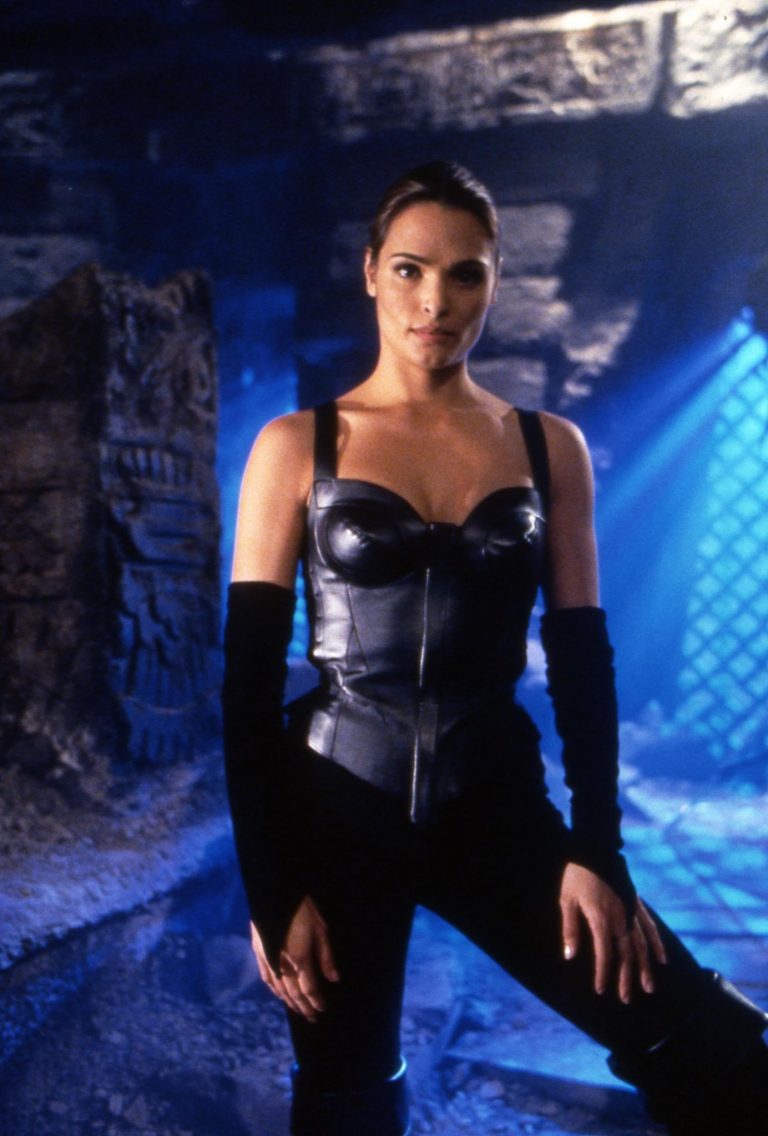 Rise to Fame and Acting Transition
Some of the publications Soto was featured in include "Self", "Glamour", "Mademoiselle", and British "Elle". She started working for various high profile fashion designers, and  featured in advertising campaigns for Versace, Salvatore Ferragamo, Cartier, Calvin Klein, Revlon, and Clarins. She appeared in several music videos as well, including the song "Each Time You Break My Heart" by Madonna. She was also a frequent collaborator of Ray Petri, a stylist who is known for creating the Buffalo Boy look, which found traction in London.
In 1990, she was featured as one of the 50 Most Beautiful People in the World by "People" magazine, and a few years later featured in the Swimsuit Issue of "Sports Illustrated", and was also ranked in Maxim's Hot 100 Women. After doing acting work abroad, Soto decided to try her hand at acting after her return to the US, and her film debut happened in "Spike of Bensonhurst", which starred Sasha Mitchell and Ernest Borgnine, successfully auditioning for her role of India in the film directed by Paul Morrissey. During the same year, she appeared in the Timothy Dalton James Bond film entitled "Licence to Kill", cast as Lupe Lamora.
Remembering iconic Bond Girls @EW has forgotten #TalisaSoto! #LicenseToKill Let's remind every1- She's the QUEEN!
RT pic.twitter.com/FmyVNHfFnQ

— Kitana Fan Page (@KitanaFanPage) November 6, 2015
Mortal Kombat and Other Projects
In 1992, Talisa appeared in the musical drama film "The Mambo Kings", which is based on the Pulitzer Prize-winning novel of the same name by Oscar Hijuelos, and starred Armand Assante and Antonio Banderas. Three years later, she gained one of her most notable roles in "Mortal Kombat", which is based on the fighting video game of the same name, and was the first of the "Mortal Kombat" film series, following the story of the video game. The film spent around three weeks at the top of the US box office and was successful, leading to "Mortal Kombat: Annihilation" in which she reprised her role.
Her next film projects include "Island of the Dead", and "Pinero" which starred Benjamin Bratt. She also worked on "Ballistic: Ecks vs. Sever" alongside Banderas and Lucy Liu, and was involved in television projects too, appearing as a guest in "C-16: FBI", before returning to film to work on "Don Juan DeMarco" alongside Johnny Depp. She also appeared in the film "Vampirella" which is based on the comic book series of the same name. During the latter part of her career, she has been acting less and less; one of her last projects was the film "Elysium" in which she appeared in an uncredited role.
Personal Life
For her personal life, it is known that Soto married actor Costas Mandylor in 1997, but their marriage only lasted for three years before the two divorced. Two years later, she married actor Benjami Bratt in San Francisco. He is best known for his work in the show "Law & Order" which earned him a Primetime Emmy Award nomination. He has also appeared in "Private Practice" as Dr. Jake Reilly, "24: Live Another Day", and "Star". He has also appeared in numerous films throughout his career including "Doctor Strange", "Ride Along 2', "Traffic", and "Miss Congeniality", and worked on animated films such as "Despicable Me 2", "Coco", and "Cloudy with a Chance of Meatballs".
The couple have two children together. According to interviews, they met on the set of "Blood in Blood Out" 10 years prior to their marriage, but mostly saw each other on and off. It wasn't until the two were on the set of the film "Pinero" that they decided to start a relationship. Many sources state that Soto has slowly transitioned away from acting work to focus more on her family, and supporting her husband.