Who is Valeria Orsini? Wiki Bio, net worth, measurements, boyfriend
• Valeria Orsini is an American model of Colombian, Italian, and Puerto Rican descent.
• She is best known for her fitness, swimsuit, and lingerie modeling career.
• She was discovered by a well-known photographer while attending Keiser University for Occupational Therapy.
• She has worked with Mercedes, appeared on magazine covers, and has an estimated net worth of $1 million.
• She is passionate about dancing, loves animal, and is an advocate of self-improvement.
Who is Valeria Orsini?
Valeria was born in Atlanta, Georgia USA, on 19 January 1990 under the zodiac sign of Capricorn, and holds American nationality, although of Colombian, Italian and Puerto Rican descent, and speaks both Spanish and English fluently. She is best known for her career of a fitness, swimsuit and lingerie glamour model, while she is also a workout and dieting advisor.
Early life and education
Valeria spent her childhood in Miami, Florida, as her parents moved there when she was only two years old. There is not much known about her early life, except that she attended Keiser University for Occupational Therapy, after matriculating from High School – her modelling career began during her first year of studies, when she was discovered by a well-known photographer. At that time she was training to be a boxer, and also attended other types of fitness training while uploading workout videos on her website.
Career
Soon after Valeria started uploading videos on her website, she was crowned as a fitness queen by her fans, as she helped them with their workouts and their diets as well. When she became famous, she started working as a model, while also keeping her job of a fitness trainer – she worked with numerous mega brands including Mercedes, and appeared on a couple of magazine front pages such as "Latin Mix Calendar" in 2010 and 2011, "Nine5Four Magazine" in June 2011 and "Mixed Magazine" in September the same year.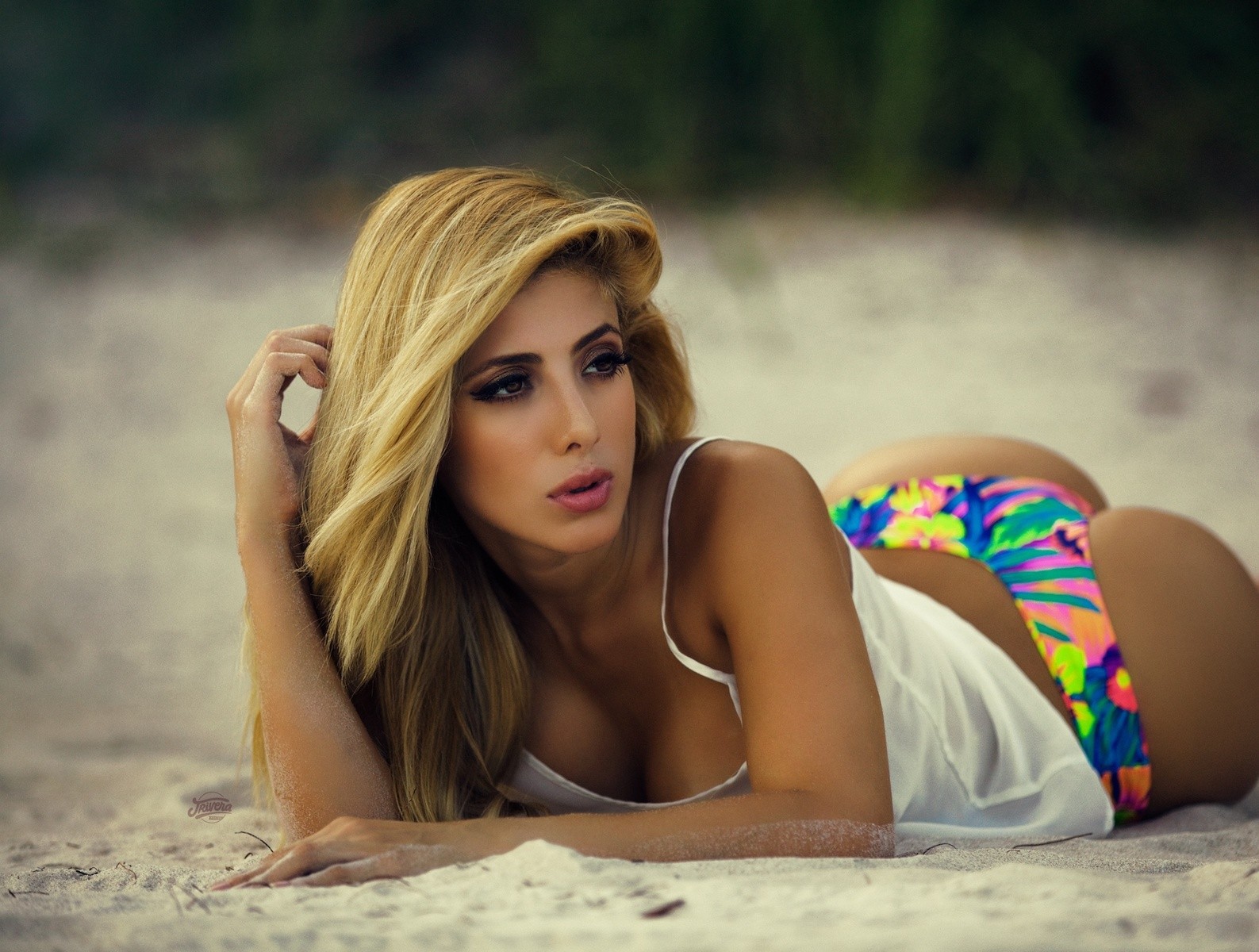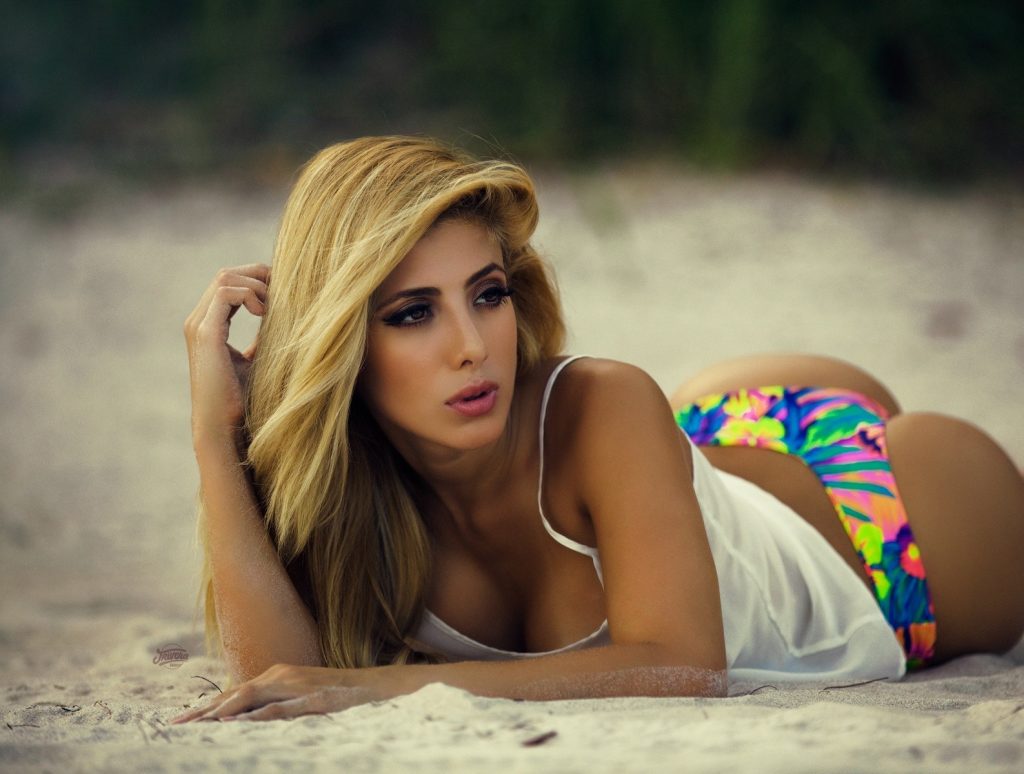 Some of her other achievements include appearing in a music video called "White Girl" sung by Trina, Flo Rida and Git Fresh, and her partnership with "Southdadetoyata", after she brought a Highlander car and brought it home on 23 February 2018.
Personal life
Valeria is keeping her personal life to herself, and there are not many rumors about her love life as she claims to be waiting for the right man – she admits that he has to be smart, funny (the most important thing), protective and down to earth in order to level out her crazy life. He also has to be able to 'teach her all things' and to be okay with the fact that she doesn't kiss on a first date – Valeria also believes that the worst place for finding a man is in a club.
Even though she doesn't talk about her family and there is nothing known about them, she admitted during an interview that she is very attached to her parents, and considers herself to be a family lady, and loves to spend time at home.
Appearance and net worth
Valeria is currently 29 years old, has long blonde and brown hair, blue eyes, is 5ft 9ins (1.75m) tall, weighs around 125lbs (57kgs), and her vital statistics are 34-24-34, and has an hourglass shaped body thanks to her training habits, which include weight lifting three times per week and cardio twice a week while she also does Brazilian Jiu-Jitsu and Muay Thai. she wears shoes size six
According to authoritative sources, her net worth is estimated to be more than $1 million, while she has an annual income of close to $250,000, earning between $8,000 and $14,000 from each of her Instagram posts – all of these numbers are sure to grow as Valeria's career progresses.
Social media presence
For someone whose looks are as important as getting noticed and seen in public, social media platforms are a must have thing because she has to advertise her work. Valeria understands this very well, as she has an Instagram account on which she is very active, since she's posted almost 3,000 times, and has amassed around 4.5 million followers. She also has a Twitter account that she opened in April 2009 but she is not as popular on it as on Instagram, with just 144,000 followers and nearly 16,000 tweets.
Valeria's YouTube channel is mostly followed by people in need of a workout or dieting advice. She started it on 10 November 2010, and has so far gathered 1,250 subscribers and around 13,500 views on all of her seven videos combined.
Random facts
Valeria is a very passionate dancer, loves the beaches of Thailand which she visits with her friends whenever she finds some free time, and when asked what superhero she would be if she could choose, she said that she would love to be able to read minds, and to go back and forth in time. She is also an animal lover, and has a dog whose name is unknown.
Quotes
"Know who you are, know what you want, and know what you deserve. And don't settle for less. Let's live a life of excellence."
"Monetize your passion. Your potential is endless. Go do what you were created to do."
"I may not be there yet, but I'm closer than I was yesterday. Slow, steady progress is better than fast, daily excuses…"
"I'm Colombian/Puerto Rican so keeping my glutes tight is important. Actually my glutes have grown thanks to the thousands of lunges & squats. I'm naturally muscular so I do owe about 65% to genetics."