Who is YouTuber BatDad? Wiki: Net Worth, Wife, Real Job, Kids, Family
• An ordinary man, Blake Wilson, became an Internet sensation with a Batman mask, a smartphone and a family
• He invested $10 in the mask and added a husky voice, four lively children, a peaceful wife and some good inspiration to create BatDad
• BatDad gathered 3.5 million followers on Vine and has 7.5 million likes on Facebook, 1.5 million followers on Facebook, and 650,000 subscribers on YouTube
• Wilson does not intend to give parenting advice, but to provide entertainment for the whole family
• Behind the character is Blake Wilson, whose previous job and net worth are unknown
Do you believe that an ordinary man can become an Internet sensation with just a Batman mask, a smartphone, and a big beautiful family? This is Blake Wilson's case, aka BatDad, who transformed everyday parenting situations in little jokes and made 'vines' out of them. Unexpectedly they became viral, and the character BatDad is now followed by more than a million people on Internet.
How did he build his character?
It's interesting how this character appeared. Actually, nothing was planned – as Blake said in an interview, he bought the Batman mask in a usual shopping session and the "big" investment was just $10: 'best money I've ever spent', said he. After he got the mask, he added only a husky voice, four lively children, a peaceful wife, and some good inspiration in order to catch the most interesting moments of family life. BatDad is not only a play in their house; it has become Blake's alter ego, a new member of the family.
Online life after Vine closed
This crazy journey began on 1 August 2013, when BatDad posted his first three 'vines'. His popularity began unexpectedly quickly on Vine, where he gathered more than 3.5 million followers. Wilson himself expected the phenomenon to disappear under the pressure of the always new content on the web, but it didn't happen even when the Vine app was shut down, because the vlogger had his big community on other social media platforms, as well. He is a real star on Facebook, having 7.5 million likes on his main page, and 1.5 million followers on their BatDad and Family Program on the same site. Also, he is followed by more than a million people on Instagram, and his YouTube channel has around 650,000 subscribers. People still watch the three minutes vine compilations he uploads, and looking through the comments, we see that they are still found funny. Moreover, it seems like still being fun for the family itself: 'I always said I would stop when it's not fun anymore, and there have been times in the past couple years where it hasn't been as fun as it was in the beginning and I'll take a little break, but I seem to keep coming back to it. (…) So, I will keep doing it as long as we feel like it basically.'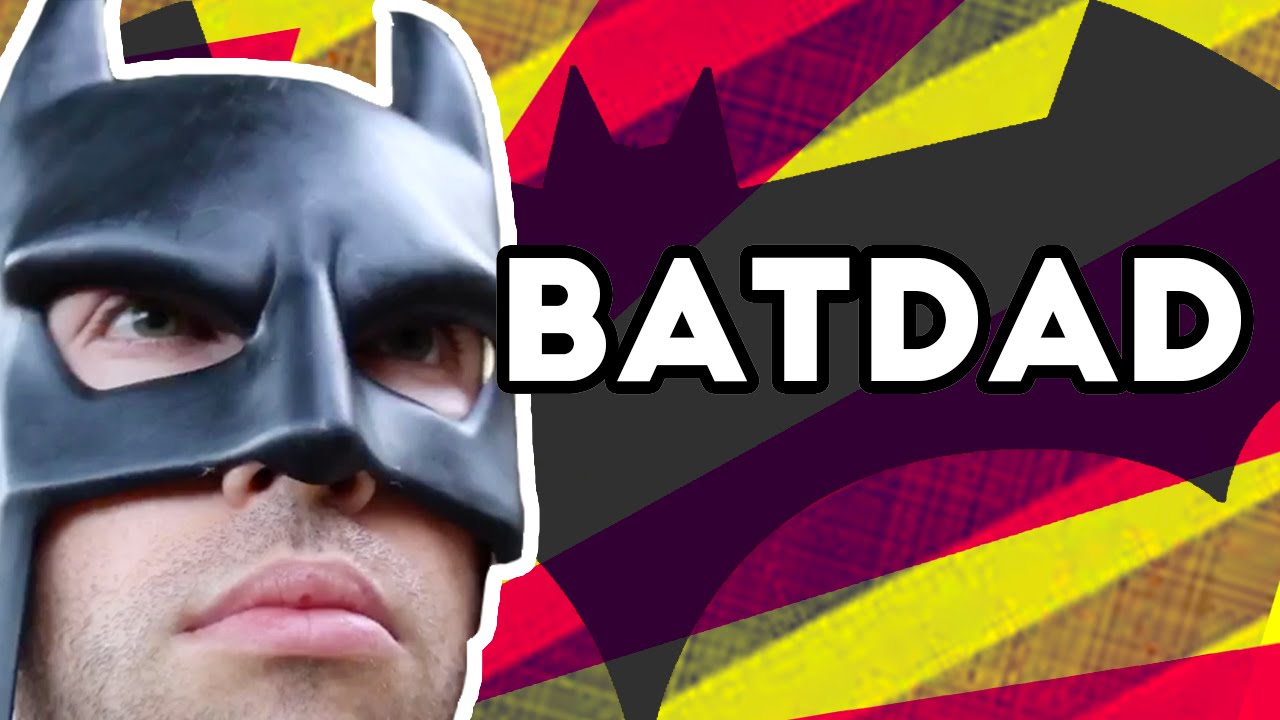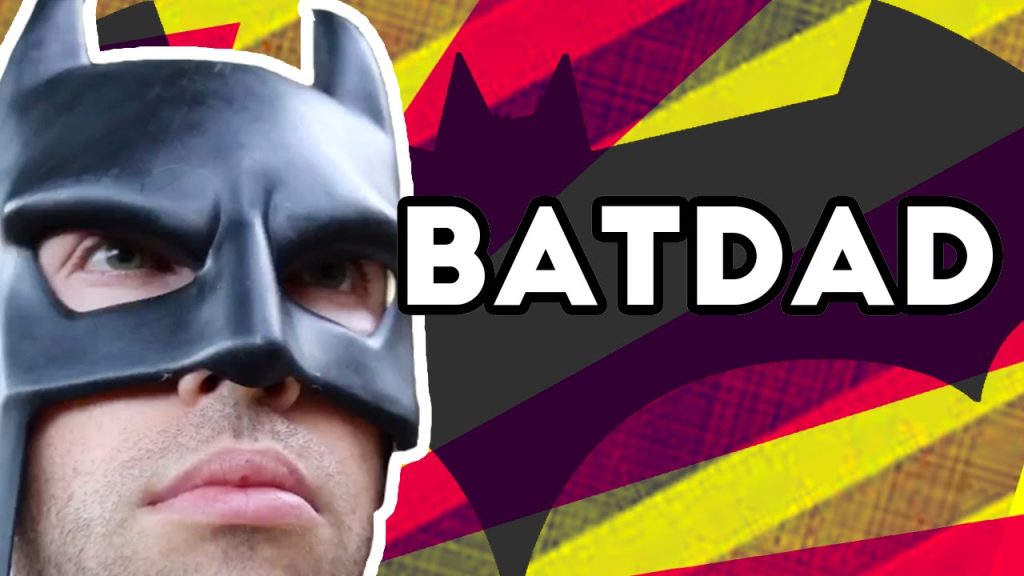 Family life
Blake is 35 years old and lives in Roswell, Georgia with his wife, Jen, and their four children – Benjamin, Sienna, Kaya and Taylor. They admit that parenting is not easy at all unless you learn how to find the funny side of every problem you face. Homework, teeth brushing, teaching good manners are only some of the struggles every parent fights with during their children's education. These very simple things are found in BatDad's vines, but in a more amusing way: 'We're no different than any family out there with young children. That's why these little jokes on Vine resonate with people, because I poke fun at the tough stuff', says Wilson.
However, Wilson stressed that he doesn't intend to teach any lesson; he is not giving parenting advice or guides. People should see his channel just as a safe and interesting source of entertainment for the whole family, and if parents understand it as a useful way to deal with certain situations they had then that's even better. It represents also a different way to teach lessons. Kids get to learn some essential and simple rules in life through jokes, not just because "mom said".
Building memories
It's a fact that all moments from the vines appear due to real and authentic family situations, some of them not being directed at all. That's why, for the whole family, the BatDad phenomenon is not only a parallel online life; it is a way to build memories and moments together, to spend time and to enjoy each other's company. There are even less happy moments, like the ones in which the children cry because of heavy homework J, but these will for sure become funny after years, even for them.
On the 22nd of November 2017, Batdad uploaded on YouTube a compilation with all the vines he has ever made. It could also be considered their family's video album.
BatDad's relationship with his wife Jen
The old quote says that 'behind every successful man there is a woman'. In this adventure, the most reliable person BatDad has is his wife, Jen. She became one of the main characters along with her children, and the vines with her are particularly funny. She is often either trying not to laugh, or look annoyed by her husband's sneaking up behind her, or yells her name.
Overall, she is totally into this project, always supporting Wilson: 'She's OK with it. We work together with this stuff. She's cool with it'. Despite the rumors of the couple being in process of divorce, they still make posts together as if things are going well.
More details about Blake Wilson's life
So far, we've talked about BatDad and his vines. However, the person behind this character is Blake Wilson, about whom we don't know very much. Neither his previous real job nor his net worth is known. Maybe we should just enjoy his work and keep the character alive.