Who's Marla Sokoloff from "Full House"? Wiki Bio, net worth, body, spouse
• Marla Sokoloff is an American actress, best known for roles in "The Practice" (1998-2004), "Dude, Where's My Car?" (2000) and "Fuller House" (2016-2018).
• She is of German and Russian descent and was raised Jewish.
• Marla began her career at age 13, with a role in the TV comedy series "Full House".
• Marla is married to composer Alec Puro and has two daughters.
• She stands at 5ft 2ins, weighs 117lbs and has 36-26-36 inches vital statistics.
Who is Marla Sokoloff?
Marla is an actress, who has reached stardom with such roles as Lucy Hatcher in the TV series "The Practice" (1998-2004), and as Wilima in the film "Dude, Where's My Car? (2000), while most recently she started portraying Gia Mahan in the TV comedy series "Fuller House" (2016-2018), among other roles she has secured over the years.
So, do you want to find out more about this prominent actress, from her childhood years to date, including her personal life? If yes, then stay with us for a while as we introduce you to Marla Sokoloff.
Marla Sokoloff Wiki: Age, Childhood, and Education
Born Marla Lynne Sokoloff on the 19th December 1980 in San Francisco, California USA; she is the daughter of Howard Sokoloff, a podiatrist and his wife Cindi, who worked as a caterer. Of German and Russian ancestry, Marla was raised Jewish. She went to Los Angeles County High School for the Arts, but after matriculation didn't pursue education further, instead focusing on her acting career.
Career Beginnings and "Full House"
Marla's career actually began in 1993 when she was only 13 years old; she secured the part of Gia in the TV comedy series "Full House", and in two years appeared in eight episodes of the highly successful show. She continued with minor roles in such TV series as "Boy Meets World", and "The Second Half", before she was chosen for the part of Jody Lynch in the TV family drama series "Party of Five", but remained in the show for only seven episodes before she left the series. She was slowly moving forward, and new roles were coming her way – in 1997 she was Gwen Martin in the TV series "Over the Top", and also portrayed Leslie Hines in the drama film "The Climb".
Rise to Prominence
In 1998, Marla was chosen for the part of Lucy Hatcher in the TV crime-drama series "The Practice", appearing in 113 episodes of the Golden Globe Award-winning series. The role made her quite popular in Hollywood, and it was between 1998 to 2004 that Marla enjoyed success, not only with this particular role but also as Wilma in the comedy film "Dude, Where's My Car?" in 2000, and as Lisa Janusch, the lead role in the comedy film "Sugar & Spice" in 2001. Three years later, Marla starred in another comedy film, "Freshman Orientation", so gradually becoming more popular, which resulted in the lead role in the comedy film "The Tollbooth" in 2004, and in 2005 she starred in the romantic comedy "Christmas in Boston". She continued with a television role, portraying Alice in the romantic drama series "Big Day" (2006-2007), and in the next several years made a few guest-starring appearances in series, before she starred in the romantic comedy film "Flower Girl" in 2009, and continued with starring roles in independent films, such as the romantic drama "The Chateau Meroux" in 2011, while most recently she repeated the role of Gia in the sequel to "Full House", entitled "Fuller House" (2016-2018).
Marla Sokoloff Net Worth
Since launching her career, Marla has featured in 60 film and TV titles, all of which have contributed to her wealth. So, have you ever wondered how rich Marla Sokoloff is, as of early 2019? According to authoritative sources, it has been estimated that Marla's net worth is as high as $500,000, which is rather decent, don't you think? Undoubtedly, her wealth will increase in the upcoming years, assuming that she successfully continues her career.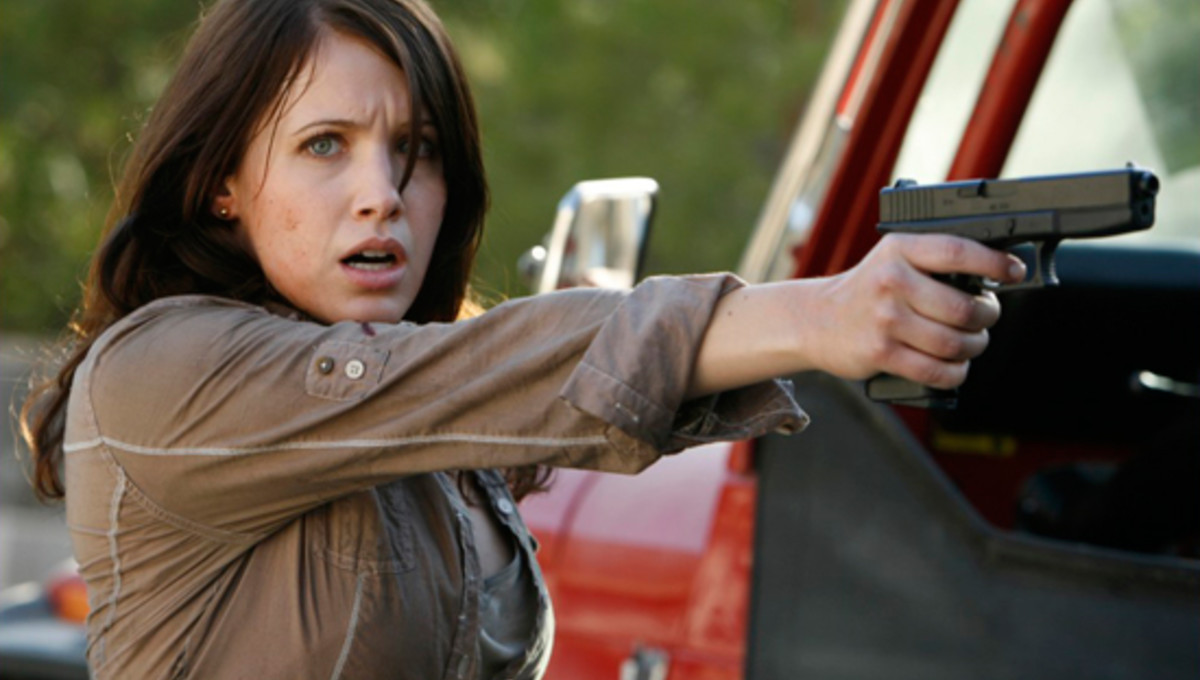 Marla Sokoloff Personal Life, Dating, Boyfriend, Marriage, Children
What do you know about Marla's personal life? Well, this prominent actress hasn't been very open when it comes to putting her life on display, but we have still managed to discover some interesting facts about her. Marla has been married to film and television composer, Alec Puro, since 2009; the couple has two children together, both daughters, Elliotte Anne and Olive Mae Puro. In addition to acting, Marla is also an avid musician, and she collects guitars and writes songs. She was in the band named Smittin, but has since started performing under her own name.
Marla Sokoloff Internet Fame
Over the years, Marla has become quite popular on social media platforms, especially Instagram and Twitter. Her official Instagram page has over 170,000 followers, with whom she has shared some details from her personal life, such as time spent with her children and husband, among other posts. You can find Marla on Twitter as well, on which she has almost 19,000 followers.
#TBT Last weekend in SF…this @joovy stroller is a must if you are traveling with multiple kids. Game changer! pic.twitter.com/fkyFA6DNMV

— Marla Sokoloff (@marlasok) September 8, 2016
So, if you aren't already a fan of this prominent actress, then this is a perfect opportunity for you to become one, just skip over to her official pages, and see what she is up to next.
Marla Sokoloff Height, Weight, and Body Measurements
Do you know how tall Marla Sokoloff is, and how much she weighs? Well, Marla stands at 5ft 2ins, which is equal to 1.57m, while she weighs approximately 117lbs or 53kg. Her vital statistics are 36-26-36 inches or 91.5-66-91.5 cm. She has blue eyes and dark brown hair.