Why Allicia Shearer split with her husband Justin (Big Chef) from Street Outlaws?
• Allicia Shearer is a former respiratory care specialist from Oklahoma City, USA.
• She is the ex-wife of Justin Shearer, aka Big Chef from the TV series "Street Outlaws".
• Allicia Shearer and Justin first met as teenagers and were married for 10 years before divorcing in 2016.
• Allicia has a net worth of $300,000 and Justin has a net worth of $800,000.
• Allicia is not active on social media and her current relationship status is unknown.
Who is Allicia Shearer?
Allicia Shearer came into the limelight only for being the former spouse of American street car racer and television personality Justin Shearer, who under the alias Big Chef is probably best known for appearing on the Discovery Channel's reality TV series "Street Outlaws".
Allicia Shearer's Early Life, Education & Career
Allicia Shearer was born under the zodiac sign of Leo on the 18th August 1980, in Oklahoma City, USA, and so is of American nationality and white ethnicity. Not much is known about Allicia's early years – there are no relevant details about her parents, any siblings and her family background. Upon completing her primary and secondary education, Allicia enrolled at Oklahoma City Community College from which she later graduated with a degree in respiratory care studies. Upon completing her schooling, she began her professional career at the Integris Southwest Medical Center in South Oklahoma City, where she worked as a respiratory therapist.
Allicia Shearer and Big Chef
Allicia and Justin first met as teenagers at a gas station in Oklahoma, where Justin worked. It was love at first sight according to Justin, as he stated in one of his interviews – 'I instantly got nervous and I knew that I would have trouble with this girl, and I was right. I've been in trouble since that day!'. Shortly afterwards the couple began their relationship, and after several years of dating, Allicia and Justin the couple became engaged in 2005, which was followed by exchanging of their marriage vows at an intimate wedding ceremony on the 29th September 2006.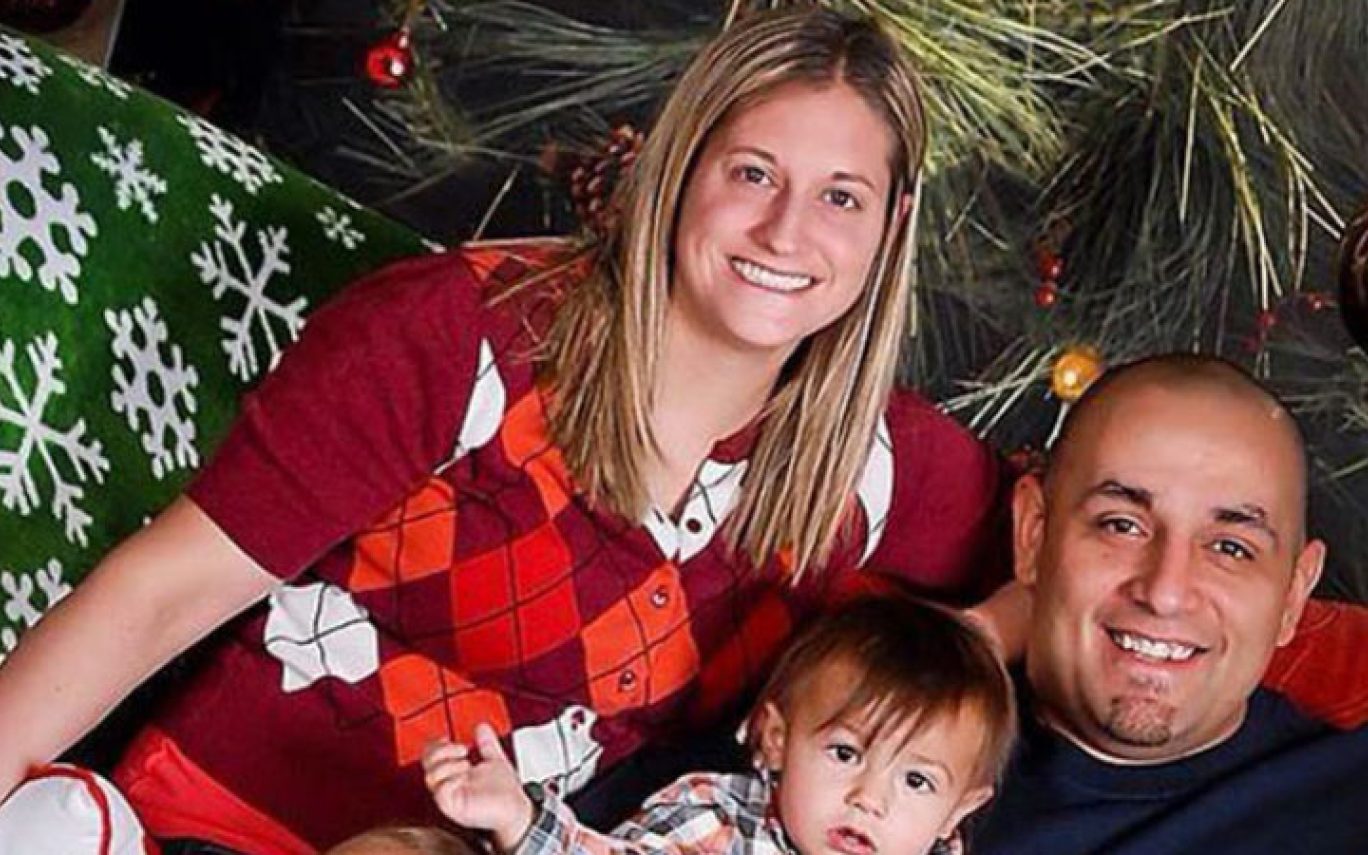 Allicia Shearer's ex-husband Justin 'Big Chef' Shearer
Justin Shearer was born under the zodiac sign of Sagittarius on the 9th December 1980, in Louisville, Kentucky USA, so is of American nationality and white ethnicity; further details about his family's background have never been publicly announced to this day. Although he was raised in Kentucky, when he was 12 Justin's family moved to Oklahoma City, which increased his early interest in cars and racing (apparently from the age of nine), as it's the centre of street racing, so it's little wonder that Shearer managed to make a successful career for himself in the motorsport industry.
After honing his car racing skills for several years through various street racing events, in 2013 Big Chef was approached by the Discovery Channel, and soon the "Street Outlaws" reality TV series was born. The show premiered on 10th June 2013, and has since produced 10 seasons and 105 episodes which follow the ruthless rivalry among the toughest street racers in Oklahoma City, competing for their place on 'The List'. Serving as the show's 'main guy' and No. 1 on The List, Big Chef is the most prominent name on the Oklahoma Vity street racing scene – if anyone wants to earn a  spot among "Street Outlaws", it must first go through Big Chef and his 1972 Pontiac LeMans, better known as The Crow.
Allicia and Justin Shearer's Divorce
After ten years of a seemingly happy marriage, during which they welcomed two sons named Corbin and Covil, in 2016 the couple separated. As they managed to keep their intimate life quite private and away from the mass media, the real reason why Allicia filed for divorce still remains confidential to the present day.
Allicia Shearer's Net Worth
Have you ever wondered how much wealth this famous ex-spouse has accumulated so far? How rich Allicia Shearer is? According to sources, it is estimated that the total of Allicia Shearer's net worth, as of early 2019, revolves around the sum of $300,000, acquired through her professional career in the medical care business, and was probably contributed to through her divorce from the "Street Outlaws" reality television star Justin Shearer, whose net worth is currently estimated at $800,000.
Allicia Shearer Personal Life
Aside from all the information already mentioned above, there aren't many other available yet relevant details about Allicia Shearer's private life; there is no news of her having relationships since her divorce, and is not active on any of the popular social media networks such as Instagram, Twitter or Facebook. The 38-years-old Big Chef's ex-wife sports blond hair and dark brown eyes – her vital statistics are unknown.