Why did Fivel Stewart change her name? Her Age, Height, Dating
For the last decade, Fivel Stewart has been making some noise in the entertainment industry, by appearing in some stellar roles and popular projects. Her career so far has several credits from films and TV shows, on top of being a musician, professional martial artist, and even a philanthropist.
Born under the name of Trent Heavyn Stewart, she adopted the nickname 'Fivel' from an early age thanks to her grandmother, who named her that for her resemblance to the mouse in the film "Fievel Goes West". Fivel liked the nickname so much that she's been introducing herself as that even in her professional endeavors, leaving Trent forgotten even though it's still her legal name.
So what other interesting facts about Fivel Stewart would you want to discover? Keep reading to find out!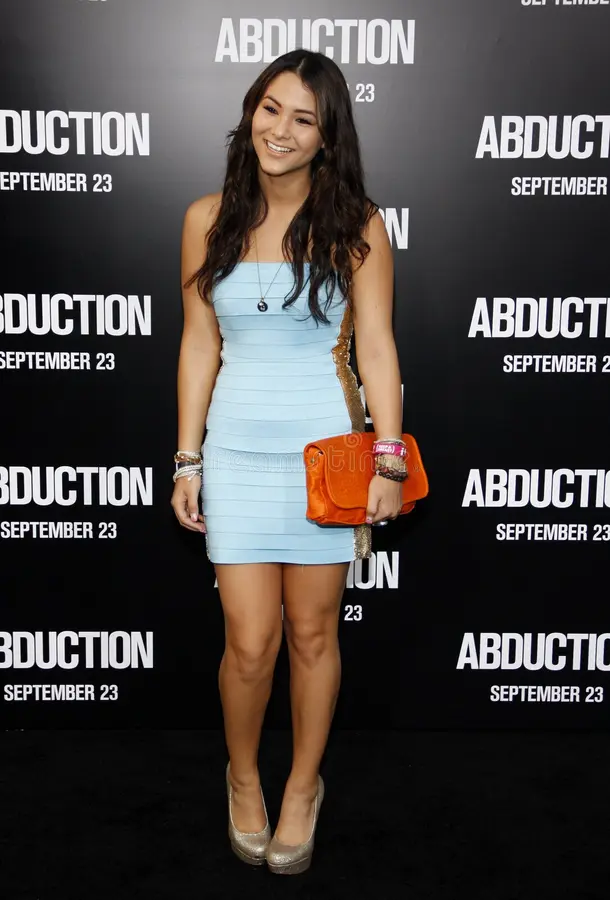 Early Life
Fivel Stewart was born on 4 November 1996, in Beverly Hills, California. Her mother Renee is an actress of Chinese, Japanese, and Korean descent, while her father Nils Allen is a former pro-wrestler, actor, and producer of Russian and Scottish descent. Her older brother Nils Allen 'Booboo' Jr. is also an actor, famous for appearing in "Twilight", while her older sister Maegan is a stuntwoman actress. She also has a younger sister named Sage who is both an actress and singer.
Given their father's profession and their closeness to Hollywood, the three Stewart children grew up practicing martial arts from their early childhood. In Fivel's case, she started practicing karate in 2002, earning her first world championship at only six years old, repeating that feat the following year, and becoming a Black Belt Junior Hall of Fame honorée right away.
Fivel and her siblings formed the short-lived The Stewart Clan (TSC) music group.
Beginnings
Fivel Stewart started her acting career at around seven years old when she debuted as an extra in the movie "State's Evidence". Her first role came later that year, when she played Chrissy Deavers in the movie "Yard Sale" and made her small-screen debut with several appearances in the series "Dante's Cove".
In 2006, she hosted "Blue Dolphin Kids" alongside her brother Booboo, with whom she also worked on several projects such as the movie "Logan", and the short film "BooBoo Stewart: Turn It Up".
The siblings starred together in the 2013 movie "Hansel & Gretel: Warriors of Witchcraft". Following that, she had minor roles in the movies "Isolated" in 2013, and "Lab Rats: Elite Force" in 2016, but her acting credits during those years were scarce.
Atypical star Fivel Stewart breaks down *THAT* kiss pic.twitter.com/J9RspeaMOW

— Netflix (@netflix) November 18, 2019
In 2018, Fivel joined the third season of the psychological thriller series "T@gged", which centered on three teen girls who are targeted by an unknown killer. Also in that year, Fivel joined the cast of Netflix's comedy series "Atypical"; her character Izzie Taylor debuted during the show's second season, and remained in the series as a recurring character until its end in 2021.
Most Memorable Roles
In 2019 Fivel played the role of Patricia 'Yellow' Krenwinkel in the horror thriller movie "The Haunting of Sharon Tate", appearing the following year in the TV movie "Close Up", and in the film "The Never List".
In 2021 fame knocked on Fivel's door with the career-changing role of Hannah Copeland in the Netflix series "The Recruit", starring Noah Centineo as Owen Hendricks. Regarding her audition, Fivel and Noah already knew each other before she was cast in the series, hence making their unusual team in the show a 'fun experience', as she told Metacritic.
In the series, Hannah and Owen are former romantic partners and current roommates, leading them to sort out the challenges of their complicated emotional dynamic, and the issues caused by Owen's job as a lawyer at the Central Intelligence Agency (CIA).
Following "The Recruit", Fivel has appeared in the movies "Umma" and "The Adventures of Tikki the Wonder Dog", on top of appearing in the drama series "Alert: Missing Persons Unit", and memorably starring in an episode of AppleTV's western "Roar", a role which was described as 'redefining' the western genre by Grazia.
Music & Philanthropism
Fivel Stewart has many artistic skills, including an undeniable talent for music. Her first band was called My Allowance, in which she was a lead singer alongside Lindsey Goodwin and Samantha Boscarino.
Following the disbandment of My Allowance, Fivel and her brother Booboo formed the four-person band 5L in the early 2010s. Before that, Booboo had been part of Disney's T-Squad hip-hop group, and was already used to working with Fivel thanks to their time together as The Stewart Clan.
For 5L, Booboo composed the music, played the guitar, and also sang, while Fivel sang, played the piano, and wrote the songs' lyrics alongside her father. Fivel's inspiration to write 5L's songs came from real-life experiences of her and other people, something she learned from Taylor Swift and her 'relatable' songs, as she said in an interview with Teen Ink. The group described their music as 'danceable' and with 'electric sounds', but they eventually disbanded.
Despite having their musical dreams cut short, the siblings have demonstrated how great of a sibling team they make, by doing philanthropy work together. Since an early age, Fivel and Booboo have been helping children's organizations such as Childhelp, hosting concerts to collect funds for them, and joining other events supporting hospitals, on top of visiting shelters to help homeless people.
Personal Life
Although Fivel Stewart grew up in the entertainment industry, details about her dating history aren't well known.
Following her starring role in the 2020 movie "The Never List," Fivel was romantically linked with her co-star Andrew Kai. The rumors had been fueled thanks to their apparent closeness while filming, also demonstrated by some Instagram stories they shared which had them hugging and kissing each other on the cheek. However, it was unconfirmed whether their relationship was romantic, or just a close friendship.
In a 2023 interview with Metacritic, Fivel revealed that she had been in a relationship very early in her life, which was strongly disapproved of by her family. According to her, the fact that her parents didn't like her former partner only fueled her wish to keep a relationship with that person, but further details about that person's identity or when exactly that incident happened are unknown.
Appearance & Net Worth
Fivel Stewart is a woman of mixed descent, who has black hair and dark brown eyes. She's around 5ft 4ins (1.62m) tall, but her weight is unknown.
According to online reports, Fivel Stewart has an estimated net worth of $1 million, which results from her career as an actress, musical projects, and other professional endeavors. Her fortune is expected to keep growing as her promising career moves forward.