Yung Gravy (rapper) Wiki Bio, Death, Height, Net Worth, Age, Real Name
• Yung Gravy is a rapper from Rochester, Minnesota USA
• He graduated from the University of Wisconsin in 2017 with a degree in marketing
• His music style is a combination of soul and oldies music from 1950s and 1960s with modern rap
• He is active on social media, with over 80,000 followers on Twitter and almost 600,000 fans on Instagram
• His songs often include topics such as food, Thanksgiving, and other topics with a humorous touch
Who is Yung Gravy?
Yung Gravy is a rapper from Rochester, Minnesota USA. He was born Matthew Hauri on 19 March 1996, and chose Yung Gravy to be his professional name, but also uses Young Steve Harvey, Mr. Clean, Lil Steamer and Mr. Butter as his pseudonyms.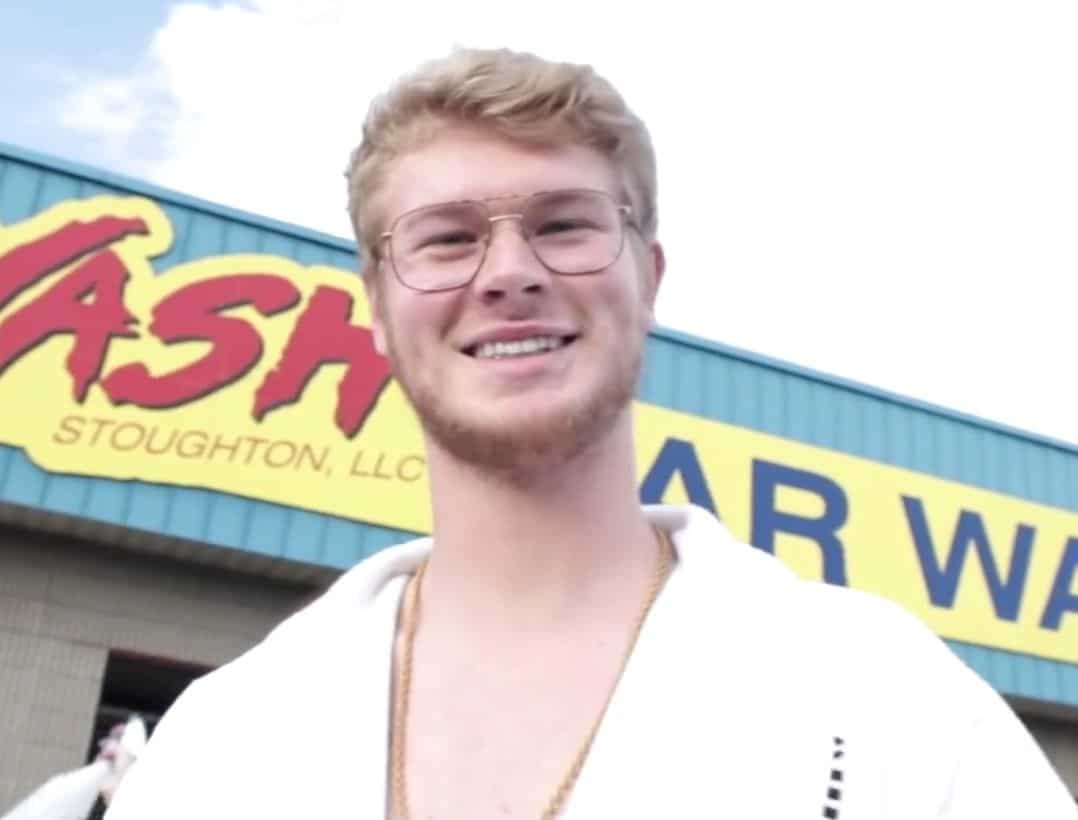 Early life and education
Maybe it might sound strange for a rapper such as Yung Gravy to have a degree in marketing, but it is true. He graduated from the University of Wisconsin in 2017 where he studied marketing. At first, Gravy didn't think about being a rapper or making a career out of it – he started rapping in college, but only for fun, for his friends – they would ask him to perform at their parties and other events organized at the University. It was some time afterwards that Gravy discovered his own style, which was inspired by the soul and oldies movements in 1950s and 1960s combined with modern rap. Seeing other rappers succeed in their careers, rappers such as Ugly God or Lil Yachty, Gravy began writing his own songs and pursuing his own rapping career.
Personal life and appearance
Gravy lost his father at the sensitive age of 16; he is still very young – only 22 – and is focused on his career. He is thought to be single – he doesn't talk a lot about his love life. Amongst the people who had the biggest influence on Gravy's career and life in general, he said that Marvin Gaye and Stevie Wonder inspired him the most. His friends are also some well-known people including Jason Rich and Englewood.
One strange thing happened to Gravy in April 2018 – someone hacked his Wikipedia page and wrote that he had died a week before. Gravy soon wrote on his social media accounts how that was a lie, and how he is all well and alive. It is still unknown who did it or what the motives behind this action were. Gravy is 6ft 6 inches (198cm) tall, and weighs around 165 pounds (75kg); he has short curly blonde hair. According to authoritative sources, his net worth is estimated to be around $500,000. His monthly and yearly income is not fixed, as it depends on how much he makes online and how often he performs live.
Career
Gravy first worked as a startup accelerator, and recorded songs on his own in his free time. It didn't take long for Gravy to quit his job and focus on his music career, as he realized that was his call, but kept himself and his name hidden until the end of 2016. His first song called "Karen" was released on SoundCloud in 2016, and it seemed that the audience immediately fell in love with it. This gave him the confidence to continue working on his songs, which were mostly written by himself.
Gravy has released a total of four EPs which are all on the internet and can be downloaded in digital form; the first three are self-released while the last one was released by Republic Records. "Mr. Clean" was his first EP which went online on 8 September 2016, "Yung Gravity" – his second EP – was released on 20 April, 2017. He made and released his third EP "Baby Gravy" with his friend bbno$ on 11 October, 2017. His latest but hopefully not last EP "Snow Cougar" launchd on 4 May 2018. Gravy also made one mixtape – "Thanksgiving's Eve" – uploaded onto the internet on 23 December, 2016. It was once again self-released and gained some positive feedback. Out of all the songs which he has written, two of them are a remarkable success – his track "Mr. Clean" which was produced by White Shinobi accumulated a stunning number of 11 million and more spins on SoundCloud. The official video for the same song gathered more than 18 million views on YouTube.
1. valentine's day I sold out the same venue as my fucking idols (':
2. who's the cougar now? ? pic.twitter.com/IaCyqGUvuE

— Yung Gravy ? (@yunggravy) February 15, 2019
Gravy's style and the topics of his songs differ from the other rappers'. Some people have described his lyrics as ridiculous, but in a good way. He has a good sense of humor and can write about anything which interests him, including food for example. In an interview he stated that his songs are written for middle-aged people, and indeed they listen to him the most.  So far, Gravy has had two big tours in North America, with the support of his rapper friend Ugly God.
Why people love Yung Gravy
There are a couple of reasons why people simply love Gravy and why he is different from other rappers.
First of all, he succeeds in implanting food in his lyrics in a sexual style, managing to combine these two things which would probably seem impossible to everyone, but they apparently sound amazing, as Gravy does it with style and with a lot of humor. Another reason why his songs feel so good to your ears is that his producers are capable of finding just the right songs to use as samples. With just a bit of rework and mixing them with catchy trap beats, they make some really fine music.
We already know how Gravy loves food, so how can you not guess that he made a song for Thanksgiving? Exactly – one of his mixtapes is called "Thanksgiving's Eve" and everyone seems to be loving it. Another thing his fans love about him is his voice. Nobody ever said that Gravy sounds boring because he doesn't – he has this very smooth vocal style which you are likely to fall for. In the end we get to the conclusion that why people love him the most is that he makes them laugh. He doesn't write about society issues or political topics, he writes and raps about some simple and random things. With all the problems we have to deal with every day, Gravy's music in the morning and throughout the day will certainly put a smile on your face.
Trivia
He is very fond of cooking and loves barbecuing, so these are sometimes the topics of his songs. He drives a BMW.
Gravy is quite active on the internet – his Twitter account has over 80,000 followers on which he seems to be more active, although his Instagram account has almost 600,000 fans.