Zendaya's Wiki: Boyfriend Tom Holland, Parents, Net Worth, Met Gala, Dating, Family
-Zendaya Marie Stoermer Coleman is an American actress and singer born on 1 September 1996 in Oakland, California USA
-Started career as a backup dancer and child model, then became popular after being cast in the role of Rocky Blue in "Shake It Up" in 2010
-Participated in the sixteenth season of "Dancing with the Stars" in 2013 and produced and starred in "K.C. Undercover" from 2015 to 2018
-Started her musical career journey by recording songs as an independent musician with singles such as Watch Me and Swag It Out in 2011
-Attended Met Gala in 2018 wearing a custom metallic Versace gown and accessorized with Tiffany & Co. jewelry and platform heels
Who is Zendaya?
Zendaya Marie Stoermer Coleman is an American actress and singer, born on 1 September 1996, in Oakland, California USA, so her zodiac is Virgo. She started her career by appearing as a backup dancer and child model, then between 2010 and 2013 she became popular after being cast in the role of Rocky Blue in "Shake It Up", a Disney Channel sitcom. Zendaya was also a contestant in the sixteenth season of "Dancing with the Stars" in 2013. Also from 2015 to 2018, Zendaya produced and starred in "K.C. Undercover", a Disney sitcom as K.C. Cooper. Apart from acting, Zendaya started her musical career journey by recording songs as an independent musician with singles such as Watch Me and Swag It Out in 2011. Then in 2012, Zendaya signed with Hollywood Records and proceeded to release her debut single, Replay, which went ahead to reach number 40 on the US Billboard Hot 100.
Zendaya's Early Life and Education
Zendaya came from a 
theatrical background
, and as a stage manager's daughter, she spent most of her youth days around the California Shakespeare Theater, and was trained in its youth program, and made some appearances in its productions. She attended the Oakland Art School and as a student, meantime managing to land a couple of roles in local productions, also getting to sharpen her skills at the Cal Shakes Conservatory and the American Conservatory Theater. Apart from acting, Zendaya had a passion for dancing too. For a couple of years, she was part of Future Shock Oakland, which is a dance group., but she also studied hula dancing at the Hawaiian Arts Academy. After completing the program at the Californian theater, Zendaya secured an enrollment at San Francisco's American Conservatory Theater, which showcased alumni such as Nicholas Cage, Denzel Washington, Brie Larson, Elizabeth Banks and Winona Ryder. Her classes there helped to polish her career as an artist.
Besides theatrical work, Zendaya became a successful model at a young age, and worked for a number of companies including Old Navy and Macy's. She also performed as Selena Gomez's backup dancer for a Sears's commercial. Eventually, she made the decision to use just her first name – "Zendaya" – professionally, which has an African meaning "to give thanks".

Rise to Fame
This super talented lady 
started her journey
 into the limelight as a fashion model for several stores, including Mervyn's, Old Navy, Macy's, and Sears. Her rise to stardom came after playing a role in the sitcom "Shake It Up" in 2010; all the songs she performed in the show were later released as singles, including Watch Me that ended up scooping the 86
th
 spot on the Billboard Hot 100. Her promotional single Swag It Out was released at the same time. Her debut album Zendaya was released that same year too, with its lead track, Replay also a video and attracting 99 million views in a very short time, becoming an online hit; Zendaya had really made a name for herself. She subsequently won the Radio Disney Music Awards in 2014, for the title of 'You've Got Swag'. Her first movie break came in 2012, when she starred in the television film "Frenemies", and in 2015 was cast in the title role in "K.C. Undercover".
Last night at the London Evening Standard Theater Awards I got to present the stunningly beautiful and incredibly talented @MsAmberPRiley with an award. Much deserved queen✨ pic.twitter.com/Ww93lu5qhB

— Zendaya (@Zendaya) December 4, 2017
In 2013, Zendaya was named as the youngest "Dancing with the Stars" show contestant at that time; paired with Valentin Chmerkovskiy, they finished as very creditable runners-up.
Zendaya's Family
Zendaya is an only child. However, she has 5 older half-siblings from her father's side. She gets her beautiful physical looks from her parents' origin. Her father, born Samuel David Coleman changed his name to Kazembe Ajuma to embrace his African roots. He is African-American who has Nigerian, Iceland, and Macedonian roots. Zendaya's mother Clair Marie Stoermer has German, Irish, and Scottish ancestry. She owns a jewelry shop called Kizzmet Jewelry. It specializes in handmade items. Zendaya's father is also her manager and agent. Zendaya inherited her passion for the theater, performance, and stage from her mother. While young, she spent most of her childhood in Californian Shakespeare's Theater, which is where her mother worked as a teacher and senior manager. Her parents got divorced in 2016 after 8 years of marriage.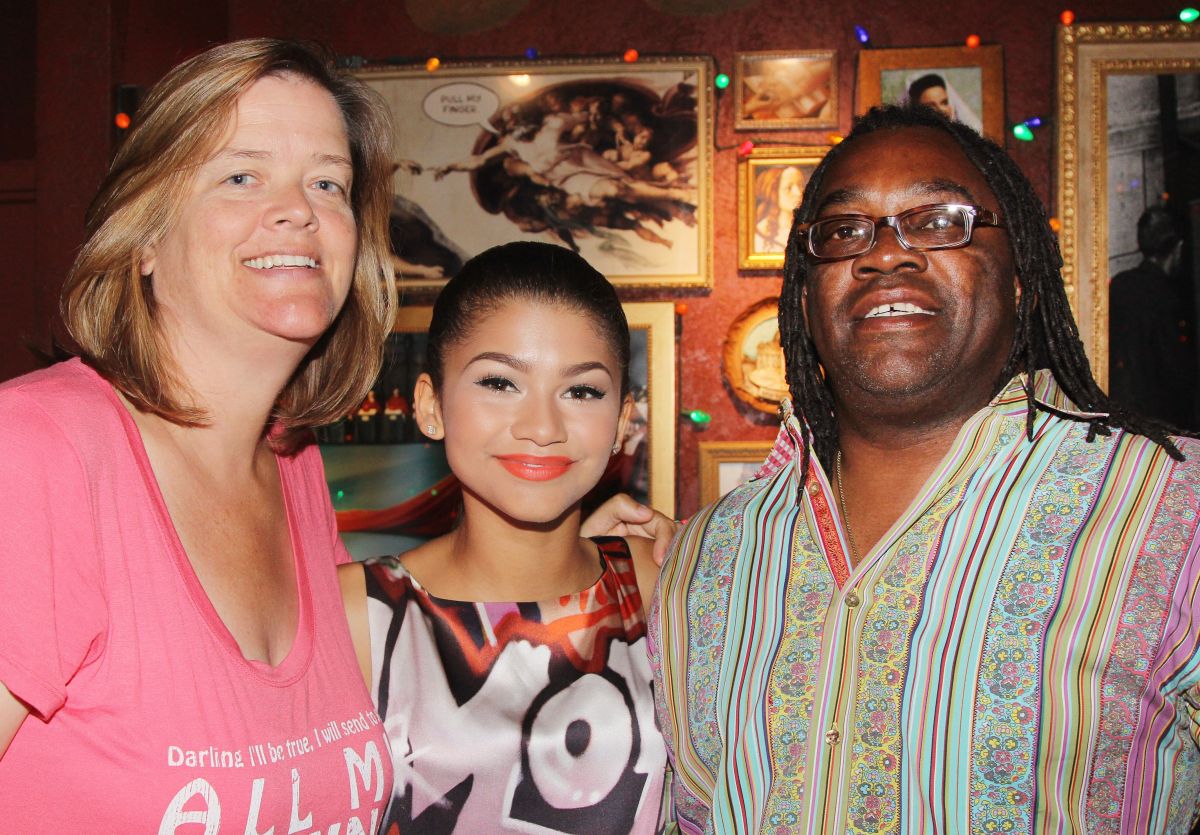 Zendaya's Personal Life
Zendaya is a straight woman who is rumored to have had a good share of boyfriends. Between 2010 and 2012, Zendaya was rumored to be dating Adam Irigoyen, a fellow "Shake It Up" star. However, these seem to be just that, rumors. She dated Trevor Jackson between 2012 and 2016 and although they tried their best to hide the relationship, journalists made sure that it was known to her fans.
Zendaya is also said to have dated Odell Beckham, an American Football player, and currently is dating Tom Holland, a colleague she acted with on the "Spiderman: Homecoming" movie. There have been a lot of photos of the couple on the internet, and Zendaya is said to have introduced Tom to her family. Apart from her love life, she is a vegetarian who loves singing, designing clothes, and dancing.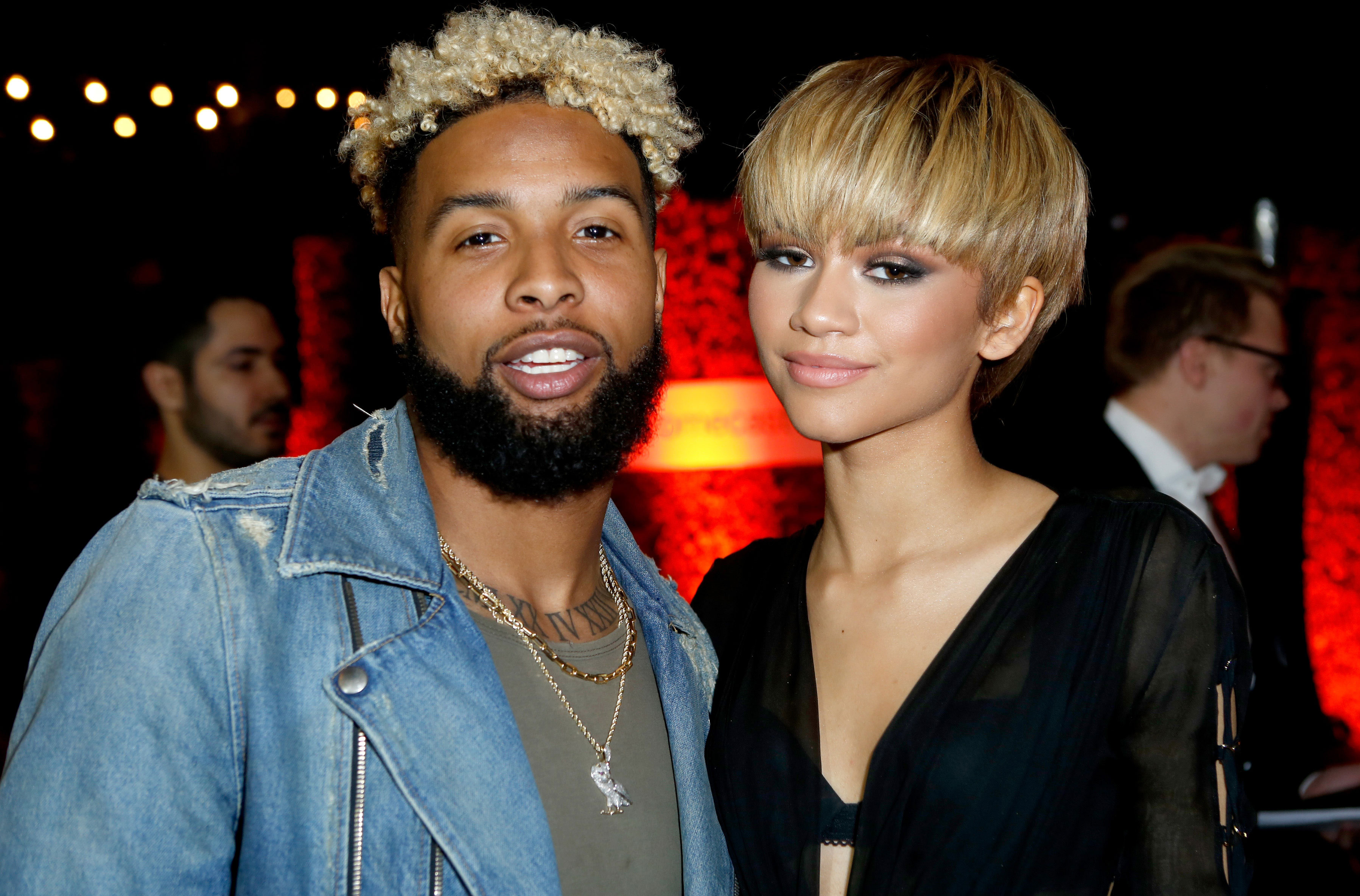 Zendaya's Salary, Assets, and Net Worth
As a young actress, model and singer, Zendaya has managed to accumulate a good amount of wealth for herself. According to authoritative sources, her net worth is estimated at over $5 million, earned through her singing, dancing and acting endeavors. In 2012, Zendaya is rumoured to have pocketed a salary of $284,000 from the TV film "Frenemies", and from the film "Zapped", a salary of $162,300. She also earned a handsome amount from her debut album sales, as well as her monetized YouTube views. Her YouTube channel has attracted more than two billion views as of late 2018. Zendaya has bought a lavish mansion in Northridge California for $1.4, and lives there with her sister, niece, two cousins and her pets, as she loves animals. Zendaya bought her first car in 2016.

Body Measurements
Zendaya is 5ft 10ins tall, (1.76m.), is reputed to weigh 130lbs (59kgs), and her vital statistics are 34-25-34. Her bra size is 32B, she wears size 8 shoes, and size 4 US dress. Her hair color is dark brown and her eyes are hazel. She manages to stay in such great shape due to cardio exercises and eating healthy food.
Zendaya at Met Gala
Zendaya has attended a number of Met Galas. This year she wore a custom metallic Versace gown, with an armored neck and shoulder piece, a spiked belt, glistening chainmail, and a small tail. With the evening theme being Catholic-inspired, she chose this dress as an inspiration from Saint Joan of Arc, who is one of Catholicism's most famed icons. She also chose a cropped wig that was inspired by the style of The Maid of Orleans' renowned bob. She accessorized with Tiffany & Co. jewelry and platform heels to complete her gorgeous look.