Actor Victor Webster's Bio: Wife, Married, Children, Net Worth, Gay, Single
• Victor Webster was born in 1973 in Calgary, Alberta, Canada
• He has a net worth of over $3 million
• He started his career in 1998 when he appeared in a special issue of Cosmopolitan magazine
• He starred in a number of popular television shows including "Mutant X", "Charmed" and "Continuum"
• He owns a black belt in both Tae Kwon Do and Brazilian Jiu Jitsu, and is of mixed ancestry.
Who is Victor Webster?
Victor Howard Webster was born on 7 February 1973, in Calgary, Alberta, Canada, and is an actor best known for his role in the daytime soap opera "Days of Our Lives", in which he was the second actor to play Nicholas Alamain. His popularity continued further with roles in the series "Mutant X" and "Charmed", playing cupid in the latter, and then detective Carlos Fonnegra in "Continuum".
The Net Worth of Victor Webster
How rich is Victor Webster? As of late-2018, sources inform us of a net worth that is over $3 million, earned largely through a successful career in acting. He's also been involved in numerous film projects over the course of his career, and as he continues his endeavors, it is expected that his wealth will also continue to increase.
Early Life and Career Beginnings
Victor's father was a police officer while his mother worked as a hairstylist. He was often in trouble growing up due to his behavior as a teenager, and it was suggested to his parents that he needed to find a more productive outlet, so he started to take classes in martial arts. He competed in amateur kickboxing, gaining an undefeated record, then turned to teaching martial arts instead of competing, but also developed a strong interest in acting. While at school, he participated in various school plays and also took every opportunity to attend theatre classes. After completing his studies, he didn't look into pursuing a career as an actor but instead worked as a stockbroker, focused on import/export related stocks. In 1998, he appeared in a special issue of the magazine "Cosmopolitan" entitled "All About Men", and at that time decided that he really wanted to pursue a career in acting, and so started looking for opportunities. His first breakthrough came when he landed a part in "Days of Our Lives", the soap opera being one of the longest running scripted television dramas in the world, and one of the most successful.
Career Prominence
Soon afterwards Webster was cast in one of his most notable roles in the series entitled "Mutant X", which ran for a total of three seasons, created by Avi Arad and focused on a team of new mutants called Mutant X. The group possess superhuman powers due to the genetic engineering done on them, as they are test subjects in a series of covert government experiments; the task of the team is to seek out and protect fellow new mutants. The show was going well until the abrupt dismantling of Fireworks Entertainment, the production arm of the series, so the show was unfinished, ending with an unresolved cliffhanger.
Found an old USB drive with some pics from a fun #DTLA shoot with the very talented @NoahSchutz I'll post a few. pic.twitter.com/aIY8tVPJVF

— Victor Webster (@webstervictor) December 14, 2015
As the show connotes, the series is a part of the Marvel franchise though popular mutants from "X-Men" were not used due to disputes with licensing, as 20th Century Fox held the X-Men license. A comic was later released called "Mutant X Origin", which detailed the backstory of character Adam Kane. With his popularity at a high, Webster was listed as one of the 50 Most Eligible Bachelors by "People" magazine. His next project would be the film "Bringing Down the House", which starred Steve Martin and Queen Latifah.
Later Work
After "Mutant X", Victor made several guest appearances in popular television shows and theatrical projects; one of his most notable roles came as a guest in the HBO series "Sex and the City". In 2006, he was cast in the final episodes of the series "Charmed" in which he played the character Coop who would start a romance with character Phoebe Halliwell played by Alyssa Milano; the two later married as seen in the final episode of the series.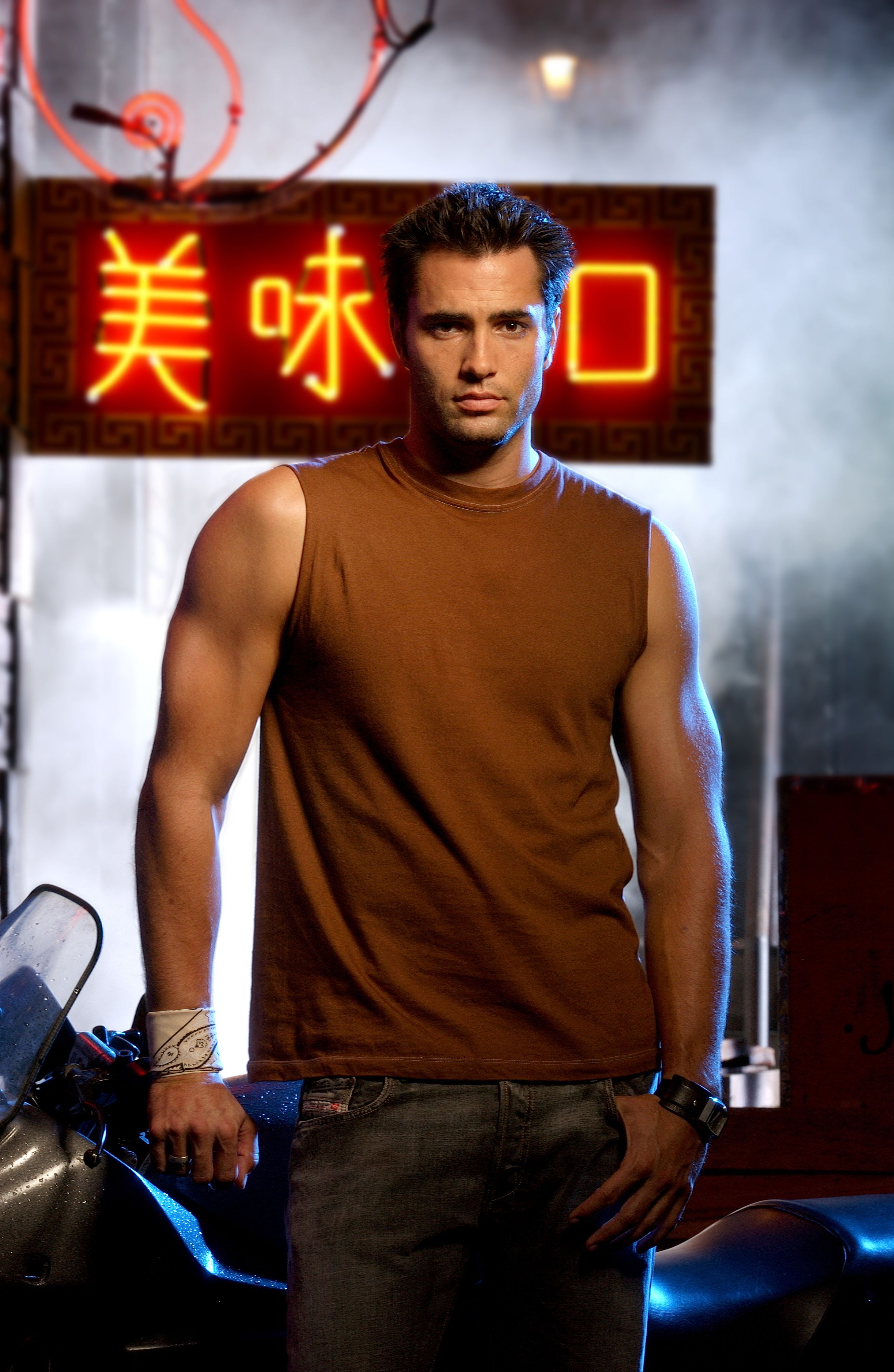 Victor was then cast in a recurring role during the relaunch of "Melrose Place", and afterwards played a con artist turned serial killer during an episode of the fifth season of "Criminal Minds", and made a guest appearance in the murder mystery entitled "Harper's Island". In 2011, he was cast in a recurring role in the show "Castle" playing Josh Davidson, the boyfriend of Kate Beckett, in the series which follows the lives of a mystery novelist and homicide detective as they solve crimes in New York City. A few of his most recent projects include playing the lead in the remake of "Embrace of the Vampire". He also portrayed a gigolo in "Girlfriends' Guide to Divorce". In 2016, he was cast as a chef in the Hallmark television movie "Summer Villa".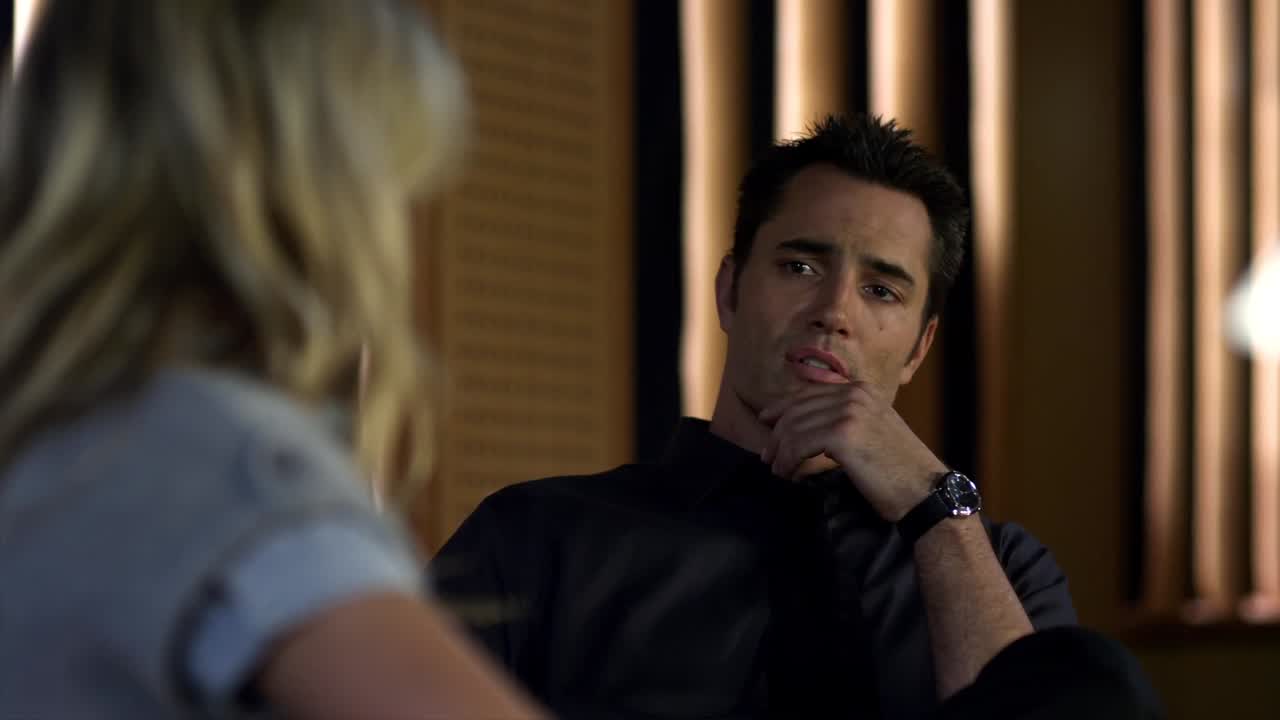 Personal Life
For his personal life, it is known that Webster is single, and prefers to keep his romantic relationships away from the spotlight. One of his most public relationships was with actress Krista Allen during the late 1990s; she is best known for her work in the series "Days of Our Lives", and "Baywatch". He was also in relationships with other popular names such as Katie Cleary, Katrina Darrell, and Monica Hansen. However, he has never married and does not have any children.
Victor owns a black belt in both Tae Kwon Do and Brazilian Jiu Jitsu, and has competed in both. He was a heavyweight when he competed in Tae Kwon Do and has two bronze medals from competing in Jiu Jitsu world championships under the No Gi category. According to an interview, he has ancestors from Scotland, England, France, Germany, Spain, and Italy.