Actress Anne Lockhart (Battlestar Galactica) Wiki, Today, Net Worth, Measurements
• Anne Lockhart is an American actress best known for her role as Lieutenant Sheba in Battlestar Galactica.
• She is of mixed ethnicity and is the fourth generation of a theater family.
• Her acting career began when she was four years old and has continued for over 50 years.
• Her net worth is estimated to be around $6 million.
• She is 5 ft 6 in tall with blonde hair and blue eyes.
Who is Anne Lockhart?
Anne Lockhart is an American actress, who is perhaps best known for portraying the recurring role of Lieutenant Sheba in the popular TV Sci-Fi series "Battlestar Galactica". In addition, Lockhart is also widely recognized for a streak of recurring roles in popular TV series such as "Dragnet", "Law & Order" and more recently "Chicago Fire".
Anne Lockhart's Early Life & Education
Anne Kathleen Maloney was born on the 6th September 1953, in New York City USA, the older of two daughters of Dr. John F. Maloney and his wife, a Primetime Emmy Award-nominated American actress June Lockhart, who is most famous for appearing in TV series "Lassie" and "Petticoat Junction". Apart from being of white ethnicity and American nationality, Anne is also of Canadian and English descent from her mother's side. Shehas a younger sister named June Elizabeth Maloney, born in 1956. Taking into consideration that Anne belongs to the fourth generation of performers in her over 100 year-long family's theatrical history, it is no wonder that she has managed to make a successful career in the entertainment business herself – her great-grandfather John Coates Lockhart was a concert singer, while her grandparents, Kathleen and Gene Lockhart, are known for their Broadway appearances.
After her parents divorced at her age of six and her mother remarried to John Lindsay, Anne moved to California. Speaking about Anne's education, upon matriculating from Marymount High School in Los Angeles, California, she attended Verde Valley School in Sedona, Arizona.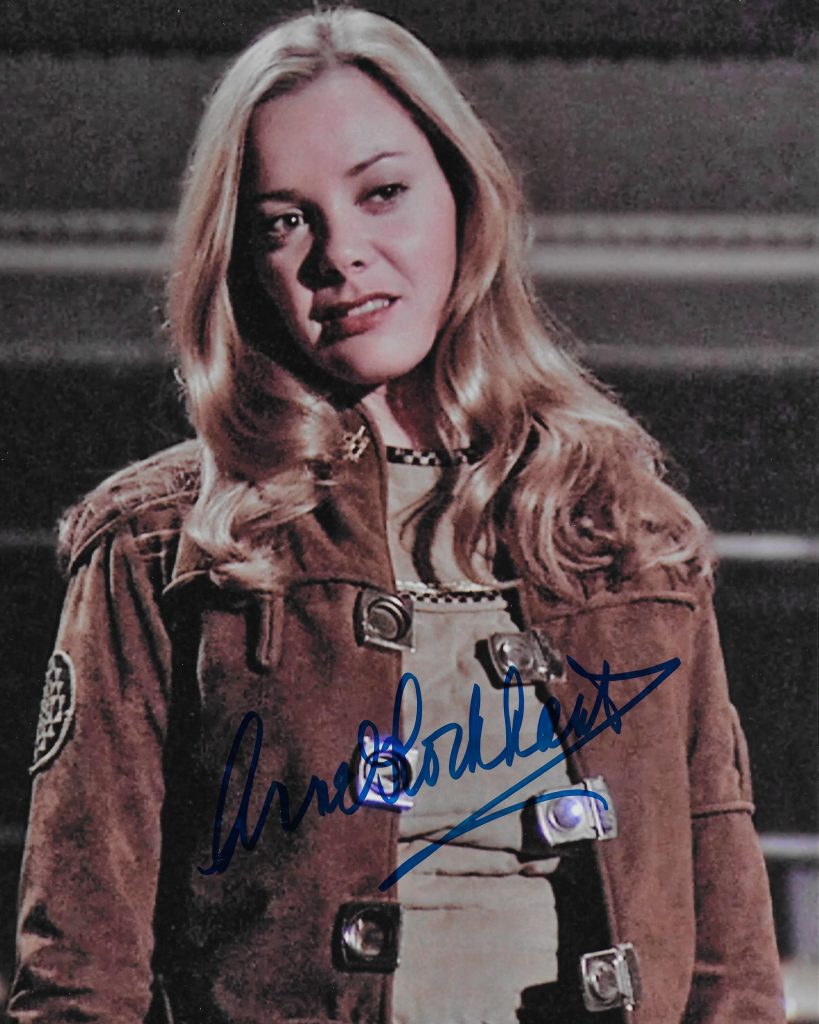 Anne Lockhart's Early Career
Anne's acting debut occurred at the very early age of four, when she appeared in the Academy Award-nominated short movie "T Is for Tumbleweed". Between 1959 and 1962, she often accompanied her mother on her sets, which resulted in a streak of mostly uncredited on-camera appearances in the TV series "Lassie". Prior to officially launching her acting career, Anne also appeared in an episode of the "Death Valley Days" TV series.
Anne Lockhart's Acting Career
In 1972, Anne appeared in an episode of the TV series "Cannon", while in 1973 she made her debut big-screen appearance as Dora in the Western movie entitled "Jory", subsequently followed by an appearance in the critically acclaimed TV movie "Lisa, Bright and Dark". After honing her skills through a variety of acting appearances during the course of the next several years, her career achieved a real breakthrough in 1978, when she was cast for the recurring role of Lieutenant Sheba in the "Battlestar Galactica" TV series. Following this success, in 1981 Anne appeared in an episode of "Magnum PI", 'sharing' the character of Diane Westport with her mother June Lockhart.
Throughout the 1980s and '90s, Anne maintained an uninterrupted streak of acting appearances, by primarily starring in several TV series, including popular shows such as "Knight Rider", "Airwolf", "Simon & Simon" as well as "New Love, American Style", "Murder, She Wrote", "Diagnosis Murder", "Walker, Texas Ranger" and "JAG". In addition, she added several movie appearances to her professional portfolio, including "Hambone and Hillie" (1983), "The Oasis" (1984), "Flesh+Blood" (1985) as well as "8 Million Ways to Die" (1986), "Big Bad John" (1990) and "A Dogs Tale" (1999).
Since then, Anne Lockhart has appeared in a handful of recurring television roles, starring in TV series including "The West Wing", "NCIS" and several "Law & Order" spin-off shows such as "Law & Order: Trial by Jury", "Law & Order: Special Victims Unit" and "Law & Order: Criminal Intent". In addition to television engagements, Anne Lockhart ha also appeared in a variety of movies such as "Cahoots" (2001), "ExTerminators" (2009), "Dakota's Summer" (2014) and "Avenge" (2014), to name a few.
Anne Lockhart's professional portfolio currently counts nearly 160 acting appearances including several voice-acting credits in "The Little Mermaid" (1989), "Osmosis Jones" (2001), "Bolt" (2008), "The Time Traveler's Wife" (2009), "Buried" (2010) as well as "Tangled" (2010) and "Starzinger" (2011).
Anne Lockhart's Net Worth $2 million
Have you ever wondered how much wealth this talented American actress has accumulated so far? How rich Anne Lockhart is? According to sources, it is estimated that the total of Anne Lockhart's net worth, as of early 2019, revolves around the sum of $6 million, acquired primarily through her acting career that has spanned over 50 years.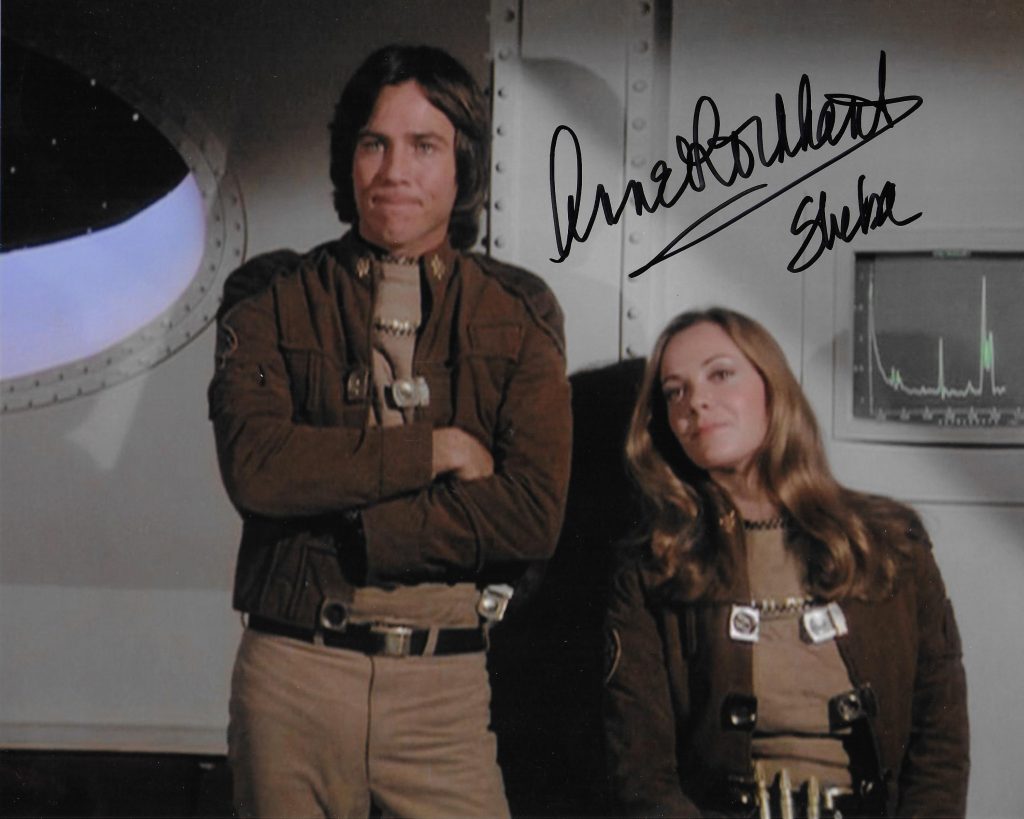 Anne Lockhart's Personal Life
Between December 1986 and June 1994, Anne Lockhart was married to assistant film director Adam C. Taylor, with whom she welcomed two children who are both active in the moviemaking industry – a daughter named Carlyle born in 1987 and son Zane r born in 1991. Anne and Adam's marriage ended in 1994 when he died in an accident at the age of 27; she hasn't re-married.
In addition to being a successful actress, Anne Lockhart is also a skilled horseback rider, honored by winning several championship titles in various equestrian categories such as barrel racing, cutting, team penning and reining.
Anne Lockhart's Appearance
This 65-year old American actress stands at a height of 5ft 6ins (1.68m) and weighs around 130lbs (59kgs).