Actress Michele Carey's Bio: Net Worth, Children, Measurements, Height, Married
• Michele Carey was a Hollywood actress born in Annapolis, Maryland in 194•
• She was most known for her role in the movie "El Dorado".
• She appeared in several other movies and TV series in the 1960s and 1970s.
• Her net worth was approximately $5 million.
• She passed away in 2018 at her home in Newport Beach, California.
Michele Carey is a Hollywood actress, born under the star sign of Pisces on 26 February 1943, in Annapolis, Maryland USA. She is perhaps still best known for her role of Josephine "Joey" MacDonald in the movie "El Dorado", but she has appeared in several other movies and TV series. Her biography is very interesting, so keep reading to discover more about this beautiful actress, who passed away on 21 November 2018.
Early life and childhood
Michelle Carey was born in Annapolis, but her family did not stay in one spot for too long. Her father was a wrestling instructor and a physician, and had a job at the US Naval Academy, but the military demanded his presence in several locations. They first moved to Rochester, Minnesota, and soon afterwards to Fort Collins, Colorado.  Luckily, it looks like young Michele did not have any problems adjusting to new surroundings, and she even won a high-profile piano competition at the age of 13. Aside from being a piano prodigy, Michele Carey was slowly developing into a gorgeous young lady, and this soon led her into the world of modeling and acting.
Acting career
Before starting her acting career, Michele Carey had a brief marriage, details unknown except that it left her with a child. However,  she did not want to stay in a small town and play the role of a struggling single mom, so she packed her bags and went straight to Los Angeles in 1964, to try and pursue a modeling career. Her hourglass figure and her long, wild hair could not go unnoticed for long, and Michele was soon approached by Hollywood producers. Her breakthrough came when she portrayed Josephine "Joey" MacDonald in the 1966 western "El Dorado", featuring the likes of John Wayne and Robert Mitchum, which went on to become a classic, and Michele's role in the movie is still talked about – more than half a century later!
Other notable appearances
Michele's mesmerizing hair captivated audiences across the globe, so she soon found herself in the midst of Hollywood glamour and glitz. She accepted the offers to appear in several movies during the 1960s, such as "The Sweet Ride"(1968), "Live a Little, Love a Little" (1968), "Dirty Dingus Magee" (1970), "Starsky and Hutch" (1978).
She also appeared as a guest in several TV series during the same period, including "The Man from U.N.C.L.E.", "Mission Impossible", "It Takes a Thief", "The Wild Wild West", and so on. Unfortunately, none of her roles have left such an impressive impact as did her compelling portrayal of the young Joey MacDonald, and her career declined somewhat in the 1970s. During the '80s, Michele tried to make a comeback and resurrect her career with a movie called "In the Shadow of Kilimanjaro", but the overall success of this project was below expectations.
What is Michele Carey's current net worth?
After living the life of a Hollywood diva for some time, it would seem obvious that Michele Carey died relatively well off; according to credible sources, her net worth was estimated at around $5 million. She officially retired from acting back in 1998, but her legendary roles helped Michele to remain financially stable.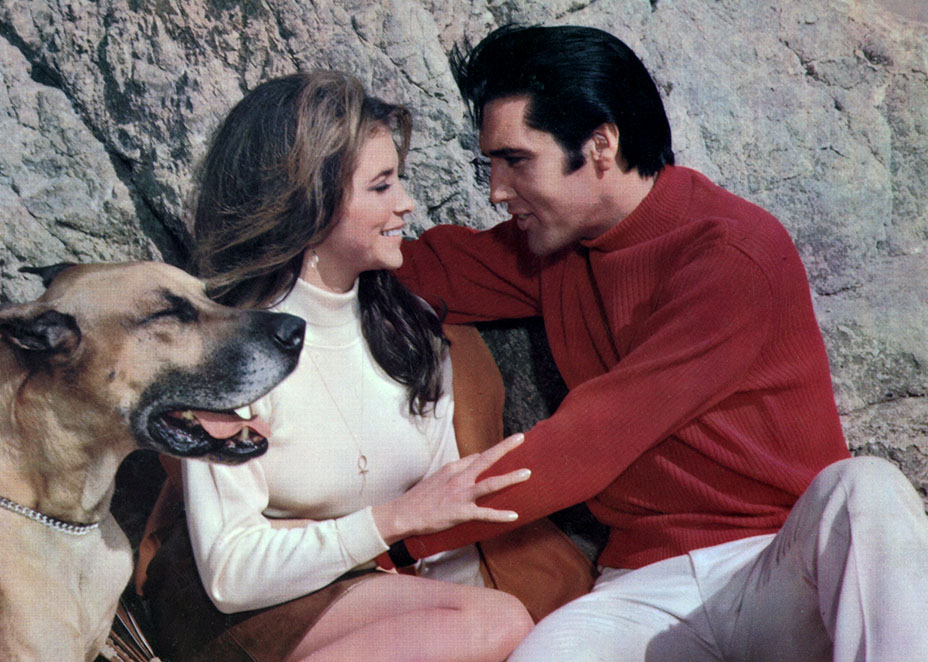 Marriage and Private Life
Michele Carey did not have much luck when it comes to her love life, but she never lost spirit and remained an optimistic and cheerful person. Aside from being married and having a child in her hometown before her modeling and acting career really took off, Michel was also married for the second time. Unfortunately, her husband, a highly successful businessman by the name of Fred G. Strebel died in 2011.
— Michele Carey (@xMicheleCarey) June 10, 2013
Michele's and Fred's marriage lasted for twelve years, from 1999, and during that time the media never reported on them having any problems or disputes. Just before tying the knot with Fred, Michele retired from acting, and this enabled them to live peacefully in Hillsborough and Rancho Mirage. After the death of her husband, Michele didn't re-marry, remaining single and apparently enjoying spending time with her kids and grandchildren.
Michele Carey, actress in 'El Dorado' and 'Live a Little, Love a Little,' dies at 75 https://t.co/1xYM8jqFhb pic.twitter.com/DdgqzwLcuP

— Hollywood Reporter (@THR) December 3, 2018
Social Media Presence
Probably because of the fact that she retired long before the invention of the modern social networks, Michele Carey is not using them to promote herself or her work-related activities. As we all know, today's celebrities are highly active on social media, but it seems that older generations do not want to jump the wave of posting numerous selfies and status updates. Michele tries to keep a low profile, and so her presence in the media is pretty rare. She is apparently enjoying her retirement, and we can only enjoy watching her enchanting natural beauty in classics such as "El Dorado".
Michelle died on 21 November 2018 of natural causes, in her home in Newport Beach, California.