Alan Ball (screenwriter) Wiki Bio. Here and Now, net worth, family, partner
• Alan Ball is the creator of the TV series "Six Feet Under", "True Blood", and "Here and Now".
• He is a screenwriter, producer and director, and has an estimated net worth of $55 million.
• He is openly gay and is in a relationship with Lebanese actor Peter Macdissi.
• He is a practicing Buddhist, and is an advocate for LGBT rights.
• He stands at 6ft tall, and weighs approximately 196 pounds.
Who is Alan Ball?
Have you watched the TV series "Six Feet Under", "True Blood", or "Here and Now"? If yes, then you probably know that Allan Ball is the creator of these highly-successful shows. He has created several other successful shows and films, but these simply stand out. Allan is a screenwriter, producer and director as well.
So, do you want to find out more about Allan, from his childhood years to most recent career endeavor, including his personal life as well? If yes, then stay with us for a while as we introduce you to the Academy Award-winning producer, screenwriter, and director, Allan Ball.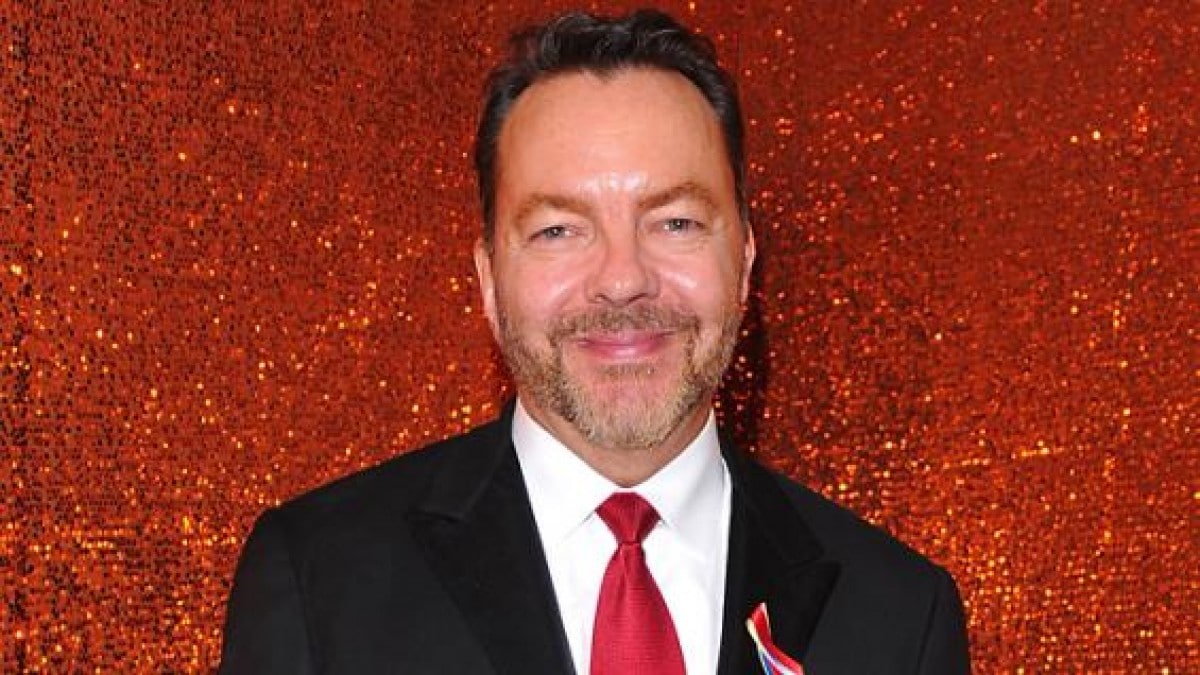 Allan Ball Wiki: Age, Childhood, and Education
Born Alan Erwin Ball on the 13th May 1957, in Marietta, Georgia USA, he is the son of Fran Ball, an aircraft inspector and his wife Mary, who was a homemaker. He had an older sister, named Mary Ann, but she died in a car accident when Alan was 13 years old – he was in the same vehicle on the passenger's seat when the accident occurred. After he finished high school, Alan enrolled at the University of Georgia, but later transferred to Florida State University, from which he graduated with a degree in theater arts in 1980.
Career Beginnings
Following his graduation, Alan joined the General Nonsense Theater Company in Sarasota, Florida where he worked as a playwright, before switching to the screen. His first work was on the TV series "Grace Under Fire", writing four episodes between 1994 and 1995, then to become a part of the TV series "Cybill", on which he worked from 1997 to 1998. He jumped into film writing with the Academy Award-winning drama film "American Beauty" (1999), starring Kevin Spacey, Annette Benning and Thora Birch, and he was rewarded with an Oscar for Best Writing, Screenplay Written Directly for the Screen. The same year, he worked on another TV series "Oh, Grow Up".
Rise to Prominence
Gradually, Allan's work was receiving more praises and it was in 2001 that his writing was picked up by HBO for the series "Six Feet Under", becoming the executive producer, writer and occasional director on the series, which lasted from 2001 until 2005, and was quite successful. with Alan now a star screenwriter. His next creation became even more successful, the fantasy mystery drama series "True Blood", on which he worked for five seasons from 2008 until 2012 before stepping down, earning a Primetime Emmy Award nomination for his work. After this, he was on a hiatus from writing until 2018, when he came back with the comedy-drama series "Here and Now", but which was cancelled after only one season.
During his break from writing, Alan focused on his work as a producer, and was behind such successful projects as the crime drama series "Banshee" (2013-2015), and the television drama film "The Immortal Life of Henrietta Lacks" (2017).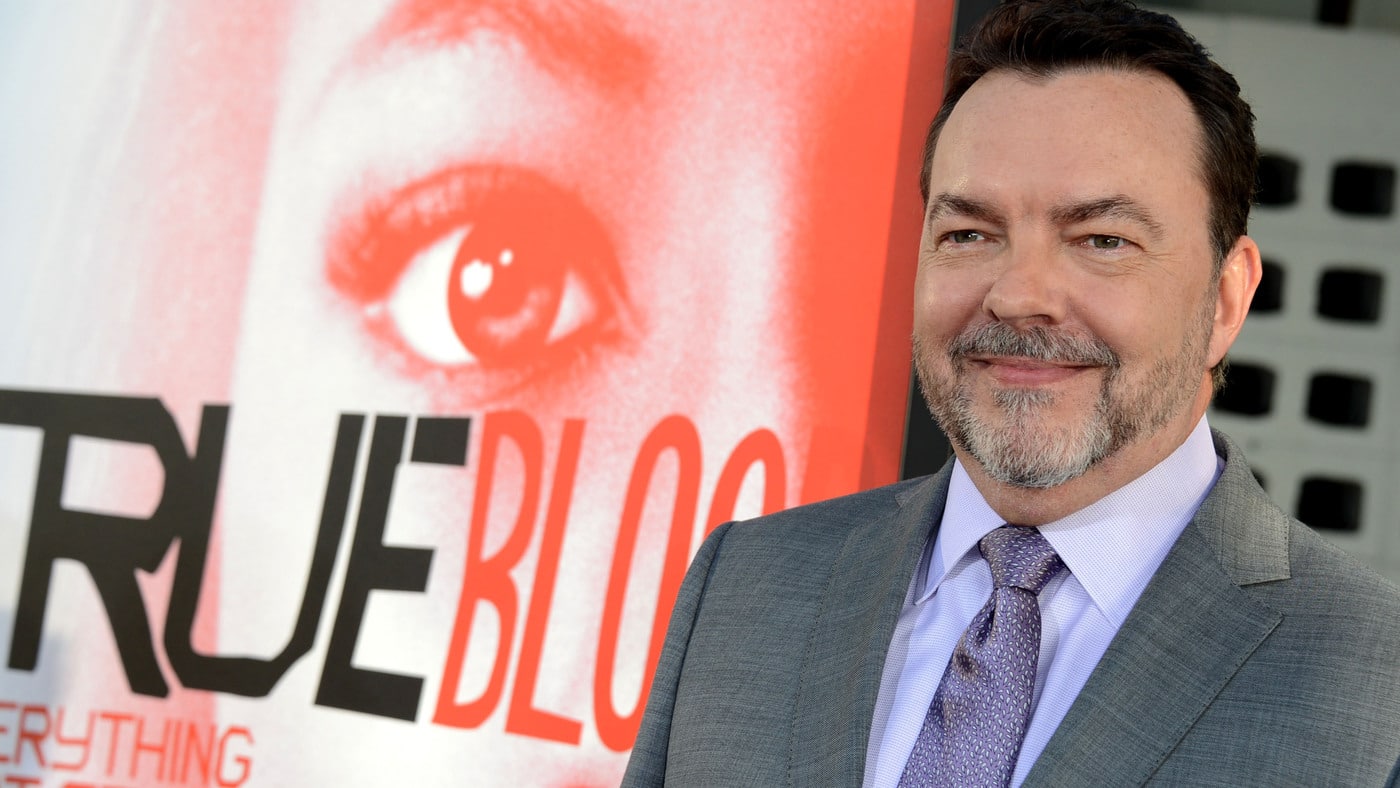 Alan Ball Net Worth
Since launching his career, Alan has proven his talents working on a number of projects as a co-writer, and creating his own, all of which have contributed to his wealth. So, have you ever wondered how rich Alan Ball is, as of early 2019? According to authoritative sources, it has been estimated that Alan Ball's net worth is as high as $55 million, which is quite impressive. Undoubtedly, his wealth will become even higher in the upcoming years, assuming he successfully continues his career.
Alan Ball Personal Life, Marriage, Wife, Children, Gay
What do you know about Alan's personal life? Well, Alan is a part of the LGBT community and is openly gay. He has been one of the most dominant voices in the fight for LGBT rights, which has put him on the annual list of the 100 most impressive gay men and women, compiled by Out magazine. When it comes to his love life, Alan is in a relationship with a Lebanese actor, Peter Macdissi.
Alan is a practicing Buddhist and has often spoken of how his faith has influenced his creations, especially in "Six Feet Under" and "True Blood".
Unfortunately for his fans, Alan isn't active on social media, but hopefully he changes his mind in the future and starts sharing details from his personal and professional life with his fans.
Alan Ball Height, Weight, and Body Measurements, Internet Presence
Do you know how tall Alan Ball is, and how much he weighs? Well, Alan stands at 6ft, which is equal to 1.8m, while he weighs approximately 196 pounds or 89kg. He has dark brown hair and pale green eyes.