Alan Powell (Christmas in the Smokies) Wiki Bio, wife Brycie Powell, height
• Alan Powell is a 33 year-old musician and actor
• He first rose to fame as the lead singer of the Christian pop band Anthem Lights
• He has had roles in movies "The Song", "Worth Fighting For" and television series "Quantico"
• He is married to Brycie Powell and has four children
• He has a net worth of over $1.1 million
Who is Alan Powell from "Christmas in the Smokies"?
Alan Powell was born on the 3rd May 1985, in Nashville, Tennessee USA, and is a 33 year-old musician and actor, who first became famous as the lead singer of the Christian pop band Anthem Lights. The band rose to prominence with songs such as "Can't Shut Up", "Hide Your Love Away" and "Just Fall". Following his breakout in music, Alan became a promising actor as well, and became famous for his roles in movies "The Song", "Worth Fighting For" and television series "Quantico". His career in the entertainment industry has been active since 2006.
Alan Powell Bio: Early Life, Family and Education
Alan Powell spent the first years of his life in his hometown of Nashville, however, when he was six years old his family move to Mississippi where they stayed until he was 14, then relocated to Fort Myers, Florida, where Alan would spend the rest of his teenage years. As a young boy, he developed an interest for music and tried learning various instruments. He also had a great singing voice, and enjoyed dancing. Alan had a religious upbringing and Christianity was always a big part of his life and large influence on his choices from the earliest days. Alan's father was a pastor, and Alan decided to follow in his father's footsteps, so having matriculated from high school, he enrolled at Liberty University in Virginia with the desire to become a New Testament professor. During his first year at the University Alan showed great promise and determination, and was especially good in Greek studies and Philosophy, for which he had gained interest while still in high school. During his studies Alan could speak Greek at a very high level, however, it all changed after he decided on a whim to apply for a University talent show. He got the opportunity to showcase his singing and dancing skills by performing a Michael Jackson mash-up, and the crowd's reaction persuaded Alan to listen to his friends' advice, and pursue a career in the entertainment world, so  he decided to quit his studies and move to Los Angeles in 2006, and never looked back.
Career Beginnings, Yellow Cavalier and Anthem Lights
It did not take long for Alan to find people with similar interests in Los Angeles, and start working his way to becoming a successful artist. He reunited with his high school friend Chad Graham, and the two formed a Christian pop band. They wanted to add two more musicians to the band, so they called their college friends Caleb Grimm and Kyle Kupecky to join them, which they gladly accepted. The group was officially formed in 2007 under the name Yellow Cavalier, worked diligently over the years, and their fame grew steadily. They began with local shows and concerts, gradually expanding and gaining more popularity. The breakout year for the group was 2010 when they signed with Reunion Records, shortly after which the band changed their name to Anthem Lights. They recorded two studio albums entitled "You Have My Heart" and "Anthem Lights" which was followed by a tour across the US, as the two albums were huge critical and commercial successes, so the group decided to part ways with Reunion Records and launch their own record label.
They named their record label YC Records as a reference to the band's original name. Kyle Kupecky decided to leave the to focus on his solo career, so the new band member Joseph "Joey" Stamper was introduced. Over the years, the band garnered a huge following – their official YouTube channel has 1.2 million subscribers, and their songs have been heard more than 280 million times. During his time with Anthem Lights, Alan was the band's vocalist, songwriter, guitarist, pianist and music video creator.
Acting Career
Before his rise to fame, Powell had brief ventures into the acting world, with minor roles in movies "Charlie & Boots" and "Each Time Again", and the television series "Nashville". However, in 2012 he was approached by studio executives and asked to audition for the upcoming movie entitled "The Song", about a singer who is torn between his family and career, and caught in a love triangle. Alan grew to like the character of Jed King and landed the lead role in the movie, which was released in 2014; Alan was highly praised for his debut performance, which encouraged him to simultaneously work on his acting and music career. He would go on to star in the short movie "Happy Beltane!" before landing another great role in "Christmas in the Smokies", playing Mason Wyatt in the family drama which became one of his most recognizable roles.
After that he appeared in "Caged No More", "A Deadly Affair", "Worth Fighting For" and "Like Arrows", and as his fame grew and he started landing more roles, Powell decided to leave Anthem Lights in 2016 so that he could focus more on his acting career. Following his amiable departure from the band he appeared in several movies and television series, before being cast as Mike McQuigg in ABC's "Quantico". The show starred Priyanka Chopra, Jake McLaughlin and Johanna Braddy, and followed a group of FBI recruits training at the Quantico base in Virginia; Powell played the role of an undercover agent in the third and final season of the show. After "Quantico" ended, Alan appeared as G. David Anderson in "Beautifully Broken". As of 2019, Powell has five more movies in the pipeline, which serves as further proof of his rising popularity in Hollywood.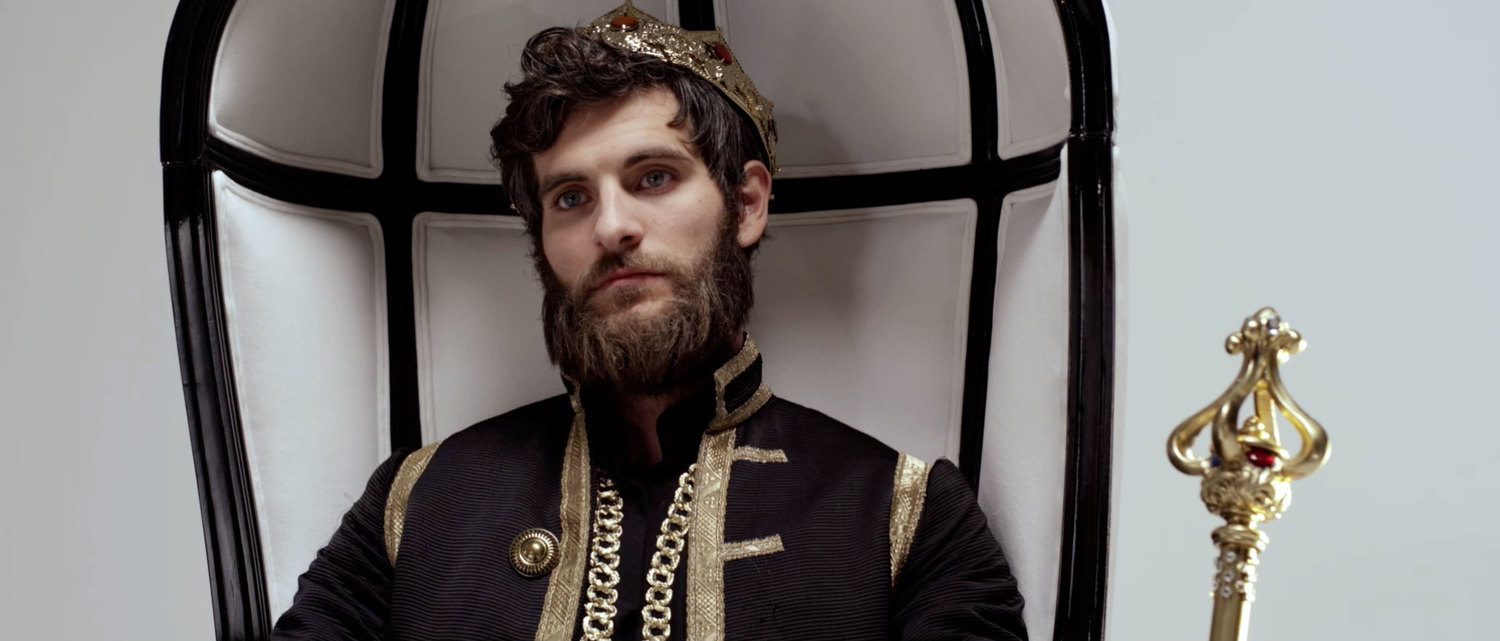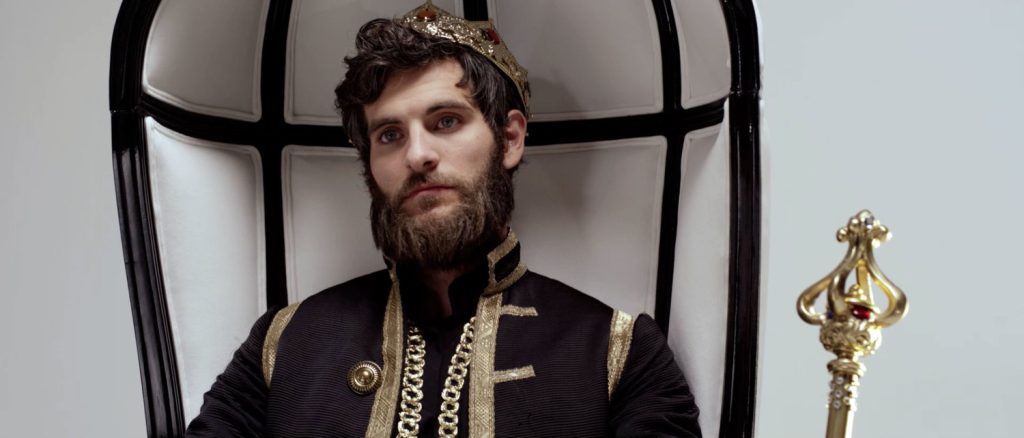 Personal Life
Regarding his personal life, Alan has been married to Brycie Powell since 2006. The couple started dating in high school, with Powell stating that he fell in love with Brycie after seeing her in a school performance. They have four children together – three daughters named Rowe Darling, AJ and Presley, and a son named Nash. The family currently resides in Nashville.
Net Worth
Alan Powell is an accomplished artist with a long career in music and acting. He first rose to prominence as a member of the band Anthem Lights before successfully transitioning to the world of acting. According to authoritative sources, Powell has acquired over $1.1 million during his music and acting career. Judging by the number of upcoming projects, we can safely assume that his overall wealth will increase even more in the near future.
Social Media
Fans of the musician-turned-actor Alan Powell can find him on Facebook, Twitter and Instagram. His Instagram account boasts more than 66,000 followers, while his official Twitter account has nearly 35,000 fans. Fans can also reach out to Powell and learn more about his life via his personal website.
Appearance and Physical Characteristics
Speaking about his appearance, Alan Powell has a muscular body type and is in great shape, being 6ft 2ins (1.88m) tall, with dark brown hair and grey eyes.