Who has Taraji P. Henson dated? Boyfriends, Dating History
• Taraji Penda Henson is a 50 year old American actress who has won numerous awards and accolades.
• Taraji's ancestry can be traced back to the Masa peoples of Cameroon.
• Taraji suffered a tragic loss early on in her life and had to raise her son alone.
• Taraji had a two year relationship with rapper Common but kept it extremely private.
• Taraji was engaged to American football all-star Kelvin Hayden, but they called off the engagement in 2020.
American actress Taraji Penda Henson may not be the most familiar name in Hollywood, but her face and the characters she's portrayed have captivated an expansive fanbase and film audience. The talented, fifty-year-old actress is not only easy to recognise, but her vast list of appearances has earned Taraji numerous awards and accolades.
Her career and life, as well as her love life, is not the only intriguing charm that Henson possesses. Being of African-American heritage, Teraji proudly holds purely African names, derived from the East- and South-African Kiswahili language. Taraji translates to 'Hope', and Penda to 'Love', but despite the origin of her name, Henson has traced her ancestry through genetic testing all the way back to the Masa peoples of Cameroon.
Nonetheless, Henson was born in America on 11 September 1970 in Washington DC, but remains proud of her African heritage.
During the early nineties, Taraji earned her Screen Actors Guild membership by performing as extras in several television shows. From there, Taraji gained appearances in numerous television shows, and in 2001 she starred alongside Tyrone Gibson in 'Baby Boy', and gained other notable roles in shows such as 'ER', 'Sister, Sister', and her first recurring part as Inspector Washington in 'The Division' after her first performance in a major film.
As interesting as many would find Taraji, her successful life has not been without tragedy.
While her love life appears more subtle compared to those of other celebrities, it might be because Taraji experienced a tragic loss early on in her life. Regardless, Henson moved on from the sorrow she lived through, and have dated several prominent figures of the silver screen, but, as things seem, Taraji is not one to cause many upsets or controversies.
A Tragic Loss
During the late eighties while attending Oxon Hill High School, Taraji fell in love with fellow student William Lamar Johnson. Their romance started sweetly, as William became Taraji's high school sweetheart, but according to her, the relationship eventually soured.
After being together for several years, Taraji became pregnant with the only child born from their relationship, and the only child she has had as of yet, Marcell Johnson, born in 1994, but due to William's abusive behaviour, Taraji ended their relationship before the birth of their son.
In her autobiography, Around The Way Girl, Taraji opens her heart in full detail about the circumstances surrounding her relationship with Marcell's father, and how their high school romance came to a sad ending.
She also discusses how her parents went through similar complications that resulted in their separation as well. Despite Johnson's past mistakes that cost him the hand of his high school sweetheart, Taraji allowed her son to have a relationship with his father. Struggling as a single mother in her junior year of college, many of Taraji's closest family thought that she should give up on her dreams of becoming an actress, believing that the birth of her child would complicate her life too much for it to succeed. However, Taraji never gave up hope, holding on to the strength she drew from motherhood.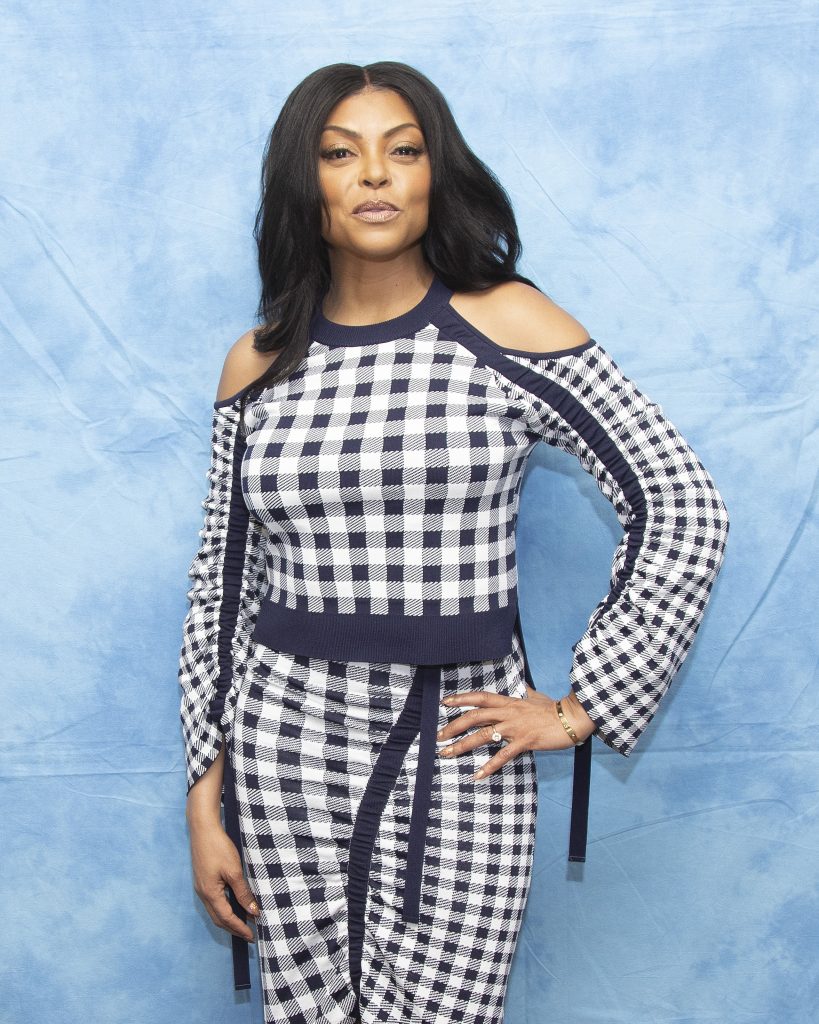 Then, on 25 June 2003, sometime after Taraji's career took off, a tragic fate befell William. He confronted a married couple living in his neighbourhood about the vandalism of a friends property. The couple allegedly slashed the tires on a friend of Johnson's car, but the confrontation at Russel and Charlotte Nickelson's apartment turned into a violent argument that claimed Johnson's life. The Nickelson's appeared in court charged with manslaughter.
According to court files, Russel beat William with a lamp over the head, and Charlotte then proceeded to stab Johnson several times. Charlotte and Russel were convicted and sentenced respectively to 30 and 50 months imprisonment. At the time of William's passing, his son was only nine years old. As Taraji explains in her autobiography, the impact of Johnson's death left both her and Marcell heartbroken and devastated.
Taraji admitted that she often feels sad because her son was robbed of his father at a very tender age, wishing at times that he had more time to spend with him. Taraji has raised her son without the presence of his father, and after years of mourning the family eventually came out strong from the sad fate that could have easily shattered their lives.
Regardless, the memory of William Lamar Johnson remains a tender thought in their hearts.
Ever since their collaboration on the film 'Baby Boy', Tyrese Gibson and Taraji became good friends, and as the years passed have remained close to each other. Tyrese has never shied away from admitting his affection for Taraji, who receives frequent mentions on his social media accounts.
Despite their close relations, Tyrese and Taraji have always only been friends and admit that their relationship might never progress beyond that. Fans of the film 'Baby Boy' were captivated by their chemistry, and for years, they shipped a relationship between them. According to Gibson, who opened up in an interview with Essence Live, their exaggerated personalities might not be suitable for a romantic engagement.
However, their loud personalities afford them an incredible connection and are the source of their enduring friendship. While Tyrese admitted he looks for a lady who compliments his boisterous personality with a soft voice and reserved presence, fans have never given up on the possibility that something romantic might develop between Taraji and Tyrese.
Sadly the hopes of their fans were crushed forever after the '2 Fast 2 Furious' star married for the second time in his life in 2017, to Samantha Lee, who became the mother of their daughter, Soraya Lee, a year later.
One of Taraji's most surprising relationships, mostly due to the secrecy under which it took place, was with the American actor Hill Harper. While many may never have known about Taraji's two-year relationship with Harper, it might be because both actors are well known for keeping their love life extremely private. In fact, for years Harper has remained quiet about the women he dated, and only after 25 years of being in the limelight did he open up about his past romances. Some of his romantic interests include Regina Hall, but the most intriguing relationship was with Taraji.
However, due to the secrecy and mystery surrounding their relationship, few details are known publicly.
In a frank interview with the show 'Unsung Hollywood', Harper admitted that their relationship began after she filmed her debut movie 'Baby Boy'. This makes the most accurate speculation place the timing anywhere between 2002 to 2005. Harper also admitted that his romance with Taraji ended on good terms, and for the duration of their relationship, everything was sweet and amazing.
He added that just because it ended, it doesn't mean the relationship was a failure, and certainly seems not to have been. Although the relationship may have ended, it might have become the reason why Hill admitted that he suffers from Gamophobia, the fear of commitment.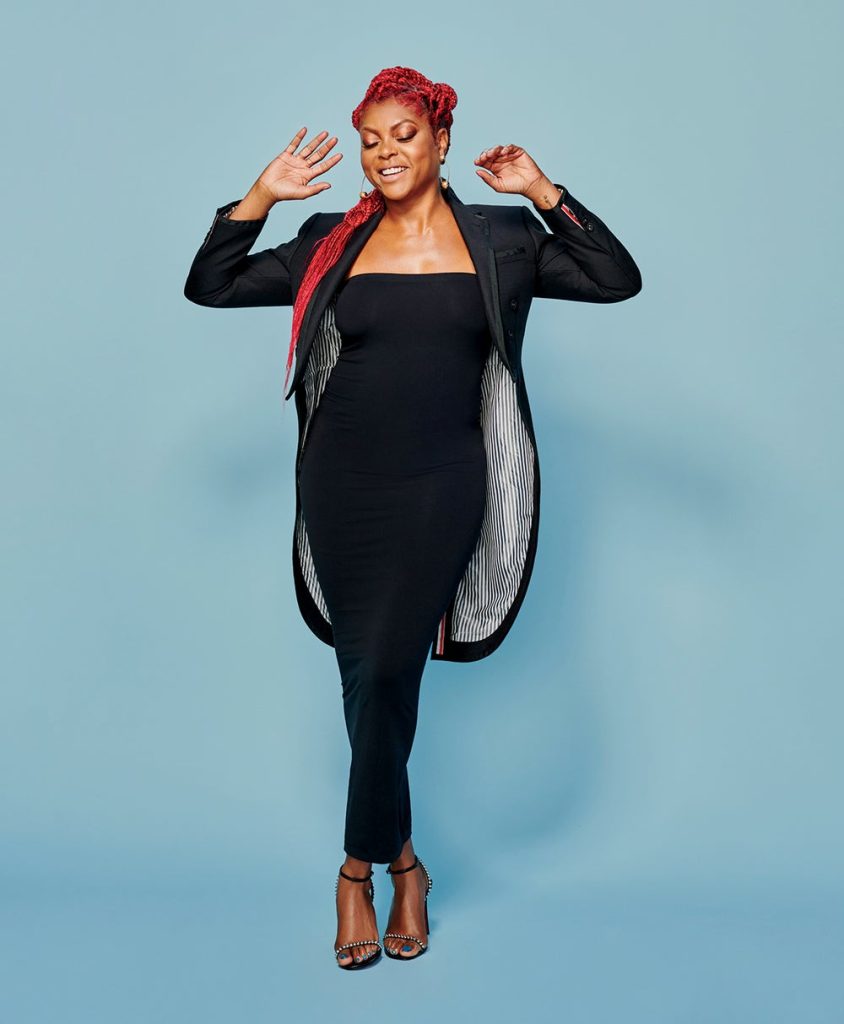 Hill blames the source of his fear on his parents' divorce, and it sounds as if his inability to commit may have been the reason why he and Taraji separated.
Because of the unofficial nature of their relationship, no reason was ever made public for their split, and there is no way of confirming what happened between them. However, Harper made it sound as if the two could have married. Nonetheless, Harper doesn't consider their relationship a failure, and still thinks the world of Taraji.
Another secretive relationship that Taraji had was with the American rapper Common, but the two kept their relationship so private that it is nearly impossible to find any details.
Nonetheless, both Taraji and Common admitted that they dated, and the relationship started in October of 2005, around the time that Taraji starred in Common's music video for his song 'Testify', making it more than a possibility that this was how they met. and lasted for two years until they separated in 2007. Even long after their break-up, Taraji remains hesitant to admit that they were in a relationship. Common never blamed Taraji for the break-up, but admitted that he was devastated when the pair split for which no official reason was ever made public.
The soft-hearted rapper, who admitted to receiving therapy to cope with his romantic losses, rarely speaks about his relationships openly, but considering the nature of his other relationships with Serena Williams and Erykah Badu, things most likely ended on good terms.
CAN'T WAIT 😘!!! https://t.co/Q6JLctgKb5

— Taraji P. Henson (@tarajiphenson) November 19, 2020
As is the case with many celebs, Taraji has been the subject of countless rumours – many which involve Drake and her co-star Terrence Howard, the 'Empire' actress explicitly denied. Her reasons for denying these rumours seem legit enough to believe, and as per usual, it appears that the rumours once again are fake. Although it is true that Drake had a crush on Taraji, the actress spoke frankly on 'The Wendy Williams Show' about the possibilities of dating Drake, stating he is only seven years older than her son, so far too young to strike her fancy. However, Taraji admitted that if Drake were a few years older, she would have definitely jumped at the opportunity to date the singer.
As for the rumours concerned with her and Terrence Howard, her co-star in 'Empire', Taraji says that she never mixes business with pleasure.
The actress also passed on this advice to any young women interested in chasing down a career in filming or television, saying that if you sleep with your co-stars, chances are they would lose interest in working with you, adding that if you have a relationship with any of them, it would be in your best interest to keep it private and backstage.
In 2009, Taraji dated former basketball all-star Lamar Odom, but their relationship came to an end when Odom started dating Khloe Kardashian. Lamar has since admitted his regrets about how the relationship ended, and stated that his romance with the 'What Men Want' actress was one of the most significant relationships he ever had.
As many his fellow players would know, Lamar even carried a photograph of Taraji on the road with him, drawing inspiration from her to get his game on.
Lamar also confessed that he treated the relationship with immaturity, and paid the price for it, but then in September later that year, Odom married Khloe.
However, their relationship saw its fair share of drama, which eventually ended in divorce. In an interview with 'Uncensored', Lamar opened up about his life, speaking freely about drug abuse and, of course, the immature way he handled his relationship with Taraji, stating that he wished he did things differently, and called himself an immature punk who didn't know how to break it to Taraji that he fell in love with another woman.
In 2015, Taraji started dating American football all-star Kelvin Hayden, and after dating for three years, the couple became engaged in 2018. They scheduled the wedding for June 2020, but the pair called off the engagement. Taraji broke the sad news to the world while in an interview with the radio show 'The Breakfast Club'.
In an interview with Extra, earlier in March, Taraji stated that they'd decided to postpone the wedding until July, blaming the delay on the global pandemic. However, during the delay, Taraji and Kelvin came to an amicable decision to call off the engagement. Taraji stated to the Breakfast Club that they considered therapy, but it seemed to be too late to save their relationship.
Taraji gave no official reason why they split, simply saying that things didn't work out between them, but added that she remains an admirer of black love and hopes to see plenty more of it. This heartbreaking news came after Taraji suffered the loss of her uncle due to COVID-19 complications.
For now, most reports claim that the 'Empire' actress is single, and it might be a while before she moves on from her current episode of heartbreak.