Ally Ioannides (Parenthood) Wiki Bio, measurements, parents, net worth
• Ally Ioannides is a 21-year-old Greek-American actress born in Atlanta, GA.
• She was raised in Park City, UT and began acting at age 1•
• She is most known for her roles in "Parenthood" and "Into the Badlands".
• She is vegetarian and loves skiing, dancing and writing.
• Her net worth is estimated to be over $500,000.
Have you heard of Ally Ioannides?
Alexia "Ally" Ioannides was born on 12th January 1998 in Atlanta, Georgia USA, but grew up in Park City, Utah in the USA. This 21-year old commenced her career as a Greek-American actress at the tender age of 11, and at 14 years of age moved to Burbank, California to hopefully focus her budding career on Hollywood. She gained fame with her role of Dylan Jones in the drama series, "Parenthood", and subsequently as Tilda in the martial arts action series "Into the Badlands".
Ally Ioannides' Family Background and Education
Ally's parents are Christine Ioannides of Croation and Swedish descent, and Aristides Ioannides (Greek descent).
Her mother is an actor and producer, and recognized for "The Bad Kids", "ANiMUS" and "Served Cold", and according to Ally, was always highly supportive of her ambitions to become an actress, as was her father. Ally says, "My mom, bless her heart, would drive me twice a week, at least two hours, to LA for auditions. That was really like me getting my foot in the door, which is kind of crazy for someone who has only done theater in Utah."
Her paternal grandfather, whom she calls Papou, was born in Greece and is a survivor of the 1922 Christian Ottoman Greek genocide in Anatolia, Turkey.
Her paternal grandmother, the late Angela Chotas Ioannides, was the principal organist and soloist at the Greek Orthodox Cathedral of the Annunciation in Atlanta for over 50 years, and performed in many community choirs and festivals. Ally has a sister, Katerina Ioannides.
Ally attended elementary school at Pace Academy in Atlanta. Upon moving to Utah, she continued her education at Trailside in Park City, and then at the Madeleine Choir School where she sang in over 300 services and concerts, including the prominent Utah Opera.
Let's get to know Ally Ioannides
Ally was born under the star sign of Capricorn, and enjoys skiing, dancing and writing.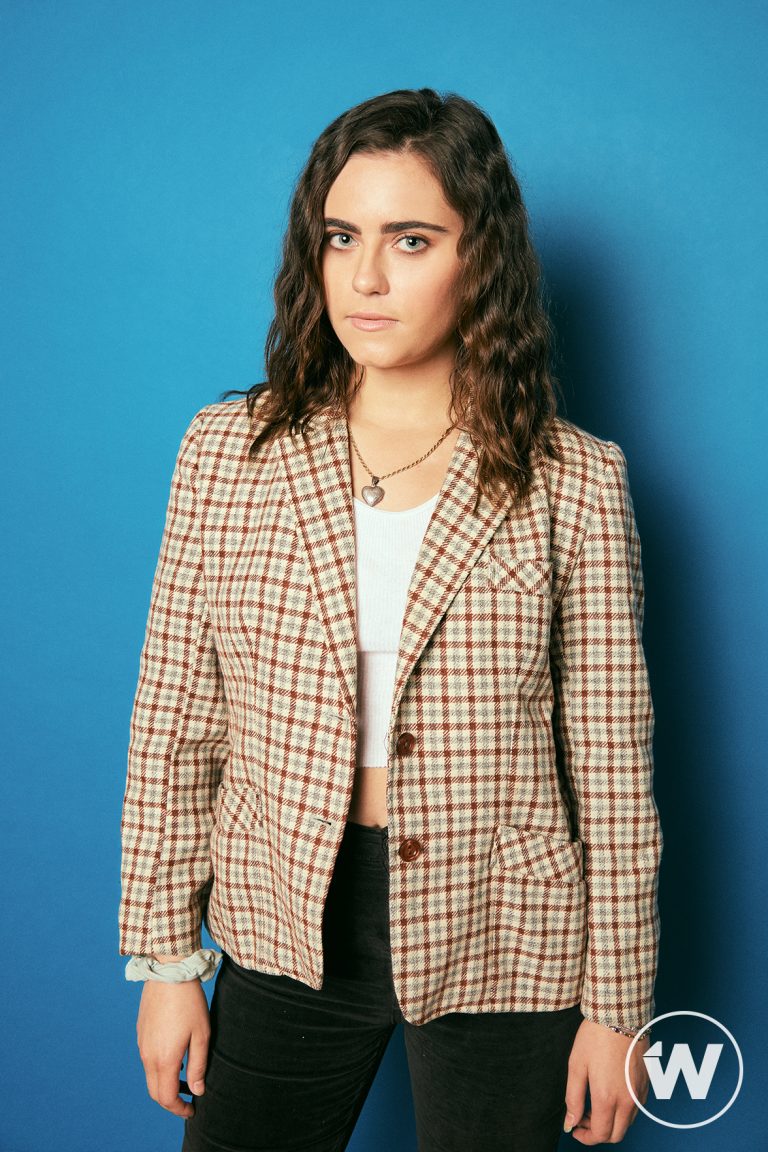 When she was eight years old, Ally and a friend began working on a book, which has been re-drafted several times and which they hope to publish some day. The theme is about two princesses with magical gems in a magical land, which they feel would be fun for kids to read.
In November 2014 Ally stated "I have been vegetarian for about a year. I love meat, but I finally realized I love animals and I love meat so that doesn't really work. You kinda have to choose one or the other. I have been completely vegan for 6 months."
In a YouTube video interview published on 26th February 2015, she mentions that it's a little bit like my "Big Fat Greek Wedding" where her sizable family would eat roast lamb for Easter and special occasions, which made it tricky for her.
Ally went on to say that there were very few places she's been that are as beautiful as the Greek islands, which she loves and where she has created some amazing memories. She loves the feeling and the whole culture, which is so different from America, as everyone relaxes.
Ally has striking blue eyes and dark brown hair, and according to the casting agency, Now Casting, Ally stands 5ft 2in tall (1,57m) and her vital statistics are 36-25-36. It is not known whether she is dating anyone, as she prefers to keep her private life a secret.
How did Ally Ioannides' career develop?
Ally's career began with her acting, singing and dancing in stage musicals at the Egyptian Theatre in Park City, and then the Pioneer Theatre Company and Hale Center Theater in Salt Lake City.
Her first professional role at 11 years of age was as Ester in the stage composition of "A Christmas Story". Amongst others, she played Annie in the popular theatrical story of the same name, Louisa Von Trapp in "The Sound of Music", and Susan Waverly in "White Christmas".
In 2009, Ally acted in a short film called "The Alice Winter", and then continued with several short films, including "The Tsarevich" with Mark Moses which was showcased at various film festivals. The story was set in 1918 where Alexei Romanov, a young hemophiliac prince, is faced with choosing between his family and the Empire of Russian during the furor of the Russian Civil War; Ally played the part of Grand Duchess Anastasia.
Another short film, "Stray", featured in the top 200 for "Project Greenlight", Matt Damon and Ben Affleck's movie making reality series where first-time filmmakers were given the opportunity to direct a movie.
In 2014 Ally assumed the role of Courtney in the web series "Scarlett", and then got a lucky break at the age of 14, with the role of Dylan Jones in the NBC TV series "Parenthood".
How did the role of Dylan relate to Ally's life?
In the abovementioned YouTube video interview, Ally reports that she was incredibly excited to land this role (although initially extremely nervous) and she loved playing the part of the troubled teenager, Dylan.
She expressed that Dylan's character is "quick witted, intelligent and has authority, and I think there is a bit of me in that." She was thrilled when her Papou called her saying it reminded him of the old Greek plays, and went on to say that it is part of her Greek upbringing, not quite to the extent of what Dylan portrays, but that she does have that side of her. In her words, "We don't have to play a submissive role, and I try to look for roles like that." She certainly has lived up to this as all the roles she has taken on recently have been quite dramatic, and portray rebellious characters.
More about Ally Ioannides' career
In 2015 Ally was nominated for the Young Artist Award (for contestants between the ages of 14 – 16) as Best TV Performance in a Series as a recurring actress. She also featured in the paranormal action thriller "ANiMUS", in which her mother Christine also played a role.
Ally soon followed this up with an emotional guest lead role in "Law & Order: Special Victims Unit" which highlighted the treatment of rape on college campuses, and in 2016 took on a guest star role as a psychopathic murderer in CBS' Elementary.
Ally then took on the role of Tilda in the TV series "Into the Badlands", which premiered in November 2015 and, amongst others, features Daniel Wu, Nick Frost, Emily Beecham and Aramis Knight. It is the story of a warrior and a young boy who travel through dangerous lands seeking enlightenment. The cast were required to undergo martial arts training, and the series sports some elaborate choreographed fighting. In 2017 the series was averaging 3,6 million viewers per episode. Due to its popularity, the third season was extended to run a total of 16 episodes and the finale is scheduled to go on air on 6th May 2019.
Ally, who doesn't share info about her personal life, does not appear to have a Facebook account. She has personal Twitter and Instagram accounts, and is most active on Instagram where her handle is "allytheninja" and to which she has attracted over 23,000 followers. The "Into the Badlands" Twitter account currently has a total of over 56,000 followers.
How much is Ally Ioannides worth?
For a young actress with a filmography spanning 10 years, Ally has been proclaimed to have a net worth of over $500,000. She has acted in some dramatic roles, and it certainly looks like this star has a bright career ahead of her.