Andy Hillstrand (Deadliest Catch) Net Worth, Wife, Age, Married, Wiki Bio
• Andy Hillstrand was born in 1963 in Homer, Alaska
• He is a reality television personality best known for appearing on the show "Deadliest Catch"
• He has a net worth of over $1.5 million
• He owns a 17-acre horse ranch in Chandler, Indiana
• He is married with two daughters and two grandchildren
Who is Andy Hillstrand?
Andrew Paul 'Andy' Hillstrand was born on 25 September 1963, in Homer, Alaska USA, so is currently aged 55. He is a reality television personality, probably best recognized for appearing as a commercial fisherman and the co-captain of the 'FV Time Bandit' crab fishing vessel in the reality TV series "Deadliest Catch", which has been airing on the Discovery Channel since 2005.
Would you like to know more about Andy Hillstrand's career and family life? How rich is he, as of now? If you are interested, stay tuned and find out.
Andy Hillstrand Net Worth
His TV career started in 2006, since when he has become known to the public as a reality television personality. So, if you ever wondered how rich Andy Hillstrand is, it has been estimated by authoritative sources that the total size of his net worth is over $1.5 million, accumulated through his successful involvement in the entertainment industry, with another source coming from owning a horse ranch.
Life before Fame
Concerning his early life, Andy Hillstrand spent his childhood in Homer, where he was raised the middle of five sons by his father, John Hillstrand Sr., and his step-mother, Nancy Hillstrand; his biological mother left the family when he was a small boy, and other information about her is unknown. He is the third generation of an Alaskan fisherman, as his father and grandfather were involved in the fishing business. So, under the influence of his father John, Andy became involved in fishing at an early age, alongside his brothers Johnathan and Neal.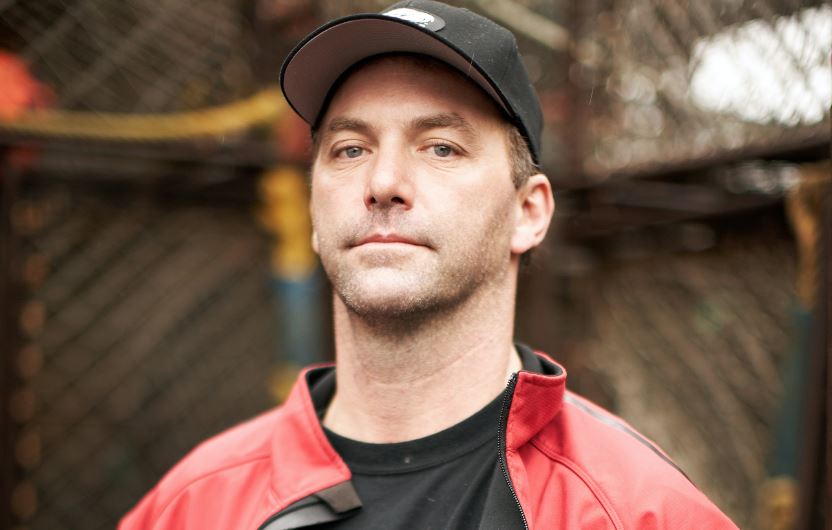 Rise to Prominence and "Deadliest Catch"
Prior to becoming a reality TV personality, Andy Hillstrand worked for more than three decades in the fishing business. However, his life completely changed – perhaps for the better in 2006 – when he came to prominence by being chosen to join the cast of the Discovery Channel documentary TV series "Deadliest Catch", in its second season. He appears in the show as the co-captain of a 113-foot crab fishing vessel, named 'FV Time Bandit', alongside his brother Johnathan, while his other brother Neal works in the position of the boat's chief engineer as well as its primary cook. Andy is the main captain during the Alaskan opilio crab season, and during the other seasons he is in charge of training deckhands. The boat was designed by their father and built in 1991 at the Giddings Boat Works in Coos Bay, Oregon. The six-man crew also includes Neal's sons, Phillip and Alex Hillstrand, serving in as deckhands. The show increased Andy's popularity enormously, as well as his net worth.
About the Show
The documentary TV series "Deadliest Catch" is produced by Original Productions. The first episode of the first season premiered on 12 April of 2005, and has been airing on the Discovery Channel ever since, and is currently its 14th season. The show follows the lives and daily struggle of the crews of several crab fishing vessels in the Bering Sea during three seasons known as the Alaskan bairdi crab, king crab, and opilio crab seasons. Thanks to accomplished success, the show was nominated for four Primetime Emmy Awards in 2007 in such categories as Outstanding Cinematography For Nonfiction Programming, Outstanding Nonfiction Series, Outstanding Sound Mixing For Nonfiction Programming (Single or Multi-camera) and Outstanding Picture Editing For Nonfiction Programming. Furthermore, the episode "I Don't Wanna Die" led the show to win two of three Emmy nominations in 2012. Most recently, it had three Emmy nominations in 2018.
Other Appearances
Additional to his involvement in "Deadliest Catch", Andy has also appeared in other television shows such as the documentary reality series "After The Catch", the TV film "Alaskan Monster Hunt: Hillstranded", and "The Tonight Show With Conan O'Brien", among many others. To speak further about his career, Wayne also served as the co-host of "Deadliest Catch: The Bait" between 2013 and 2016, increasing a lot his wealth.
Hobby Horse Acres
To speak further about Andy Hillstrand, he is also known for owning a 17-acre horse ranch located in Chandler, Indiana, where together with his wife, he launched their own business called 'Hobby Horse Acres', training horses and teaching people to ride. Andy himself spends a lot of time riding, and has even participated in and won various races, including the 1998 Alaska National Barrel Horse Association barrel racing reserve title. He was also the state NBHA champ twice – in 1999 and 2000.
— Andy Hillstrand (@capt_andy) June 19, 2015
Personal Life: Wife, Daughters, and Hobbies
To talk about his personal life, Andy Hillstrand has been married to Sabrina for more than 25 years and the couple is blessed with two daughters named Chelsey and Cassandra; they also have two grandchildren. In his spare time, Andy enjoys riding horses, besides which he is a certified RC pilot and very talented musician, who not only plays the drums and the guitar but also writes music.
Social Media Presence
Many reality television personalities are active across many of the most popular social media sites in addition to their involvement in the entertainment industry and Andy Hillstrand is one of them, as he runs his official Twitter account, on which he has more than 100,000 followers. He uses it not only to promote his job but also to share various other content with his fans. Besides that, the official website of their fishing vessel has been launched, on which you can find more information and buy various items with the logo of the boat.