Annabella Sciorra Wiki Bio, net worth, measurements, children, husband
• Annabella Sciorra is a well-known actress who started her career decades ago and still stars in various successful movies
• She was born in Wethersfield, Connecticut USA, to parents of Italian descent
• She graduated from the American Academy of Dramatic Arts in 1980 and later started the Brass Ring Theater Company
• She won an Independent Spirit Award for the Best Female Lead in 1990 and was nominated for an Emmy Award for her performance in "The Sopranos"
• She is an advocate for ending sexual assault, and her net worth is estimated at over $3 million
Who is Annabella Sciorra?
Annabella Sciorra is a well-known actress who started her career decades ago and still stars in various successful movies. You probably know her for participating in "The Sopranos" and "Jungle Fever", but there's much more about her one can be impressed by.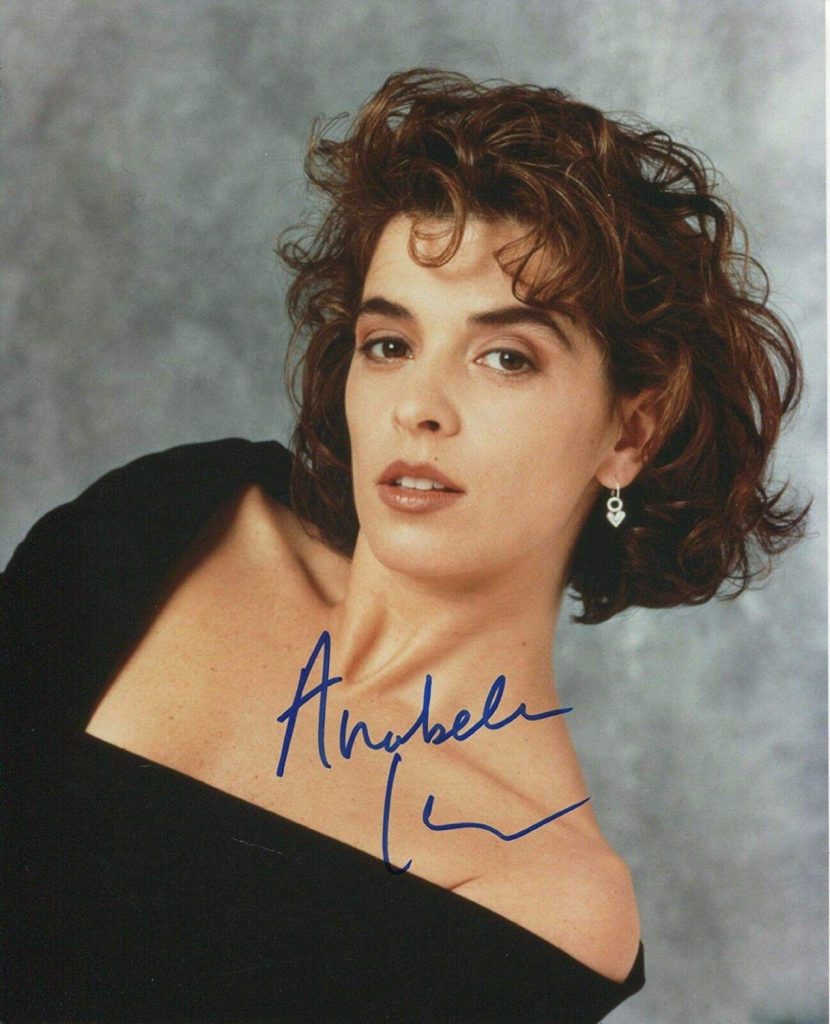 Early life and family
Annabella Gloria Philomena Sciorra was born on 29 March 1960, in Wethersfield, Connecticut USA, to parents of Italian descent, who immigrated to the US from Carunchio, Abruzzo, Italy in 1951. Anabella's father was a veterinarian, and her mother was apparently a fashion stylist, although for some period of time she was a housewife.
During her childhood Annabella showed a sincere interest in the arts, and took dancing classes when still very young. When Annabella was 11 years old, her family moved to Brooklyn, New York City where she attended South Shore High School, matriculating in 1978. Annabella is still very close to her family, and has never moved from New York for this reason. Annabella recalls her childhood to be happy. When she had hard times starring in "The Cure" movie, the director was worried about her state while filming her in tragic scenes of the death of the main character's son. He was wondering what struggles she had to survive while growing up, thinking she was treated badly by the members of her family. However, Annabella couldn't hide her smile admitting that her family was very loving, caring and supportive through all those years: 'I was painfully shy, but I've had a really very loving, very nurturing family, a happy childhood", she said in her interview for The Independent
Education
Annabella continued her education attending drama classes at the Herbert Berghof Studio and at the prestigious American Academy of Dramatic Arts in New York City, successfully graduating in 1980, and sharing the same class with such future actors as Diane Delano, Joanne Giudici, Chris Kinkade and voice-actress Edie Mirman. It's worth mentioning that Annabella graduated in the same year as Jennifer Granholm, a democratic Canadian-American politician, the Governor of Michigan 2003-2011.
Within a year Annabella came to the decision to found a repertory group, and on 5 November 1981 she launched the Brass Ring Theater Company. She was only 21, but even being young she understood the power of support she could bring to children who wanted to take art classes.
First steps in the movie career
Being satisfied with her education and feeling confident and ready to start, Annabella got her first role as Sophia Loren's daughter, Octavia, in a short TV-series "The Fortunate Pilgrim" in 1988. The debut was successful, and Annabella was invited for more work.
In 1989 she debuted in her first movie "True Love", with critics approving her work and kindly mentioning her talents and beauty in numerous articles. For that role Annabella was nominated for the Most Promising Actress award at Chicago Film Critics Association, and won the Independent Spirit Award for the Best Female Lead in 1990. Starring in "True Love" Annabella faced love scenes for the first time, and found them very uncomfortable and weird.
Reporters asked her similar questions about her next movie, "Jungle Fever" in 1990, in which she had love scenes too, and Annabella's answer was always the same: she felt embarrassed and wanted the scenes to be filmed as soon as possible. Though Annabella had a hard time in "Jungle Fever", directed by the legendary Spike Lee with the soundtrack written by the genius Stevie Wonder, it revealed the story of interracial relationship and the disapproval of the society the lovers could face back in the day, and so had great success worldwide..
Another experience was waiting for Annabella in her next movie "The Hand That Rocks the Cradle". Curtis Hanson, the director of the movie, was unsure whether he wanted to see Annabella in the role of Mrs Motts or as Mrs Bartel. Originally wanting Annabella to perform the role of the nanny, he changed his mind and switched the roles between her and Rebecca De Mornay. Though they to screen-tested both ways, the final decision to have Annabella for Mrs. Bartel turned out to be a success.
Further career
Annabella Sciorra had an impressive list of successful movies coming next. She was offered to star in such films as "Whispers in the Dark" (1992), "Mr. Wonderful" (1993), "The Cure" (1995) and a horror movie "The Addiction" (1995), in which she played the role of a vampire Casanova.
Starring in "What Dreams May Come" opposite to Robin Williams turned out to be a complicated experience for Annabella Sciorra. She tried hard to give herself fully to the role, and had to compensate the lack of energy with the help of her family. She shared in her interview for The Independent that she even took an apartment in San Francisco for her family and friends to live there while she was working on the film, after which Annabella could immerse herself back into normal life, hugging her niece or her nephew and communicating with her friends and family to get back to reality. She once shared with her friend that she felt she had aged after starring in that movie, and her friend had to admit that she indeed looked exhausted and, yes, older than before that work. 'I felt that there would be too much crying involved, and that it would be very tough to do that and remain sane at the end of the day. Ultimately, I was afraid of how far I would go with this character, because I knew I wouldn't be faking it,' Annabella said on her doubts about taking part in the movie.
Another round of success overtook Annabella when she was invited to take part in "The Sopranos" TV-series (2001-2004), playing the role of Gloria Trillo, the lover of the main character, Tony Soprano, who haunted her lover in his dreams even after her death. Annabella was nominated for an Emmy Award for her performance in the series. Her career never stopped, and Annabella co-starred in such movies as "Chasing Liberty" (2004), "Find Me Guilty" (2006) and "Marvelous" (2006). Then she switched her attention to TV series and full committed herself to such projects as "The L Word" (2007), "Mental" (2009) and "The Whole Truth" (2010).
Annabella never gave up playing in the theatre either, and took part in such stage projects as "The Vagina Monologues" (1999), "Roar" (2004) and "Spain" (2007). She part-won the Lunt-Fontanne Award for Ensemble Excellence at the Theatre World Awards for the Broadway performance of "The Motherfucker with the Hat" in 2011. Recently she took part in an off-Broadway play "A Month in the Country" in 2015, and continued in such movies as "GLOW" (2018), "Luke Stage" (2018) and "Daredevil" (2018).
— Annabella Sciorra (@AnnabellSciorra) June 16, 2018
Personal life
Annabella married actor Joe Petruzzi in 1989 – their marriage was far from ideal since the two rarely saw each other due to their high workload, with Joe mostly extremely busy in such TV-series as "Neighbours", "Police Rescue" and "Secret Weapon". After being married for four years, Annabelle and Joe divorced in 1993. They had no kids.
In 2004 Annabelle found another love and dived into a relationship with Bobby Cannavale, an American actor, famous for his appearances in "The Station Agent" (2003) and "Shall We Dance?" (2004). Their affair lasted for three years, and the couple split up in 2007 without marrying or having any kids.
Current life
In 2017 Annabella Sciorra revealed that she was (allegedly) raped by Harvey Weinstein, a film producer, in the 1990s. For more than twenty years she doubted whether she could tell her story or not, but when The New Yorker published the stories of 13 women who also accused Weinstein of sexual assault and harassment, Annabella decided that she shouldn't keep silent any longer and gave more details about one of the most unpleasant episodes in her life. In a big interview for The New Yorker, Annabella admitted that she is still afraid of the threats that akeep on coming, apparently from Weinstein's inner circle. Annabella takes part in discussions or supportive events where more and more people speak out about what Harvey Weinstein allegedly did. She says people just can't leave it like this and the truth needs to be declared.
She's worried about any type of discrimination, and doesn't keep silent when it comes to such cases. Along with Rosanna Arquette, Alyssa Milano and other activists she fights for society acknowledgement of such problems as sexual slavery, harassment and sexual assault. She also cares about climate and global warming. Annabella is close to charity organizations, helping to develop educational programs for girls from countries with low socio-economic level. She uses her Twitter account to spread the word, and she's read by more than 21,000 followers. She also has an Instagram account, with more than 10,000 fans. She gets massive support from her fans in Italy, in the comments to her photos. Annabella says that she's an atheist: 'I couldn't connect with the afterlife thing because I don't have any strong religious beliefs. I think when you die there's just a lot of dirt'.
Appearance
Annabella Sciorra is 5ft 4ins (1.63m) tall. She has light hazelnut eyes and long dark-brown hair which she sometimes dyes black. She weighs around 121lbs (53kgs), and her vital statistics are 34-23-33.
Net Worth
Annabella's net worth is authoritatively estimated at over $3 million, which would seem likely to rise assuming that she successfully continues her career.