Annie D'Angelo: Willie Nelson wife's Wiki, Age, Bio, Family, Date of Birth, Net Worth
Who is Annie D'Angelo?
Annie D'Angelo, born on the 29th of April 1963, is a former make-up artist, but who became famous as wife of country music star, Willie Nelson. The two have been married for almost three decades, and are the parents of two boys.
Annie D'Angelo's Early Life and Career
Unfortunately, not much is known about D'Angelo's life, except that before meeting her famous husband, she already has a career in Hollywood working as a make-up artist. It was during the '80s that she came to Hollywood, and started working in the movie and television industry.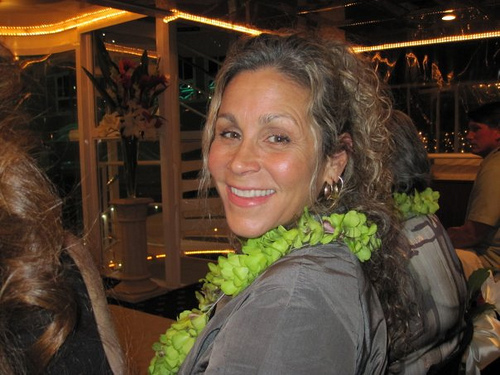 One of D'Angelo's earlier works was in the movie "Bachelor Party", starring Tom Hanks, Adrian Zmed, Wiliam Tepper and Tawny Kitaen, as the make-up artist. In 1987, D'Angelo worked on two films – "Hot Pursuit" as a make-up supervisor, and "The Rosary Murders" as a make-up artist. The following year, she worked on the television movie "Where the Hell's That Gold?!!?", and the action film "Gleaming the Cube" starring Christian Slater. Her work as a make-up artist in the entertainment industry certainly established her career as well as her net worth.
Annie D'Angelo's Net Worth
As of late 2018 and based on authoritative sources, D'Angelo's net worth is reported to be over $1 million, acquired largely from her years working as a make-up artist in Hollywood, no doubt supported by husband Willy's net worth estimated at over $25 million.
Annie D'Angelo's Personal Life
In terms of her personal life, D'Angelo is married to country music start Willie Nelson. The two met in 1986 and have been married since 1991. She is Nelson's fourth wife.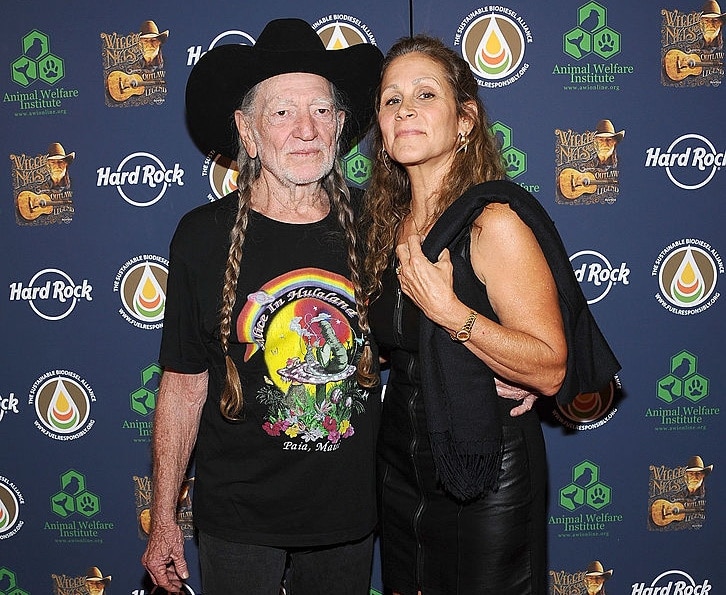 Before this marriage, Nelson had a long and colourful love life. He was first married in 1952 to Martha Willies, and with whom he has three children together, namely Lana, Susie, and Willy Billy Hugh, Jr. They were together for 10 years, before divorcing.
In 1963 Nelson married Shirey Colli, but eight years later Collie found out that he had fathered a child with another woman named Connie Koepke, divulged when a hospital bill came bearing Nelson and Koepke's names. After their divorce, Nelson went on to marry Koepke in 1971 and they had two children together, Paula Carlene Nelson and Amy Lee Nelson, but then divorce in 1988.
D'Angelo met Nelson in 1986, while he was still married to Koepke, on the set of the movie "Stagecoach", on wiche she was part of the makeup team. The two started dating later, and in 1991 married at St. Alouin Church in Nashville, Tennessee. D'Angelo and Nelson have two children together: Lukas Nelson, born in December, 1988, and Jacob Micah Nelson, born on the 24th of May 1990. The two are still together, and currently living in Hawaii.
Annie D'Angelo's Husband
D'Angelo's husband is country superstar singer Willie Nelson. Born on the 29th of April 1933, Nelson is a country music icon, singer, songwriter, author, poet, actor and activist. He entered the music scene in the '60s, and became famous for his albums "Shotgun Willie", "Red Headed Stranger", and "Stardust." He is credited as one of the pioneers of the subgenre, 'outlaw country.'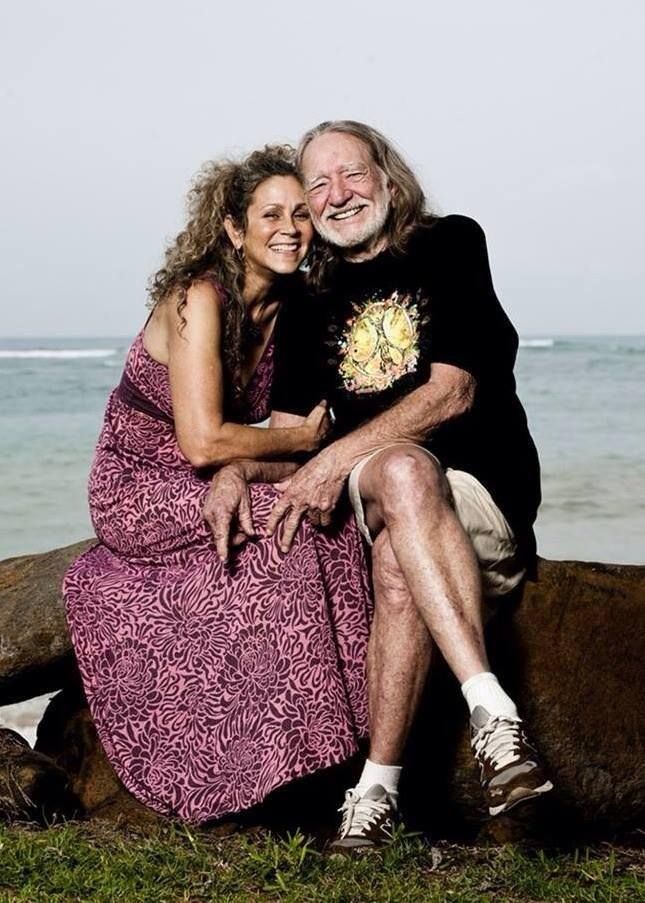 Aside from a successful music career, Nelson also became a well-known actor. He debuted in the movie "The Electric Horseman", and made memorable performances in the movies including "Barbosa", "Honeysuckle", and "Red-Headed Stranger." He also appeared in the movie "Stagecoach" where he met his wife, D'Angelo. He has also appeared as himself in many films, including "Austin Powers: The Spy Who Shagged Me", "Space Ghost Coast to Coast", and "Broken Bridges." He has appeared in over 30 movies, most recently in "Lost in London."
Nelson is also a prolific author, having written countless of books throughout his career. His first was "Willie: An Autobiography" released in 1988, and was followed by "The Facts if Life: And Other Dirty Jokes", "The Tao of Willie: A Guide to the Happiness in Your Heart", and "Roll Me Up and Smoke Me When I Die: Musings from the Road."
Nelson is also a well-known activist, having supported a number of causes. In 1985, Nelson alongside Neil Young and John Mellencamp set up Farm Aid to help promote awareness of the importance of family farms. He is also an advocate of legalizing marijuana, co-chairing the National Organization for the Reform of Marijuana Laws advisory board. He and his wife built two Pacific Bio-diesel plants to promote the use of biodiesel. Other causes that Nelson supports include the proper treatment of animals, and fighting for the rights of the LGBT community.
In terms of his personal life, Nelson is apparently happily married to Annie D'Angelo, his wife of 27 years.