Annie LeBlanc Wiki Bio, age, height, real name, boyfriend, brother, facts
• Annie Leblanc was born in 2004 in Augusta, Georgia, USA.
• She is a singer, actress and YouTuber.
• She is home-schooled and started gymnastics classes at the age of two.
• She has had two tours and released multiple songs.
• She has won multiple awards and her net worth is estimated to be over $500,000.
Who is Annie Leblanc?
Annie was born as Julianna Grace LeBlanc on 5 December 2004, in Augusta, Georgia USA, and even though she is only 14, she has managed to achieve a lot already – she is a singer, an actress, and gymnast as a YouTuber. She is a daughter of Katie and Billy Leblanc, and has a younger sister Hayley. Her father was born in Louisiana in 1980 and is an ex-member of the US Navy, which he decided to quit after Annie's older brother Caleb died on 1 October 2015.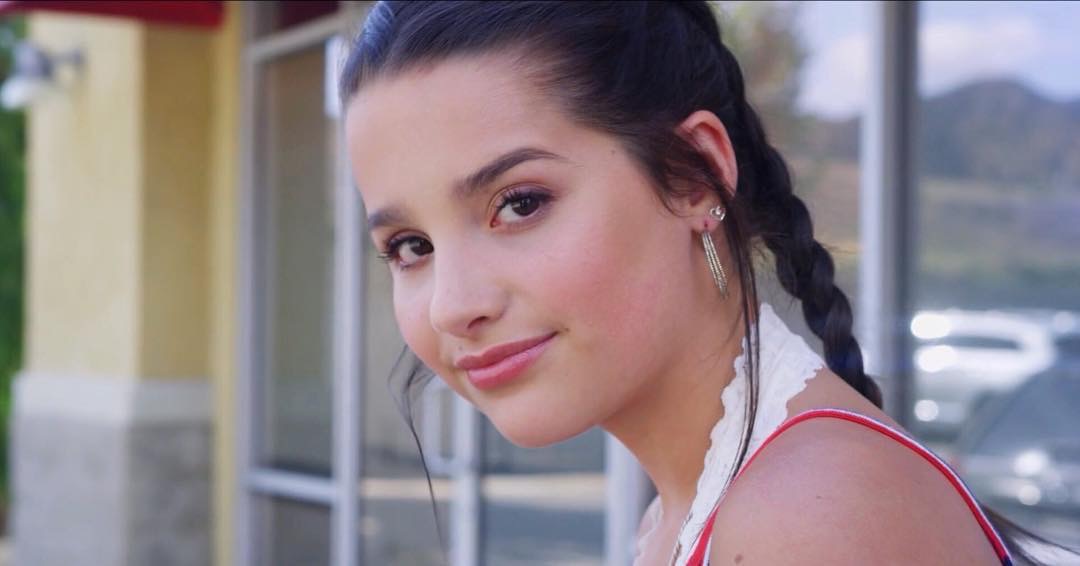 Education and the beginning of her career
There is one thing which is somehow special about Annie because you don't see it that often – she is home-schooled.
All the credits for the start of Annie's career and for her interest in what she does go to her parents. She started attending gymnastics classes at the age of two, and about a year later, her parents started posting videos of her and her brother and sister on their vlog YouTube channel Bratayley. She stopped taking gymnastics classes in 2017 but is still in shape for it. Not a lot of people know the reason why she stopped taking these classes – the truth is that her fans recognized her and started to follow her around, which Annie had a real problem with.
Music career
It might sound strange to someone that a 14 year-old girl has a career, but it is true – Annie has more fans than you could even imagine. Her parents launched a YouTube channel for her in 2008 called "Acroanna", on which they uploaded Annie's gymnastic videos, and her tutorials even though she was only three at the time. She later on changed the name of the channel to "Annie Leblanc" in 2017, and started uploading her own songs and cover songs on the channel: "Fly" (cover song), "Little Do You Know" (cover song with Hayden Summerall), "Birds of a Feather", "Photograph", "Ordinary Girls" and "Little Things", the last one was uploaded onto YouTube in 2018. She has already had two tours – "The Left Me Hangin' Tour" in 2017 and "Rock Your Hair Tour" in 2018. She has over 13 million fans on her account "annieleblanc" on the app musical.ly. Annie also landed a pop country compilation album on iTunes, entitled "Lollipop".
Acting career
Annie's acting career started in a rather odd way. Annie collaborated with another social media star – Hayden Summerall – on a YouTube cover song called "Little Do You Know". Fans thought how that the two of them were dating, and they created fan-fiction with made-up storylines about their relationship. They even photoshopped the two of them together in pictures in order for it to appear more realistic, calling them "Hannie". It was this weird fans' obsession which helped Annie become an actress. Rob Fishman, the founder of Brat media, heard about "Hannie", and decided to put them into an upcoming show as a couple. One weekly American entertainment trade magazine and website "Variety" announced how these series named "Chicken Girls" were going to be released on Brat's YouTube channel., and it was officially released in 2017, showing a group of friends and dancers at Attaway High living their everyday lives.
It attracted an amazing number of over 10 million views on YouTube, and although the second season was released the year after, it was not as popular as the first season. The third season started airing in September, 2018. "Chicken Girls" got so much attention that Lionsgate decided to make a full-length feature movie. It is also planned to turn the show into a book series. Other than "Chicken Girls", Annie also co-hosted the series "We are Savvy" in the summer of 2017, which was focused on music and fashion.
Awards
Annie was nominated for three awards during 2017 and 2018. In 2017, she was nominated for Streamy Awards in the category of "Kids and Family" but didn't win it. In 2018, she was nominated for two awards: Shorty Awards for the Muser of the Year which she won and Streamy Award for Acting in a Drama which she didn't win.
Appearance and net worth
Annie is 4ft 3 inches (149cm) tall, weighs around 99 pounds (45kg), has a long dark brown hair, and was born under the zodiac sign Sagittarius. According to authoritative sources, her net worth is estimated to be more than $500,000, accumulated from selling her own merchandise such as hoodies, water bottles and fidget spinners.
Caleb Leblanc's death
Caleb Leblanc, Annie's brother, died on 1 October, 2015. He was 13 at the time and had an initially undetected heart condition called Hypertrophic cardiomyopathy, which was the cause of his death. Caleb showed no symptoms of any disease or condition, so his death was a big shock for everyone. The family of Leblanc has a history of Hypertrophic cardiomyopathy, and after Caleb's death they tested both of their daughters for this condition, both of which turned out to be negative.
Trivia
The LeBlanc family had five dogs – Winnie, Piper, Gigi, Rylie and Toshi, however, Toshi and Rylie passed away in 2013. Annie is a part of another YouTube channel called "Gymscool". She spent five months in Japan when she was two years old. She can play the keyboard, the guitar and the ukulele. Her favorite shows include "Stranger Things", "Fuller House" and "Riverdale". Annie's Twitter account has close to 275,000 followers while her Instagram account has a stunning number of seven million followers. Her YouTube account has 3.5 million subscribers.