Ant Anstead from "Wheelers Dealers" Wiki: Net Worth, Christina El Moussa, Wife, Body, Girlfriend, Parents
• Ant Anstead is a television host, motor specialist, designer, car builder, and artist.
• His net worth is over $100,000 and is earned through his varied career.
• He was a member of the Hertfordshire Constabulary in 1999 and was commended for acts of bravery before leaving to pursue his car-building career in 200•
• He has been the co-host of "For the Love of Cars" since 2014 and "Wheeler Dealers" since 2017.
• In his personal life, he was married for 12 years until 2017 and has since been in a relationship with American television personality Christina El Moussa.
Who is Ant Anstead?
Anthony Richard Anstead was born in March 1979, in Plymouth, Devon, England, and is a television host, motor specialist, designer, car builder, and artist, perhaps best known for being the co-host of the automotive show entitled "For the Love of Cars" alongside Philip Glenister since 2014. He also became the co-host of the show "Wheeler Dealers" in 2017.
The Wealth of Ant Anstead
How rich is Ant Anstead? As of late-2018, sources inform us of a net worth that is over $100,000, earned through his varied career, including on television, and from car design work. As he continues his career, it is expected that his wealth will also certainly increase.
Early Life, Education, and Career Beginnings
While Ant was born in Plymouth, his family moved to Ely, Cambridgeshire where he would stay until he was 10 years of age, when the family moved to Hertfordshire, where he attended Richard Hale School, and later Haileybury School to complete his A – Levels. He initially didn't think of finding a career on television, instead joining the Hertfordshire Constabulary in 1999 to become a Police Constable. He was first stationed at Bishop's Stortford before moving to the Cheshunt police station, serving as a member of the TFU or Tactical Firearms Unit located in Welwyn Garden City, which made him one of the youngest armed officers in the United Kingdom. During his police career, he received two commendations for acts of bravery, but realized at some point that his passion was elsewhere, desiring to have a career that was focused on cars, and he resigned from the police force in 2005 to pursue a car-building career. He initially began his work as a builder and restorer for various clients, also working on recreational vehicles and one-off pieces for collectors and enthusiasts.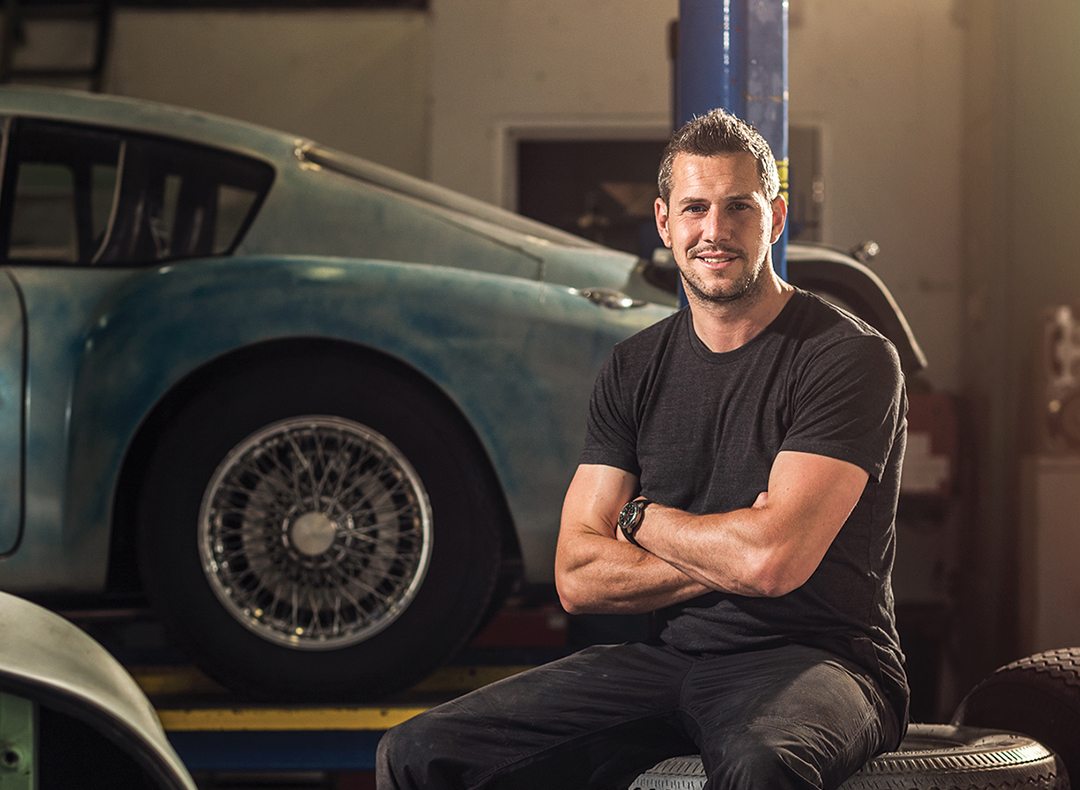 Television Shows and Semi Professional Football
While working as a designer, Anstead also tried his hand as a semi-professional football player, over one and a half decades played mote than 700 matches at Ryman, initially as a goalkeeper before transitioning to striker. He gained distinction, being the only player to win the Ryman league in both positions. In 2014, wanting to make more of his career as a designer, he decided to start his own television production company, which would be responsible for producing his own show called "The World's Most Expensive Cars".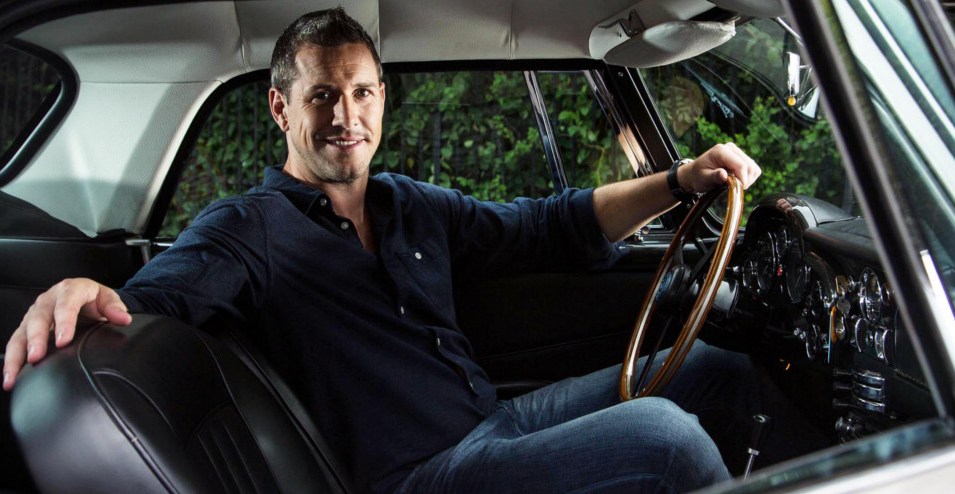 During the same year, he was invited by Channel 4 to become a host of their own automotive show, seeing his experience with vehicles, and his foray into television production, becoming one of the co-hosts of the show "For the Love of Cars" alongside actor Philip Glenister, who is also a car enthusiast; he is presented as the show's restoration expert and a renewed designer. The one hour automotive show started being broadcast in the UK, and aims to feature British as well as European cars, focusing on both the social and the engineering side of vehicles.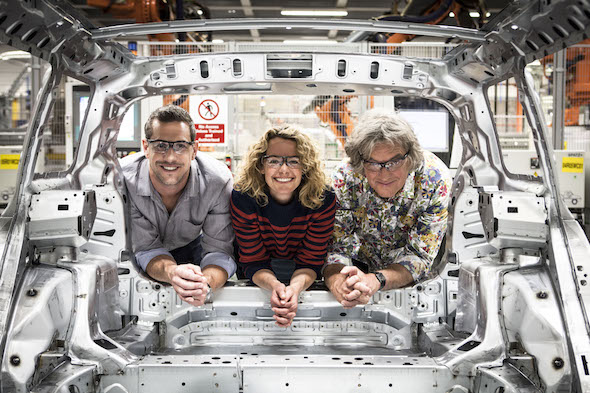 Other Projects
While working on "For the Love of Cars", Ant started other projects as well, including other television shows such as the 2015 BBC Two live show entitled "Building Cars Live", alongside Kate Humble as well as James May. Two years later, he made headlines once more as he became the co-host of the car show entitled "Wheeler Dealers", replacing Edd China, which has its presenters going on missions to save repairable enthusiasts' vehicles, usually to a budget before eventually selling the car to a new owner.
Aired on Discovery Real Time, China was the host of the season for its first 13 seasons before Ant took over. Clients often come from the UK, though the presenters have travelled to parts of the US to look for classic cars to buy and restore. A spin-off series was also launched called "Wheeler Dealers Trading Up", which focuses on buying and selling rather than restoration. The show has the host beginning with $3,000, and eventually makes his way to buying a Porsche 911 during the first season. Aside from television, Ant also does motivational speaking, and appears in various live UK car shows.
Personal Life and Book
For his personal life, it is known that Anstead was married to Louise Herbert for 12 years until they divorced in 2017. They were together for over 20 years including their marriage and have two children. He also has three siblings, and is the second oldest among four boys. In 2018, it was reported that he is in a relationship with American television personality Christina El Moussa – the two have been dating since 2017. She is best known for being the co-star of the show "Flip or Flop" alongside her ex-husband, finding success as one of the first people to promote the strategy now known as "house flipping".
During his free time, Anstead also does charity work and is known to be a patron of Harrison's fund which helps fight against the disease Duchenne muscular dystrophy, particularly helping children who are affected. He has also released a book entitled "The Story of the British Police Car", concentrating on unique police car designs he created. He also shares some background about his police past.