NBA Youngboy Wiki Bio, Age, Kids, Net Worth, Girlfriend, Affairs, Height
• NBA YoungBoy, born Kentrell DeSean Gaulden, is a rising hip-hop star from Baton Rouge, Louisiana.
• He started making music at age 14 and released his first mixtape, "Life Before Fame", in 201•
• His song "Outside Today" reached No. 31 on the Billboard Hot 100 chart.
• He has four children with three different women and has been involved in various legal issues.
• He has gained a large following on social media, with over six million followers on Instagram.
Who is NBA Youngboy?
NBA YoungBoy has risen to fame in recent years, most notably with the song "Outside Today", which eventually reached No. 31 on the Billboard Hot 100 chart. He has so far released one full-length studio album "Until Death Call My Name", on the 27th April 2018, having launched his career when he was only 15 years old.
So, do you want to find out more about NBA YoungBoy, from his childhood to most recent career endeavors, and his personal life as well? If yes, then stay with us for a while as we bring you closer to this rising hip-hop star.
NBA Youngboy Wiki: Age, Early Life, and Education
Born as Kentrell DeSean Gaulden, on the 20th October 1999 in Baton Rouge, Louisiana USA, he was raised by his maternal grandmother, partly his father was sentenced to 55 years in prison, after which his mother deserted him. While still young, YoungBoy broke his neck and had to wear a head brace for some time until his spine healed, and he still has scars on his forehead from wearing the brace. He left school in ninth grade as he wanted to focus on music, but was soon arrested and spent some time in the detention center in Tallulah, Louisiana, initially charged with attempted murder. During his time there, he worked on his music and upon release from the detention center, he moved in with his friend, NBA 3Three, after his grandmother died of heart failure. NBA 3Three was already a rapper, and they started working on the music together, but in order to pay studio time, they indulged in petty criminal acts to obtain the money they needed.
Career Beginnings
At just 14 years old, YoungBoy started making music with a microphone that he bought in Walmart. In 2015, his first mixtape appeared entitled "Life Before Fame", which was soon followed by several other releases, such as "Mind of a Menace" and its sequel "Mind of a Menace 2", however, he felt the first rays of success with the release of the mixtape "38 Baby", a collaboration with Baton Rogue rappers Keven Gates, Boose Badazz, his friend NBA 3Three, and also Stroke Tha Don. Just a week later, YoungBoy's new mixtape was released, the third installment in the "Mind of a Menace" mixtapes, after which YoungBoy spent half a year in prison, following a drive-by shooting in which he was involved. Jail time didn't stop him from making music though, and he released two more mixtapes "Before I Go: Reloaded and Mind of a Menace 3: Reloaded". In order to get out of prison early, YoungBoy accepted a plea deal and posted bail, and so was released in May 2017, after being taken into prison in December 2016.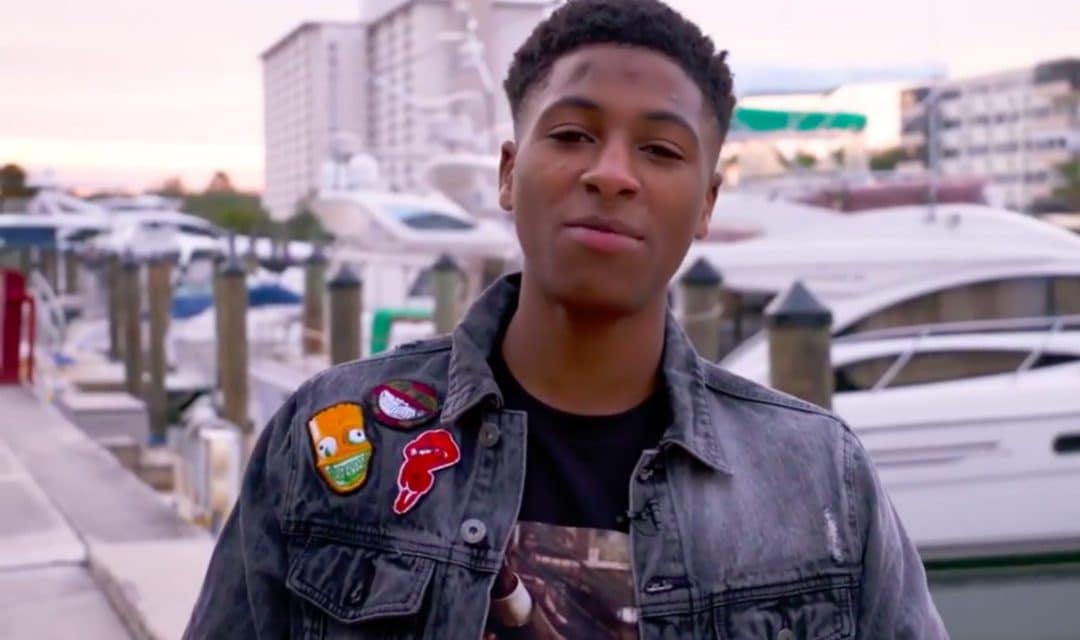 Rise to Prominence
YoungBoy continued making music, and after a few days the single "Untouchable" came out, so he gradually became more successful boosted by the music video for the song "41" that included contributions from such musicians as Meek Mill, 21 Savage, Young Thug, and Yo Gotti, then another mixtape "A.I. YoungBoy", which reached No.4 on the Billboard 200 chart. His previous single "Untouchable" found itself at No. 95 on the Billboard Hot 100 chart, while "No Smoke" peaked at No. 61.
His debut full-length album came out on the 27th April 2018, while the first single from the album had been released in January and became his highest charting song, as it reached No. 31 on the Billboard Hot 100. Later that year, NBA YoungBoy held a concert in Atlanta, during which he passed out on stage, not once, but two times.
NBA YoungBoy Net Worth
Since launching his career, YoungBoy has become a part of the Louisiana rap scene and has taken the public by storm. He has only recently released his first full-length album and certainly, he will not stop here. So, have you ever wondered how rich NBA YoungBoy is, as of early 2019? According to authoritative sources, it has been estimated that YoungBoy's net worth is as high as $3 million, which is quite impressive. Undoubtedly, his wealth will increase in the upcoming years, assuming that he successfully continues his career.
NBA YoungBoy Personal life, Legal Issues, Relationships, Children
When it comes to his personal life, YoungBoy faced several problems with the law, and most recently received a 10 year suspended sentence and three years of active probation, after yet another involvement in the drive-by shooting. He was also arrested after he was accused of assaulting and kidnapping his now ex-girlfriend Jania.
To speak of his relationships, at the age of 19 NBA YoungBoy already has four children with three women. He has been seen with a few celebrities, including Danielle Bregoli, better known as Cash Me Outside Girl, then with Floyd Mayweather's daughter Iyanna, among others.
NBA YoungBoy's Internet Fame
Over the years, NBA YoungBoy has become popular on social media platforms, especially Instagram and Twitter, though he is also popular on Facebook. His official Instagram page has over six million followers, with whom he has shared pictures of himself from various events. You can find him on Twitter as well, on which he has more than 1.3 million fans, while on Facebook, NBA YoungBoy has almost 900,000 loyal fans.
So, if you aren't already a fan of this rising star of the hip-hop scene, then this is a perfect opportunity for you to become one, just skip over to his official pages.