Atz Kilcher's Wiki: Net Worth, Age, First Wife, Death, Siblings, Family
• Atz Kilcher is the patriarch of the Kilcher family, starring in the reality TV series "Alaska: The Last Frontier"
• He is of Swiss ancestry and is the oldest of 8 siblings.
• His net worth is estimated to be $7 million, earned mostly through the show and his musical career.
• He has 4 children from his three marriages, Jewel, Shane, Atz Lee, and Nikos.
• His children have gone on to pursue music and television, with Jewel reaching No. 2 on the Billboard Hot 100.
Who is Atz Kilcher?
Have you heard about the reality TV series "Alaska: The Last Frontier", a group of people who live in Alaska, and survive without plumbing, electricity and other relatively normal life necessities? If not, then you don't know who Atz Kilcher is, and if yes, you have heard about Atz, but we are here to bring him to you. Atz Kilcher was born on the 2nd September 1947, in Homer, Alaska USA, and is the oldest of the Kilcher family, most of whom are a part of the reality TV show "Alaska: The Last Frontier", which has aired on the Discovery Channel since December 2011. Do you want to know more about Atz' extraordinary life in the Alaskan wilderness, his wife, children, even his parents?
Atz Kilcher Early Life, Parents, and siblings
Of Swiss ancestry, as his parents, Yule and Ruth Kilcher were Swiss immigrants who settled in Alaska in order to avoid World War II, Atz is the oldest of eight children, and from an early age was taught how to fend for himself and his dearest in the Alaskan wilderness. Learning survival skills wasn't Atz's only interest, as he was immensely interested in music too, since his mother was a classical singer, poet and writer as well. He would later chase music as a profession, performing in clubs across Alaska, even releasing two studio albums "Valley" in 2007, and "Filled Air" in 2008.
Alaska: The Last Frontier
Being the patriarch of the Kilcher family, Atz has become a renowned TV personality, once the Discovery channel cameramen entered the Kilcher homestead, found 11 miles from Homer. Living in a simple cabin with his wife and children, Atz and the rest became the stars of the new reality show, "Alaska: The Last Frontier", which premiered on the 29th December 2011 and since when seven seasons have been aired, with the last episode on the 12th February 2018. Alongside him in the series, we can see his wife Bonnie, his brother Otto, and Atz' children, Atz Lee Kilcher and Shane Kilcher, and other
members of the larger Kilcher family
.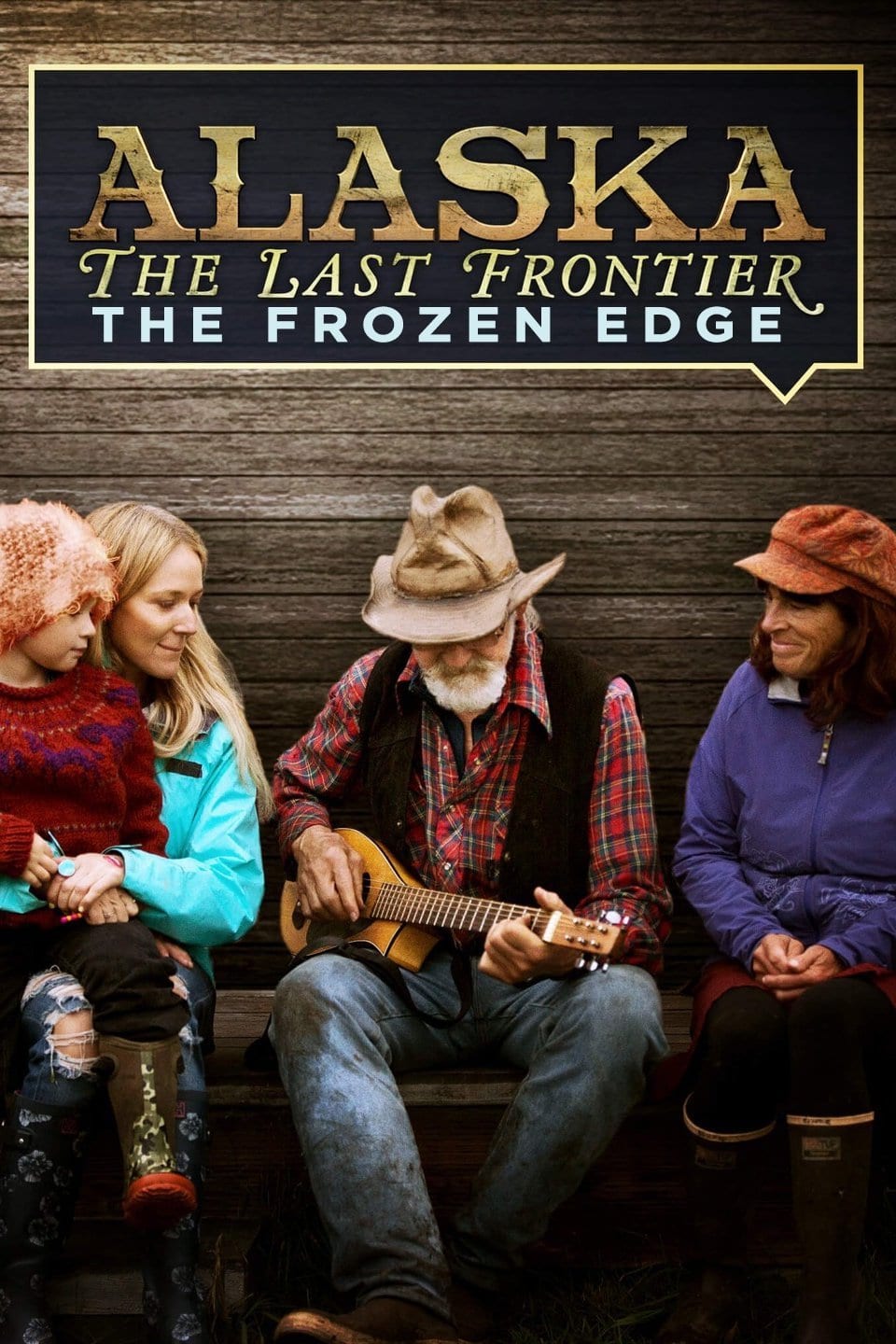 Atz Kilcher Net Worth
Although in reality Atz and the rest of the Kilchers need no money as they are actually self-sufficient, his wealth is quite impressive, earned mostly through the show "Alaska: The Last Frontier", though his musical career also contributed his wealth. So, have you ever wondered how rich Atz Kilcher is, as of mid- 2018? According to authoritative sources, it has been estimated that Kilcher's net worth is as high as $7 million, which is pretty impressive don't you think?
"As a young kid, I learned all I could about what triggered him. Driving in dangerous conditions, hauling coal, haying with rain approaching … At times, there was simply no rhyme or reason." From my memoir, "Son of a Midnight Land": https://t.co/UfdWaf0uS9 pic.twitter.com/KUxhZsT8Ny

— Atz Kilcher (@akilcher) October 13, 2018
Atz Kilcher Wives and Children
What do you know about the Kilchers in the first place? Do you know that Atz has four children and that he has married three times, and living with his third wife, Bonnie Dupree? His first wife was Lenedra Caroll, with whom he has three children, Jewel, Shane and Atz Lee Kilcher. He and Lenedra knew each other from an early age, and were living in Utah where Atz attended Brigham Young University. There is no official information as to when the two married, but it is believed that they had a wedding ceremony in the late '60s; the two divorced in the early '80s. He has a son with his second wife Linda, named Nikos.
Atz Lee Kilcher's Wife, Bonnie Dupree
Bonnie Dupree was born on the 5th February 1954, in Saranac Lake, New York State USA, and is a reality TV star, best known to the world for her appearance in the show "Alaska: The Last Frontier", next to other Kilcher family members. Before marrying Atz, Bonnie was married to Doug Schwiesow with whom she has two children, Hannah and Karl. Doug died of cancer, and Bonnie was left in the Alaskan wilderness all alone, but soon found the Kilcher farm, and romance sparked between her and Atz. The two don't have children together.
Atz Kilcher Children
Let's share some information about the Atz children – we will start with Jewel, born on the 23rd May 1974 in Payson, Utah USA, however, she spent her childhood in Homer, Alaska. From an early age, she was interested in music, especially singing and yodeling influenced by her father. She studied operatic voice at the Interlochen Arts Academy in Michigan, but struggled to get her career going. She made her breakthrough with the song "You Were Meant for Me", which reached No. 2 on the Billboard Hot 100 charts, while achieved platinum status in the US and Australia as well. Her debut studio album "Pieces of You" came out in 1995, and since then Jewel has released 12 studio albums, including "Picking Up the Pieces" in 2015.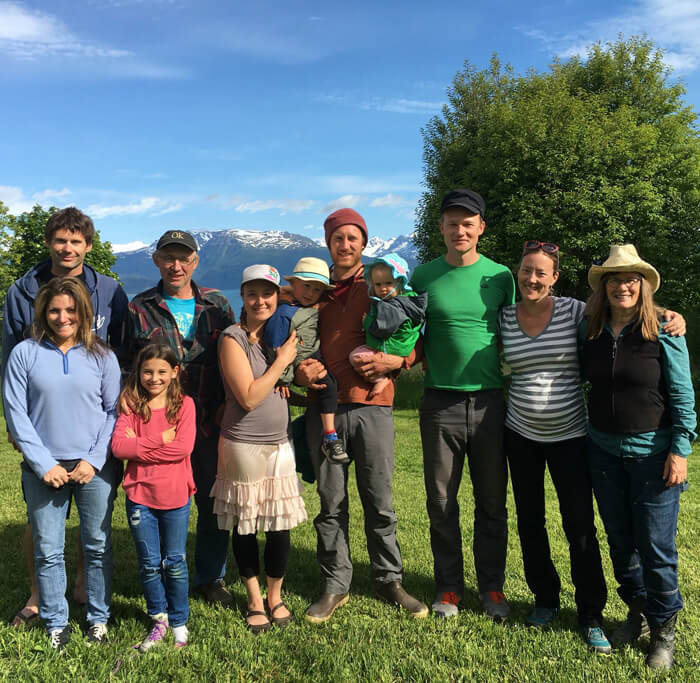 Shane Kilcher
Shane Kilcher was born in Idaho, but grew up in Homer like the rest of the Kilchers – the date of his birth is unknown. He went to Stellar High School, where he met his future wife Kelli Ware Kilcher, with whom he now has four children. He can be seen on "Alaska: The Last Frontier" too, so far appearing in more than 50 episodes of the highly-acclaimed reality TV series.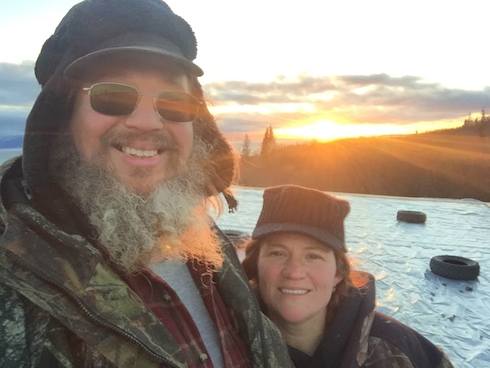 Atz Lee Kilcher
Atz Lee was born on the 22nd May 1977, and like his siblings,spent childhood in Homer. He didn't attend school; he married Jane who lived not far away from the Kilcher homestead, the two being acquainted from an early age. The couple married in 2005, and since then have welcomed a son Etienne and a daughter Piper.
Nikos Kilcher
Nikos Kilcher was born on the 7th March 1984 in Homer, and is a singer and television star, but instead of staying home with the rest of the Kilcher family, he decided to pursue music globally, and is now one of the most renowned Alaskan musicians. He is the son of Atz Kilcher and Linda, who is Atz's ex-wife.