Big Sean net worth, dating Jhené Aiko, affairs with Ariana Grande, Wiki Bio
• Big Sean is an American hip hop artist and songwriter with an estimated net worth of over $16 million.
• He was born in Santa Monica, California USA and raised in Detroit, Michigan.
• He released four studio albums and a number of hit singles, including "Dance (Ass)", "My Last", and "Marvin & Chardonnay".
• Big Sean is involved in the fashion industry and runs his own clothing company, Aura Gold.
• He is active on social media, with 10.8 million followers on Instagram, 14.5 million fans on Twitter, and an official website.
Who is Big Sean?
Sean Michael Leonard Anderson, was born on 25 March 1988, in Santa Monica, California USA, so is currently aged 30. Better known by his stage name Big Sean, he is a hip hop artist and songwriter, probably best recognized from his release of four studio albums – "Finally Famous", "Hall Of Fame", "Dark Sky Paradise", "I Decided" – and a number of hit singles.
Would you like to know more about Big Sean's professional musical career and family life? How rich is he, as of now? Is he still dating Ariana Grande? If you are interested, stay tuned and find out.
https://www.instagram.com/p/BkXwJajnvDM/
Big Sean Net Worth and Assets
His career started in 2007, since when he has been an active member of the entertainment industry, primarily known as a hip hop artist and songwriter. So, if you ever wondered how rich Big Sean is, it has been estimated by authoritative sources that the total size of his net worth is over $16 million, accumulated through his successful career, but another source of his wealth is coming from his involvement in the fashion industry. Undoubtedly, if he continues to expand his career, his net worth will increase further in the coming years.
His net worth also includes an 11,000 square foot home, located in Beverly Hills and formerly owned by Guns N' Roses guitarist Slash, which he purchased for $8.7 million.
Early Life and Education
Concerning his early life, Big Sean was born to James and Myra Anderson; however, his mother moved with him to Detroit, Michigan when he was only three months old, where he was raised by her, while she worked as a school teacher, and his grandmother. Regarding his education, he went to the Detroit Waldorf School, a school of art, but after he finished 8th grade, Big Sean was transferred to Cass Technical High School, from which he matriculated.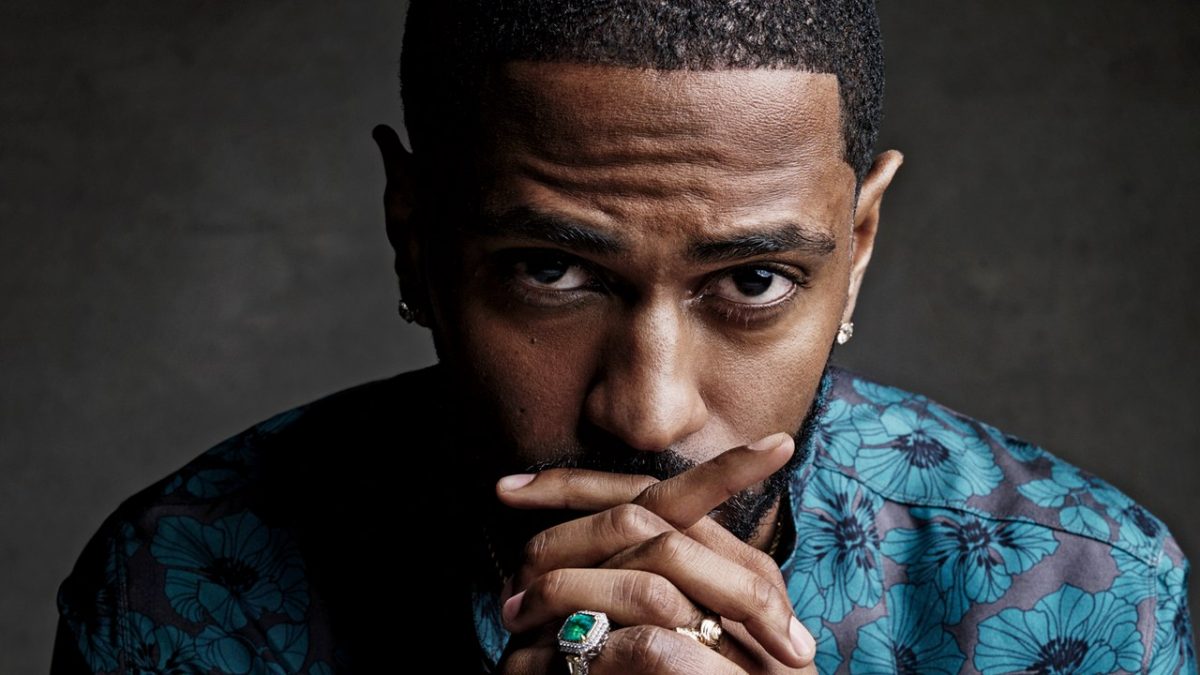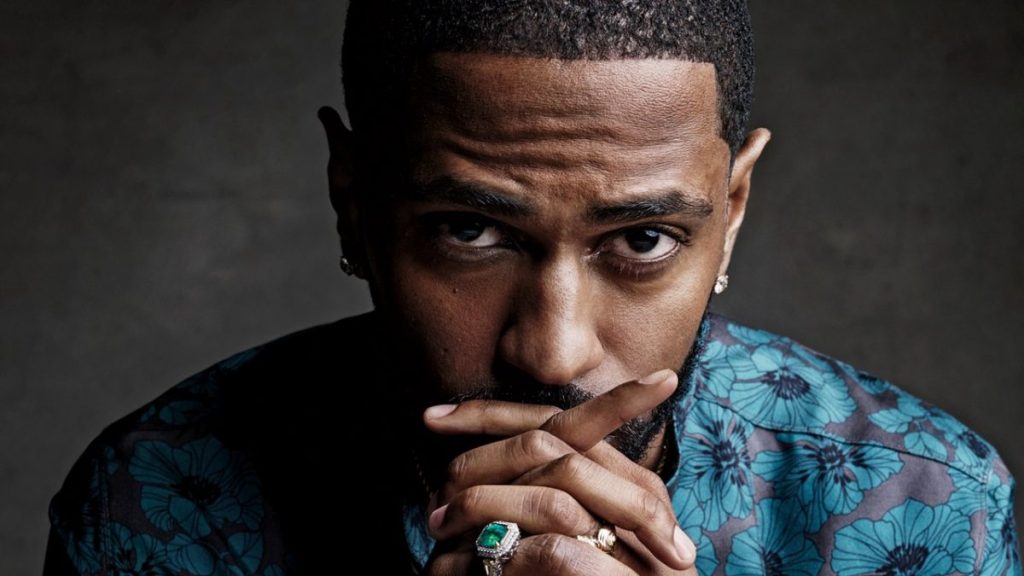 Career Beginnings
While in high school, he became interested in rapping, and showed his talent in one of the rap battle contests held by WHTD, a Detroit-based hip hop station. In no time, he was spotted by Kanye West, and two years later in 2008, signed a contract with GOOD Music record label, which marked the establishment of his net worth. Prior to that, during the previous year he self-released his debut mixtape, entitled "Finally Famous: The Mixtape", with West's help, when his career officially began. In 2009, his second mixtape "UKNOWBIGSEAN" came out, while the  third mixtape "Finally Famous Vol. 3: BIG", on which he collaborated with such artists as Drake, Tyga, Chiddy Bang, among many others, was released in 2010.
2011-2012: Rise to Fame, "Finally Famous", "Detroit"
In June of 2011, Big Sean released his debut studio album – "Finally Famous" – through GOOD Music and Def Jam Recordings, featuring such musicians as Kanye West, Wiz Khalifa, Nicki Minaj, Rick Ross, etc. The album included of three hit singles – "Dance (Ass)", "My Last" featuring Chris Brown, and "Marvin & Chardonnay", featuring Kanye West and Roscoe Dash. During the first week of release, the album reached No. 3 on the U.S. Billboard 200 chart for selling 87,000 copies, and in October of 2017, it gained a platinum certification by the Recording Industry Association of America (RIAA), which increased enormously not only his popularity but also his net worth. The single "Marvin & Chardonnay" topped the US Billboard Hot Hip Hop Songs chart. In the following year, Big Sean released his fourth mixtape, entitled "Detroit", on which he collaborated with such rappers as Juicy J, French Montana, Kendrick Lamar, King Chip, among others.
2013-2015: "Hall Of Fame" and "Dark Sky Paradise"
Big Sean's second studio album, entitled "Hall Of Fame", came out in August of 2013, and peaked at No. 3 on the US Billboard 200, while topping both the US Billboard Top R&B/Hip-Hop Albums and the Top Rap Albums charts, adding a considerable amount to his net worth. It spawned five singles, such as "Switch Up" featuring Common, "Guap", and "Fire" and was certified gold. Two years later out came his third studio album "Dark Sky Paradise", with the hit single "I Don't Fuck With You", which topped the US Billboard Hot 100 chart, and gained platinum certification by the RIAA, having topped the US Billboard 200, Top R&B/Hip-Hop Albums and Billboard Top Rap Albums charts.
2016-present: TWENTY88, "I Decided" and Other Projects
In March of 2016, Big Sean and Jhené Aiko released the self-titled studio album of their hip hop duo called TWENTY88, peaking at No. 5 on the U.S. Billboard 200.
Later that year, he released the lead single "Bounce Back" from his fourth studio album "I Decided", which eventually out came in February of 2017, and also went platinum and topped on the same charts as his previous studio album, helping to increase his net worth by a large margin. Moreover, the album topped in Canada and reached No. 12 in the UK. In December of the same year, he released one more collaborative album "Double Or Nothing", alongside record producer Metro Boomin, reaching No. 6 on the US Billboard 200 chart.
Awards and Nominations
Thanks to his accomplishments in the world of music, Big Sean has won many significant awards and nominations. He won the 2012 BET Award for Best New Artist, followed by the 2013 BET Hip Hop Award in the Best Mixtape category for "Detroit", after which he won the 2015 BET Hip Hop Award in the Album of the Year category for "Dark Sky Paradise". He has also won five Grammy Awards, and three Billboard Music Award nominations, among many others. Most recently, he was rewarded with the 2018 ASCAP Pop Award in the Winning Songs category for "Bounce Back".
Career as a Model
Apart from being involved in the music industry, Big Sean has also become involved in the fashion industry due to his unique fashion style. In 2008, he posed for the winter edition of Billionaire Boys Club lookbook, then became noted for having an endorsement deal with Adidas and for releasing his own line of sneakers called "Detroit Player". Moreover, Big Sean established Aura Gold, his own clothing company, in 2013, increasing further his net worth, and most recently created his own collection of sneakers through Puma – "PUMA X BIG SEAN".
Personal Life and Charity Work
To talk about his personal life, Big Sean has dated many famous celebrities. His first girlfriend was his high school sweetheart, Ashley Marie, whom he dated between 2007 and 2013, after which he dated and was even briefly engaged to actress Naya Rivera from 2013 to 2014. He was then in a relationship with famous singer Ariana Grande, but they broke up after eight months of dating in 2015. In the following year, he started dating singer Jhené Aiko, and they are still together. His current residence is in Los Angeles, California.
In his spare time, Big Sean is known for his charity work – he has even established his own charitable organization, called the Sean Anderson Foundation, for which he was honored with the key to the City of Detroit in 2017.
National Championship up next! #GOBLUE ??? pic.twitter.com/te4tZNUD1T

— Sean Don (@BigSean) April 1, 2018
Social Media Presence
In addition to his career, Big Sean is active across many of the most popular social media sites, which he uses not only to promote his career but also to share various other contents with his fans. So, he runs his official Instagram account, having more than 10.8 million followers, as well as his official Twitter account, on which he has 14.5 million fans. He also runs his official Facebook page, and additionally has also launched his own website, on which you can find more information about his upcoming projects and tours.