Blac Chyna's Ex-Boyfriend Kid Buu (Rapper) Age, Dating, Family, Wiki Bio
Who is Kid Buu?
Kid Buu is a popular Canadian rapper as well as a media personality who has made a name for himself in the music industry, but has also been involved in controversies.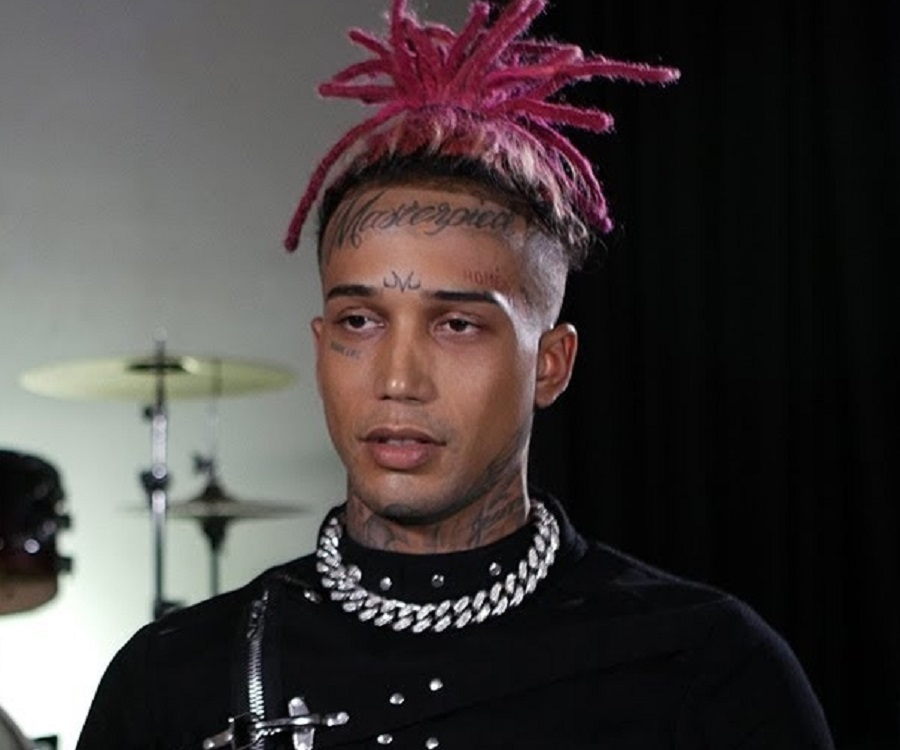 Kid Buu Age, Family, and Background
Kid Buu was born under the Aries Zodiac on 11 April 1988 as Markquez Lao Santiago, in Toronto, Ontario Canada, which makes him 40 years old. He has both American and Canadian nationalities, and belongs to mixed ethnicity. There is no known information about his parents apart from the fact that he was raised with his twin brother named Jason by a single mother who was a saleswoman and telemarketer. When it comes to his education, he went up to high school then instead of joining college, he decided to concentrate on his music career. As a young child, he loved spending most of his time watching "Dragonball Z", and he adopted his favorite anime character name "Kid Buu" to use as his rap moniker.
Kid Buu Career
Before Kid ventured into music, he was doing online business selling toys and other products. He made his rap music career debut using the name Humongous the God aka HXTXG, which he later changed to his current one. His first song was "Greener Days" which made him a sensation in the rap music industry, and other hit songs that followed include "Double Up", "On Me", "Dead Roses (Never Wanted You)", and "Frozen Soul". On 13 April 2017, Kid released his first album named "KANEDA".
He made his debut music video with Oohdem Beatz in February 2018, and they released the "Blind for Love" album. In September that same year, Buu released "Poppa", a single which was well received, and meantime Kid is constantly going on tours, in addition to uploading new songs on SoundCloud.
Kid Buu Controversies
Buu has been involved in a number of controversies in his life and career. In 2018, there was a rumor that Buu was involved with Sarah Penman, a social media star, which didn't last long as Sarah accused Kid of being a fraud. She made a YouTube video in which she claimed to have been abused by Kid, who was also faking his age – Sarah alleged that she had agreed to the relationship only because Kid claimed to be 23 years old, while she was 18, and thought that they were a perfect match; she later came to know that he was actually 30 years old. Sarah also accused Kid of pretending to be a musician yet he never got paid for any of his shows.
That was not all; Sarah also accused Kid of infidelity. According to her claims, Kid had previously been married and even has a child. When Sarah tried to confront him about it, Kid blamed everything on the other woman, saying that she was trying to frame him; the other woman had apparently messaged Sarah on Instagram telling her the truth. Kid had apparently convinced her to get into a relationship with him although she was a minor at that time, and when Kid got her pregnant and she delivered their daughter, he disappeared leaving her on her own.
Sarah also made the same accusations saying that Kid manipulated and lied to her in order to make her believe in him. Sarah claimed that she released the video with the sole intent of uniting Kid with his daughter, however, Kid never made any remarks regarding all the accusations. He was also once rumored to be gay, but has been involved with several women which make the rumor contradictory. On 28 October 2009, Buu was charged with child abuse.
Kid Buu Personal Life, Girlfriend
Kid has been involved with multiple women, and he doesn't shy away from showing them off on social media. In 2018, he was in a relationship with Sarah Penman as detailed above, and after the two broke up Kid then started dating Blac Chyna, an American model and entrepreneur. The two seemed to be doing great as Buu even took Chyna to Hawaii for a vacation. However, their vacation turned sour on 28 January 2019 and hit the news when the couple got into a physical fight. Blac accused Buu of being unfaithful to her; Kid became angry and choked Chyna as well as slamming her against the wall. The police were involved in the fracas as they came to Chyna's rescue, but no arrests were made. Later, Kid took to his Instagram page where he posted a photo with the caption 'I wish I could travel time and erase the day I met you #Getbackmywastedtime'.
Kid Buu Net Worth
Kid has earned a good amount of money from his career as a rapper and famous social media personality, authoritatively estimated to be around $300,000 as of January 2019. With his popularity apparently continuing to rise, he is bound to increase his net worth. When it comes to his income, he is reputed to be earning over $100,000 annually, from rapping, Instagram, as well as from his SoundCloud account that has almost 100,000 followers, on which Kid does advertising as well as releasing his songs.