Bobby's (iKon) Wiki – Age, Height, Brother, Girlfriend, Net Worth
• Kim Ji-Won (Bobby) is a South Korean rapper, songwriter, and singer best known for being a part of the YG Entertainment-managed boy band iKon.
• He has an estimated net worth of over $300,000.
• He is a member of the sub-unit MOBB, and has collaborated with other artists during his career.
• Bobby competed in the hip hop reality competition "Show Me the Money 3", leading to the creation of iKon.
• He has done solo work, plus charitable endeavors in his free time.
Who is Bobby?
Kim Ji-Won was born on 21 December 1995, in Seoul, South Korea. He is a rapper, songwriter, and singer, best known for being a part of the YG Entertainment-managed boy band iKon. He rose to fame after winning the Mnet reality television competition "Show Me the Money 3".
The Net Worth of Bobby
As of early-2020, Bobby's net worth is estimated to be over $300,000, earned through a successful career in the music industry.
Aside from his work with iKon, he is also a member of the sub-unit MOBB, and has collaborated with other artists during his career.
Early Life and Career Beginnings
While Bobby was born in Korea, his family later moved to the US, settling in Fairfax, Virginia when he was 10 years old. At the time, he had already shown a strong interest in pursuing a career in the entertainment industry, and loved hip-hop music in particular.
Eventually, a YG entertainment audition was held in New York and in which he participated, becoming successful. He met Jinusean member Kim Jinwoo which heightened his passion further, and he signed with YG in 2011.
He trained for two years in South Korea, and made his first appearance on television in the survival program "Who Is Next?", but his team was unsuccessful, leading him to return to training.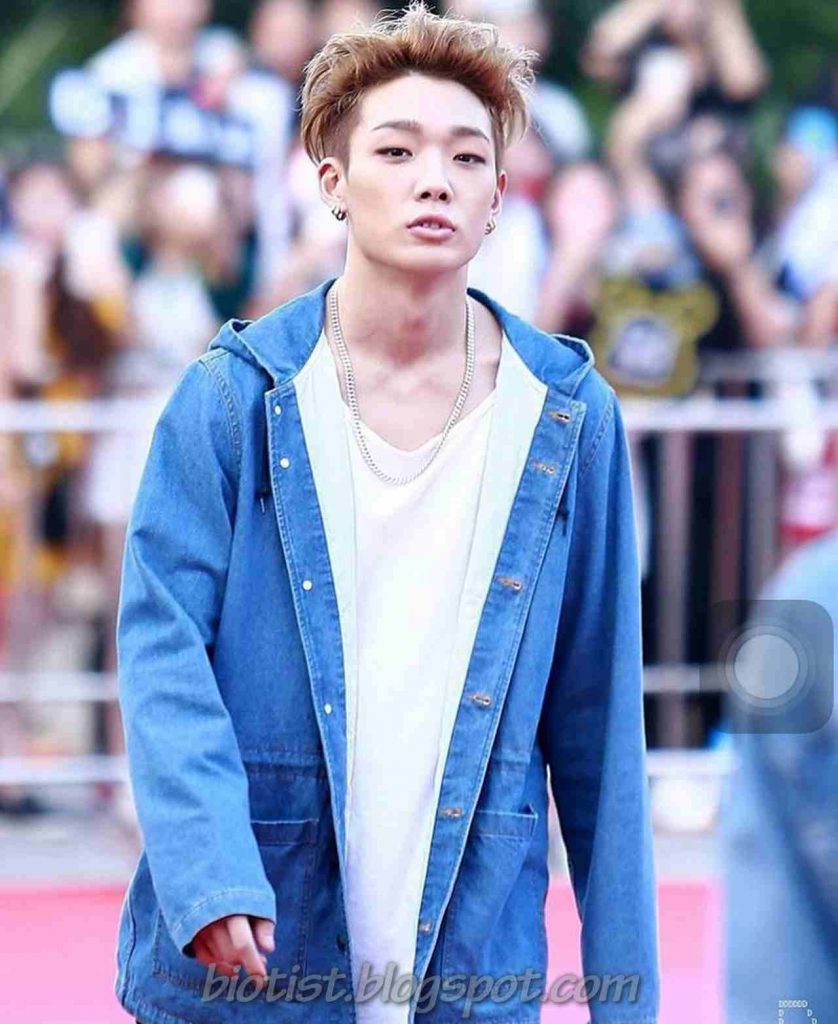 He then appeared alongside B.I. in the music video for "Ringa Linga" by Taeyang of Big Bang. He formed a strong partnership with B.I, and the duo then competed in the television program "Show Me the Money 3".
Rise to Fame and iKon
The hip hop reality competition is one of the reasons the genre sparked interest with the Korean audience, running from 2012 to 2019. In the show he competed under Team Illionaire, in which he was mentored by The Quiett and Dok2.
He released several singles in the show, including "Guard Up and Bounce". While working on the show, he also participated in "Mix & Match", partnered with Jung Chan-woo, eventually leading to the creation of the group called iKon.
iKon was initially named Team B, and during "Mix & Match" they completed their seven-member line-up. consisting of Bobby, B.I, Ju-ne, Chanwoo, Jinhwan, Donghyuk, and Yunhyeong. They debuted in 2015 with the studio album "Welcome Back", which reached the top of the South Korean Gaon Album Chart.
They had three number one singles as well as 10 top-ten singles within the album. Their music proved to be successful throughout Asia and as a result, the group won numerous awards. Within the next few years, the group releases more singles, and went on their first Asia tour, including to Japan several times. In 2018, they released their second album called "Return" which had 12 tracks mostly co-written by Bobby. They toured once more, but then in 2019 B.I. was removed from the group, following discoveries of attempts to purchase illegal drugs.
Recent Projects
With iKon, Bobby has performed in numerous events such as the Mnet Asian Music Awards, and featured in the Men of the Year list of "GQ Korea", the Korean edition of the international monthly men's magazine known to feature fashion, fitness, style, culture, and many other topics.
He also did a lot of solo work apart from his projects with iKon – he worked alongside Lee Hi in the single "Video" which is featured in the album "Seoulite". He also made an appearance during the fifth season of "Show Me the Money", in which he performed live alongside Reddy.
just gona leave this here

"be kind but be rude sometime"#bobby pic.twitter.com/DD54LN26K4

— 김지원 | 바비 | Rest Your Bones | Love and Fall (@jzzzindaeyo) February 18, 2020
He collaborated with Winner's Mino, and released the single "Holup!" which led to the creation of the extended play "The MOBB". The duo would eventually create this new side-unit, and release a few more tracks.
iKon has also released his first studio album called "Love and Fall", mostly produced by him, plus he's credited for composing all of the songs on the album; he later released a Japanese version of the album. It contained songs that featured bandmate Donghyuk and Katie Kim, and he also worked with Mino on the song "Up".
Personal Life
Bobby is single and he has not made public any romantic relationships; he is often busy with work which limits his time to pursue romance. He comes from a very religious family, and while he focuses on rap, he also knows how to play several instruments. He has also expressed a desire to create more explicit songs, but his contract with YG forbids him from doing so.
During his free time, he enjoys doing charitable endeavors, often with his iKon band members. During his birthday, many iKon members donated to charities around the world in celebration.