Bruce McGill (Animal House) Wiki Bio, net worth, wife, sister, children
• Bruce McGill is an American film, stage and television actor.
• He is best known for his roles in "The Insider", "Ali", and "Collateral".
• He began his acting career as a member of the National Shakespeare Company in 197•
• He has had roles in over 150 films and television shows and has a net worth of $2 million.
• He is married to Gloria Lee and lives in San Antonio, TX.
Who is Bruce McGill?
Bruce McGill is an American film, stage and television actor, best known for working with the director Michael Mann is such films as "The Insider" (1999), "Ali" (2001), and "Collateral" (2004). McGill's first notable movie role came in "Animal House" (1978), while he played Jack Dalton in "MacGyver" (1985–1992) and Det. Vince Korsak in "Rizzoli & Isles" (2010–2016), among many other successful projects.
So, do you want to find out more about the life and work of Bruce McGill, from his early childhood to most recent career endeavors, including his personal life? If yes, then stay with us for the length of the article as we bring you closer to this successful actor.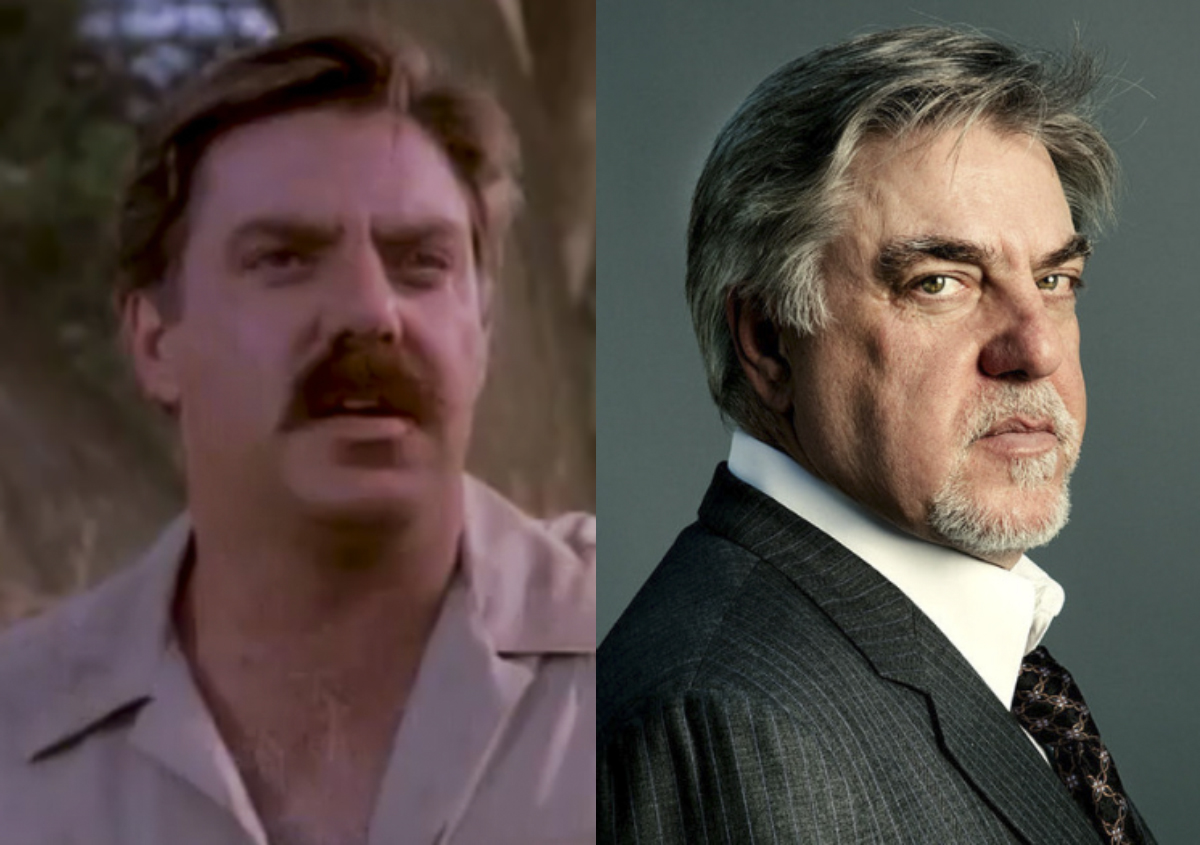 Bruce McGill Wiki: Early Life, Parents, and Education
Born Bruce Travis McGill on the 11th July 1950, in San Antonio, Texas USA, he is the son of Woodrow Wilson McGill, a real estate and insurance agent, and Adriel Rose, an artist. Bruce went to Douglas MacArthur High School and later attended the University of Texas at Austin from where he earned a degree in drama.
Stage Work
Before making it to the big screen and television, McGill began his professional stage acting career as a member of the National Shakespeare Company in Washington, D.C. in 1973. That same year, Bruce joined Trinity Square Repertory Company of Providence, Rhode Island and stayed with the company until 1975 when he made his Broadway debut in William Shakespeare's "Hamlet". From 1983 to 1985, McGill starred in the Broadway musical "My One and Only", and recorded 767 performances before the play was closed.
Switch to Movies and Television
Bruce McGill made his big-screen debut in Jonathan Demme's comedy "Citizens Band" (1977), but one of his most notable roles was in John Landis' "Animal House" (1978), in which he played Daniel Simpson Day alongside John Belushi, Karen Allen and Tom Hulce. A year later, Bruce played the same role in 13 episodes of the TV series "Delta House", while in 1981 he had the part of Glenn in the Primetime Emmy Award-nominated TV movie "A Whale for the Killing". McGill's focus in the '80s was mainly on big-screen films, as he played alongside Michael Caine in Oliver Stone's horror "The Hand" (1981), and in Mike Nichols' Oscar-nominated "Silkwood" (1983), starring Meryl Streep, Kurt Russell and Cher. In 1985, Bruce and John Landis worked together again, this time on "Into the Night" with Jeff Goldblum and Michelle Pfeiffer, meantime playing various characters in three episodes of the Primetime Emmy Award-winning series "American Playhouse" (1982-1987). Perhaps his most notable television role in the '80s was as Jack Dalton in the Primetime Emmy Award-nominated show "MacGyver", in which he played in 18 episodes from 1986 to 1992. Bruce also appeared in both the pilot and final episode of the Golden Globe Award-winning show "Quantum Leap" (1989-1993).
Increased Work in the 90s
McGill played the role of Mike Matthews alongside Bruce Willis and Damon Wayans in Tony Scott's action/comedy "The Last Boy Scout" (1991), and then worked on Jonathan Lynn's Oscar-winning comedy "My Cousin Vinny" (1992) starring Joe Pesci, Marisa Tomei and Ralph Macchio. In 1993, Bruce appeared in Renny Harlin's Oscar-nominated "Cliffhanger" with Sylvester Stallone, John Lithgow and Michael Rooker, and also in Clint Eastwood's "A Perfect World" starring Kevin Costner, Clint Eastwood and Laura Dern. In the mid-'90s, Bruce worked with Denzel Washington, Meg Ryan and Lou Diamond Phillips on the war drama "Courage Under Fire" (1996), in John Singleton's "Rosewood" (1997), and played alongside Sam Rockwell, Kathleen Quinlan and Mischa Barton in "Lawn Dogs" (1997).
The early 2000s and Collaboration with Michael Mann
The Oscar-nominated director Michael Mann said that McGill is one of his favorite actors, and the two of them worked together in the late '90s and early 2000s, Mann's most prolific years, firstly in the Oscar-nominated thriller "The Insider" starring Russell Crowe, Al Pacino and Christopher Plummer, and then in 2001 in Oscar-nominated biopic "Ali" with Will Smith, Jamie Foxx and Jon Voight. In 2004, McGill worked alongside Tom Cruise, Jamie Foxx and Jada Pinkett Smith in Oscar-nominated "Collateral", and taking part in such blockbuster movies certainly helped Bruce to increase his net worth. While working with Mann, McGill was also active elsewhere, as he appeared in seven episodes of the Primetime Emmy Award-nominated horror series "Wolf Lake" (2001-2002), and had a role in Robert Redford's "The Legend of Bagger Vance" (2000) starring Will Smith, Matt Damon and Charlize Theron, plus in Billy Cristal's Golden Globes Award-nominated film "61*" (2001). McGill stayed busy in the early 2000s, and had parts in "The Sum of All Fears" (2002) starring Ben Affleck and Morgan Freeman, and in the Golden Globe Award-nominated "Live from Baghdad" (2002), with Michael Keaton and Helena Bonham Carter.
More Work in the 2000s
In 2003, McGill collaborated with Ridley Scott in "Matchstick Men", and played alongside John Cusack, Rachel Weisz and Gene Hackman in "Runaway Jury", in which he had the role of Judge Harkin. Bruce appeared with Orlando Bloom, Kirsten Dunst, and Susan Sarandon in "Elizabethtown" (2005), and then in "The Lookout" (2007) starring Joseph Gordon-Levitt. In the late 2000s, McGill worked with Dennis Quaid and Forest Whitaker in the action "Vantage Point" (2008), in Jay Roach's Golden Globes Award-winning "Recount" (2008), while he teamed up with Oliver Stone in "W." (2008) starring Josh Brolin. He ended the 2000s in the thriller "Law Abiding Citizen" (2009) with Gerard Butler and Jamie Foxx.
Return to Television and Ride Along
From 2010 to 2016, McGill played Vince Korsak in 105 episodes of "Rizzoli & Isles", but still found enough time to appear in "Fair Game" (2010) with Naomi Watts and Sean Penn, and in Steven Spielberg's Oscar-winning biopic "Lincoln" (2012) starring Daniel Day-Lewis. Bruce had the part of Lt. Brooks alongside Ice Cube and Kevin Hart in both "Ride Along" (2014) and "Ride Along 2" (2016), while he also starred with Liam Neeson and Ed Harris in "Run All Night" (2015). Most recently, McGill was Stanley Gordon in three episodes of the series "Suits" (2018), and played Jordan Ramsey in nine episodes of "Shades of Blue" (2018), starring Jennifer Lopez and Ray Liotta.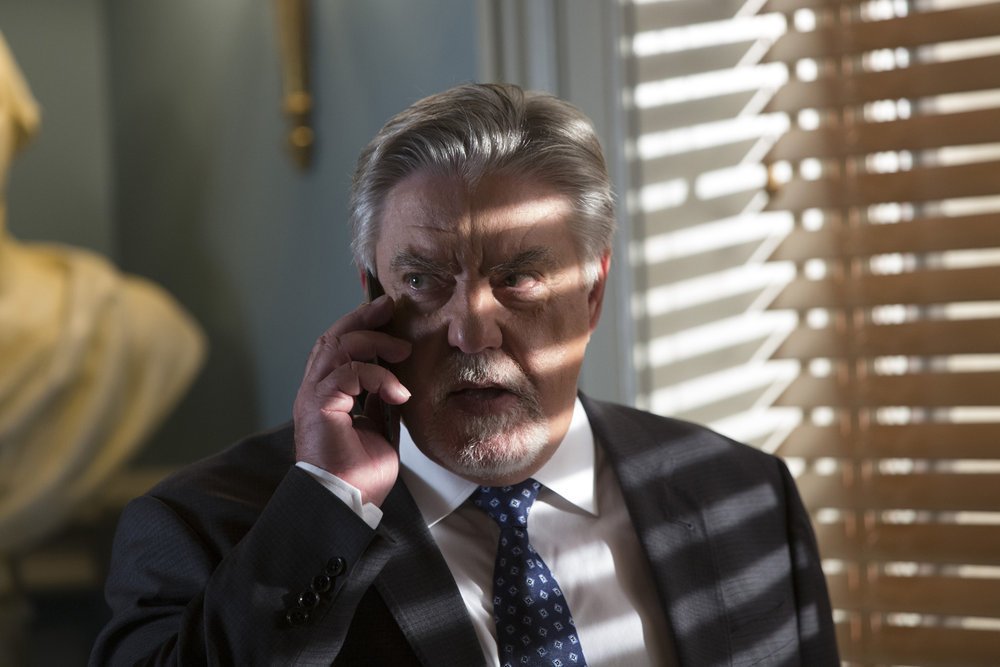 Trump Campaign and Current Work
Bruce McGill narrated several commercials for (future) President Donald Trump during his campaign in the 2016 US Election, and it is known that he is a big supporter of the Republican Party. At the moment, he is working alongside Sam Rockwell in the biography-drama "The Best of Enemies" (2019), and with Diane Keaton and Pam Grier in the comedy "Poms" (2019). At the moment, McGill is also the narrator for the Fox News series "Scandalous".
Bruce McGill Net Worth
Since launching his career, McGill has appeared in over 150 film and TV titles, all of which have contributed to his wealth. So, have you ever wondered how rich Bruce McGill is, as of early 2019? According to authoritative sources, it has been estimated that McGill's net worth is as high as $2 million, and there is no doubt his wealth will become bigger if he continues to be as active on screen and television as he has been to date.
Bruce McGill's Wife and Personal Life
When it comes to his personal life biography, McGill is a married man as he married Gloria Lee in 1994, and after more than 20 years of marriage, it seems that they are still enjoying blissful moments with each other, living in San Antonio, where he served as the honorary grand marshal in April 2009. In his free time, Bruce is enjoying sailing, and is an accomplished pianist.