Who has Emilia Clarke dated? Boyfriends List, Dating History
Emilia Clarke is a British actress, who gained worldwide fame in 2011 for her breakout role as Daenerys Targaryen, also known as Khaleesi or The Mother of Dragons, in the fantasy television series called "Game of Thrones." This adaptation of George R.R. Martin's book series called "A Song of Fire and Ice" ran for eight seasons, as it wrapped up in 2019, and became one of the most-watched HBO series in history.
Her portrayal of a frightened young woman who became a strong and empowered one as she fought her way to retake the Iron Throne and rule over Westeros, earned her nominations from the Primetime Emmy Awards for Outstanding Supporting Actress in a Drama Series for three years. Although her character's transformation from heroine to villainess in the final season was met with criticism, and became controversial, but led her to receive an Emmy nomination for Outstanding Lead Actress in a Drama Series, and to be included in Time Magazine's 100 Most Influential People in the World.
#EmiliaClarke for LA Times June 2016 pic.twitter.com/7LCwxixdIw

— Emgot88 (@emgot88) June 7, 2021
Emilia Isobel Euphemia Rose Clarke was born in 1986, in Westminster, London and was raised along with her older brother, Bennett, by their parents Peter and Jennifer Clarke, in the countryside of Oxfordshire. She fell in love with acting at age three, when her mom took her to watch the musical "Show Boat" on which her dad worked as a sound engineer. Her first stage experience was in a school play when she was five or six, and had stand on stage for about three minutes just smiling, as she had forgotten all her lines. She had improved considerably by the time she participated in stage productions while attending St. Edward's School, a private boarding school in Oxford. Emilia completed her studies at the prestigious acting school, Drama Centre London, in 2009.
She made her acting debut that same year as she appeared in a minor role in an episode of the BBC medical soap opera "Doctors," followed by a significant role in the TV movie, "Triassic Attack" in 2010 aged 23, before landing the role of a lifetime in the "Game of Thrones" series.
Most notable among her works after her rise to prominence include "Terminator Genisys" (2015) as Sarah Connor, "Me Before You" (2016) as Lou Clark, and "Solo: A Star Wars Story" (2018) as Qi'ra.
Dating history
As Emilia topped the Independent Critics List of the 100 Most Beautiful Faces of 2012, voted by "AskMen" readers as the Most Desirable Woman in the World in 2014, and chosen by "Esquire" as the Sexiest Woman Alive in 2015, people were naturally curious about the guys who fell for her beauty and charm.
Jason Momoa
Her closeness to Jason Momoa sparked dating rumors in 2011, as their social media posts left no one in doubt that what they had was special. Not only were they supportive of advocacies and projects that each one was involved in, but they were openly affectionate as well. In photos, they seemed to always have their arms around each other, sometimes with Emilia sitting on his lap, and had huge smiles on their faces whenever they were together.
The American actor was her co-star in the "Game of Thrones" series, playing the role of the powerful Dothraki warlord named Khal Drogo, who fell in love with Emilia's character, Daenerys. Although their characters' marriage lasted for only one season, their friendship in real life was a decade strong.
She was fairly new in the industry, and was grateful to the much more experienced actor for being protective and considerate of her, particularly during their sex scenes. He took care of her and made sure things were done properly, so that she was not left traumatized after filming their intimate scenes. Jason made a controversial joke at a comic-con in 2011 – that only made the headlines in 2017 – about how he loved acting in sci-fi projects, as he could do things such as 'rape beautiful women', and received backlash for it. In the series, his character bought Daenerys from her brother, and raped her on their wedding night. On his Instagram post, he 'sincerely apologized with a heavy heart' for the insensitive and unacceptable words that he said. His friendship with Emilia didn't seem to be affected by this.
Contrary to the dating rumors, what they had was purely platonic, as Jason has been in a relationship with the actress Lisa Bonet since 2005, and had two children with her before marrying her in 2017. It was said that Emilia was also friends with his wife.
Kit Harington
Emilia worked with the English actor Kit Harington in the "Game of Thrones" series, as he played the role of Jon Snow, the illegitimate son of the Lord of Winterfell who later became the King of the North. Fans of the series were not just rooting for their characters to end up together, as they were deemed a worthy pairing, but they were also shipping them in real life due to their trong chemistry on screen. Their characters did end up having feelings for one another, but in real life Kit ended up falling for another co-star, Rose Leslie, who also played his love interest named Ygritte in the early part of the series. Their relationship began in 2011, and they married in 2017 and had a son in 2021. Emilia and Rose were said to be 'best mates' as they often traveled together.
He recalled that the first time he met Emilia – she took his breath away. However, their relationship was said to be not founded on physical attraction but on sharing the same dark sense of humor. He said she was sweet and giving, but had a 'filthy, filthy mind when she wants to.' Their friendship developed quickly, as they bonded over press conferences and comic-cons even before they had scenes together in the last two seasons of the series. It was unclear when the rumors of them hooking up began, but Emilia said being romantically linked with her co-star literally made her cry, as it was so far from the truth. As he and his girlfriend had been friends with Emilia for a long time, having a romantic or kissing scene with her felt unnatural, and had them laughing on the set; Kit even pretended to retch during those times.
Seth MacFarlane
Emilia liked to keep her personal life private as much as she could, which was why even though she and Seth MacFarlane were photographed when they were out on a date, she didn't talk much about their relationship.
She said that one unfortunate consequence of dating out in the open was that you had strangers approaching you to give advice on love. This happened when she was out with Seth in New York, and she didn't react well to it.
Seth MacFarlane was the creator of the animated comedy sitcom "Family Guy", and the voice actor for the main lead, Peter Griffin. He's usually involved in the production in various capacities, or part of the cast in several TV and movie projects including "American Dad," "The Orville," and "Ted."
He and Emilia were seen together at HBO's Official Emmy after party in West Hollywood in September 2012, and according to a source, they had already been dating for a few months prior to that, having been spotted at the Four Seasons Hotel in Beverly Hills, L.A.'s Koreatown, and Mel's Diner.
Most people saw them as an unlikely pair, and it wasn't just due to their age gap as Emilia was 24 at that time while Seth was 38.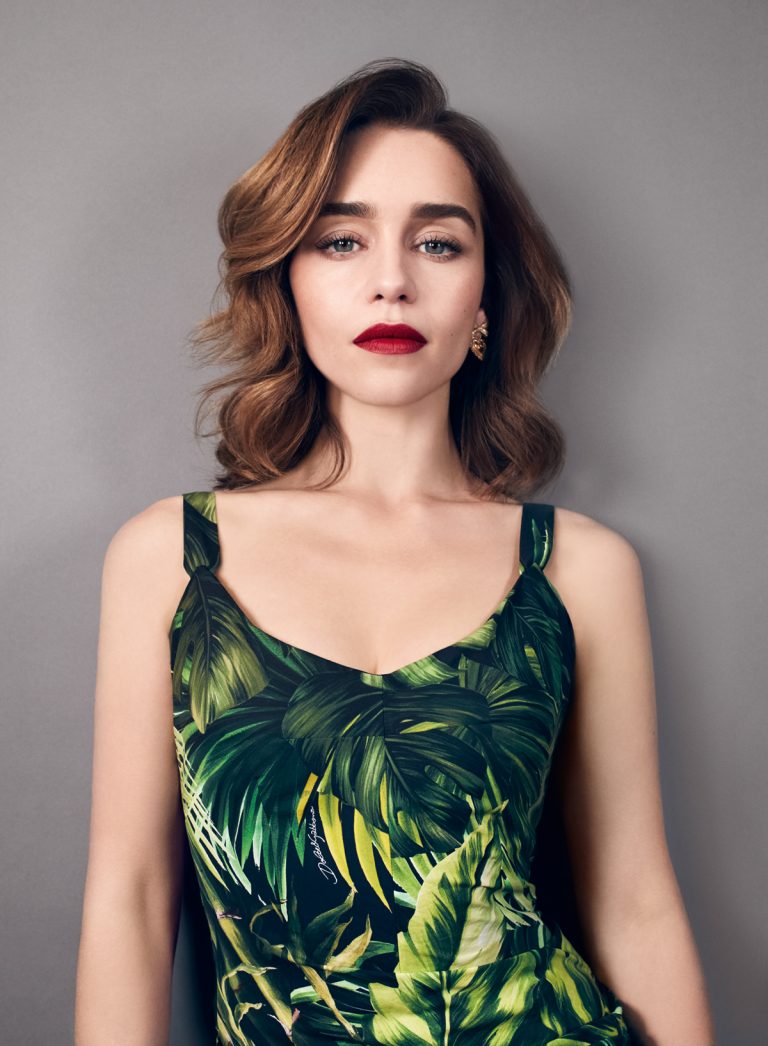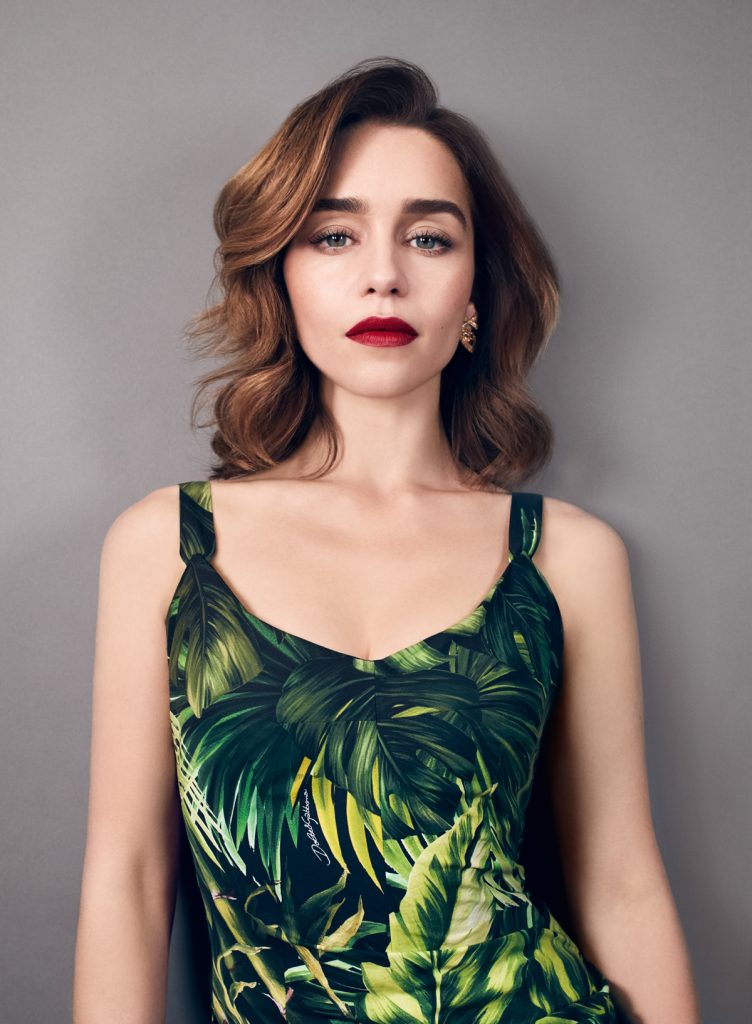 They also found him, 'the handsome-for-a-comedian guy,' unsuitable for the gorgeous actress. Whatever it was that they had going for them, it worked for only about eight months, as they broke up in March 2013. With Emilia filming "Game of Thrones" in Europe while Seth's work was in California, it put a strain on their relationship. They did remain friends after the split.
James Franco
James and Emilia were spotted together in May 2013 at an art fair in New York City. He's an American filmmaker, writer, and actor best known for his roles in "Rise of the Planet Apes" and the "Spiderman" trilogy. He won a Golden Globe award for his performance of the titular character in the 2001 biopic about the life of the American actor, James Dean. His portrayal of gay roles and support for the LGBT community had people questioning his sexuality, but the actor was quoted as saying, 'I like to think I'm gay in my art and straight in my life.' Despite the gay rumors, he's known to have dated several women.
He cast Emilia to play a stripper in the movie adaptation of Andres Dubus III's 2008 novel "The Garden of Last Days" he was about to direct and also appear in.
Not 100% accurate but close enough! After age 40, you learn to let the "little things" slide. https://t.co/QK0jPy2xIv

— JamesFrancoNews (@JamesFrancoNews) April 19, 2019
However, he pulled out of the project two weeks before filming began, over disagreements with the company financing it.
Some said that the couple's romance had fizzled out after four months. However, she found it hilarious when rumors of her being engaged to the actor reached her as she said she's not one of those women who could easily form an engagement after just two meetings with a guy. Her statement had people doubting the two dated at all. Whatever the case might be, she showed her support for his 2017 movie "The Disaster Artist," via her Instagram post.
Jared Leto
At the 20th Annual Screen Actors Guild Awards held at the Shrine Auditorium in L.A. on 18 January 2014, Jared Leto won the Outstanding Male Actor in a Supporting Role Award for his portrayal of a transgender woman in the 2013 biopic, "Dallas Buyers Club." However, it was not the news of his winning that everyone was buzzing about, but his behavior toward Emilia, as he openly flirted with her during the red carpet interview.
E! Online's entertainment reporter, Guiliana Rancic, was interviewing Emilia when the actor interrupted them, and gave her a hug saying, 'I haven't seen your show but I know people are obsessed with it and say it's absolutely amazing,' and she responded, 'See, I know your band and I've seen your movie.' Jared, clearly smitten by Emilia, wouldn't let go of her arm, and raved about her beautiful eyes, which had her blushing. She's 26 while he's 42, and both were known to be single at that time, so fans were waiting on where this would lead. However, nothing more came of it after that night.
Cory Michael Smith
At Vanity Fair's Oscar party held at the specially constructed 12,000-square-foot space on Sunset Boulevard in March 2014, Emilia and Corey Smith were seen having a blast, and it was not just because they looked like it based on their expressions during their turn on the photobooth. She was spotted holding hands and slow dancing with Corey, which sparked rumors that he was the latest beau of the actress.
https://www.facebook.com/NedStarkSenorDeInvernalia/photos/a.348928271834084/666913656702209/
Some said this dispelled the rumors going around that he's gay, which was apparently not based on being caught dating a guy, but because he played a bisexual role in the off-Broadway "Cockfight Play."
The two had known each other prior to the party as they both made their Broadway debut in the 2013 stage production of "Breakfast at Tiffany's", as she portrayed the role of Holly Golightly and Corey played the role of Fred. Although a source close to Emilia said that they were just good friends, some people believed that the two dated for two months.
Corey went on to play the role of The Riddler/Edward Nygma in the crime drama TV series, "Gotham" (2014-2019).
Jai Courtney
Emilia and Jai met in 2014, and started dating around the time they were filming the sci-fi action movie "Terminator Genisys", in which she was cast to play the role of Sarah Connor and he was cast as Kyle Reese.
Not much else was known about the couple's romance, except that it didn't last long.
During his interview on the KIIS 1065's "Kyle and Jackie O Show" in June 2015, he cleared up dating rumors surrounding him when he was asked if he had a girlfriend, and he replied, 'No I don't…your research is like three months old.' It confirmed what others had been suspecting since Emilia's interview, as she said that her busy schedule and pressures of work made it impossible for her to date. However, she's not giving up hope on having a romantic relationship, saying, 'I do like to believe that when the right person comes along, it will work because you want to make it work.'
The Australian actor was best known for his role as Captain Boomerang or George "Digger" Harkness, in the 2016 box-office hit "Suicide Squad," which was based on the supervillain team of the same name by DC Comics. It seemed that Jai had clearly moved on from his split from Emilia, as he caused a stir on the set of the film in New York with his public display of affection toward what people assumed to be his new girlfriend. He was seen cuddling and kissing the attractive assistant, and childhood friend of his "Suicide Squad" co-star Margot Robbie.
After the breakup, Emilia set a new rule when it comes to dating – NMA, which stands for No More Actors.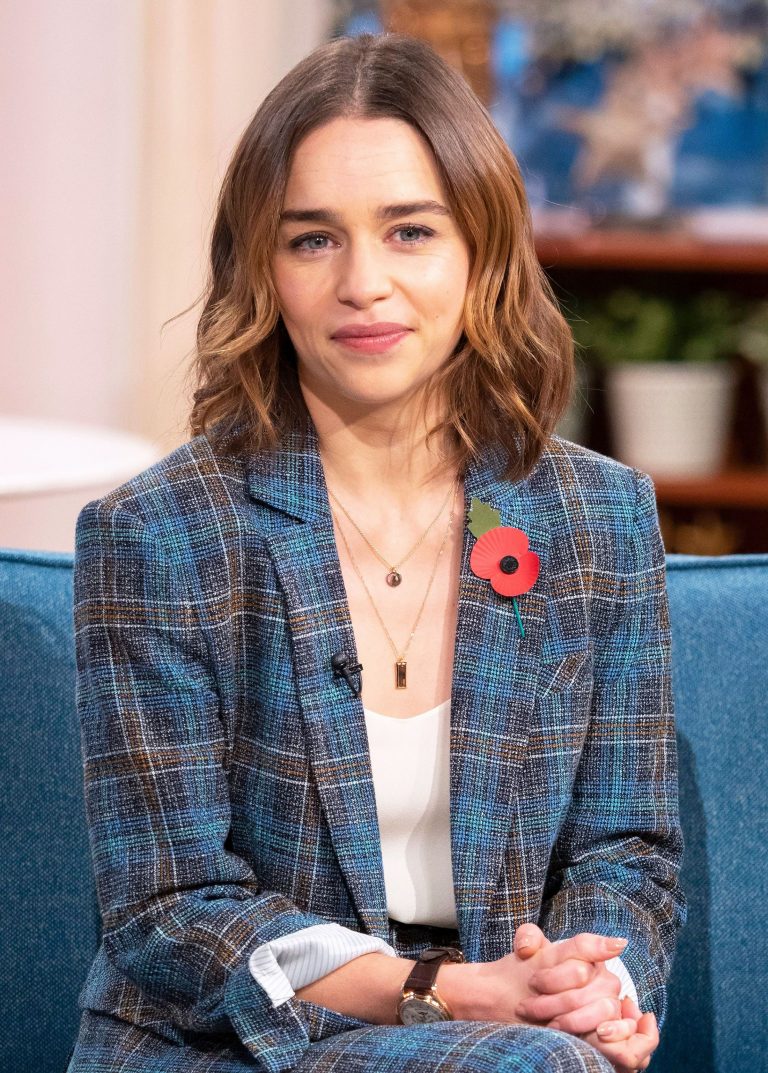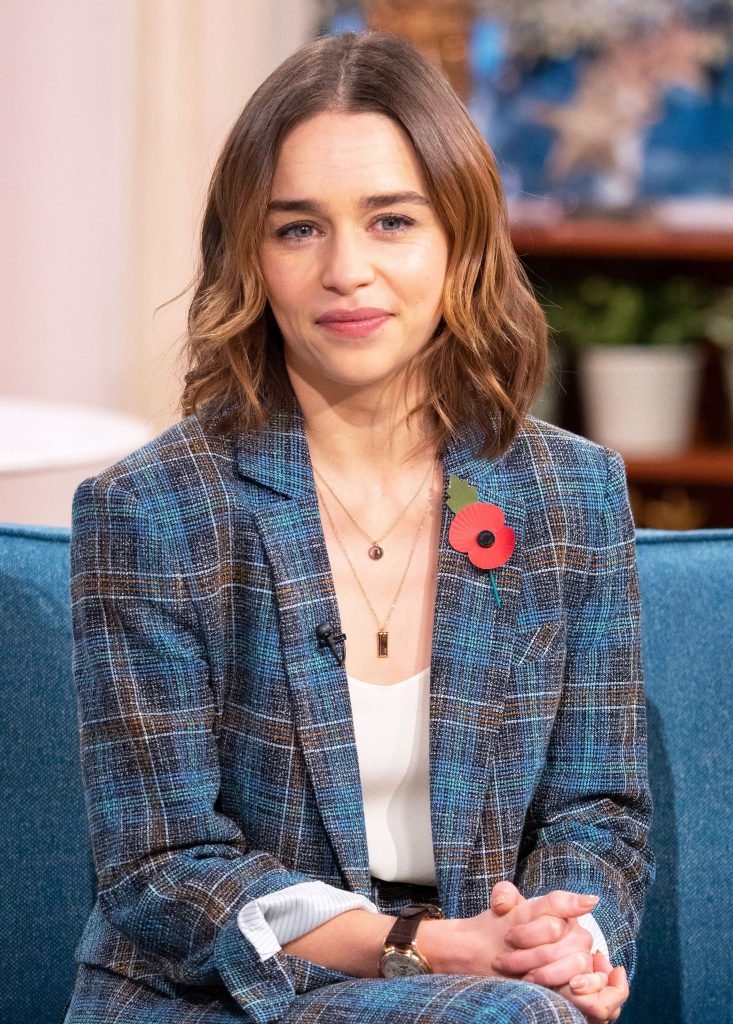 Admittedly, she didn't know how it was going to work, as she said, 'it's almost the only bloody choice; they're practically the only people I know!' She added that although she wasn't sure about marriage, she wanted someone to create a family with someday, as she wanted babies.
Charlie McDowell
Not much was heard about Emilia dating a new guy until October 2018, when she posted a photo on her Instagram account of two people in shadows at the beach, which fans naturally assumed to be her being kissed on the cheek by a guy with the caption, 'Well that was a birthday I won't be forgetting in a while,' adding a red heart emoji. No one knew the identity of her love interest at first, but it was revealed when the American movie director and writer, Charlie McDowell, posted the same thing on his Instagram account with the caption, 'Happy Birthday, E.' followed by a red heart emoji as well.
A month after her post, they were seen together in public when they went shopping for food in Venice, California, and even tried a couple of snacks while they were there.
They left no doubt as to the true nature of their relationship as they kissed and walked with arms around each other. At the end of December 2018, she posted another photo, and credited Charlie as the one who took it.
Charlie was the executive producer and director of the 2014 comedy thriller, "The One I Love," which premiered at the Sundance Film Festival, and received mostly positive reviews from critics. He also co-wrote, produced and directed the sci-fi romantic movie "The Discovery," which was released by Netflix in March 2017. Fans might not know him, but there was a good chance that they knew his parents through their body of work. His dad is the English actor Malcolm MacDowell, who received a star in 2012 on the Hollywood Walk of Fame. His mom is the American actress Mary Steenburgen, who appeared in "The Last Month on Earth" and "Zoey's Extraordinary Playlist."
Unfortunately for fans who were rooting for them, the two seemed to have broken up in February 2019, when he unfollowed the actress on social media around that time.
There were also rumors that he cheated on her. He started dating the British-American actress Lily Collins, daughter of the popular singer-songwriter Phil Collins, in July that year, and announced their engagement in September 2020.
Tom Turner
There had been no news of Emilia dating anyone after her breakup from Charlie, but people were wondering if things had changed in July 2020, when she was spotted at a park in London walking her pet pup named Ted, and Tom Turner accompanied her. They took a break and enjoyed an animated chat as they were sitting close to one another on the grass. It was said that the two had hit it off, and that he was really into her, but that was all.
Tom is an assistant director, who worked in big-budgeted Hollywood films such as "Rogue One: A Star Wars Story" and "Mission Impossible."
Matt Smith
In September 2020, Emilia and Matt Smith were caught having dinner at the iconic Soho restaurant called Bob Bob Ricard, then they walked around the area.
It wasn't clear if they were out on a date or simply hanging out as friends, as they worked together back in 2015 in "Terminator Genesys" in which Matt portrayed the role of Alex, an advanced T-5000 Terminator. They were not seen together in public after that. A few days later, he was seen again in the area, this time with a brunette as they rode a rickshaw after leaving the exclusive club, The Groucho.
He was best known for his role as the eleventh incarnation of the Doctor in the BBC sci-fi series, "Doctor Who," and as Prince Phillip in the first two seasons of the historical drama "The Crown."
Her views on dating
Emilia admitted that having a relationship with an actor wasn't easy, as it required a lot of trust. She didn't say that she'd completely sworn off them, but knew that successful relationships with actors were rare. She also hasn't had much luck in having a long-term relationship as far as the public knows, and it seemed that she didn't believe in having that 'one Prince Charming-esque soulmate.' According to her, you change as you get older and there would be someone you would call 'the one' for every stage in your life. Perhaps a realistic point of view – what do you think?