Car racer Tony Stewart's Wiki: Net Worth, Racing, Girlfriend, Engaged, Daughter, Retiring
Who is Tony Stewart?
Tony Stewart is a retired professional stock car racing driver, who under the nickname Smoke, is probably best known for winning the multiple Monster Energy NASCAR Cup Series Championship. He is also widely recognized for other professional accolades, which include titles in the Nextel Cup Series, National Midget Series, IndyCar Series, Sprint Car racing and in the US Auto Club (USAC) series as well. Tony Stewart wrote his name into the history of motorsport racing by being the only driver ever to win both the NASCAR and the IndyCar Series Championships.
Tony Stewart's Early Life and Education
Anthony Wayne 'Tony' Stewart was born under the zodiac sign of Taurus, on the 20th May 1971, in Columbus, Indiana USA, the older of two children – a younger sister named Natalie – of Pamela Marshall and Nelson Stewart who separated when he was a teenager. He is of American nationality and white ethnicity. He matriculated from Columbus North High School in 1989, but any further details about his educational background haven't been publicly disclosed to the present day.
Tony Stewart's Early Career
Tony dived into the world of racing at the early age of only eight, when he began his competitive go kart racing career in 1979, and in the following year Stewart won his first champion's title. In the course of the next several years, he honed his racing skills, and in 1987 won the World Karting Association Championship Title. Tony then climbed the ladder and transferred to the United Midget Racing Association, prior to moving up in 1991 to the US Auto Club racing series, where he won the 1991 USAC Rookie of the Year award. Apart from all these achievements, in his early racing career Tony Stewart added several more titles to his professional portfolio. including two consecutive USAC National Midget Series Champion's titles in 1994 and 1995, as well as the 1995 USAC Silver Crown Series Champion's title.
After winning the USAC Sprint Car Series title in 1995, Tony Stewart became the first driver ever and only one of two who managed to win the USAC Triple Crown in a single season. Later that year, he also won two other prestigious accolades – the major midget car racing event at Hut Hundred, as well as the 4-Crown Nationals.
Tony Stewart Professional Racing Career
In 1996, Tony Stewart entered the Indy Racing League as well as the NASCAR Busch Series, in which he began to race part-time. His first win came in 1997 when he won the Indy 500 race at the Pikes Peak International Raceway in Fountain, Colorado, and later won his first Indy Racing League's Champion title that year. After competing in the 1999 Spring Cup and driving for the National Football League (NFL) Hall of Famer, the well-known head coach of the Washington Redskins, Joe Gibbs and his Joe Gibbs Racing, Tony Stewart put an end to his Indy Car Series racing career, and moved up to NASCAR Sprint Cup series.
Tony Stewart and NASCAR Sprint Cup Series
During his rookie season in NASCAR – with three wins at Richmond Raceway, Phoenix and Homestead-Miami Speedway – Tony Stewart set a record for the number of wins by a rookie, finishing the 1999 season at No. 4 which, until the 2006, was the best rookie record in the modern history of racing, and so won the Winston Cup Rookie of the Year Award as well. During his sophomore season, Tony won six races in the 2000 NASCAR Winston Cup Series, finishing first at the Martinsville Speedway, New Hampshire Motor Speedway, Michigan International Speedway as well as at the Homestead-Miami Speedway, and at the Dover International Speedway twice. Apart from all these, Stewart also won the 2000 Turkey Night Grand Prix midget car event.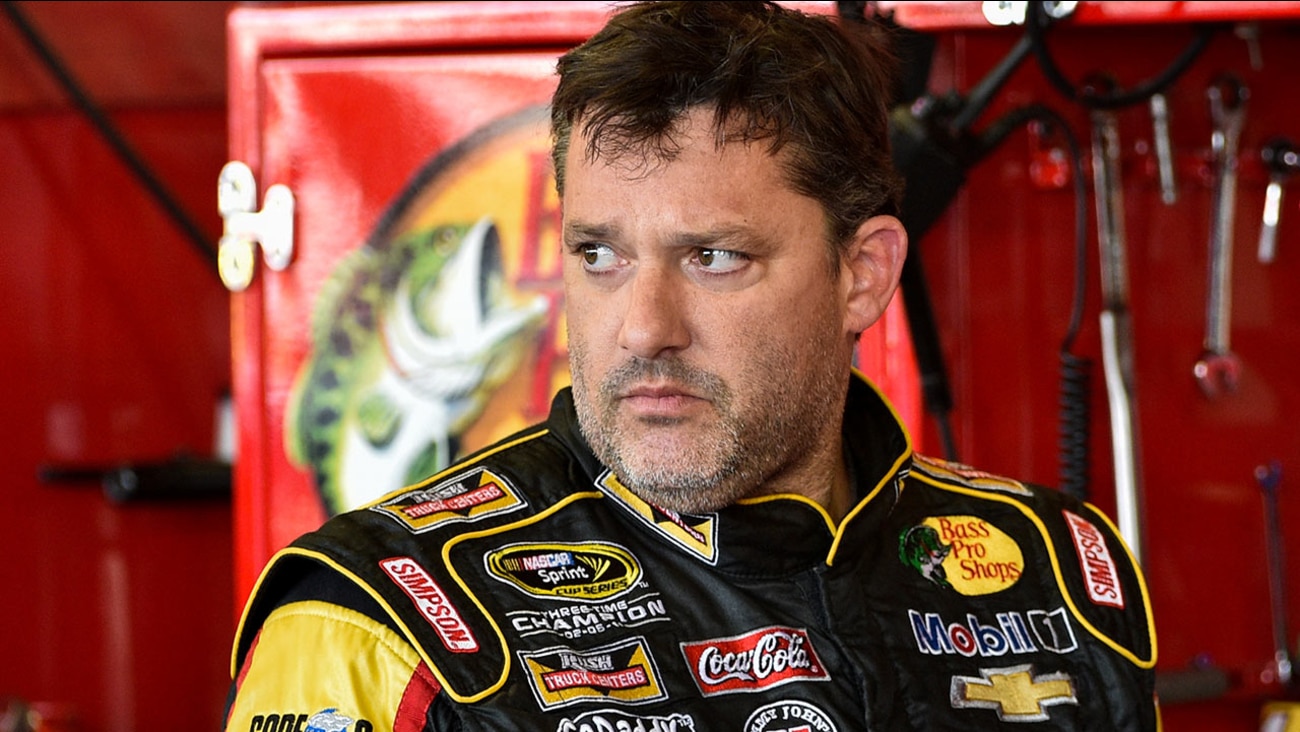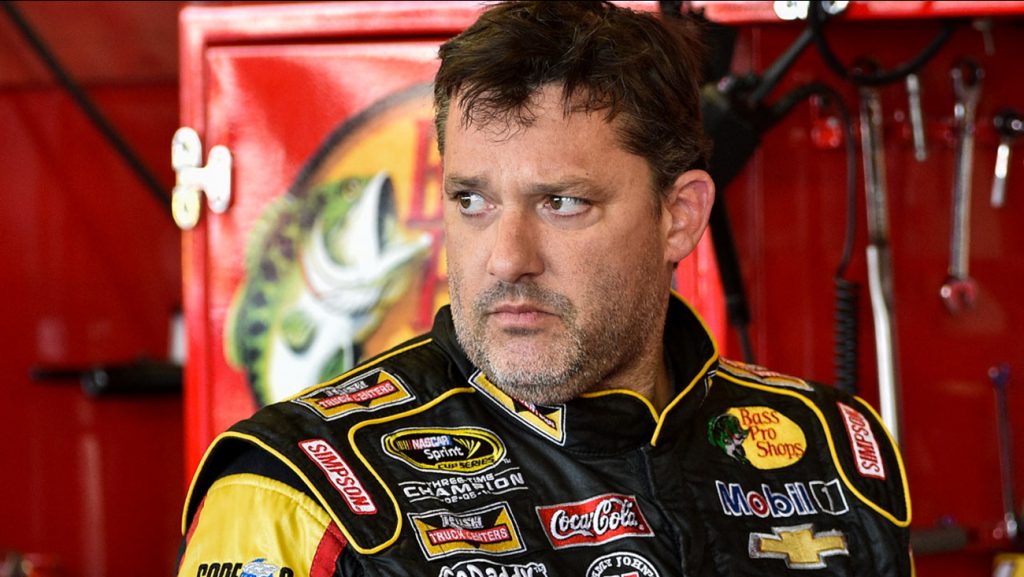 After being involved in an 18-car crash at the beginning of the 2001 season, Stewart won the Memorial Day Double accolade, and finished as the No. 2 in the final points ranking. After teaming up with the Boss Motorsports Chevrolet in 2004, Stewart participated in a sports car endurance race – the 24 Hours of Daytona – in which he finished fourth. Later that year he also debuted in the NASCAR NEXTEL Cup which he won in November 2005. Additionally, Stewart also won the Allstate 400 at The Brickyard in 2005 and 2007, as well as the International Race of Champions event in 2006.
In July 2008 Tony Stewart parted ways with Joe Gibbs Racing, and teamed up with Haas CNC Racing which was soon after rebranded as Stewart-Haas Racing when he acquired half of the team's ownership. As the owner-driver, Tony won the NASCAR Sprint All-Star Race XXV in 2009, and followed by winning the Pocono 500, the Coke Zero 400 and the Price Chipper 400 race in October 2009.
In the course of the next several years, apart from winning numerous NASCAR series races, Stewart also added several more highlights to his already successful professional racing career, such as the 2009 Prelude to the Dream race, and the 2012 Gatorade Duel Cup Series. After participating in the NASCAR Spring Cup Series' Ford EcoBoost 400 race, held at Homestead-Miami Speedway on 20th November 2016, Tony Stewart decided to put an end to his professional racing career after 18 years on the track. By the end of 2016, Stewart was already pointed out as an inductee to the USAC Hall of Fame, while in 2018 he was named as the Indianapolis Motor Speedway Hall of Fame inductee.
Tony Stewart's Net Worth
Have you ever wondered how much wealth this famous American racing driver has accumulated so far? How rich Tony Stewart is? According to authoritative sources, it is estimated that the total of Tony Stewart's net worth, as of late 2018, revolves around the sum of $70 million, acquired through his 18 year-long prosperous professional career in motorsport. Apart from the abovementioned Stewart-Haas Racing team, Stewart's net worth also includes ownership of the All Star Circuit of Champions sanctioning body, Paducah International Raceway in Paducah, Kentucky, Eldora Speedway in Rossburg, Ohio, and the Macon Speedway in Macon, Illinois, as well as assets such as the 414-acre-big Hidden Hollow Ranch.
Tony Stewart's Personal Life
Curious about Tony's private life, aren't you? Well, Tony isn't married yet, but is about to be – in November 2017 he became engaged to his long-term girlfriend, former Playboy Playmate Pennelope Jimenez. Prior to this relationship, Tony allegedly dated Tara Roquemore, Jamie Shaffer, Krista Dwyer and Jessica Zemken.
Tony Stewart has also made appearances in the 2005 comedy movie "Herbie Fully Loaded" with Lindsay Lohan in the main role, as well as in an episode of the popular TV series "Last Man Standing".
To the present day, he has also released three books – "Rebel with a Cause: A Season with NASCAR star Tony Stewart", "True Speed: My Racing Life", and "Tony Stewart" which hit the shelves in 2004.
Tony is also active on several popular social media networks, including Twitter where his official account @TonyStewart has accumulated almost 700,000 followers, as well as Instagram where his official profile @tsrsmoke currently gathers more than 98,200 fans. His height is 5ft 7ins (1.70 m) while his weight is around 178 lbs (81 kgs).
As a big philanthropist, Stewart is also the founder of Tony Stewart Foundation, focused on raising funds in order to aid injured motorsport drivers, and ill children as well, simultaneously helping other charitable interests.