Kye Kelley from "Street Outlaws" Bio: Wife, Net Worth, Racing, New Car, Girlfriend, Age, Divorce
• Kye Kelley is a prominent underground racer and television personality featured in the reality show "Street Outlaws".
• He grew up in Magnolia, Mississippi and fulfilled his dream of owning a car at age 1•
• He left his job at an oil refinery to pursue his own business, Down South Performance.
• Kye won a race against 14-time world champion racer Mike Murillo and has a net worth of $500,000.
• He is currently dating Lizzy Musi and has a daughter with his former wife, Alisa Mote.
Who is Kye Kelley?
Discover Channel never ceases to amaze the public, and has done all to attract a new audience, which they accomplished with the show "Street Outlaws". Featuring the most successful underground (illegal) racers from Oklahoma, New Orleans, Memphis, and other areas of the USA, "Street Outlaws" has become one of the most praised reality shows on the channel. Kye Kelley is the part of the show, and one of the most prominent racers.
Born Kyle Kelley II on the 18th May 1985, in Magnolia, Mississippi USA, he is an underground racer, and has come to prominence after being featured in the reality show "Street Outlaws". He has won races against several other notable racers, including Daddy Dave, Bobby "Hollywood" Treadwell, and Doc, among others.
Do you want to learn more about Kye Kelley, from his childhood to most recent career endeavors, and his personal life as well? If yes, then stay with us for a while as we are about to bring you closer to this prominent racer.
Kye Kelley Bio: Early Life, Parents, and Education
The son of Tammy and Kyle Kelley I, he grew up on the family farm in Magnolia with his younger sister, Lacey Howell. From an early age he became interested in cars and in order to make his dream come true of owning a car, he found two jobs when he was still only 13 years old, milking cows on nearby farms and working in a grocery store on as a bagger, meantime attending South Pike Senior High School. He fulfilled his dream just two years after finding his first job, then obtaining his driving license, and his racing career was ready to start.
Career Beginnings
Before he made a name for himself as a racer, Kye worked in an oil refinery company; staring as a simple "Fire Watcher", he eventually reached the position of superintendent, and 250 people were answering to him. It took him ten years to become a superintendent, but only a few years to quit the job and focus on his own business, opening the car shop named Down South Performance, with his business partner Greg Champagne, with headquarters in McComb, Mississippi.
Street Racer
His first car was his friends 1965 Chevy II Nova, but then he bought his first car at the age of 15, and would travel to Mississippi or New Orleans for Da Pad drag racing. In his first race, Kye not only won the race, but also set the record, which earned him the title of being the fastest person around. As his skills improved and his popularity grew, he was noticed by a number of important figures from street racing, including Just Shearer a.k.a Big Chief, who was looking for the fastest man around New Orleans, and everybody pinpointed Key. As a result, Kye was recruited by Big Chief and was ready to race against big names such as Daddy Dave, and others. In his first race against Daddy Dave, Kye lost by a close margin, but got his revenge later as he left Daddy Dave behind in their second race.
Rise to Prominence
#KyeKelley is just insane enough to call out his GIRLFRIEND on the track tonight. Watch @StreetOutlaws #NoPrepKings tonight at 8 on @Discovery and #DiscoveryGO. https://t.co/ASajWrSte1 pic.twitter.com/0LqIOLCJx3

— Street Outlaws (@StreetOutlaws) March 15, 2018
Thanks to his success, Kye came to be featured in the reality TV series "Street Outlaws", and alongside Daddy Dave, Big Chief, Doc and others, amazed the public with their racing skills. His dominance made him popular and rich, which earned him a new car, "The Shoker", which is essentially a 1992 Chevy Camaro but heavily modified, with an upgraded engine, two nitrous kits, and numerous other customizations that made his car faster. In 2015 he had the chance to compete against 14-time world champion racer Mike Murillo at Thunder Valley Raceway Park in Lexington, Oklahoma, and won the race, but his victory was overruled as it was determined that Key left the start line before the order.
Kye Kelley Net Worth
Since launching his career and struggling in the beginning, thanks to his wins that have earned him thousands of dollars, his net worth has increased steadily. He continued to win races, and now counts his wealth in hundreds of thousands of dollars. So, have you ever wondered how rich Kye Kelley actually is, as of late 2018? According to authoritative sources, it has been estimated that Kelley's net worth is as high as $500,000, which is quite impressive don't you think?
Kye Kelley Personal life, Wife, Children, Divorce, Girlfriend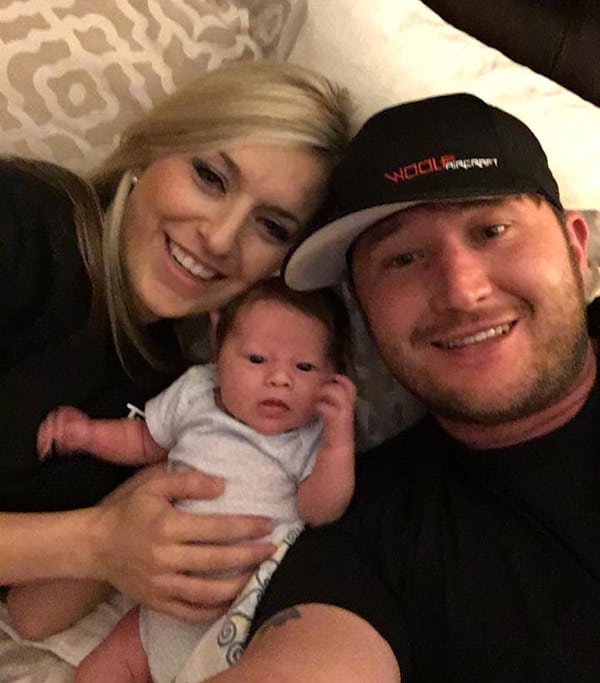 What do you know about Kye in his personal life? He was married to Alisa Mote from 2015 to 2017, with whom he has a daughter named Kenadeigh Alexa Kelley. He is now dating Lizzy Musi, who is also a racer and the daughter of Pat Musi, a car engine designer, and owner of the Musi Racing Engines shop.
Kye Kelley Internet Fame
Over the years, Kye has become quite popular on social media platforms, especially on his official Facebook page with over 250,000 followers, who have enjoyed in Kye's daily posts in regards to his career, including the announcement of the new No Prep season, among other posts. You can find Kye on Instagram as well, on which he has over 100,000 followers, with whom he has also shared his most recent career endeavors.
So, if you aren't already a fan of this prominent street racer and television personality, then this is a perfect opportunity for you to become one, just skip over to his official pages.