Chase Elliott Net Worth, Age, Wife, Brother Bill Elliott, Height, Wiki Bio
• Chase Elliott is a 23-year-old stock car racing driver in the NASCAR series
• His father Bill was a successful NASCAR driver and role model
• He matriculated from Kings Ridge Christian School but chose a racing career instead of college
• He is the youngest winner of the Snowball Derby
• His net worth is estimated at $2 million and he is in a relationship with student Kaylie Green
William Clyde Elliot II may not ring your bells, but Chase Elliott, a 23-year-old stock car racing driver, is definitely someone you've heard of. He was born inder the zodiac sign of Sagittarius on 28th November 1995, in Dawsonville, Georgia USA, and currently he's one of the most promising drivers in the NASCAR series.
Family Life
Chase's father Bill was one of the most successful NASCAR stock car racing drivers. Known as Awesome Bill from Dawsonville during his career, he was one of the role models for his son. Chase inherited talent, passion for speed and adrenaline from his dad.
Chase currently competes behind the wheel of No. 9 Chevrolet Camaro ZL1 in Monster Energy NASCAR Cup Series. This young driver not only overtook his father's achievements, but has also won numerous awards and honors as one of the youngest NASCAR champions.
Chase Elliott has two older half-sisters from father's side, Lauren Star and Britanny. His mom Cindy, a former photographer for "Illustrated" and "Scene", is Elliott family manager and social media director.
Education
Chase Elliott started his career at a young age, but he did not neglect his education. Considering he began to compete at the age of 13 (6th grade), it was quite challenging for a teenager to balance between career and education, as he often missed his classes, but Chase has succeeded. In 2014, he matriculated from Kings Ridge Christian School, but didn't think about going to college, because he had already decided to commit himself to a racing career. In an interview for USA Today Sports, Chase said:
'You think back on school, and you do not remember the many hours staying up late studying for the tests. I'm going to miss the good times, laughing with all your buddies. The school side, absolutely not. It definitely was not the most enjoyable thing to me. I definitely would rather be racing.'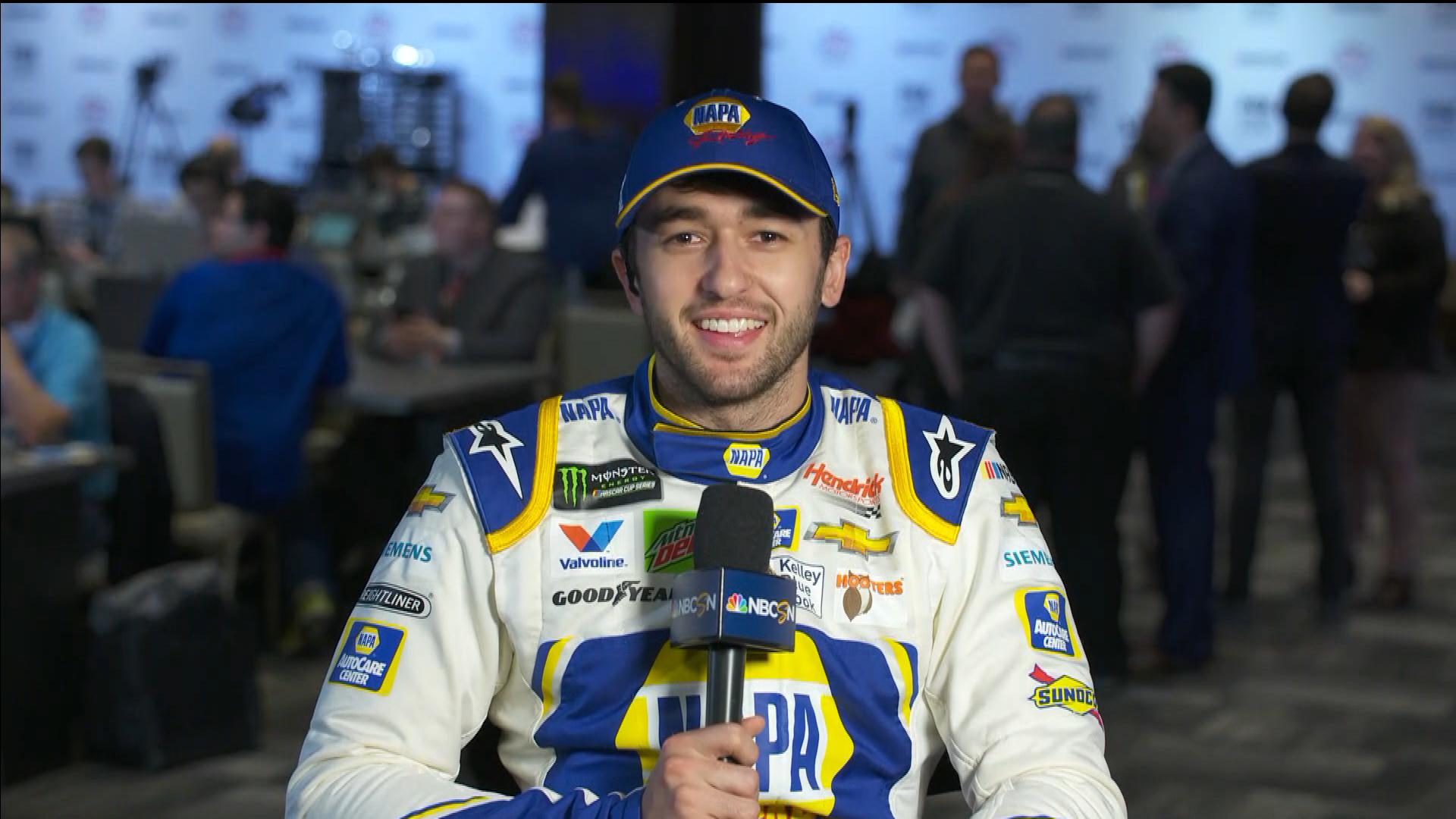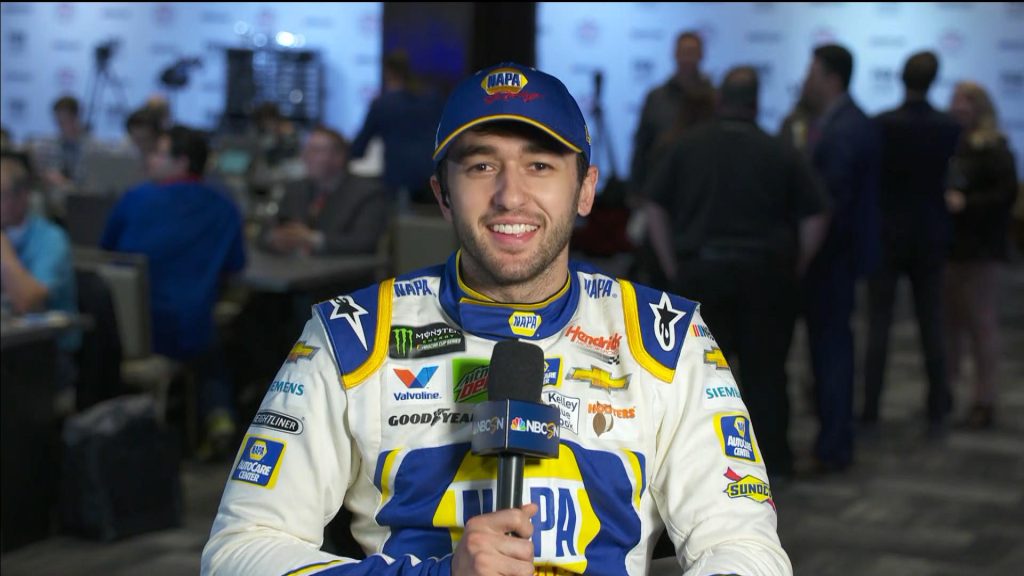 Road to Fame
According to official data, Chase Elliott's career officially started when he was 14, in 2009 in the X-1R Pro Cup stock car series. After 11 races, he had a single win and 10 top-ten positions.
The following year, he won the Blizzard Series, Miller Lite and the Gulf Coast championship en route, and was declared Georgia Asphalt Pro Late Model Series Rookie of the Year. In 2011he won the Snowball Derby, the youngest champion in the history of this race, and that same year signed a three-year contract with Hendricks Motorsports, and began to compete in the Stock car touring series.
Stock Car Touring Career
In his first and the second seasons, Chase competed in the K&N Pro Series, East and West divisions, and had minor successes, one-third and one-fourth place; following a crash, he ended one of the races in 17th place.
In 2013, Elliott won The Tricky Triangle at Pocono Raceway, following which the ARCA Racing Series made a concession, allowing the participation of the 17-year-old Chase, who has thus become the youngest winner in the history of ARCA superspeedway races.
Joining National NASCAR Series
In 2013, Chase Elliott proved himself as a successful truck race driver, setting a pole position as the youngest participant at UNOH 200 in Bristol, Tennessee, then winning a suspicious race after wrecking one of his rivals on the final turn at the Chevrolet Silverado 250 in Burketon, Ontario.
After that, Chase took a short break from truck races until 2016; after winning the Alpha Energy Solutions 250, Henry County, Ridgeway, Virginia in 2017, Elliott hasn't had significant success in truck races.
From January 2014, this young driver became part of the NASCAR Xfinity Series. During that year, he won the O'Reilly Auto Parts 300, VFW Sports Clips Help a Hero 200, EnjoyIllinois.com 300, and so on. He ended the year as the youngest Nationwide Series champion.
Cup Series Debut
In 2015, Chase Elliott joined the topranking NASCAR competition, known as Monster Energy Cup Series, but without any significant success that season, although as Rookie of the Year, he had a pole position for the Daytona 500; although he had the lead, he finished the race among the tail-enders, because of slipping off the track. However, with enough top-five and top-ten positions, Elliott finished this season as fifth in final standings, and qualified for the NASCAR Play-off and finished in 10th place.
Last year, the most significant success of the young Chase in his sixth career season was a win in the Monster Cup Series in Watkins Glen. Soon, also winning two more races, Gander Outdoors 400, Dover, and Hollywood Casino 400 in Kansas City, Kansas.
https://www.youtube.com/watch?v=kETf5DOfae8
Net Worth
Since 2016, when he became part of the Sprint Cup Series, Chase Elliott has attracted a number of sponsors like NAPA, Mountain Dew, 3M, Good Year and many more. The last one to join Elliot's team is Hooters, all contributing significantly, so that his net worth is estimated at $2 million by sources, which would seem certain to go higher in the future.
Is Chase Elliott single?
Although young and attractive, Chase Elliott is not known for a turbulent love life. Although no one exactly knows for how long, he enjoys a relationship with student Kaylie Green; they seem like a loving couple, as they often appear in public. Kaylie is following and supporting Chase during the competitions – she's pretty familiar with racing since her father and brother are NASCAR drivers too.
Physical Characteristics
Chase Elliott is a dark-haired guy, height about 5ft 10ins (1.78 cm) and weighing 145lbs (66kgs). As one of the youngest participants in NASCAR competitions, Chase certainly attracts attention with his appearance, since he is always cheerful and smiling.
Lunch or dinner @Hooters is on me today friends. Don't forget to have a @MountainDew with your wings. Visit https://t.co/qHEGszOFmm for details. pic.twitter.com/nC1WKsY9F0

— Chase Elliott (@chaseelliott) October 22, 2018
Interesting Facts
Chase Elliott likes to play video games in spare time. He is a fan of Fortnite, and the Georgia football team the Atlanta Braves.
According to his mom Cindy, Chase is like his father – he loves to win, but he knows how to lose with style and dignity.
He likes flying airplanes and has a pilot's license.
Until 2018, Chase's car number was 24, which he had in competitions in the minor competitions, before it was changed to 9, in honor of his dad Bill.
He has made guest appearances in TV shows "Ridiculousness" and "The Dude Perfect Show."
He was on the cover of numerous car magazines – "NASCAR Illustrated", "Georgia Magazine", etc.
Chase Elliott participated in the synchronization of several animated movies and video games.
He admires star NASCAR driver Tony Stewart.