Chaka Khan Net Worth, Age, Children, Family, Measurements, Wiki Bio
• Yvette Marie Stevens, who goes by the name Chaka Khan, is a songwriter, singer and musician known as the Queen of Funk and the first R&B artist to have a crossover hit with a rapper.
• She has won 10 Grammy Awards and has sold approximately 70 million records.
• She grew up in a South Side housing project in Chicago, was a part of the Black Panther Party, and was discovered by members of the band Rufus.
• Chaka Khan released her self-titled debut album after leaving Rufus and went on to release several other highly successful albums.
• She has been married twice and has a child from another relationship. She is a vegan and supports several charities.
Who is Chaka Khan?
Yvette Marie Stevens was born on 23 March 1953, in Chicago, Illinois, USA, and under the name Chaka Khan is a songwriter, singer and musician. She is known as the Queen of Funk and the first R&B artist to have a crossover hit with a rapper. She's won 10 Grammy Awards during her career and has sold approximately 70 million records. She's created numerous highly successful albums, and collaborated with various high-profile artists, making her one of the most successful music performers of all time.
The Wealth of Chaka Khan
How rich is Chaka Khan? As of early-2019, sources inform us of a net worth that is at $30 million, earned through a successful career in the music industry; she has been nominated for induction into the Rock and Roll Hall of Fame twice. As she continues her endeavors, it is expected that her wealth will also continue to increase.
Early Life
Chaka Khan is the eldest of five children, born into an artistic household and. She grew up in one of Chicago's South Side housing projects in the Hyde Park area, which was notorious as a center of various criminal-related events. Most of the children would discover an inclination towards music, and pursue it later in their lives. According to her, it was her grandmother who introduced her to the jazz genre, then at 11 years of age she became very interested in rhythm and blues music, forming a girl group called the Crystalettes, along with her sister. Her name Chaka was later given to her by a Yoruba Baba when she was 13 years old.
She attended Calumet High School, and later moved to Kenwood High School but dropped out. During this time, she was a part of the political organization called the Black Panther Party but also left this group to focus on music endeavors, performing around the Chicago area with the group Lyfe. In 1970, she was asked to replace Baby Huey in Baby Huey & the Babysitters, but it was a short-lived project. She continued performing for local bands, until she was discovered by members of an upcoming group called Rufus. She became the singer of the band, and they signed a record deal with ABC Records in 1973.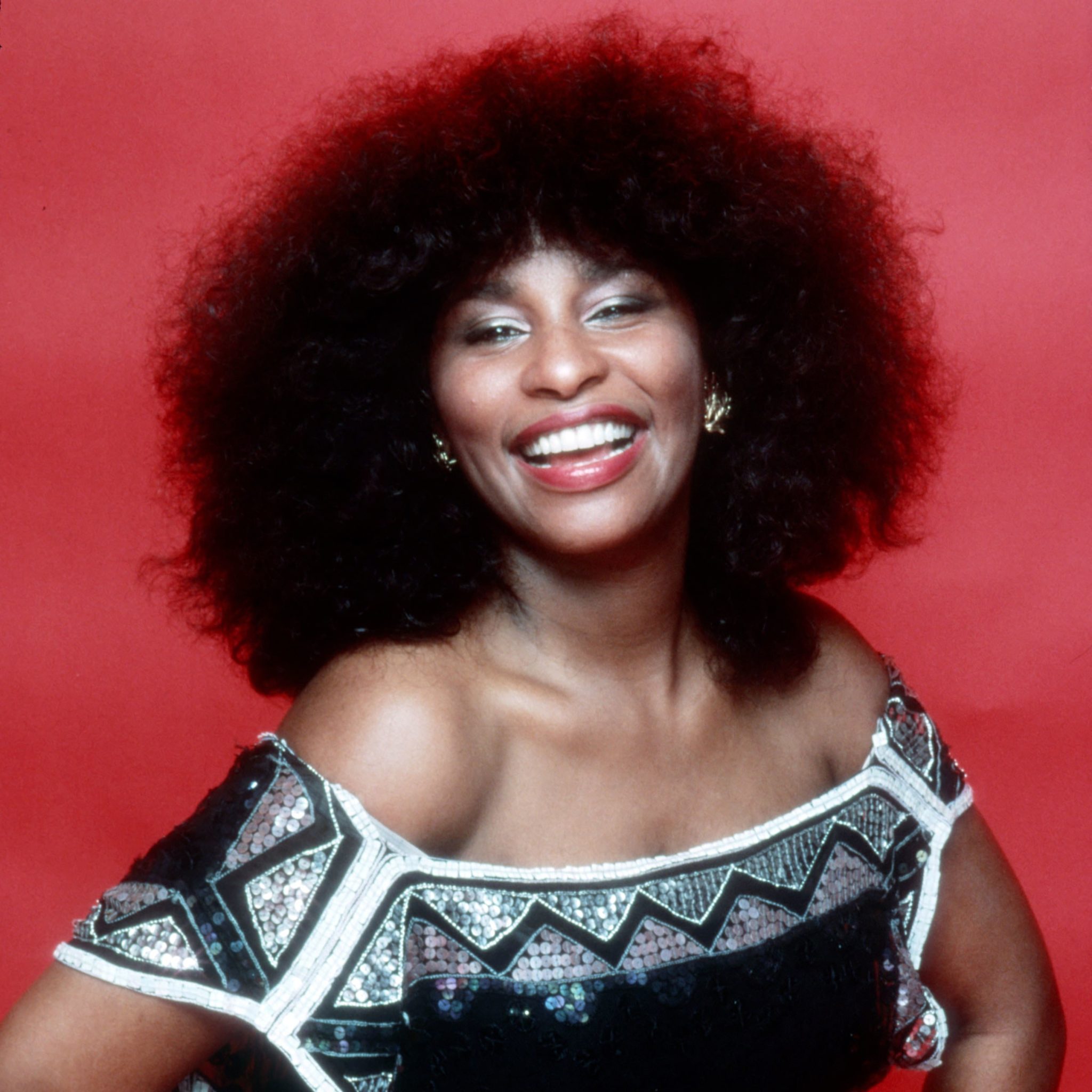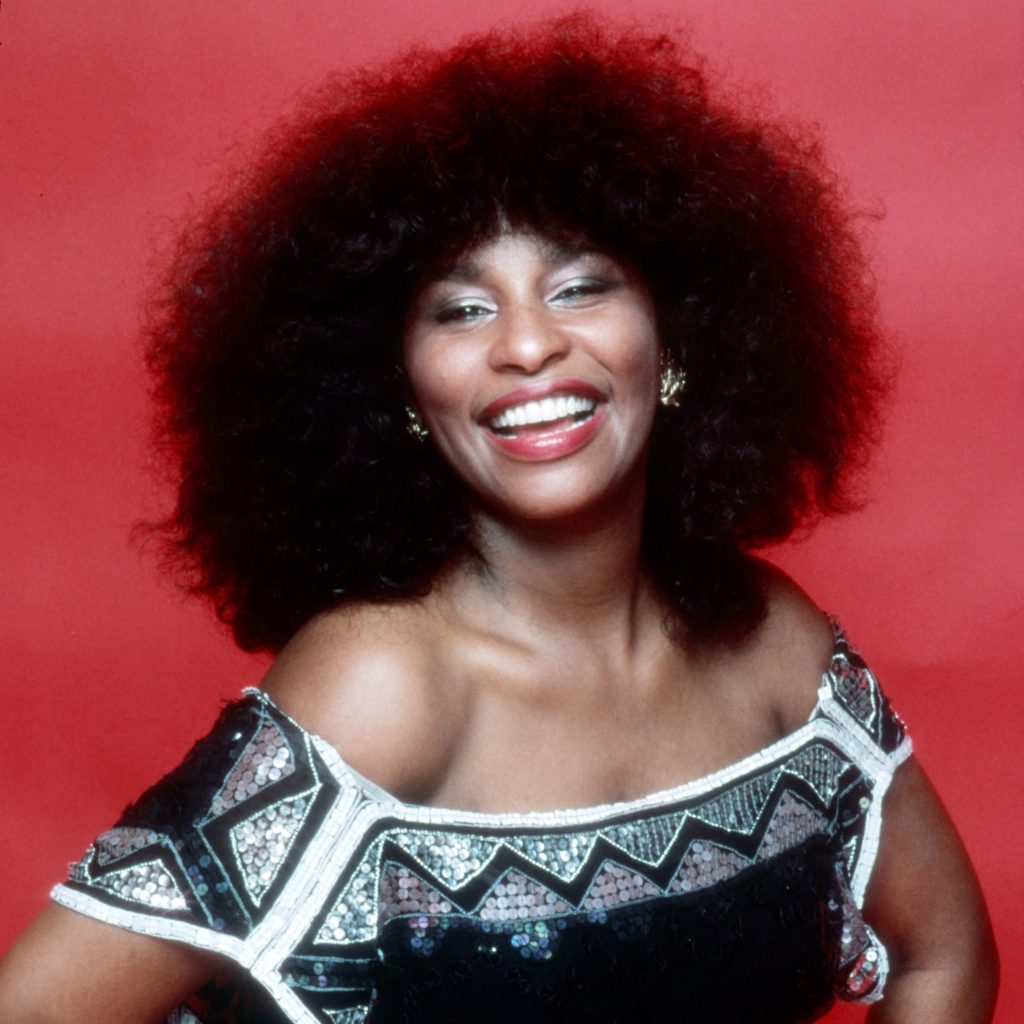 Rufus
During the same year, the band released their debut album but didn't gain any attention until Stevie Wonder collaborated with the group for the song "Tell Me Something Good", which reached third spot on the Billboard Hot 100, and won them their first Grammy Award; their second album was released, achieving platinum status, and during the rest of the '70s, Rufus released six platinum selling albums. They also gained a lot of attention for their live performances, especially thanks to Chaka Khan. However, during the late 1970s, tensions within the group started to rise, and she eventually signed a solo contract with Warner Bros. Records.
While she was working on her solo debut album, Rufus created albums without her, but she collaborated with Rufus once more for the album "Masterjam". Her first self-titled album went platinum, and she then released her second album entitled "Naughty", and continued her solo work throughout the early 1980s. In 1983, Rufus released their final studio album entitled "Seal In Red" which did not feature Khan but she did return for the single "Ain't Nobody", which would be the band's final charting single, reaching 22nd spot on the Billboard 100. After this release, the band separated for good.
Solo Career
In 1984, Chaka released another successful album entitled "I Feel For You" which had several high charting singles, and later went platinum. She then started working with high profile artists such as Ray Charles, and Steve Winwood, and her releases continued through to the 1990s, though the frequency with which she released started to wane. After the release of "Epiphany: The Best of Chaka Khan, Vol. 1" in 1996, she decided to leave Warner Bros., stating that the label had neglected her, and signed with NPG Records, working on several singles, and making a return to form with the album "Funk This" which featured Mary J. Blige.
In 2008, Chaka mentioned that it was good that the music industry was changing as artists now had more creative control over their art. She continued to contribute vocals and collaborate with other artists over the next few years; in 2011, she was given a Hollywood Walk of Fame star. In 2013, Chaka Khan Day was established in her hometown of Chicago, and two years later competed in the 21st season of "Dancing with the Stars", but was the first to be eliminated. In 2016, she caused a bit of a stir as she decided to cancel performances to enter rehab, but recently, she has been working on a new album which will be her first in over a decade.
Personal Life
For her personal life, it is known that Chaka Khan has been married twice, firstly to Hassan Khan in 1970 when she was only 17 years old, but the marriage ended in divorce shortly afterwards. Her next marriage was in 1976 to Richard Holland, who reportedly caused a rift between her and several members of Rufus, as he wanted to moderate her sexy stage image but she refused, leading to divorce in 1980.
She also has a child from another relationship. Following her second divorce, she decided to move to Europe, and settled in London before buying a residence in Germany. According to her, she is a vegan, having adopted the diet to combat high blood pressure.