The Untold Truth of PRISTIN Member – Kyla Massie
• Kyla Massie is a South Korean songwriter, rapper, and singer, best known for being a member of the girl group Pristin
• As of early-2020, Kyla's net worth is estimated to be over $100,000
• She was discovered by the entertainment company Pledis Entertainment, and competed in the television show 'Produce 101'
• Pristin released two mini-albums, before disbanding in 2019
• Massie has since ventured into social media, and has used her fame to support advocacies such as the homeless in South Korea.
Who is Kyla Massie?
Kyla Massie was born on 26 December 2001, in Indiana, USA. She is a part-South Korean songwriter, rapper, and singer, best known for being a member of the girl group Pristin. The group was in existence from 2016 to 2019, and they're known for their appearance in the television show "Produce 101".
The Net Worth of Kyla Massie
As of early-2020, Kyla Massie's net worth is estimated to be over $100,000, earned through a so far short but successful career in the music industry.
Gotta love that lil glow ☀️ pic.twitter.com/XFmDvWON5Z

— Kyla Massie ❤ 카일라 (@kylam_official) January 22, 2020
Aside from her work with Pristin, there has been no news of any new projects following many of the group members' departure in 2019.
Early Life, Education, and Career Beginnings
While Kyla was born in Indiana, her family later moved to Los Angeles, California where she grew up with an older brother and a younger sister. Her mother is of South Korean descent while her father is American. At a young age, she aspired to find a career in the entertainment industry.
She attended Fair Oaks Elementary School and later moved to Seoul, South Korea where she attended Seoul Foreign School. The school dates its history back to the early 1900s, and is a Christian school, established by Christian missionaries during that time.
She continued to dream of a career in entertainment and quickly became familiar with boy and girl groups of the country.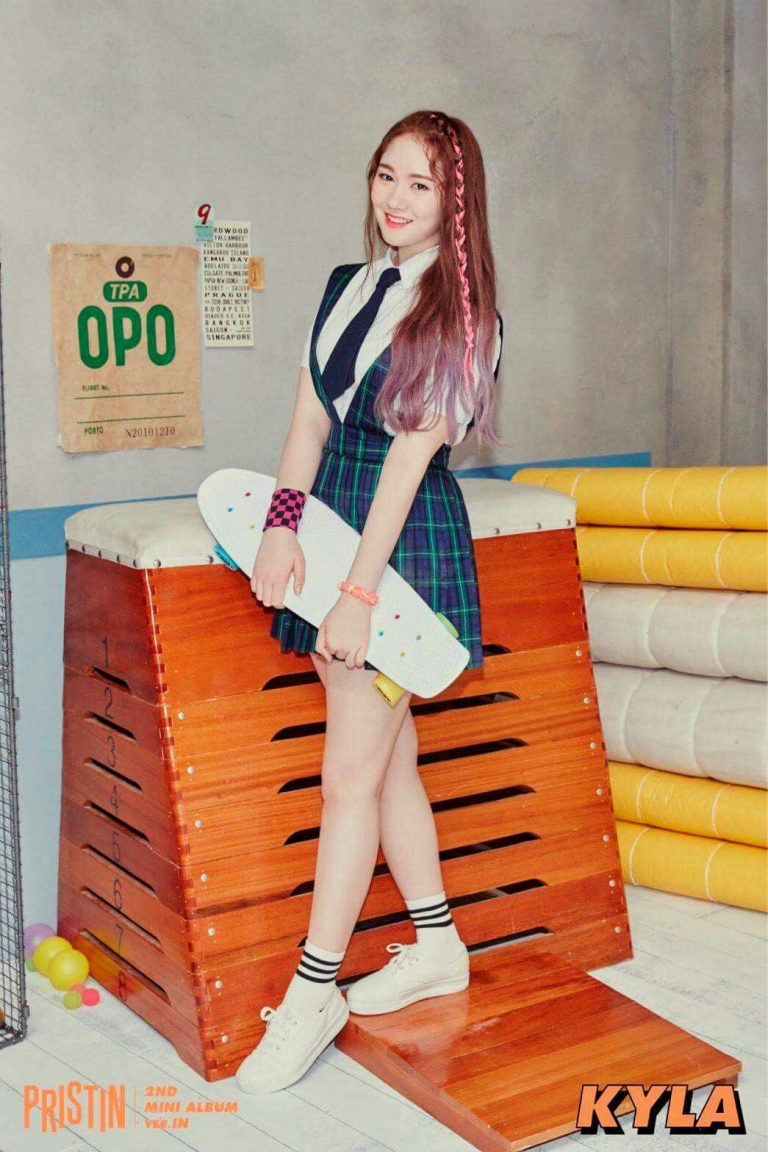 She was discovered by the entertainment company called Pledis Entertainment, which is known for managing K-pop talents such as Bumzu, Seventeen, and After School. The name of the company is derived from the star cluster located in the constellation of Taurus, and has been in existence since 2007, founded by Han Sung-Soo.
Pledis Girls and Produce 101
Massie trained with the company, developing her skills in dancing, singing, rapping and songwriting.
One of her first appearances was in the music video called "My Copycat" by the band Orange Caramel, which was released in 2014.
It wasn't until two years later that she started gaining attention, as Pledis introduced the group Pledis Girls to the public. She was one of 10 members with the other nine being Xiyeon, Kyulkyung, Nayoung, Roa, Yuha, Eunwoo, Yehana, Sungyeon, and Rena.
She along with many of the other members would first compete in the television show "Produce 101" in 2016; the reality television competition has talents compete to become a member of a K-pop boy or girl band. The competition starts with a large pool of talent and narrows it down to the final 11 contestants. Viewers can vote in the competition online or during the live broadcasts. It is one of the most popular reality shows in South Korea with its fame extending to other parts of Asia.
While she was eliminated from the competition, two of their members became a part of the new girl group IOI, but later returned to complete Pristin.
Success and Disbandment
Pledis Girls held several concerts to promote their formation and debut as a new group. They released the promotional single "We", and then settled on the name Pristin which is a combination of the words prismatic and elastin.
They released their first mini-album in 2017 called "Hi! Pristin", which included the title track "Wee Woo". They subsequently appeared frequently on television, and in live events such as Japan's KCON. Their final promotion for their album was a remixed version of "Black Widow".
They then performed a concert at the Seoul World Cup Stadium, before releasing a second mini-album called "Schxxl Out" which contained the single "We Like".
Following its release, Kyla took a hiatus from group activities as she was developing some health problems, and moved to the US as she had family resources there to help with her recovery. This led to the creation of a subgroup called Pristin V, but the entire project was unsuccessful and the group only achieved moderate success.
In 2019, it was announced that the group has disbanded with many of its members departing except for Sungyeon, Yehana, and Kyulkung, who chose to stay with Pledis Entertainment.
Personal Life
It is known that Massie is in a relationship though she has not shared a lot of information about his partner except for a few photos. Her boyfriend is of American descent, and they've been together for months though the exact time has not been specified.
She has been recently taking in other opportunities and has forayed into developing a presence on social media, testing out the waters to see if she could become a successful YouTuber. She has repeatedly expressed the difficulties of life as a Korean talent online, but has used her fame to promote numerous advocacies, including support for the homeless in South Korea.