Danica Patrick Net Worth, Age, Married to Paul Edward Hospenthal, Sister
• Danica Patrick is a former professional race driver with a net worth of $60 million
• Her parents bought her and her sister go-karts which led to her racing career
• She set numerous records during the Indianapolis 500 and was the first woman to secure a pole position in the Toyota Atlantic Series championship
• She competed in endurance racing at the 24 Hours of Daytona and the Sprint Cup series
• She is in a relationship with NFL quarterback Aaron Rodgers
Who is Danica Patrick?
Danica Sue Patrick was born on 25 March 1982, in Beloit, Wisconsin USA, and is a former professional race driver, known for being the most successful woman in the history of American open-wheel racing. Some of her achievements include a win at the 2008 Indy Japan 300, the only win by a woman in an IndyCar Series race. She officially retired from the sport after the 2018 Indianapolis 500.
The Net Worth of Danica Patrick
How rich is Danica Patrick? As of early-2019, sources estimate a net worth that is at $60 million, earned directly or indirectly through a successful career as a professional race driver. She was involved in numerous national and international competitions throughout her career, gaining high positions in many of them. She also appeared in numerous advertising campaigns throughout her career, working with Hot Wheels, Chevrolet, Tissot, Coca-Cola, and many more. As she continues her endeavors, it is expected that her wealth will continue to increase.
Early Life
Both of Danica's parents had a passion for racing, with her father involved in motocross while her mother worked as a mechanic. Her family later moved to Roscoe, Illinois where she would grow up with a younger sister. She attended Hononegah Community High School and was a cheerleader during her time there.
With a desire for their children have a hobby that would bring them closer together, her parents bought the siblings go-karts. This eventually led Danica to try her hand at karting competitions with her father as the crew chief while her mother kept statistics. She gradually improved over the next few years, and started setting records. While the family couldn't move a lot due to business endeavors, she travelled most of the country so that she could race, and the family sold merchandise to help with the costs of travel. She won 10 regional karting titles and the World Karting Association Grand National Championship.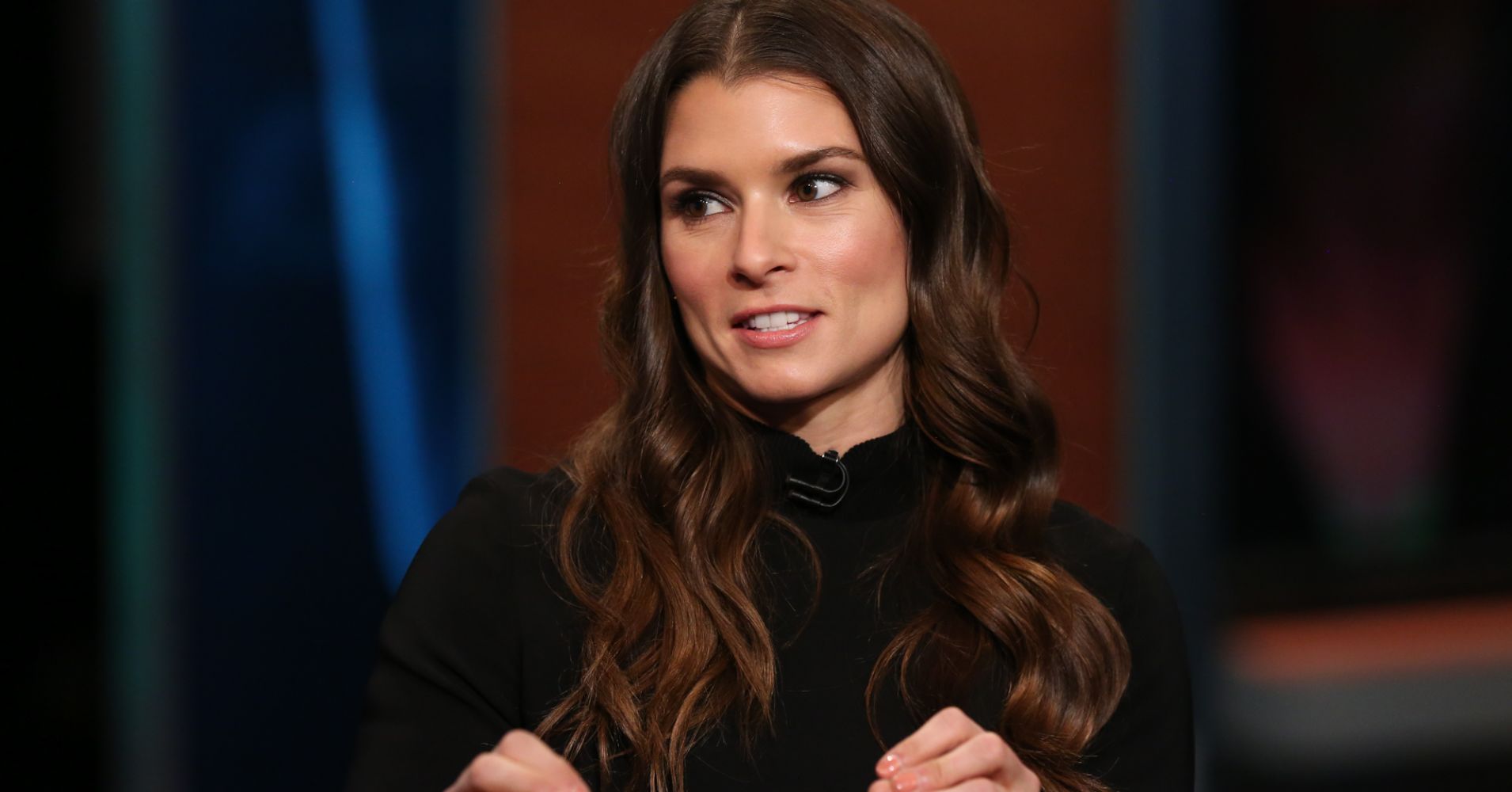 Early Racing Career
Thanks to her achievements, she was featured by several news stations, and this led her to continue improving her skills through driving schools and other lessons. She dropped out of high school midway during her junior year with her parents' consent, but later obtained a GED certification. She moved to England and raced in numerous competitions to help her develop further. She had a lot of opposition due to her being American and female, despite which she gained financial support from the Ford Motor Company, and raced in Formula Vauxhall as well as Formula Ford.
In 2001, she was rewarded with the Gorsline Scholarship Award, and became recognized as the top female open wheel race car driver. She overcame a lot of obstacles, including poor equipment and cars that did not fit her driving style, but returned to the US after her funding had dried up, and travelled to race tracks during the weekends in hopes of being hired by a team owner, and eventually signed a three year contract at Milwaukee Mile. In 2003 she became the first woman to race in the Toyota Atlantic Series championship since 1974, and secured her first podium for a woman in series history, and placed sixth in the drivers' standings. In 2004, she competed once more and became the first woman to secure a pole position in series history.
IndyCar Series
In 2004, she joined the IndyCar Series roster for Rahal Letterman Racing, leading her to later set numerous records during the Indianapolis 500, becoming the second woman in IndyCar Series history to set a pole position, and taking more pole positions to match Tomas Scheckter's rookie season record, and was named Rookie of the Year for both the Indianapolis 500 and the IndyCar Series.
Her 2006 season was known for mostly modest finishes, though it was also the first time she competed in endurance racing at the 24 Hours of Daytona, and in which she was in contention with her team before retiring due to overheating problems. The following seasons she took her best career finish at third place at the Bombardier Learjet 500, then improved this result during the Detroit Indy Grand Prix. In 2008, she secured her maiden IndyCar victory at the Indy Japan 300, the first woman to win a top level sanctioned open wheel car racing event.
A Drive Down @DanicaPatrick's Hard-Earned Road to Sports History https://t.co/GartEor2h0 pic.twitter.com/Z7Z9vVfVe0

— Danica Racing Online (@DanicaRacing) July 17, 2018
Last Years at IndyCar and Stock Car Racing
In 2010, Patrick returned to drive with the newly renamed Andretti Autosport, while also racing in the NASCAR Nationwide Series with JR Motorsports; her best performance of the season came at The Firestone 550, gaining second place. The following year, she informed the team that she intended to leave, and the season was marred with numerous struggles. She then focused on stock car racing at the Nationwide Series, and started racing full time in 2012, qualifying on pole for the DRIVE4COPD 300, making her the second woman to achieve this feat.  However, the rest of the season found her unable to reach final standings.
In 2013, she began her first full season in the Sprint Cup series, and became the first woman to clinch pole position for the Daytona 500, finishing in eighth place which made her the highest placed woman driver in the history of the race, and joined the 14 drivers to have led both the Daytona 500 and Indianapolis 500. After the season opener, she struggled with the rest of her races during the season.
Retirement and Recent Endeavors
In 2015, Danica stayed with Stewart-Haas Racing, and was able to reach 24th in the drivers' standings, the highest of her career. She signed a multi-year contract which allowed her to stay with the team for 2016, but struggled again for most of the season, although remaining with the team for the duration of the 2017 season. Her final NASCAR race was at the 2018 Daytona 500, and her final race was at the 2018 Indianapolis 500. Towards the end of her career, she started transitioning to more business endeavors. She owns her own brand of wine called Somnium – 'dream; in Latin. Her vineyard is located at St. Helena California, covering an area of 24 acres.
Not the ending we were hoping for today at Indianapolis Motor Speedway, but a huge thank you to all the fans for your support – and thank you to GoDaddy and Ed Carpenter Racing for making this happen.

Posted by Danica Patrick on Sunday, May 27, 2018
Personal Life
For her personal life, it is known that Patrick married physical therapist Paul Edward Hospenthal in 2005. They met three years prior, when she was recovering from a hip injury sustained in a yoga session. The two divorced in 2013, prior to which she started dating fellow driver Ricky Stenhouse Jr., and they stayed together for five years. In 2018, it was reported that she is in a relationship with National Football League (NFL) quarterback, Aaron Rodgers.