Danny Pudi Wiki Bio, wife, net worth, height, family, parents, kids, twins
• Danny Pudi is an American actor of Polish and Native Indian descent.
• He attended Marquette University and graduated with a degree in Communication and Theatre.
• He is best known for his role as Abed Nadir in the TV series "Community".
• He is married with twins, has a net worth of $3 million and is active on social media.
• Danny has appeared in many movies and TV series and lent his voice to characters in video games.
Who is Danny Pudi?
Danny's real name is Daniel Mark Pudi, born in Chicago, Illinois USA on 10 March, 1979 under the zodiac sign of Pisces. He is best known for his acting career, starring in more than 50 movies since he first appeared in front of the camera. Danny's father is called Abraham (American-Indian) and his mother's name is Teresa (Polish) – she is a programmer and an analyst, so Danny is of Polish and Native Indian descent. He speaks Polish fluently as he used to speak it a lot with his mother and grandmother in his teen years. His parents first met in an English second language class and are no longer together as they divorced years ago.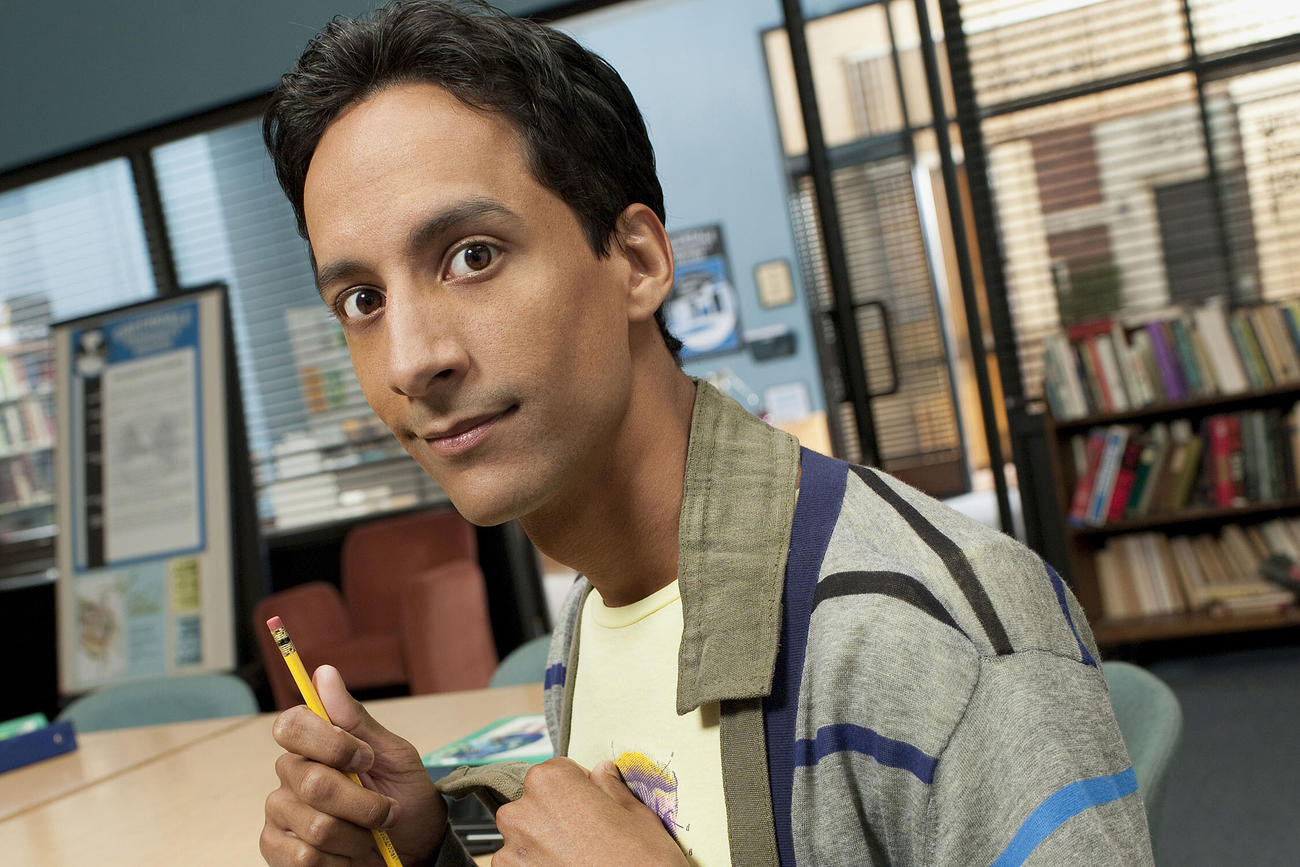 Early life and education
Danny spent most of his childhood in Chicago; he was interested in dance and therefore went to a dance school. He attended Notre Dame College Prep, then was the first ever recipient of the "Chris Farley Scholarship" while he was attending Marquette University, a Merit award given to a junior for creativity and positive use of humor. It made it possible for him to perform at two comedy events alongside Dave Chappelle and Jim Breuer who were already popular stand-up comedians. In 2001, he graduated in Communication and Theatre.
Career
He didn't start as an actor right away, first working for a research company as their recruiter. He soon figured out that this didn't suit him, so moved to Los Angeles in 2005 and started pursuing his dream job in acting. He appeared in numerous pilot episodes before getting his first real role, as Abed Nadir in "Community" – he was celebrating his birthday when he received the call and found out that he won the role, and dropped his phone into his chilli – the story is actually based on Dan Harmon's (director) real life experience at the Community College; it's an American TV comedy series about a group of people in college studying together for their exams, and ran from 2009 to 2015, and achieved an 8.5/10 score on IMDb. Danny was nominated for the best supporting actor in "Community" three times.
Danny mostly appeared in comedy movies as the roles of funny people were just right for him – his next appearance was in 2009, in "Road Trip: Beer Pong", about three college roommates who travel the country in a bus full of beautiful models in order to compete in a National Beer Pong Championship. It wasn't as successful, and received a disappointing rating of 4.9/10 on IMDb. Danny also appeared in "Knights of Badassdom" – a movie about live-action role players who accidently manage to summon a demon from Hell, and have to find a way to send him back. The audience loved the movie, however, critics didn't think it was that good.
If you like musicals, you might have seen Danny in "Found", shot in 2014. He also appeared in "The Understanding" music video, and in the same year he voiced Levander Hart – a character in the "Randy Cunningham: 9th Grade Ninja" series. He also appeared in commercials for McDonald, Pokemon, T-Mobile and Snickers.
This was cool. Thanks for letting me jump in your annual issue @jackblizzardphoto @koreasianmedia pic.twitter.com/Pbsy0wQgXf

— Danny Pudi (@dannypudi) December 10, 2017
Personal life
He is leading an apparently happy life with his wife Bridget Showalter. They met back at Marquette University when Danny was in his first year of studies, and dated for a couple of years before they married on 5 June 2004. They didn't rush with kids because of their careers, but produced twins in 2012, named James Timothy and Fiona Leigh.
Appearance and net worth
Danny has short dark brown hair and brown eyes. He is 6ft (1.83m) tall and weighs around 154lbs (70kg); Danny is in good shape since he is an active runner, having run track while in high school, and later managed to complete a couple of marathons, not easy to run 42km. He also does Yoga and recommends it to all, saying how Yoga is exercise for both body and mind.
According to authoritative sources, Danny's net worth is estimated to be around $3 million, most of his money coming from the "Community" TV series and other TV series and his movie roles.
Trivia
He made a cameo appearance in "Captain America: The Winter Soldier". He competed in "The Pyramid" celebrity contest in 2012. Danny is a huge fan of Marquette's basketball team. He got the nickname "Study Poison" in Marquette because he didn't want to study, just going around with his friends, playing video games or watching movies, anything rather than studying. He is also active on social media. His Instagram account has about 370 posts and 85,000 followers. His Twitter account has more than 3,000 tweets and over 666,000 followers.
He appeared in the video game called "Hearthstone" in 2017 as Professor George Herbert Doyle IV. He lent his voice to Brainy Smurf's character in "Smurfs: The Lost Village" in 2017. He appeared in four episodes of "Gilmore Girls" in 2006, and has directed his own short documentary film called "30 for 30 Shorts" in 2014. 'When I run in the morning, my body spends the first 20 minutes trying to figure out what's happening to it.' – Danny Pudi
Danny says how he is an "old soul": he eats oatmeal each morning like he is 15. He can spend a lot of time just observing birds outside his window. He claims how he once observed a squirrel and a bird for half an hour before he realized that actually half an hour had passed.