Danny Koker's Bio: Wife Korie Koker, Net Worth, Kids, Father Death, Weight Loss
• Danny Koker is an accomplished mechanic, musician, and TV star from Cleveland, Ohio.
• He is the leader of the rock band Count's 77, which has released two studio albums.
• His car business has expanded to include a tattoo parlor, restaurant, and rock 'n' roll bar.
• Danny has an estimated net worth of $15 million and a large car and motorcycle collection.
• He is married to Korie Koker, who is the co-owner and manager of Count's Vamp'd.
Who is Danny Koker?
In recent years a number of mechanics have become television stars, and Danny is one of them. Thanks to his skills, Danny has earned fame and fortune after featuring in the reality TV show "Counting Cars", which aired on the History Channel from 2013 to 2016. But who is Danny Koker for real? What is his birth name, where is he from? If you want to find out answers to these questions then stay with us for a while as we are about to bring you closer to this television personality and car mechanic. Born Daniel Nicholas Koker II on the 5th January 1964, in Cleveland, Ohio USA, in addition to his career on television, he is also an accomplished musician, being the leader of the rock band Count's 77 with which he released two studio albums – "Count's 77" in 2014 and "Soul Transformation" in 2017.
https://www.instagram.com/p/BX2Co1sBiWD/
Danny Koker Bio: Early Life, Parents, and Education
Danny, the son of Daniel Nicholas Koker I, has roots from the Slavic countries of the Balkans, as his grandparents were from (the then) Yugoslavia. His father, an accomplished musician, performed with such bands as Cathedral Quarter and The Foggy River Boys. His mother's name is Mary, but there is no further information about her in the media. From an early age, Danny was interested in music, but also cars, and was keen to learn about them, motorcycles and their customization. Danny hasn't revealed which schools he attended, but hopefully will share this information with his fans.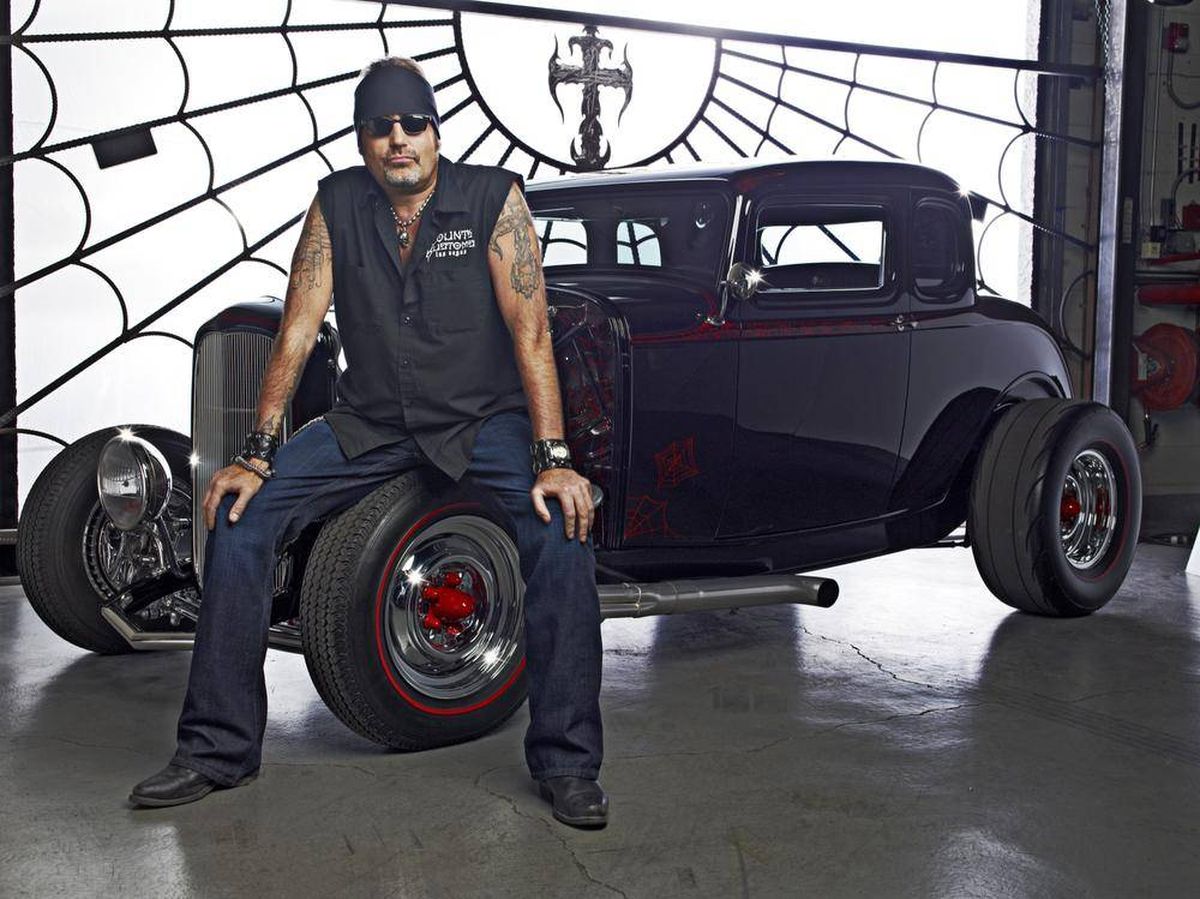 Career Beginnings
Before he became a famed television personality, Danny started his business from nothing; a small shop and garage named Danny's Kustoms, in which he would customize cars he found for sale, damaged, used and many apparently beyond repair. Thanks to his knowledge and his team of mechanics, these cars lived anew, while making Danny quite popular in the area, and what is more important, rich. His business gradually expanded, and thanks to his experience and knowledge, a number of celebrities came to him for new ideas for car restoration, including the main cast members of the popular reality TV show "Pawn Stars", Rick Harrison, Corey, Chumlee and others. This enabled him to make an appearance on the popular show, and his name started appearing in the media too.
Rise to Prominence
After each appearance, Danny became better known and more popular, which eventually resulted in his own show "Counting Cars". The series premiered on the 13th August 2012, and is still aired, currently in its eighth season as of August 2018. Over the years, Danny has become quite popular under the nickname The Count, from the name of his shop. He has worked on a number of cars since the first episode, including a 1968 Ford Mustang GT Fastback, 1973 Dodge Challenger, 1977 Volkswagen Beetle, 1981 Chevrolet Camaro, and many other cars, some unique, that has steadily increased Danny's popularity.
An Accomplished Businessman
Danny has expanded his car business to other ventures too, including a tattoo parlor and a restaurant; Count's Tattoo Company is headquartered in the Rio Hotel/Casino in Las Vegas, Nevada, while he owns Count's Vamp'd, a rock 'n' roll bar/concert venue, also found in Las Vegas. His bar often greets popular bands from the '80s, and is a home to new bands from the Vegas Valley area.
While managing Count's Vamp'd, he's met and befriended a number of musicians, and because of his love for music and his talents, Danny decided to start a hard rock band with a few of these musicians. Alongside Jony Zito on guitar, Barry Barnes on bass, Tommy Paris on keyboards, and Stoney Curtis on guitar, Danny himself is on vocals in creating Count's 77. Stoney Curtis already had a contract with Shrapnel Records which was then passed on to the band, and they began making music. The debut album "Count's 77" was released in August 2014, and spawned such hits as "Your Love Ain't Right", "Let the Rockin' Do the Talkin`", and "Riding with the Sons of Perdition". After the release of the album, Danny and the band ventured on a tour throughout the US, then in March 2017 they released their second album, "Soul Transformation", including hits such as "Summer of '77", "My Detroit", and "Evil You Could Do", among other songs.
Huge thank you to @TurchinJewelry for the wicked jewelry!! You guys ROCK!!!!http://t.co/ArjraadUN5 Check em' out!! pic.twitter.com/7UoT4Q6e5b

— Danny Count Koker (@DannyCountKoker) November 15, 2014
Danny Koker Net Worth
Since launching his career, Danny has expressed his talents in several fields, which have made him quite popular and rich as well. Apart from his mechanical ability, he is now an acclaimed TV star, and also a bar owner. So, have you ever wondered how rich Danny Koker is, as of late 2018? According to authoritative sources, it has been estimated that Koker's net worth is as high as $15 million, which is pretty impressive don't you think? In addition to his fortune in money, Danny also has a great car collection – now over 50 cars and 70 motorcycles in his garage.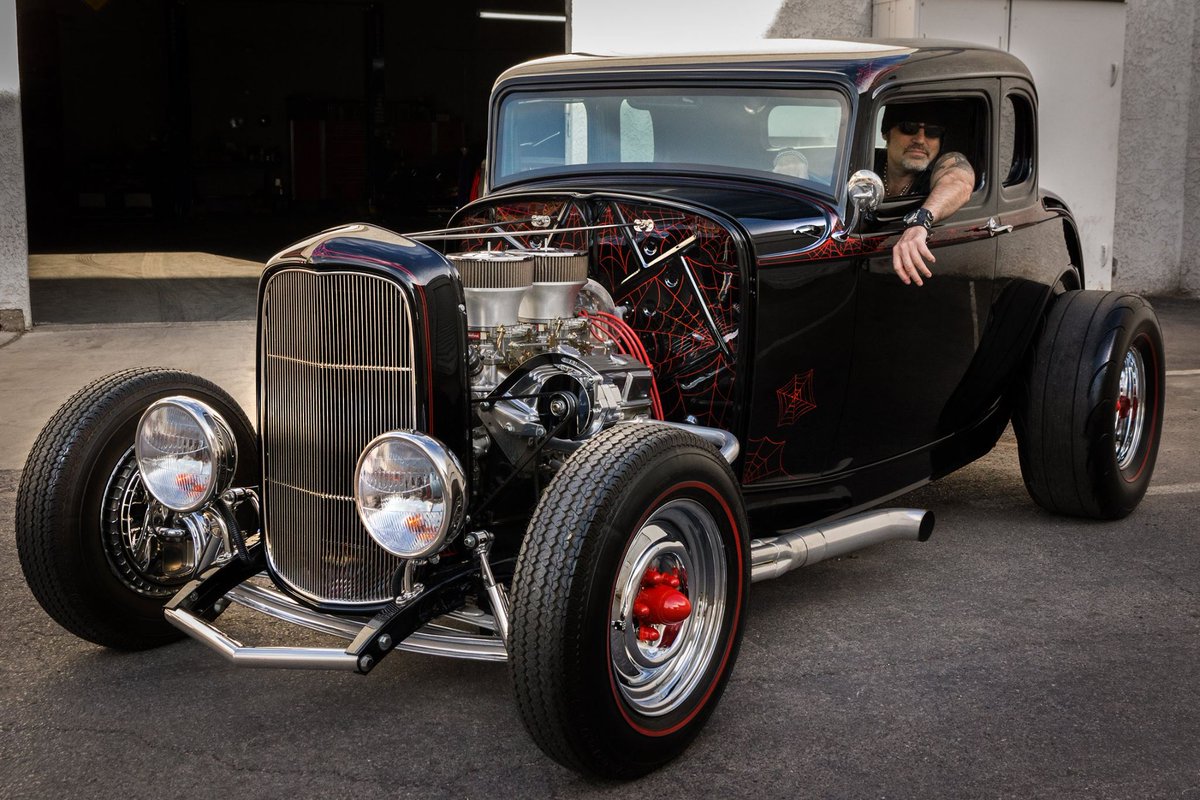 Danny Koker Personal Life, Wife Korie Koker, Death of His Father
What do you know about Danny's personal life? This star has been quite secretive when it comes to his life outside his career, however, we have managed to discover some interesting facts about his personal life. Danny Koker is a married man and his wife's name is Korie. She has been supportive of all Danny's business endeavors, and is the co-owner and manager of the famous rock club Count's Vamp'd. Danny's father, the legendary musician, isn't alive anymore; he sadly passed away on the 17th February 2008.
https://www.instagram.com/p/BcHcO2Ohg3n/
Danny Koker Internet Fame
Over the years, Danny has become quite popular on social media platforms, especially Twitter, Instagram and Facebook as well. His Instagram page has close to 300,000 followers, with whom he has mainly shared his work, often pictures from his garage as he and his team work on cars and motorcycles. You can find Danny on Twitter as well, on which he has over 140,000 followers, while on Facebook Danny has just over 65,000 loyal fans.
So, if you aren't already a fan of this prominent TV star and car customizer, then this is a perfect opportunity for you to become one, just skip over to his official pages and see what he is up to next.