Darrell Miklos from "Cooper's Treasure" Wiki: Father Roger Miklos, Treasure, Age, Family, Net Worth, Wife
• Darrell Miklos was born in 1963 in the USA and is a treasure hunter and reality TV personality.
• He is best known for his work on the show "Cooper's Treasure".
• His net worth is estimated to be over $1.2 million, earned from exploration and treasure hunting.
• He is part of a family of shipwreck explorers, and has worked with NASA during the Apollo Program.
• He is married with two children, and is active on social media to promote his television show.
Who is Darrell Miklos?
Darrell Miklos was born in 1963 in the United States of America, and he is a treasure hunter as well as a reality television personality, best known for being the star of the television show "Cooper's Treasure", which airs on the Discovery Channel.
The Riches of Darrell Miklos
How rich is Darrell Miklos? As of late-2018, sources estimate a net worth that is over $1.2 million, earned through success in exploration and treasure hunting, with a significant amount from his work on "Cooper's Treasure" too. As he continues his career, it is expected that his wealth will also continue to increase.
Family and Early Life
Darrell was born into a family of shipwreck explorers and treasure hunters, who have been active in expeditions since the 1970s. His father Roger Miklos was a police officer, who relocated to Florida after he met another treasure hunter named Kip Wagner, and was offered a job with Wagner searching shipwrecks and treasure locations. They salvaged numerous shipwrecks, and along the way met
Gordon Cooper
, an engineer, test pilot and Air Force pilot, actually one of the youngest of the seven original astronauts in Project Mercury, the first US manned space program. He piloted the longest and final Mercury flight, a 34-hour mission so becoming the first American to sleep in space. He was also the last American to be launched alone in an entirely solo orbital mission, and was later the command pilot of Gemini 5. His contributions to NASA are significant and he is considered one of the pioneers of space technology. Cooper and Miklos worked together on numerous treasure-hunting projects, continuing to do so for several decades. Cooper was a firm believer in aliens and unidentified flying objects, having experiences with unusual aircraft when he was younger. He debated that the US government was withholding information about UFOs.
Path to Treasure Hunting
His father's friendship with Cooper lead them to be hired by NASA during the Apollo Program. Darrell and his father would comb the sea, recovering booster rockets used for flights. Over the next two decades, he became involved in work with NASA, while also excavating shipwrecks near the coast of Florida. He also became friends with Cooper, and the two would work together for many years. He became a certified diver, and was later invited to join the American Academy of Underwater Scientists. He eventually opened his own company in 2014, called Gemini Marine Exploration. Darrell now uses his experience to offer shipwreck recovery services with his company. Before Cooper passed away, he gave information to Miklos which would become a catalyst for his next treasure adventures. He then had an idea of creating a television show which became "Cooper's Treasure".
Cooper's Treasure
In a 1963 mission, Gordon Cooper was sent on a 122 hour flight around the world, detecting nuclear sites. He photographed numerous locations, and discovered more than 100 anomalies around the South Caribbean area, which appeared as dark patches, and were said to be sunken ships. Throughout his lifetime, he secretly worked with the Miklos family on many of these ships, uncovering treasure that is rumored to be worth billions of dollars. Before he passed away, he then gave his research and documents to Darrell.
Are you ready?? pic.twitter.com/CNBFi8QMS4

— Darrell miklos (@Darrellmiklos1) June 20, 2018
"Cooper's Treasure" follows Darrell and his team of explorers as well as researchers, in efforts to complete Gordon's dream. The show has led them to unusual discoveries and a bit of treasure – one of his most significant finds was what was reported as evidence of an ancient UFO, submerged beneath the Bermuda Triangle. According to documentation taken, there was a large unusual structure on the seabed which was unlike any the team had seen before. It also had corals growing out of it in structures that were unusual. He plans to learn more about the structure and hopefully uncover its secrets. They've also uncovered sunken treasure several times in the show, consisting of ancient artifacts and the like.
Personal Life
For his personal life, it is known that Miklos is married and he has two children from that marriage. However, he does not disclose any information about them as he likes to keep most of his personal life away from the media spotlight. He mentioned in an interview that his first project was with his father, discovering the Nuestra Senora de Atocha shipwreck from the 1622 Spanish Fleet, which was uncovered at the Marquesas Keys. He's also travelled to land expeditions in Mexico, Campeche and the Yucatan, exploring various ancient Mayan ruins.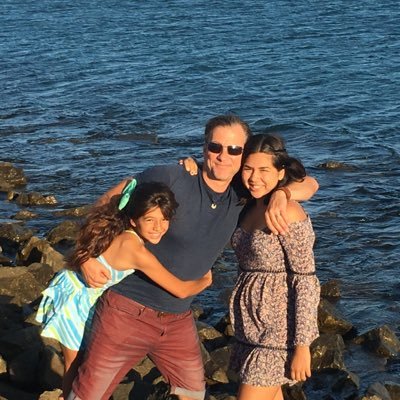 Similar to numerous television personalities, he is highly active online through accounts on social media. He has accounts on Twitter, Facebook and Instagram, mainly used to promote some of his recent and upcoming projects, including "Cooper's Treasure". He still undertakes personal expeditions during his free time. His Facebook account also does a similar job in promoting his television work. Videos of him travelling on expeditions, and diving can also be seen on his Instagram account. He mentioned in an interview that one of the reasons they are discovering more shipwrecks than treasure hunters in the past is due to new technology. They also use evidence from the past to help them narrow down supposed treasure locations from a number of possibilities.