Denzel Curry Wiki: Bio, net worth, parents, dating, children, height, family
• Denzel Curry was born in 1995 in Carol City, Florida.
• He started rapping when he was in 6th grade and released his first mixtape in 201•
• He was a member of the Raider Klan hip-hop group and released his debut full-length album in 201•
• His album TA13OO received a score of 86 at Metacritic and was praised by The Wire.
• He has admitted to abusing the power of fame, and is currently trying to get his life in order to take on the responsibility left behind by X.
Who is Denzel Curry?
Denzel Rae Don Curry was born on 16 February 1995, in Carol City, Florida USA; he had a brother, Treon – he died in police custody in 2014.
Denzel started rapping when he was in sixth grade and already began working on his mixtape in 2011. Influenced mostly by 2PAC, he began engaging in rap battles at his local Boys & Girls Club. He benefited the most from his connections with SpaceGhostPurrp's Raider Klan, as he appeared on their Greatest Hits tapes in 2012 and 2013. Denzel made his official studio debut in 2013 with the underground favorite Nostalgic 64, but didn't enter the charts for the very first time until 2018 with his major-label debut TA13OO.
Graced the cover of @kingkonggarcon sacrifice issue!! Photographs @alexisjadegross Styling @theguruu__ Words @vikipedia_#outnow on newsstands and available to buy online from the King Kong shop.

Posted by Denzel Curry on Thursday, November 29, 2018
Early life and education
The first time Denzel started making music and art was when he was 12. He started going to Design & Architecture High School for his first two years of high school, but after being expelled, his family talked him into finishing high school, so he enrolled at Miami Carol City Senior High School. He had already decided to be serious about music at the age of 16 when he released his first mixtape, and started working on his next mixtape online.
Career – before and now
Denzel's career began when he released his first mixtape "King Remembered Underground Tape 1991-1995" on 24 September 2011. This helped Denzel become a member of Raider Klan, SpaceGhostPurrp's hip-hop group, and his entire project on the mixtape was later then posted on the group's page. He released his second mixtape "King of the Mischievous South Vol. 1 Underground" tape 1996 on 12 January 2012, and his next mixtape "Strictly for my R.V.I.D.X.R.Z." was released on 13 May 2012, in honor of his high school colleague Trayvon Martin.
Even though he split up with Raider Klan, Denzel continued by going solo, and by 3 September 2013 released his debut full-length album "Nostalgic 64" on which he had worked while still in school, featuring some artists who a lot of people might know: Nell, Lil Ugly Mane, Mike G, JK the Reaper, and was marked as 'one of the top 10 albums of 2013' by Pitchfork Magazine. He released his second studio album, "Imperial", in March 2016, featuring Rick Ross and Joey Badass on two tracks. Denzel also produced two of EPs: "32 Zel/Planet Shrooms" as a digital download in June 2015, and "13" in June 2017.
As of early 2019, according to sources Denzel has an estimated net worth of $1 million. He is currently on his rap tour around Australia after which he is continuing in the United States.
Personal life and his looks
Denzel is of Bahamian and Native American descent; his mother runs security for stadiums and his father is a truck driver, and he has four brothers. He is 5ft 9ins (175cm) tall, weighs around 154 pounds (70kg) and has a moderately muscular body. His love life isn't as interesting as his rapping career – Denzel had a girlfriend for two years while he was in high school, but went into deep depression after their break up which continued for quite a long time, and he hasn't had a long-term relationship since then. Actually, his favorite song "This Life" from the album "Imperial" was written right after the break-up, about what he would ask her if she were still with him. He has no kids and has never married – he is 23 now.
Denzel about his album TA13OO
Through his album "TA13OO", Denzel raps on topics like molestation, fame, paranoia, the presidential election, hatred, love, revenge, the current state in which music sits right now, and some personal tales of his own near-death experiences. That is exactly how this album sounds, of melancholy and paranoia, his fear of loss, and mood swings which he is experiencing. Denzel states that his inspiration comes from a variety of sources, most of which are connected to his personal life. For the music video of single "Clout Cobain", he drew inspiration from the novel "Fahrenheit 451", about a society depicted with little communication and knowledge. The whole album consists of 13 songs divided into 3 acts: Light, Grey and Dark. The album received really good critiques: at Metacritic which has a maximum rating of 100, TA13OO received a score of 86 based on 6 reviews. "The Wire" rated his album 80/100 with the comment 'His new LP is a sonic assault; holding tight to punk ruthlessness and discipline, drenched in Dirty South origins'.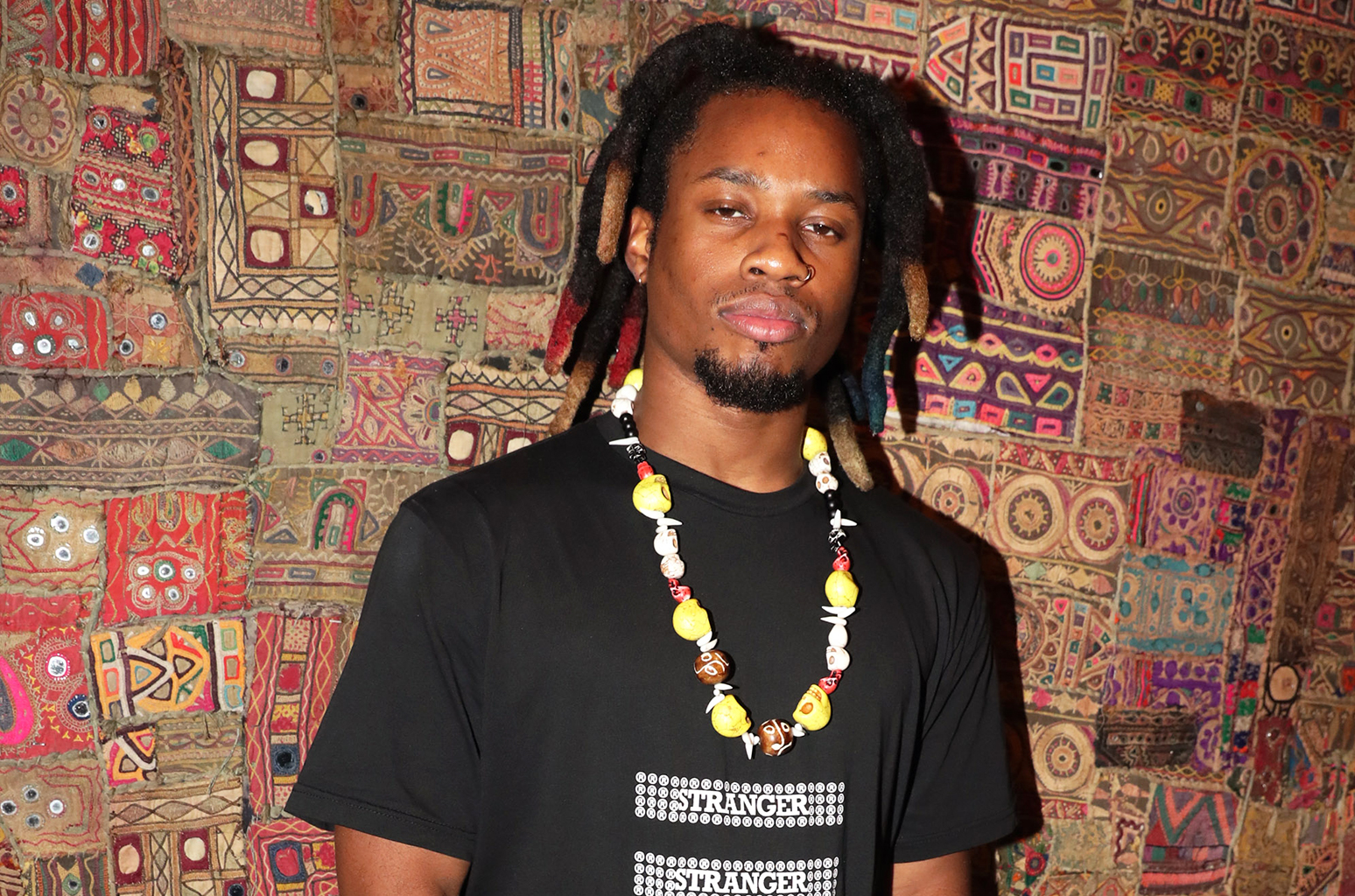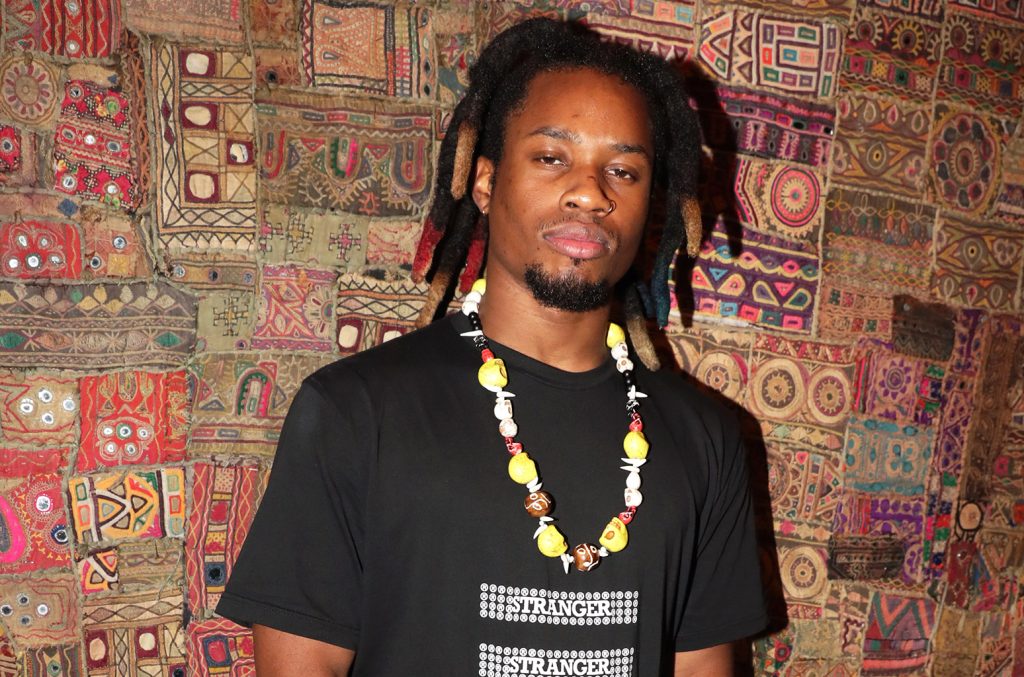 Denzel's interview with Vinyl Me
At the very start, Denzel told the fans not to watch "Game of Thrones" but to watch "Rick and Morty". He claimed to sing for excitement, for his love of rap and for wanting 'creative control' rather than the money. He believes that the law in the US wasn't made for black people, and he said that 'justice is just a disguise for vengeance'. The roots of these beliefs lie in the death of his brother Tree (Treon), who was killed with a taser by the police in 2014. He saw this as a slap in his mother's face, because she works in the juvenile justice system.
He also admits to have been abusing the power of fame – 'bitches, drugs, drinking, bein' lit'. Right now, he is trying to get his life in order, to take on the responsibility and carry the wave which X left behind, his friend and rap colleague who was killed on 18 June 2018. In this interview with Vinyl Me, he told his fans to appreciate the people they have while they are still alive.