Details About Rufus Taylor from Darkness: Net Worth, Girlfriend
• Rufus Tiger Taylor is a British musician and actor, known for being the drummer of the rock band The Darkness.
• He was taught to play drums by his father, Roger Taylor, and his first important performance was in the 2008 "Royal Variety Performance".
• The Darkness released their sixth album "Easter is Cancelled" in 2019 and their seventh album, "Motorheart", in 202•
• Rufus has dated Kymberley Pody and Jessica Clarke.
• He is 30 years old and has an estimated net worth of over $1 million.
Who is Rufus Taylor?
Rufus Tiger Taylor was born in London, England, on 8 March 1991 – his zodiac sign is Pisces, and he holds British nationality. He's a musician and a bit of an actor, who's probably known best for being the drummer of the British rock band The Darkness.
Early life and education
Rufus was raised in London alongside his siblings Felix Luther, Lola Daisy May, Rory Eleanor and Tiger Lilly, by their father Roger Taylor, who's a British musician and multi-instrumentalist, known best for being the drummer of the rock band Queen, and their mother Deborah Leng, who is Roger's long-term girlfriend.
Rufus grew up being interested in music, mostly because he looked up to his father, and began playing the drums because he had them at home.
Seeing his passion, Roger started teaching Rufus drumming, and it wasn't long before Rufus knew that he wanted to become a drummer. He wasn't interested in succeeding academically, and thus dropped out of high school when he was 16, and took a ski instructor course at Ski Academy, moving out of his parents' home, and began living with the drummer David Paul Cooper.
Rufus' career as a musician
Rufus' first important performance was in the "Royal Variety Performance" in 2008, when he played the drums for Brian May, a British musician who's the lead guitarist of Queen, and Kerry Ellis, who's a British actress and singer; amongst the audience were Charles, Prince of Wales and Camilla, Duchess of Cornwall.
Rufus then toured as a member of Spike Edney's band Spike's All-Stars, while he then went on touring with the musical stage play "We Will Rock You". He played the drums in a couple of songs featured on Kerry Ellis' debut studio album "Anthems", released on 13 September 2010.
He toured with the collaboration 'Queen + Adam Lambert' in 2011, playing the drums and percussion, and what attracted attention was Rufus and his father Roger's 'drum battles'; Rufus also served as the lead drummer for some of Queen's mega hits, such as "A Kind of Magic" and "Tie Your Mother Down".
Rufus went on touring for the following a couple of years, then in May 2015 he became the drummer of The Darkness, after their previous drummer Emily Dolan Davies had quit.
His band The Darkness
The Darkness started off as Empire in 2000, founded by the brothers Justin Hawkins and Dan Hawkins, and they only gained recognition in 2003, after having signed a contract with Atlantic Records as The Darkness.
Their debut album "Permission to Land" was released on 7 July 2003, topping the UK charts and holding the position for four consecutive weeks, while the album has since sold more than 1.5 million copies solely in the UK. In 2004, they won three Brit Awards for Best Album, Best Rock Group and Best Group, while they also won two Kerrang! Awards.
On 14 November 2004, they released the lead single "One Way Ticket", from their second album "One Way Ticket to Hell… and Back", which was released two weeks later.
In August 2006, Justin entered a rehabilitation program, and many of the band's concerts had to be cancelled; it was then revealed by media that Justin Hawkins had quit the band, which led to them being dropped from their record label.
They eventually reunited in March 2011, and their new single "Nothing's Gonna Stop Us" was released in February 2012, then on 20 August 2012, the boys released their third album "Hot Cakes". Their drummer Ed Graham quit in 2014, and was replaced by Emily Dolan Davies, while their fourth album "Last of Our Kind" came out on 2 June 2015; The Darkness revealed on 21 April that Emily had also quit the band, and was replaced by Rufus four days later.
On 6 October 2017, they released their fifth album, "Pinewood Smile", while their debut live album – "Live at Hammersmith" – came out on 15 June 2018.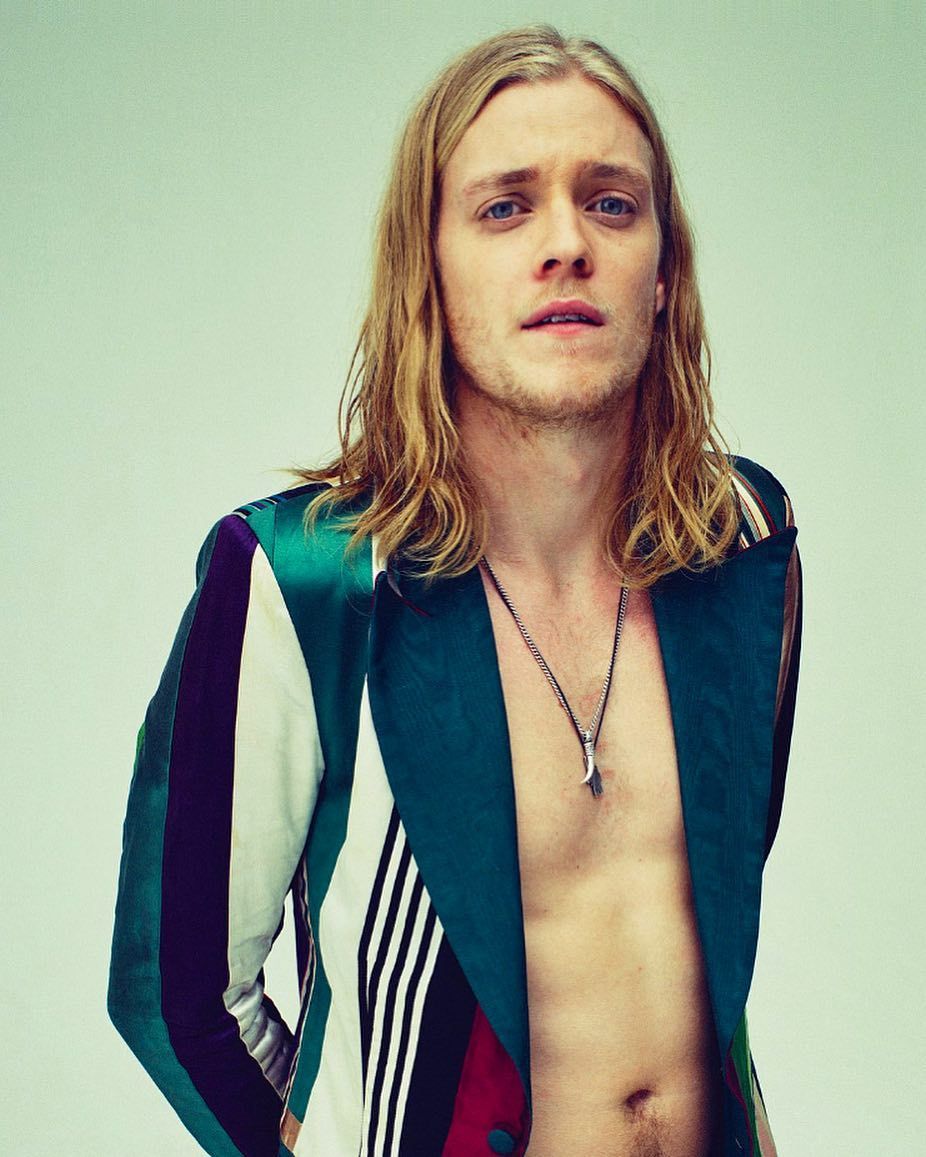 On 4 October 2019, The Darkness released their sixth album "Easter is Cancelled" through Cooking Vinyl, and most recently, on 19 November 2021, their seventh album was released, entitled "Motorheart".
TV appearances
Rufus was featured in the 2003 documentary movie "Pavarotti & Friends for Irak".
He appeared in two TV specials in 2013: "iHeartRadio Music Festival: Night One" and "iHeart Radio Music Festival: Night Two", then made a guest appearance in the 2014 episode "Live Results Show 8" of the singing competition "The X Factor UK", and performed in a 2014 episode of "Die Helene Fischer Show".
In 2015, Rufus starred in the short musical video "Queen & Adam Lambert Rock Big Ben Live", and performed in a 2017 episode of the show "Pointless Celebrities".
Most recently, in 2021 he starred in the fantasy music video "The Darkness: Jussy's Girl".
Love life and girlfriend
Rufus prefers to keep the details of his love life to himself, but there are still two girls whom he's dated that the public knows about. In 2010, Rufus started dating Kymberley Pody, a British singer-songwriter; they were apparently introduced by a mutual friend, and their relationship lasted for three years.
From 2015 to 2019, Rufus was in a relationship with Jessica Clarke, a popular New Zealand model and social media star, who has walked the catwalks in Milan, Paris, London and New York City, and is today followed by more than 200,000 people on Instagram. There were rumors circulating the internet claiming that Rufus and Jessica had become engaged and were planning to marry, but these were never been addressed by either of the two.
As of February 2022, Rufus appears to be single, hasn't married and doesn't have children.
Hobbies and other interests
Rufus is highly active on Instagram, and apparently enjoys the attention which he's receiving from his close to 100,000 followers, while he has uploaded more than 1,000 pictures onto the network, most of them have been taken during The Darkness' performances.
He's into travelling, and his career has taken him all around the world, visiting various European and Asian countries, several US states and a couple of Australian cities; his dream travel destination is Los Angeles, California.
He's physically highly active, and has multiple training sessions at the gym every week, thus his muscular body.
Rufus is a dog-lover, and his pet dog can be seen featured in some of his Instagram pictures.
He enjoys watching movies in his spare time – his favorite actor and actress are Tom Hanks and Scarlett Johansson, while a couple of his favorite films include "Saving Private Ryan", "The Terminal" and "Lost in Translation".
Age, height and net worth
Rufus is 30 years old. He has long blonde hair and brown eyes, his height is 6ft 11ins (2.1m) and he weighs around 220lbs (100kgs).
As of February 2022, his net worth has been estimated at more than $1 million, while his father Roger's net worth is reputedly over $200 million.