Allison Williams (ESPN reporter) Wiki Bio, husband, feet, weight, wedding
• Allison Williams is a sports journalist and television host who currently works for ESPN channel.
• She was born on 18th January 1984, in Ann Arbor, Michigan.
• After matriculating from high school, Allison enrolled at the University of Miami and graduated with a Bachelor's degree in communications.
• Her net worth is estimated to be over $1 million.
• She has a Twitter account with nearly 30,000 followers and an Instagram account with more than 6,000 followers.
Who is Allison Williams from ESPN?
Allison Williams was born on the 18th January 1984, in Ann Arbor, Michigan, USA, so is 35 years-old, and a sports journalist and television host who currently works for ESPN channel. She is best recognized for her play-by-play field reporting and pre-game and post-game hosting for Marlins live. Her career has been active since 2006.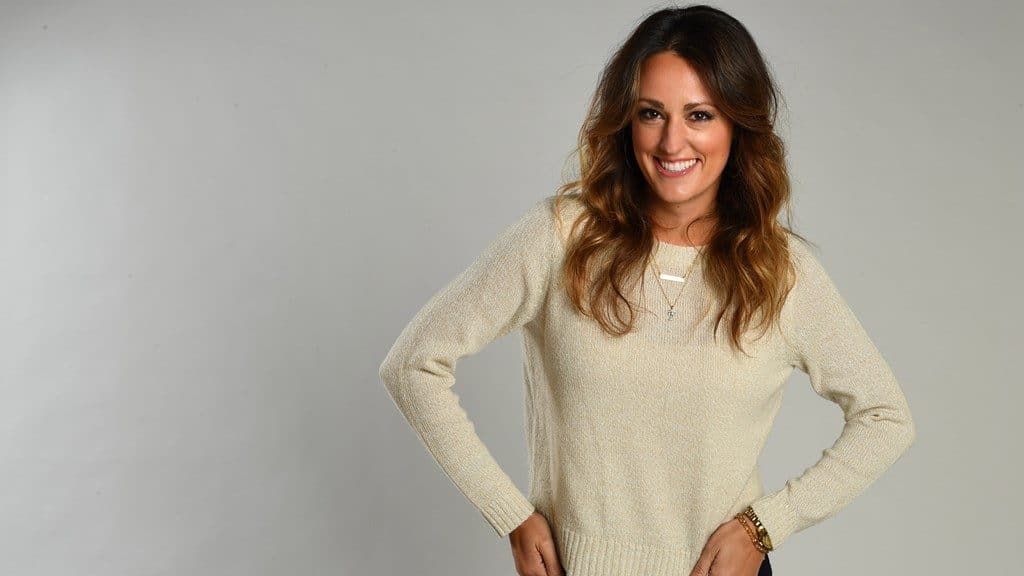 Allison Williams Bio: Early Life, Family and Education
Even though this Michigan native has gained a solid amount of media attention in recent years, she has managed to keep a lot of information regarding her personal life relatively private, such as facts about her family and early childhood. What we do know is that her father is named Dale and that he worked as a police officer in Ann Arbor. After matriculating from high school, Allison enrolled at the University of Miami in 2002, where she studied broadcast journalism, and graduated four years later with a Bachelor's degree in communications.
Career Beginnings
It did not take long for Williams to be recognized and land her first job in the world of sports media – a few months after graduating, she was hired by CSS as a sideline reporter for college basketball and football games. Thanks to her talent and hard work, CSS offered her to host the "Ultimate Fan Experience" show as well. She remained at CSS until 2010, but in addition she started working as a sideline reported for Fox Sports Florida channel in 2008. She hosted the pregame shows at Fox Sports Florida, and also covered the Florida Panthers hockey team, as well as the Florida Marlins baseball team. She expanded her hosting resume with another show called "Miccosukee Sports Rap", and was hired as a sportscaster by the Miami Dolphins football team, and worked as a reporter on their show called Dolphins Game Day Live. She also took a shot at radio, having worked as a radio show host for Sports Radio 560 WQAM for almost a year.
Work at ESPN
Allison Williams moved to ESPN channel in March of 2011 – it was this change to a major television network that really brought Allison into the spotlight, and enabled her to further pursue her career. She has worked for ESPN ever since, and is currently hired as a sideline reporter for the 'Big Monday' college basketball games as well as Saturday college football games, working alongside sports analyst Brock Huard and play-by-play commentator Bob Wischusen. In addition, Williams also hosted "The Jason Taylor Celebrity Golf Special".
Confusion with Actress Allison Williams
In addition to her new-found fame and increasing popularity, there was another consequence to Allison's growing presence in the world of media; as she was recognized as a celebrity more and more often, she soon learned that there is another Allison Williams who is famous; her namesake is actually an actress. What made the situation more confusing is the fact that the actress Allison is actually a daughter of the famous news anchor Brian Williams, so the fans immediately assumed that the reporter Allison just followed in her father's footsteps. Since both the reporter Allison Williams and the actress Allison Williams found themselves in the center of attention from time to time in recent years, they have been confused on more than one occasion. In fact, it has happened more often than not, and Allison has spoken publicly about it. However, she takes it in as a joke and does not have any hard feelings about it. She has jokingly referred to herself as 'The Real Allison Williams' and to the actress as 'The Other Allison Williams', and stated that the two 'could arm wrestle for the right to be The Real Allison Williams'.
Personal Life
As mentioned, ESPN's young star likes to keep information concerning her private life a secret. So, unfortunately we do not know if she is currently dating someone, although we know for certain that she is not married and that she does not have children. Allison's hobbies include kickboxing, softball, running and crosswords solving. She includes hockey, basketball and baseball among her favorite sports.
Net Worth
If you ever wondered just how rich ESPN reporter Allison Williams is, it has been estimated by authoritative sources that the total amount of her net worth is over $1 million, accumulated through her successful career as a sportscaster and television host, and we can expect it to increase even more in the near future, assuming that she successfully continues her career.
— Allison Williams (@AllisonW_Sports) December 2, 2018
Physical Characteristics
Unfortunately, there is no reliable information regarding Allison's height, weight and vital statistics. The absence of credible information partially stems from the confusion between the ESPN reporter Allison Williams and her namesake who is an actress, as people have often posted information about one of them while actually referring to the other one.
Social Media
Allison Williams has a twitter account with nearly 30,000 followers. She has stated in interviews that Twitter is the place where the confusion between her and 'The Other Allison Williams' is most commonly created. In addition, she also has an Instagram account with a base of more than 6,000 followers.