Finola Hughes (aka Anna Devane) Wiki Bio, net worth, husband, children
• Finola Hughes is an English actress, author, dancer, entrepreneur, and television host.
• She is best known for her roles in the ABC soap opera "General Hospital" (1985-2019) and "All My Children" (1999-2003).
• She has also acted in films such as "Staying Alive" (1983), "Aspen Extreme" (1993), "Above Suspicion" (1995), and "Like Crazy" (2011).
• She has a net worth of $8 million.
• She is married to artist Russell Young and together they have three children.
Who is Finola Hughes?
Finola Hughes is an English actress, author, dancer, entrepreneur, and television host, best known for her role as Anna Devane in "General Hospital", the ABC soap opera (1985-2019), and a similar production "All My Children" (1999-2003). She's also played in numerous films, including "Staying Alive" (1983), "Aspen Extreme" (1993), "Above Suspicion" (1995), and "Like Crazy" (2011).
So, do you want to find out more about the life and work of Finola Hughes, from her early childhood to date, including her personal life? If yes, then stay with us for the length of the article as we bring you closer to this award-winning actress.
Finola Hughes Wiki: Early Life, Family, and Education
Finola Hughes was born on the 29th October 1959, in London, England a daughter to a mother of Italian descent and a father of Irish ancestry, who died from a heart attack in 1985. Finola had her education at the Arts Educational School, where she studied ballet between the age of ten and 17 and then joined the Northern Ballet Company. Before she started appearing on screen, Hughes participated in the London production of Andrew Lloyd Weber's musical "Cats".
Career Beginnings and "General Hospital"
Finola's debut on the big screen came in the musical "Star Rock" in 1980, before appearing alongside Joan Collins, Carol White and Paul Nicholas in "Nutcracker" (1982). In 1983, Hughes played Laura in Sylvester Stallone's Golden Globes Award-nominated film "Staying Alive" starring John Travolta, while in 1984 she had the part of Alison Graeme in the Primetime Emmy Award-nominated "The Master of Ballantrae" with John Gielgud and Ian Richardson. Finola's biggest role to date has been in the Golden Globes Award-nominated soap opera "General Hospital", in which she has played Anna Devane for 667 episodes since 1985. The series has been running since 1963, and thanks to its success, Hughes' net worth has significantly increased, but she also found enough time to work on other projects in the meantime.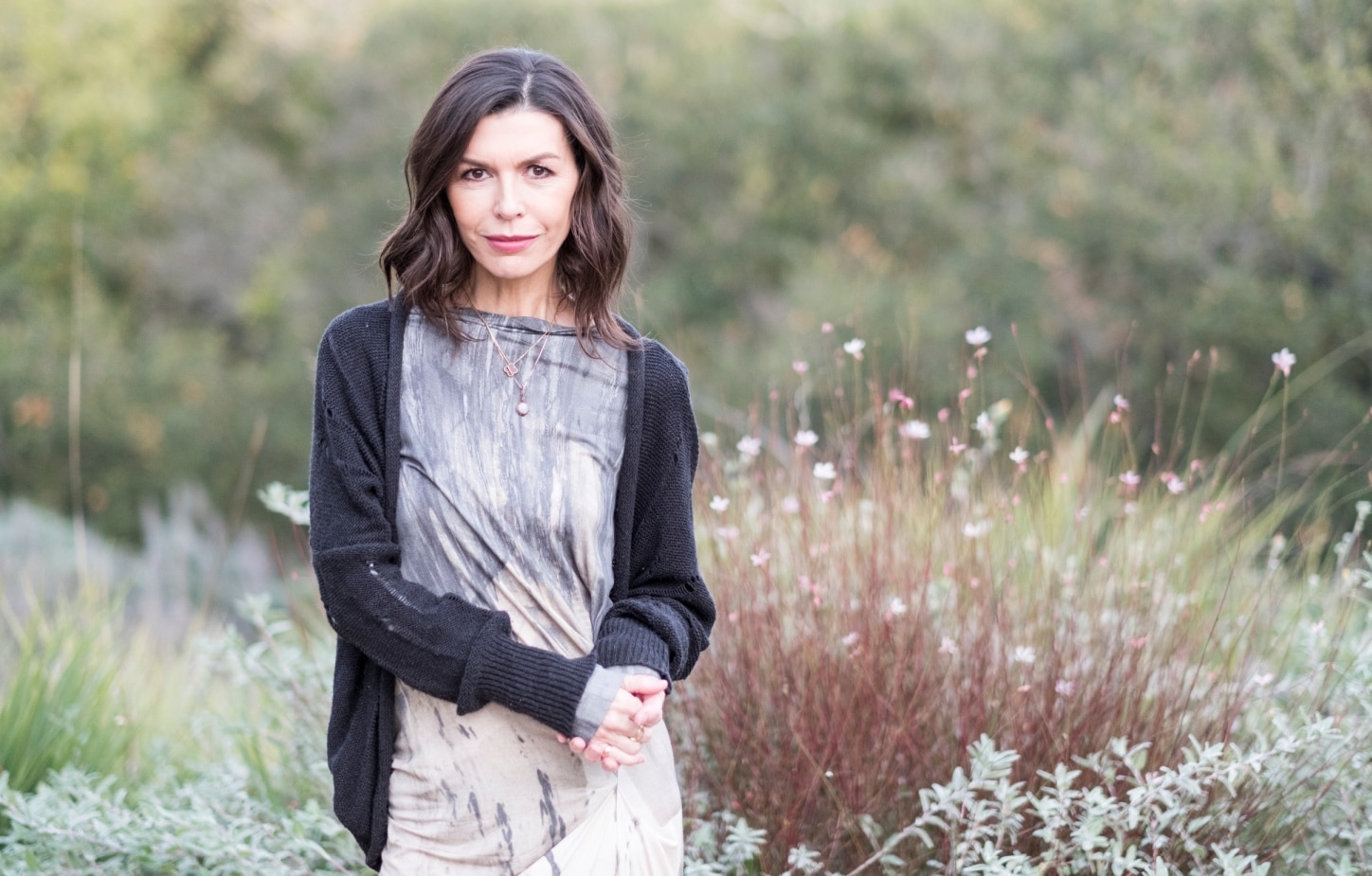 Rise to Prominence and the 90s
Finola Hughes became a popular actress thanks to the "General Hospital", and her successful part of Anna Devane secured her jobs in other projects in the '90s. From 1992 to 1999 she played Chelsea Duffy in 18 episodes of "Jack's Place", while between 1993 and 1995, Finola had the role of Carol in 27 episodes of the Primetime Emmy Award-nominated sitcom "Blossom". Hughes also took part in various films, such as "Aspen Extreme" (1993), and "Above Suspicion" (1995) starring Christopher Reeve, Joe Mantegna, Kim Cattrall and William H. Macy, among others. In 1997, Finola teamed up with the diva Joan Collins, playing Kate Russo for 13 episodes before appearing as Patty Halliwell in the fantasy series "Charmed" (1999-2006) starring Holly Marie Combs, Alyssa Milano, Rose McGowan and Shannen Doherty.
"All My Children" and Other Work
From 1999 to 2003, Finola Hughes played Dr. Alex Devane Marick and Anna Devane Hayward in 103 episodes of the Primetime Emmy Award-winning series "All My Children". The story is set in the fictional Pine Valley suburb located on the East Coast, and is centered on Erica Kane and her long line of husbands. Except for "All My Children" and "General Hospital", Hughes didn't accept other roles until 2008, when she agreed to appear in four episodes of the "General Hospital" spin-off called "General Hospital: Night Shift", after which she returned to regular work on both television and in film. In 2011, Finola played Liz in Drake Doremus' romantic comedy called "Like Crazy", starring Felicity Jones, Anton Yelchin and Jennifer Lawrence, while from 2013 to 2014, she lent her voice to the character of Lady Shiva in the animated series "Beware the Batman". Most recently, Hughes worked with Shane Harper and Kathryn McCormick in "Dance-Off" (2014), while between 2014 and 2015, she appeared as Avon Lady/Zelda in three episodes of "Granite Flats". Finola also directed and produced the romantic comedy called "The Bet" (2013).
Finola Hughes Net Worth
Since launching her career, Finola has appeared in over 50 TV and film titles, all of which have contributed to her wealth. So, have you ever wondered how rich Finola Hughes is, as of early 2019? According to authoritative sources, it has been estimated that Hughes' net worth is as high as $8 million, which will very likely increase in the coming years, assuming that she successfully continues her career.
Finola Hughes Personal Life, Husband, and Children
What do you know about the private life of this impressive actress? Well, Finola Hughes married Russell Young in 1992 and they've remained together since then. Young was also born in 1959 and is an artist, known for paintings specially produced for numerous Hollywood stars, including Jennifer Aniston, Kanye West, Elizabeth Taylor and Brad Pitt. Russell and Fiona have three children; a son named Dylan Joseph, born in November 2000; an adopted son named Cash Justice, born in 2005, and then they also adopted a girl named Sadie Beatrice, born in December 2007. Hughes and her family lived in New York City, but after the 9/11 attack they moved to California. Although their house was damaged by the Southern California wildfire in 2018, they moved back into the house following some minor repairs. Finola is a good friend of Kelly Ripa, Donna Rosenstein and Ian Buchanan. Hughes and Russell have been involved in numerous charity activities in the past few years.
Uhoh! RT @lisalocicerogh: Ready to get foolish on the Christmas reel with @wallykurth #GH pic.twitter.com/7maU6wnU94

— Finola Hughes (@finolahughes) November 9, 2017
Finola Hughes Internet Fame
Over the years, Finola has become quite popular on social media platforms, especially Twitter and Instagram. Her official Twitter account has over 110,000 followers and she's used her popularity to promote her career, such as reminding her fans of her long-term role in "General Hospital", among numerous other posts. Finola is also quite active on Instagram on which she has almost 85,000 followers, and has made this social media platform a bit more personal, since she's shared all the major events from her personal life, such as time with her friends, and her plan to explore the USA.